Today I am going to tell you about our Jan-2013 trip to Ballarat. We've already been there half a year ago, when we  visited Sovereign Hill and Gold Museum. This time we decided to spend more time and to visited Aviation Museum, Tramway Museum, Ballarat Wildlife Park, Botanical Gardens and Gold Museum (once again).
Ballarat Aviation Museum is a truly unique collection of flying aircraft, engines, wartime relics and equipment from the 1920s to the present day. The museum is home to a developmental prototype of a swing-wing fighter, the AA107. They also have on display a Wirraway, DH Dove (nose), an Ikara missile, a Flying Flea, Kenealy Gyrocopter, a Luscombe light aircraft, Piper PA22, an RV6, an Auster, and a collection of aero engines and aeronautica.
The most exiting thing was that we were allowed to sit in the one of the real aircrafts, huge thanks to the owner of the museum!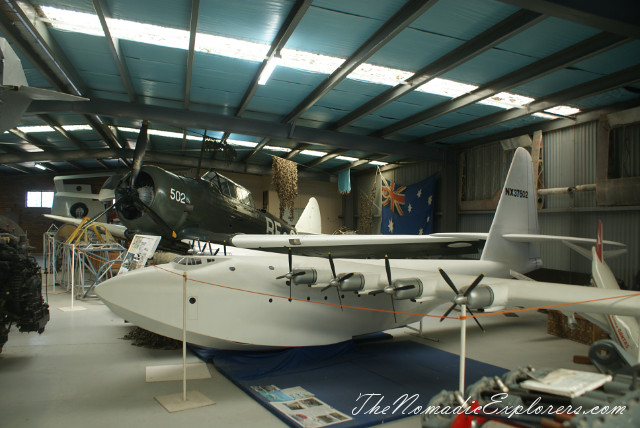 Museum's working hours are 1pm-5pm on weekends and public holidays, so be prepared for your visit.