A day in Bendigo. In this day we go to Bendigo - a major regional city in the state of Victoria, Australia, to see "The Body Beautiful in Ancient Greece" on show at Bendigo Art Gallery. After the exhibition go to Bendigo Pottery and walk.
07-20
Rise and shine! On Sundays I usually sleep more, but today we are going to a trip to Bendigo, which is 1.5h drive from Melbourne, so it is better to get up early and hit the road as soon as we can.
We are going to the trip with our friends. Yesterday we went to sleepover to their place. We played board games till 11pm, so in this early morning everyone is sleepy and yawning. This is what I see as I get out of the bed: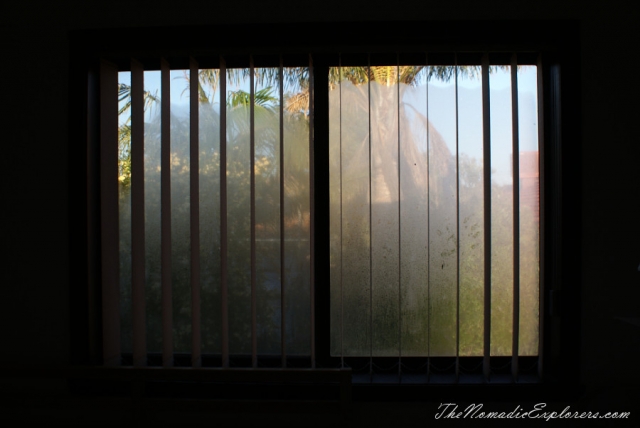 As for my son, he is not in the mood to get up :)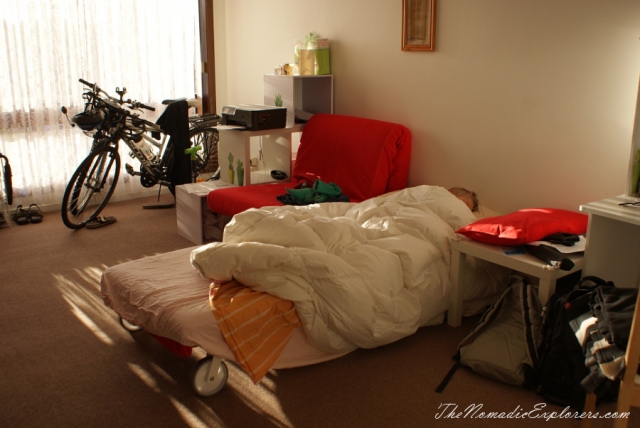 Anyway, he doesn't have any choice, so after a yammy breakfast made by Helen he goes to the bathroom. So am I.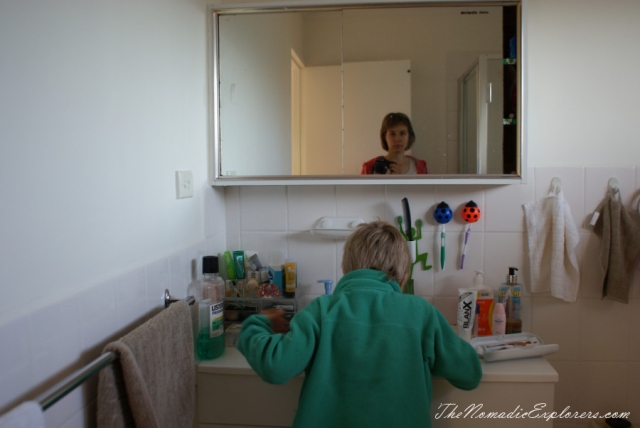 8-32. All done, ready to go: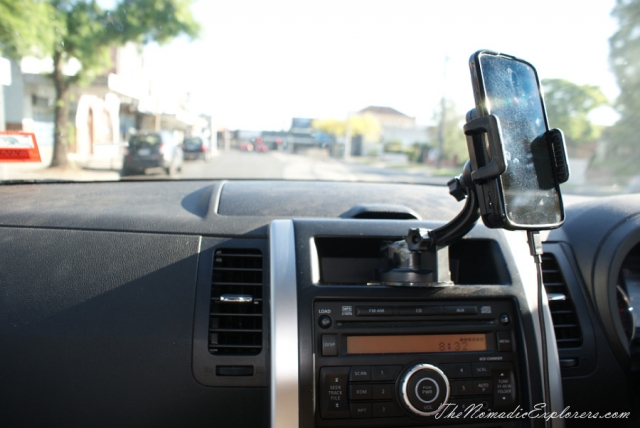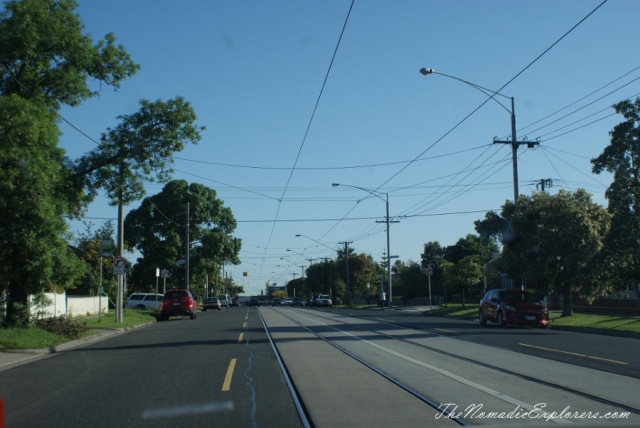 Entering highway: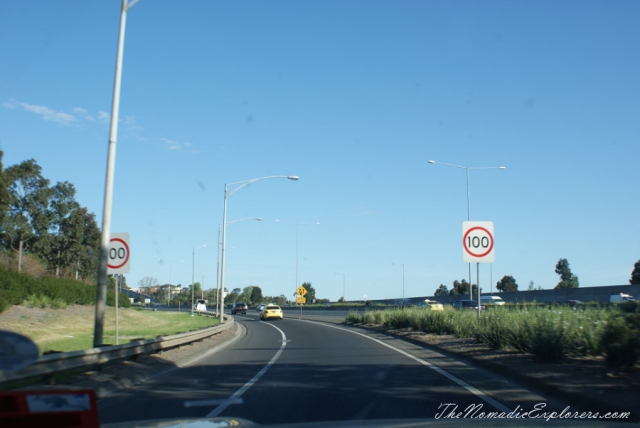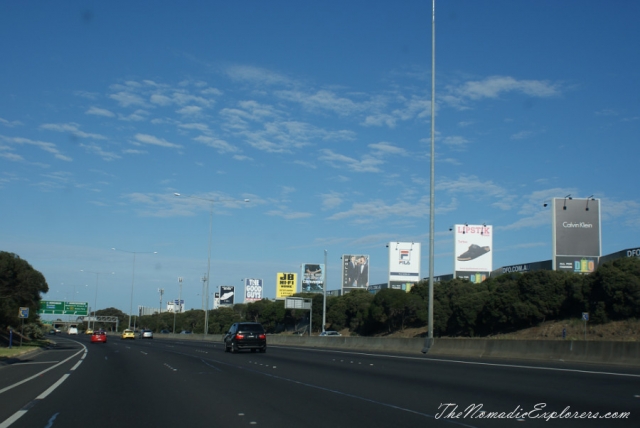 9-32, somewhere near Macedon: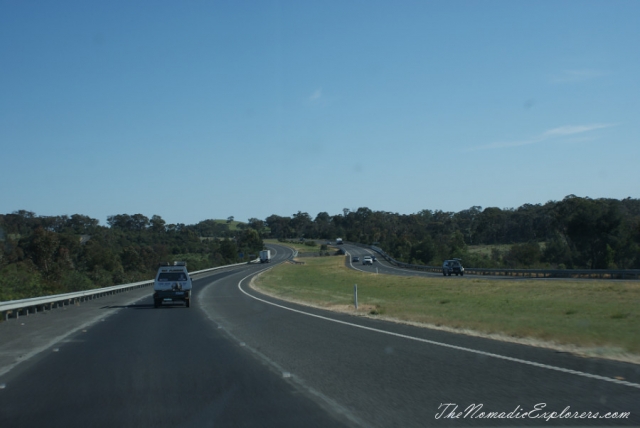 10-08. Arrived to Bendigo. Trying to find a parking slot near the Art Gallery.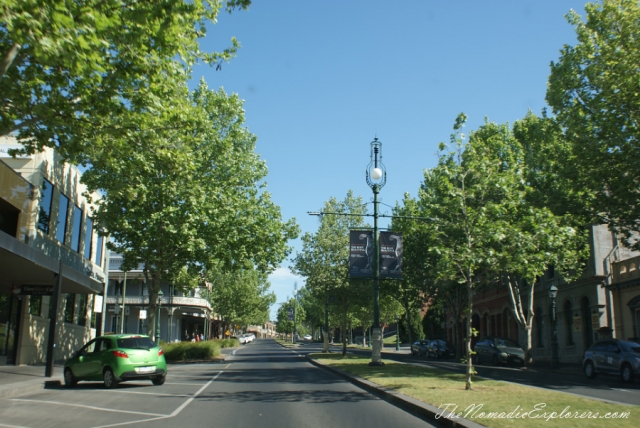 It is good to know that 2h parking here is free till Monday.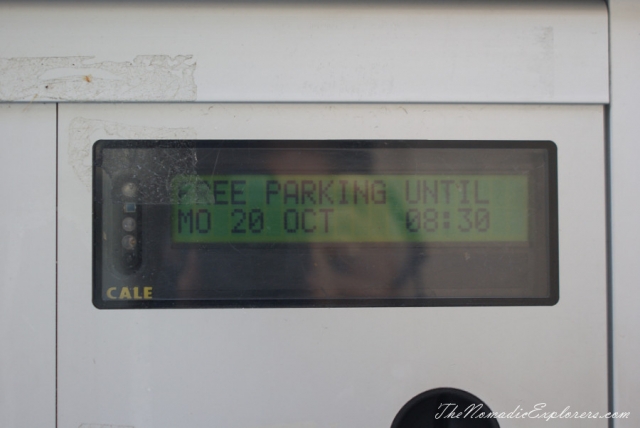 This is our third visit to Bendigo. We've been here once, before we went to Ballarat trip (sorry, no photos), and second time, when we spent half of the day on a 'talking' tram:
Bendigo - Vintage 'Talking' Tram
The main reason why we are in Bendigo today: "The Body Beautiful in Ancient Greece" is on show at Bendigo Art Gallery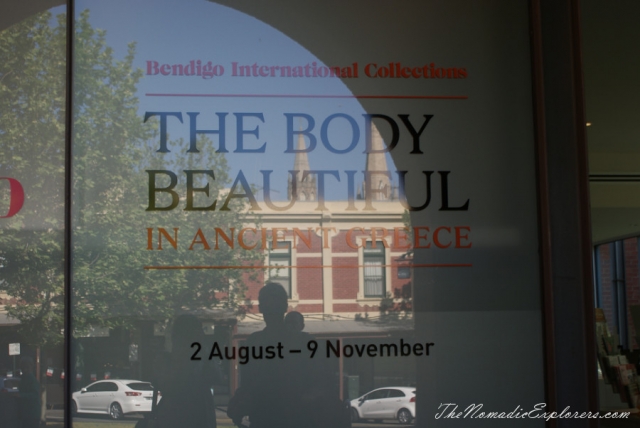 Featuring more than 100 treasures from the British Museum's world famous Greek and Roman collection, The Body Beautiful in Ancient Greece is now on show at Bendigo Art Gallery. Featuring only original objects from antiquity, the earliest object in the exhibition is 4,500 years old, dating from around 2600-2400 BC.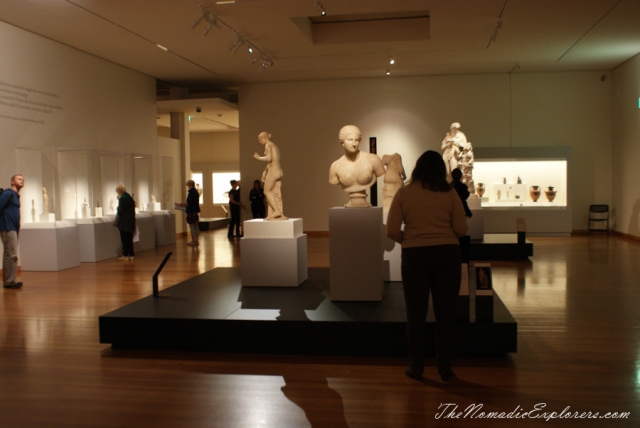 Olimp village (scaled):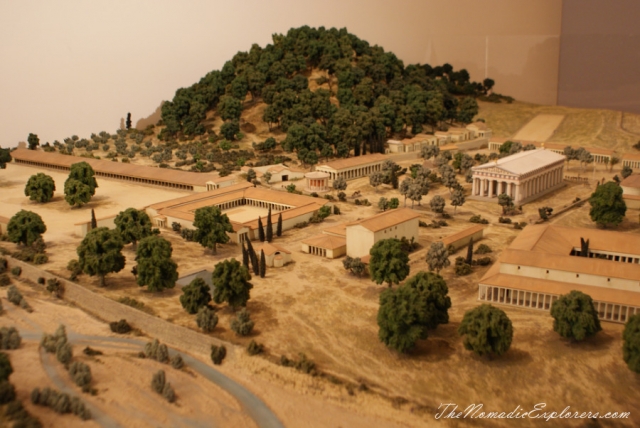 Sphynx: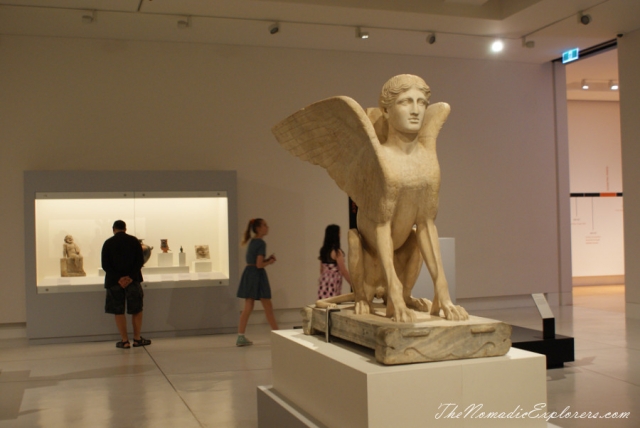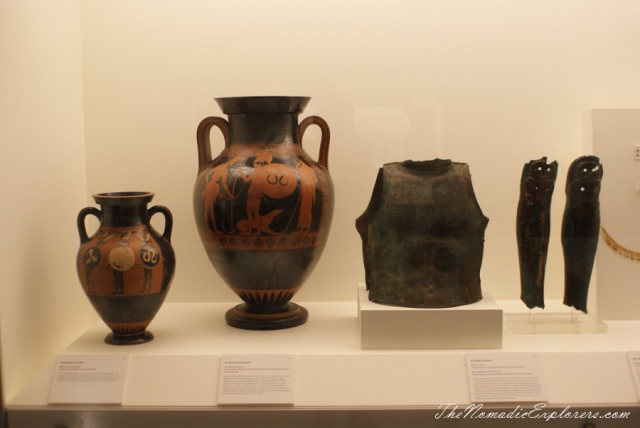 11-55. The exhibition is quite interesting for adults, but there is no activities for kids to keep them busy. Yegor is tired and looking forward to see the last statue, Discobolus, as I promised to buy a hot-chocolate for him once we leave the exhibition.
Discobolus (discus-thrower) - Roman copy of a bronze original of the 5th century BC.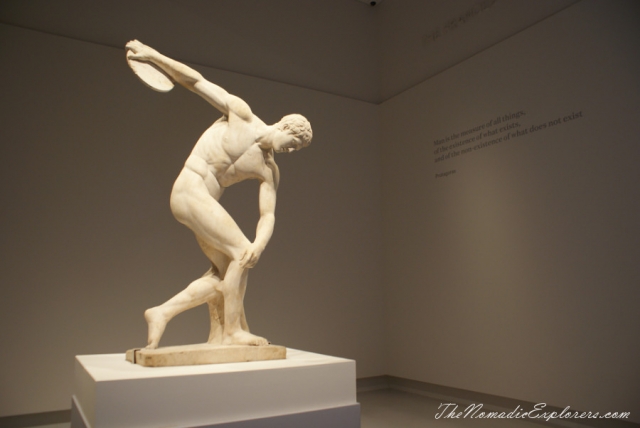 12-47
I had to re-park the car, as we had only 2h of free parking. Going back to friends, looking for clocks. Here the clock on the Information Centre building: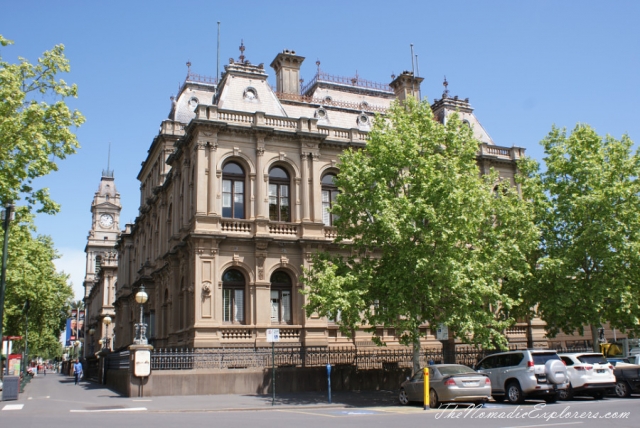 Another clock, on the Camp Hill Primary School building: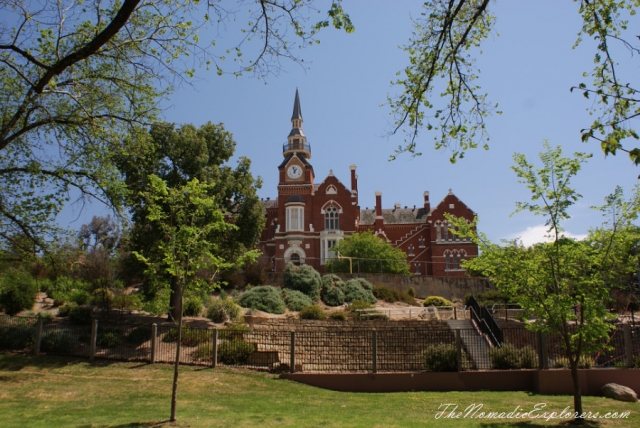 It is hot (+25) and I am hungry. Hot sunny days are not my favourite, so I am happy to spend a minute in a shade:
13-20. We have found a cafe with good rating on Urbanspoon, located near the Art Gallery, just across the street. It is cool inside, lots of fun stuff and flowers.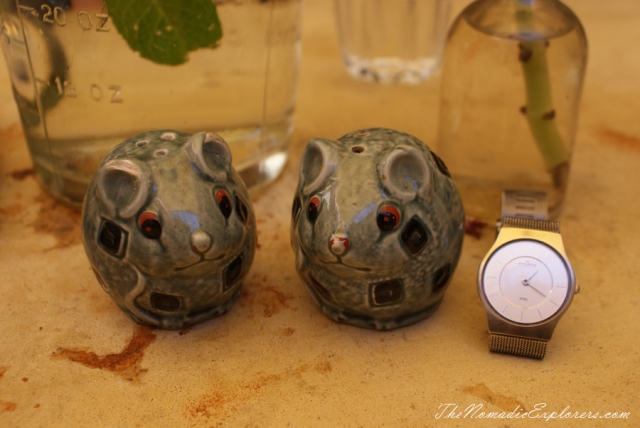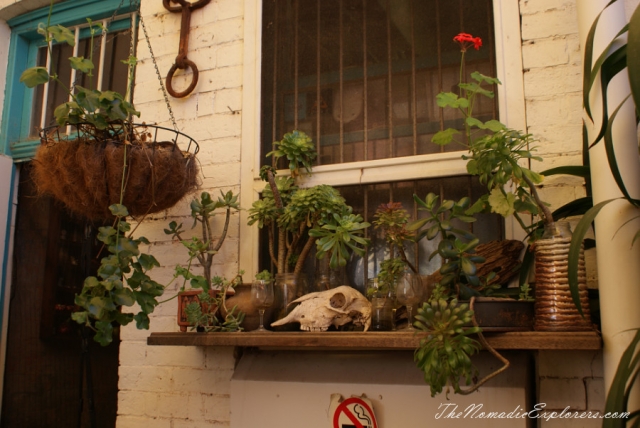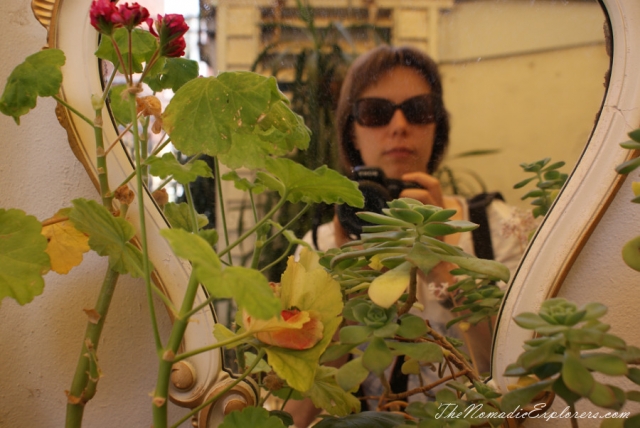 Sorry, no food photos, as food disappeared quickly. Trust me, it was delicious!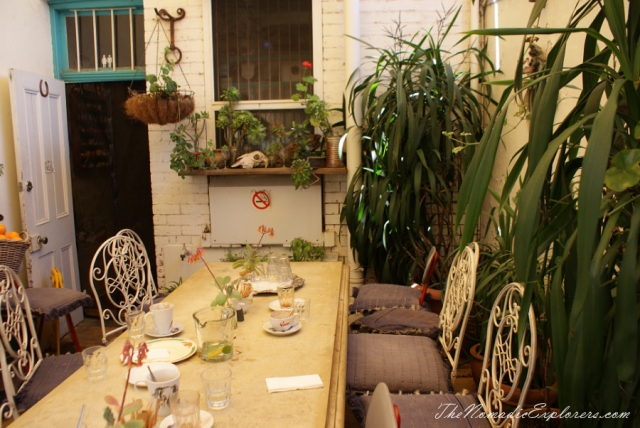 14-25
There is a small store next door to the cafe. I am trying NOT to buy anything :) It is hard when there is so much interesting stuff!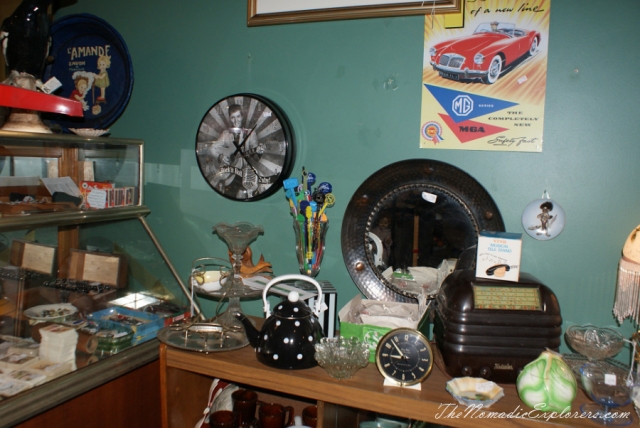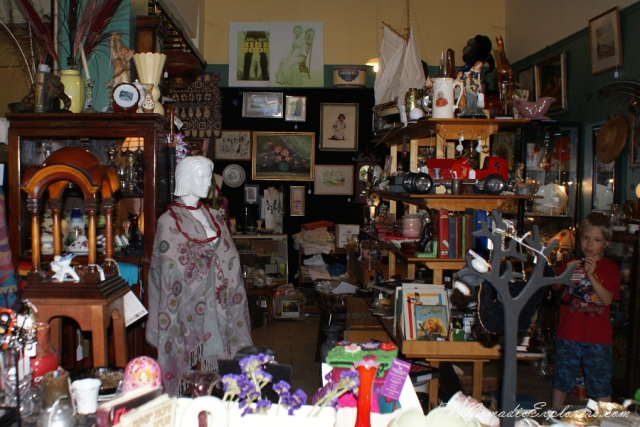 Our next stop: Poppet Head Lookout - a high tower near the Art Gallery.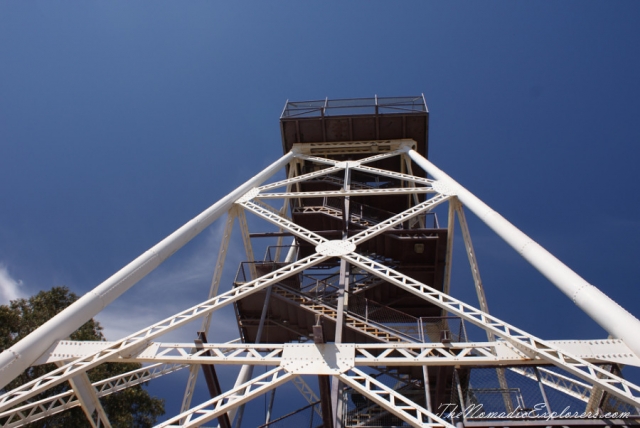 Bendigo views from the top of the tower: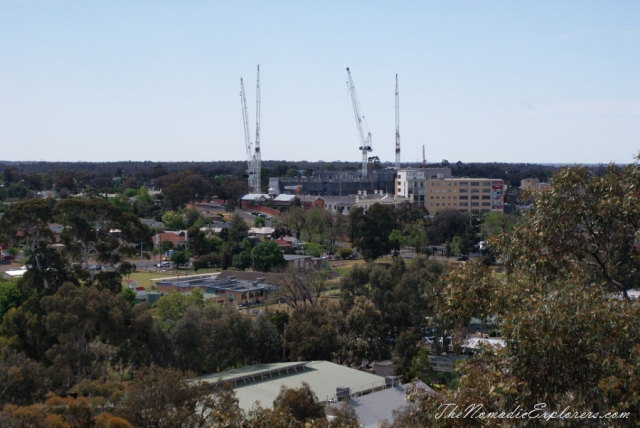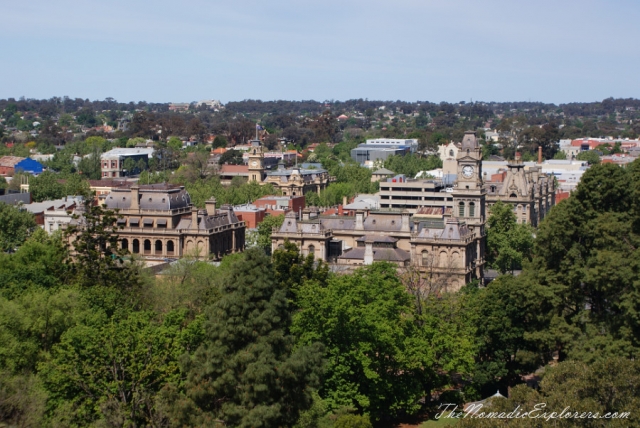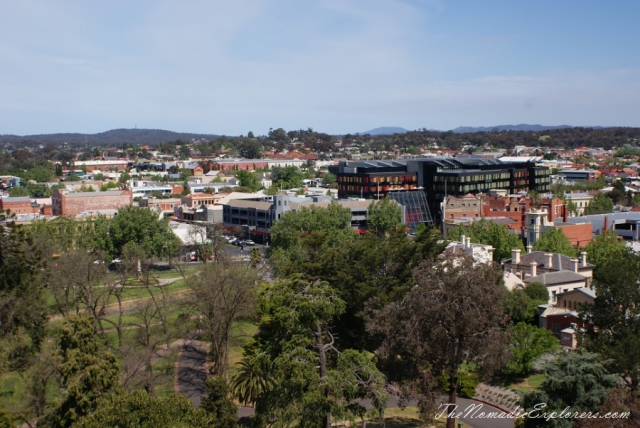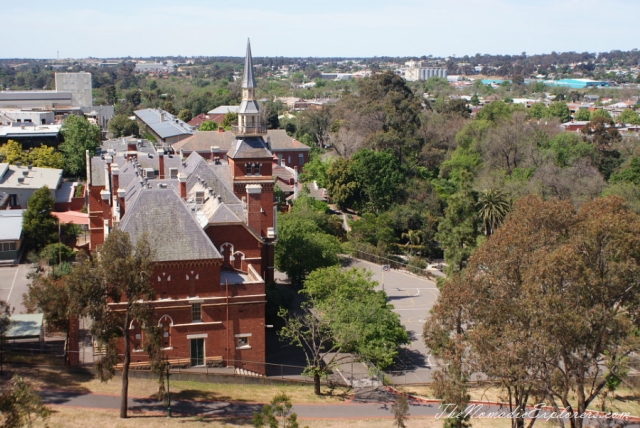 15-00. Going to the car to go to the Bendigo Pottery.  Passing Primary School building, Conservatory building, flying foxes on the tree and sculptures near Chinese Museum.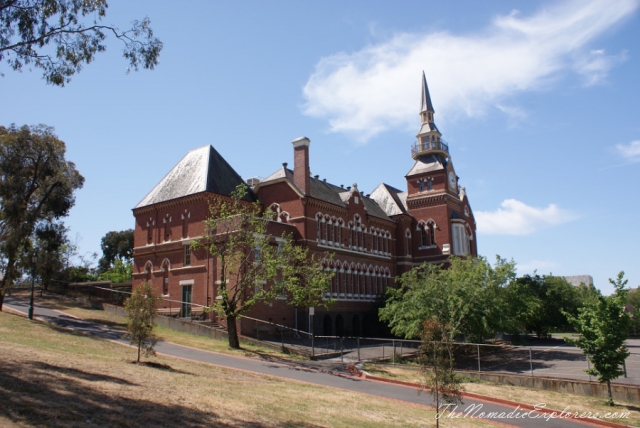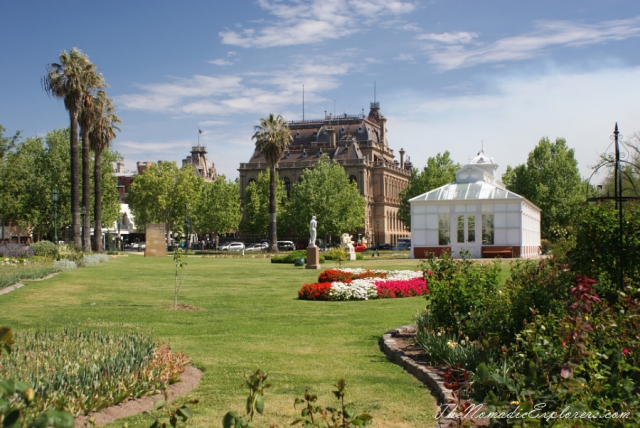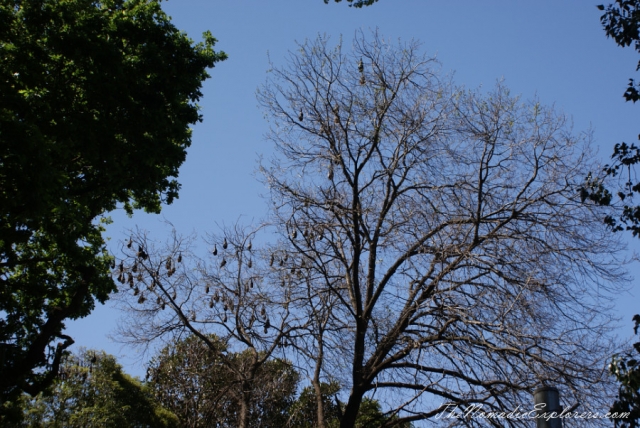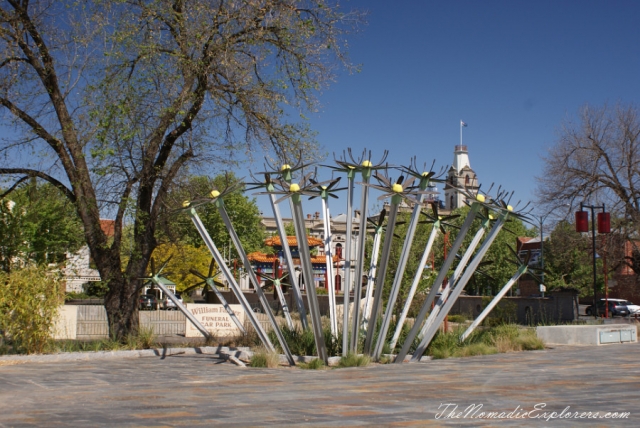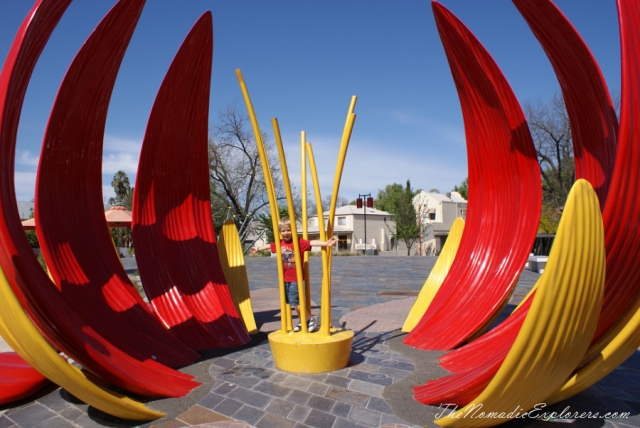 15-50. At Bendigo Pottery. Yegor is trying his hands on the wheel.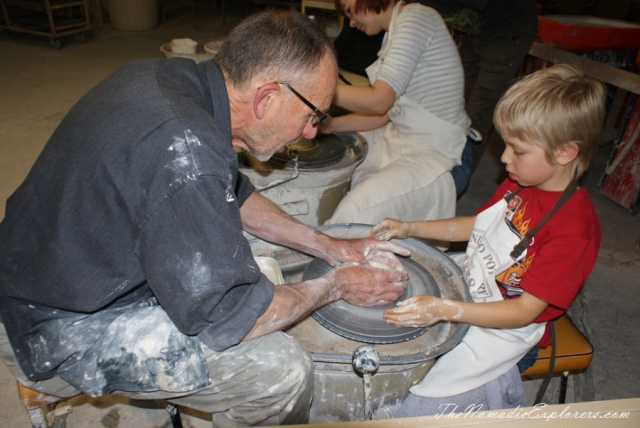 15-59. First result: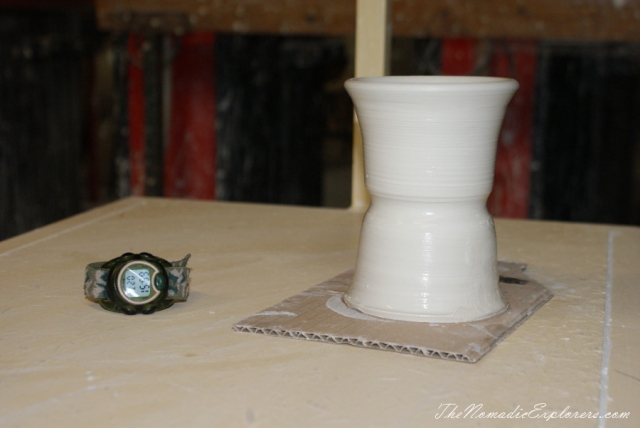 The vase will be coloured, glazed and shipped to us later.
There is so many things to see and to do, but the pottery is closing soon! All those dishes, cups and plates were made locally and next time we will definitely walk through all rooms to look closer to the items: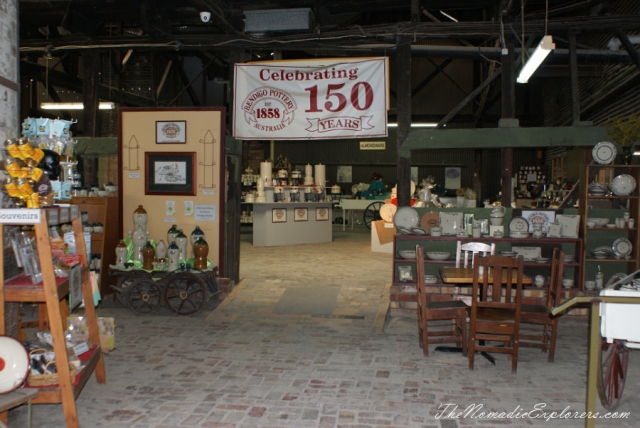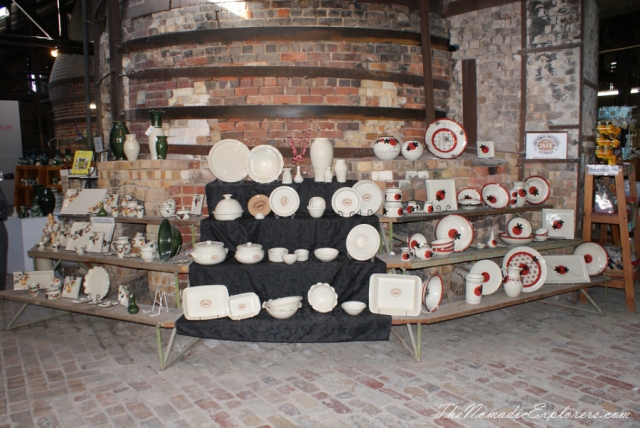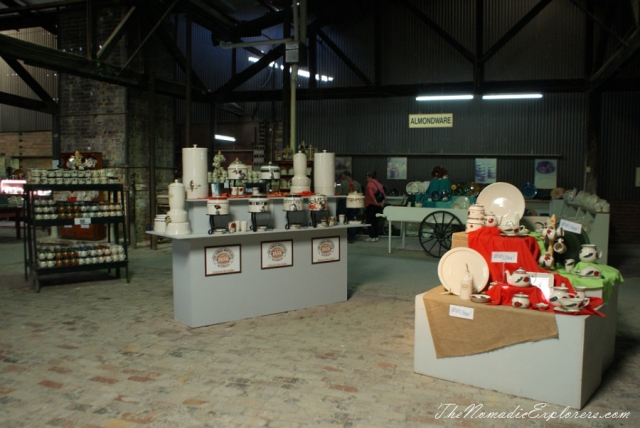 My husband found tiny cats statues for my collection at Antiques and Collectables Centre (next door). I'll show them at the end of the post.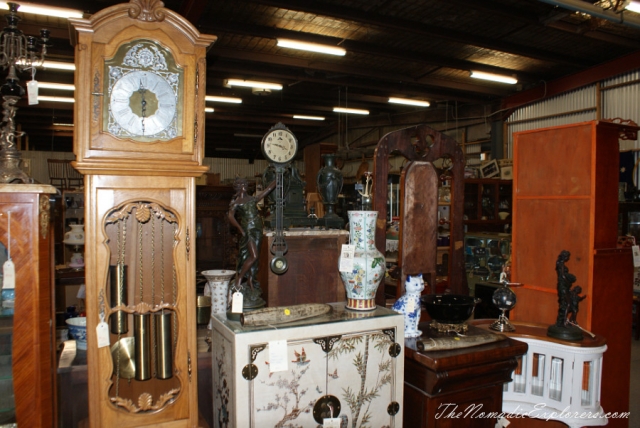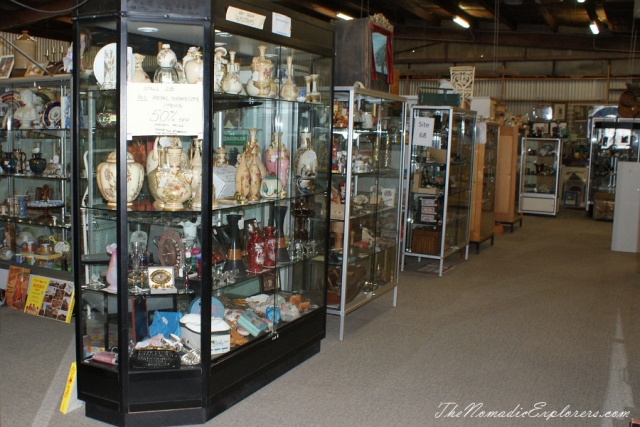 17-12. Parked near the Conservatory. We are going for a short walk.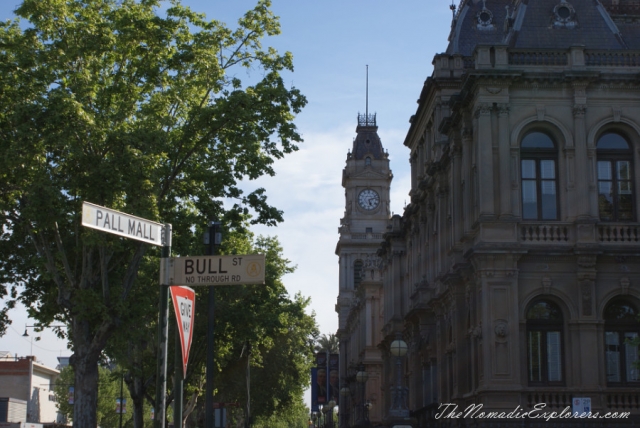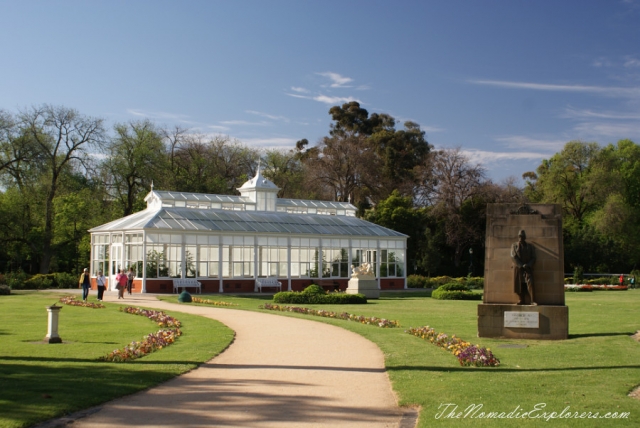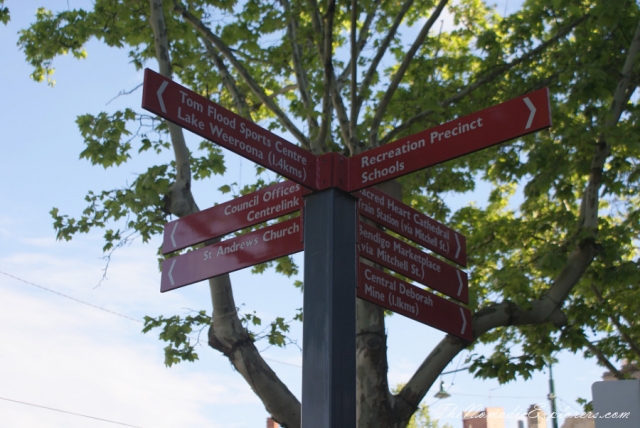 The Shamrock Hotel is a grand 19th century hotel in Bendigo, Victoria, Australia situated on Pall Mall, the city's main street. The current Shamrock building is a major landmark of Bendigo and is of historic and architectural significance to the nation of Australia as a significant building and to the state of Victoria as part of a significant streetscape and collection of late Victorian buildings in a similar style. Among the high profile guests were Charles, Prince of Wales and Diana, Princess of Wales during a royal visit in 1983.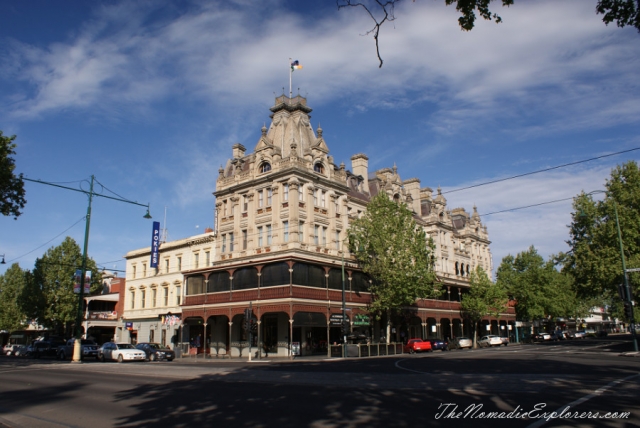 Rosalind Park, Queen Victoria statue,  Military Museum and Bendigo Visitor Centre at the back: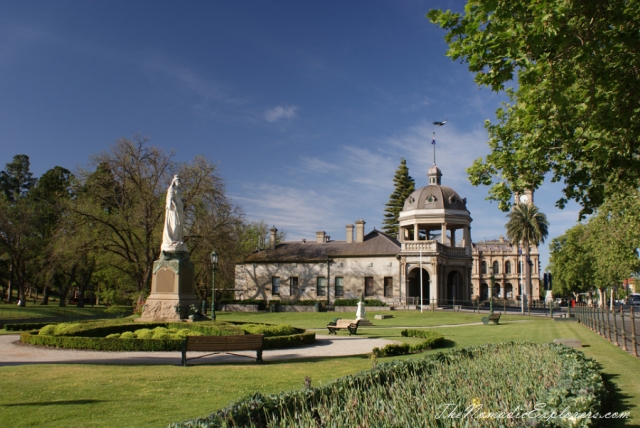 Buildings at Charing Cross intersection: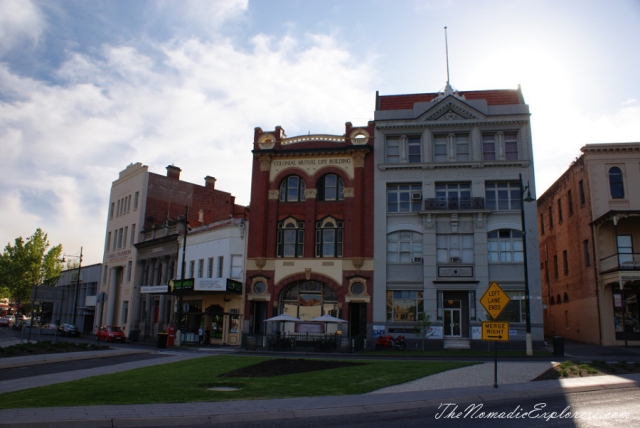 Alexandra Fountain - the most prominent monument in Bendigo. The fountain was officially unveiled by His Royal Highness Prince Albert Edward Victor of Wales on 5 July 1881. The fountain is constructed from 20 tonnes of highly polished Harcourt granite and includes dolphins, unicorns, nymphs and allegorical figures.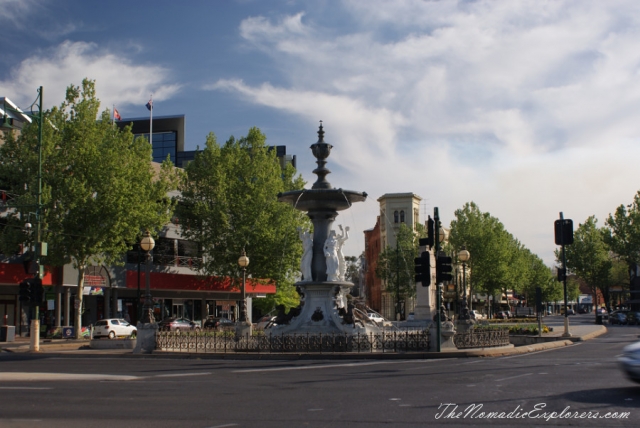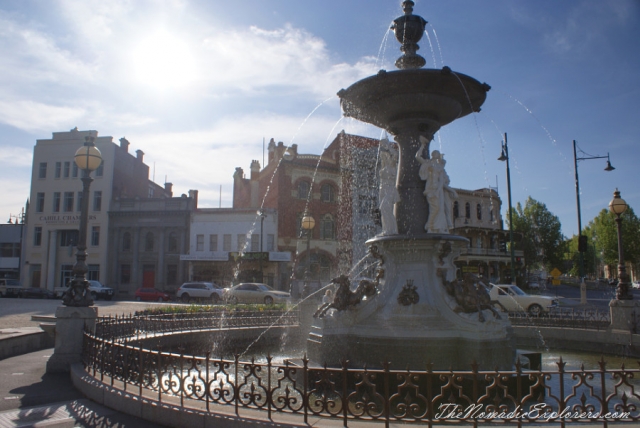 17-35
It is VERY quiet at Hargreaves Mall area. Most of the shops are closed.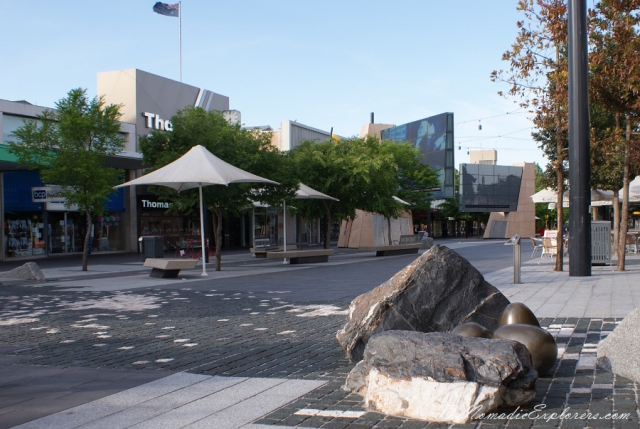 Only tourists from Melbourne are playing at the Dragon-themed playground: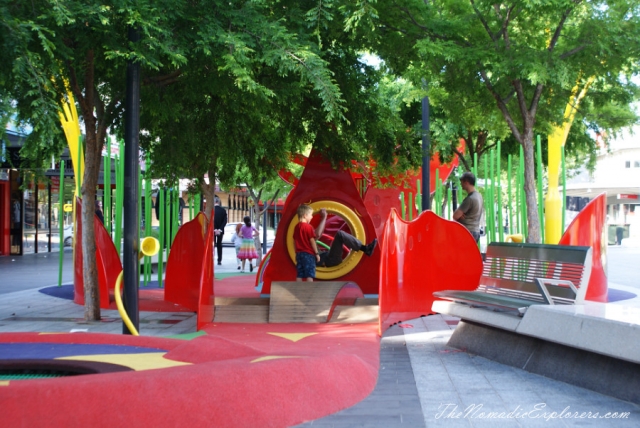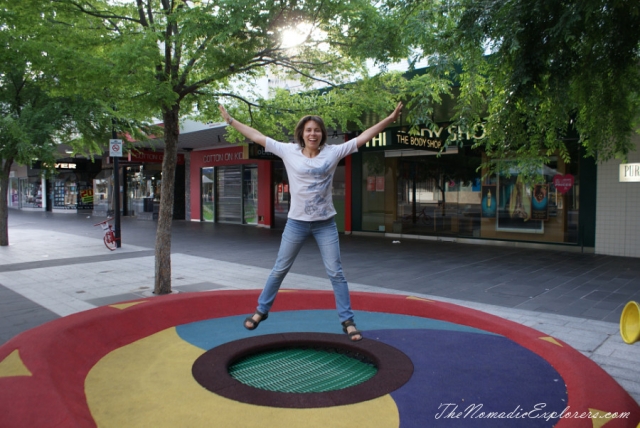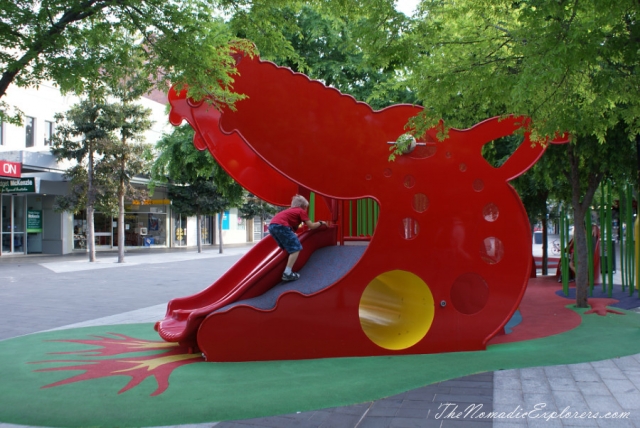 18-15. Town hall building: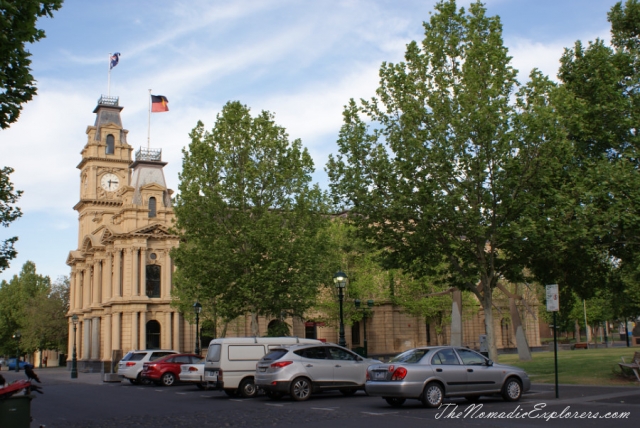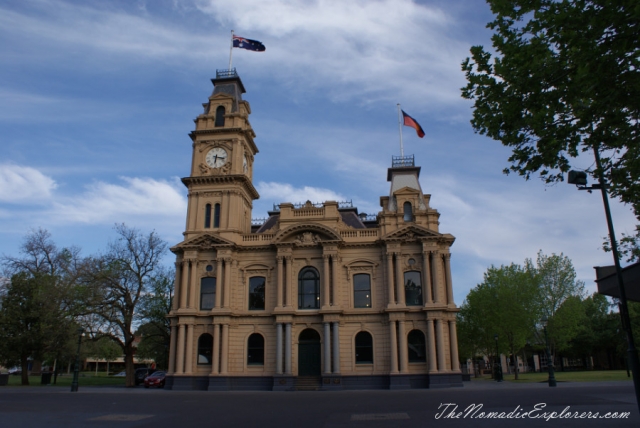 Bendigo has lanes, as Melbourne has!! Going back to the car by Chancery Lane.
Last stop before we go back to Melbourne is near Sacred Heart Cathedral - one of Australia's largest churches and the second tallest after St Patrick's Cathedral in Melbourne.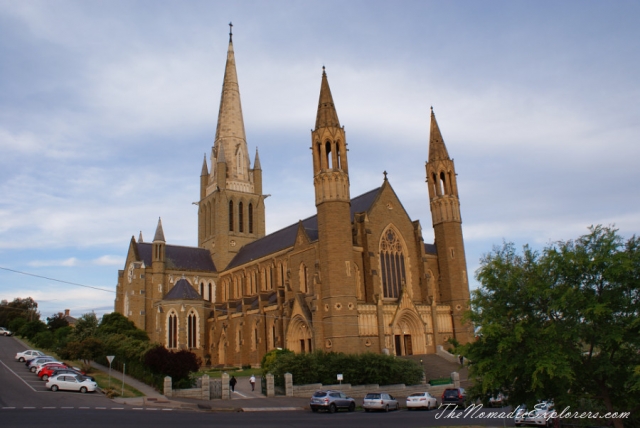 19-33. On our way home we've seen a terrific sunset! Sad that mobile camera could not catch real colours.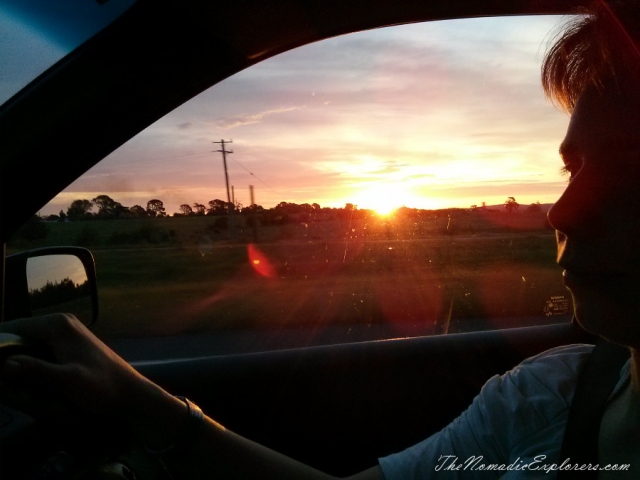 Home, sweet home, cats, sweet cats: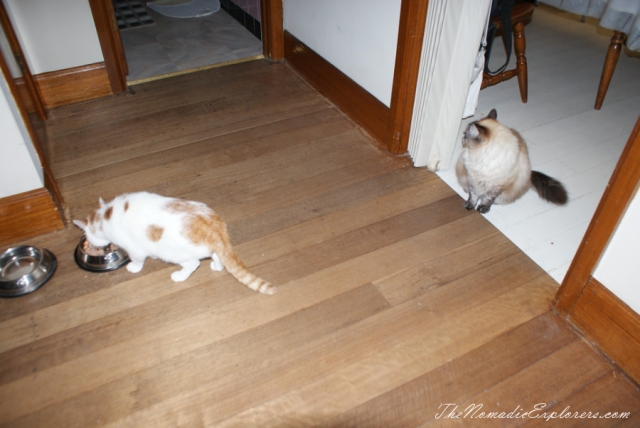 My collection. These three little kittens (two red in the jar and the grey nearby) are new ones.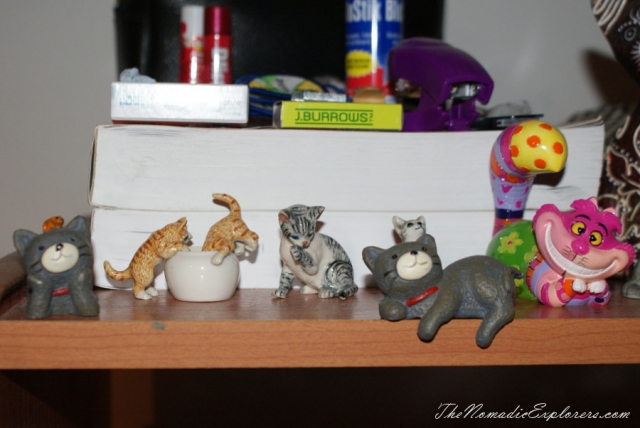 It was a long day! Read two pages and felt asleep.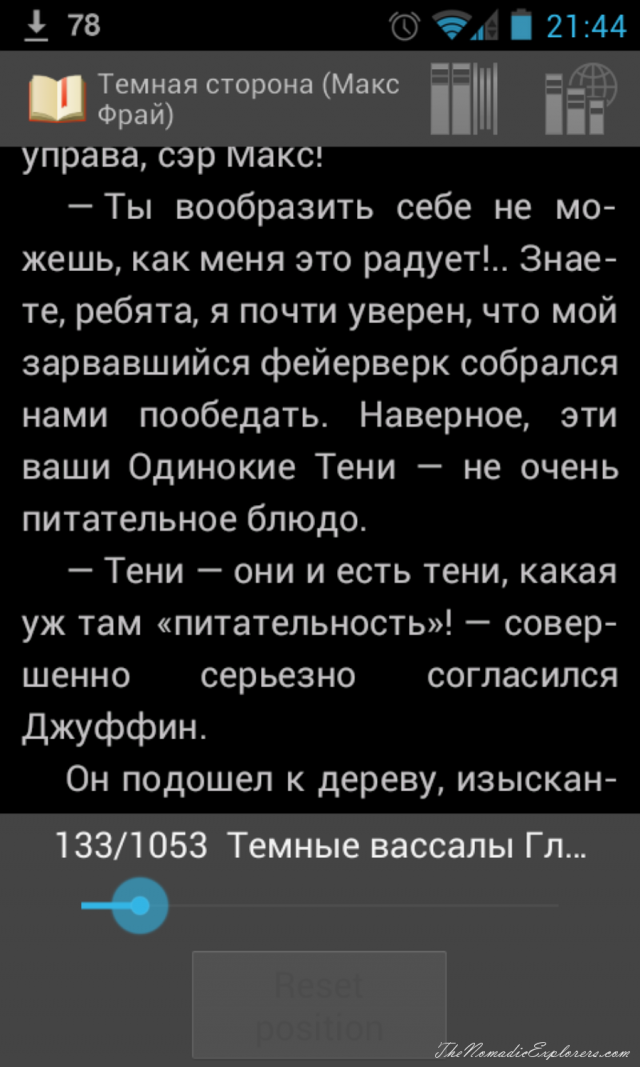 Tomorrow is a new day …….