As you might noticed, my posts are not so frequent as they were before. There are many reasons for that. Sometimes I struggle because I don't have enough 'good' photos to illustrate (by 'good' I mean photos that I like), sometimes I am too lazy to write down two posts (one in English and the other in Russian), sometimes I simply don't have time to write, as every blog post takes up to 3-4 hours (I need to choose the photos, upload them, write the text, add some links and related files, and so on). Anyway, that doesn't mean that we travel less or I don't have anything to write about, absolutely not! Moreover, now I am facing the following problem: before I start telling you about the places that we recently visited, I have to write about some other places located nearby, as without that you could probably think that we decided to follow a motto 'been there, seen that'. No way :)
Last weekend we rode from Geelong to Queenscliff via Bellarine Peninsula Rail Trail. Before I start writing my 'oh' and 'ah' regarding the trail itself, let me tell you about our last year day trip to Queenscliff and Point Lonsdale. This will give you an idea why we decided to visit Queenscliff again.
Queenscliff is a small town on the Bellarine Peninsula in southern Victoria, Australia, south of Swan Bay at the entrance to Port Phillip. It is a former 1880s seaside resort now known for its Victorian era heritage and tourist industry and as one of the endpoints of the Searoad ferry to Sorrento on the Mornington Peninsula.
Australia -> Victoria -> Mornington Peninsula
Our first stop at Queenscliff was at Queenscliff Harbour, where we climbed to the top of the 42m observation tower. The tower offers stunning 360° views of Queenscliff, Port Philip, The Rip, Bellarine Peninsula, Swan Bay, Mornington Peninsula and Pilot Boats entering the bay.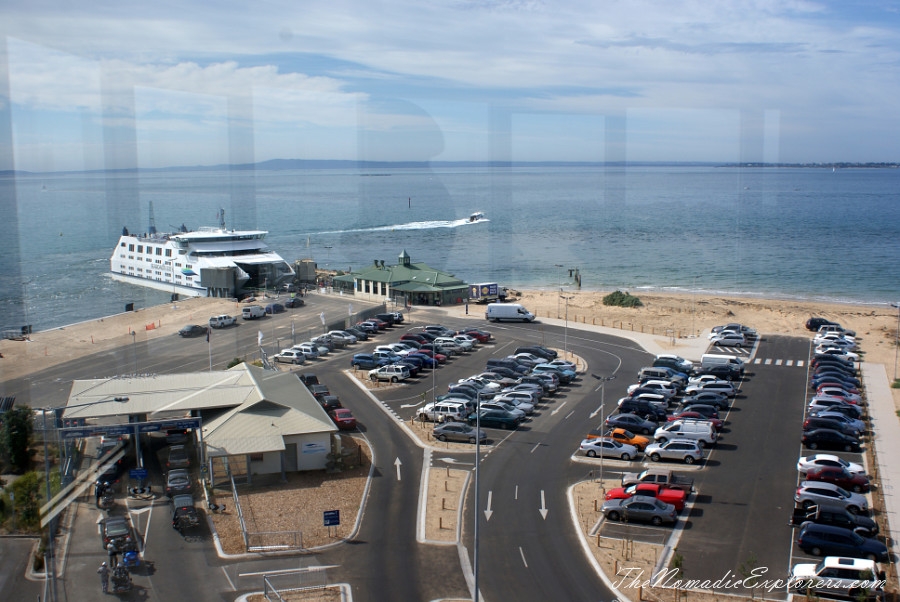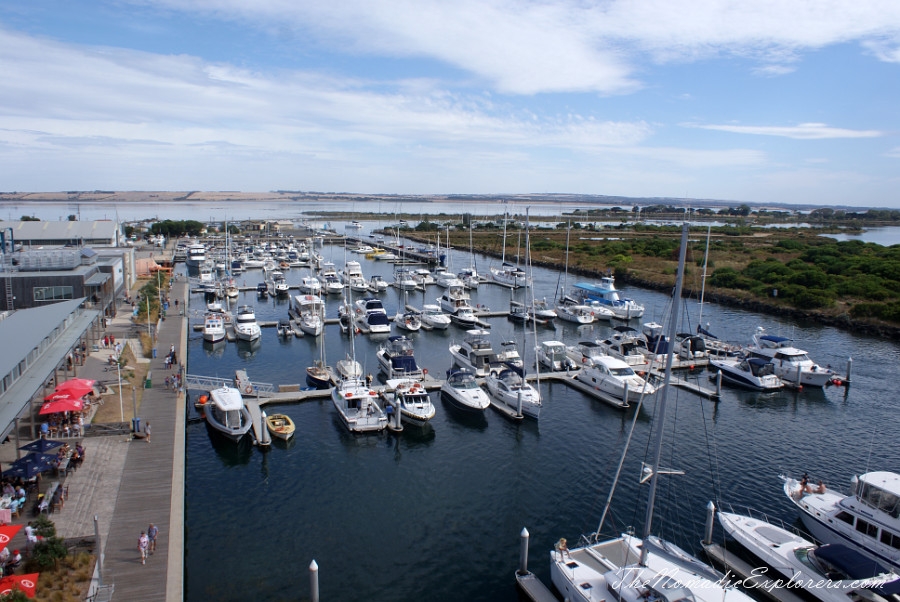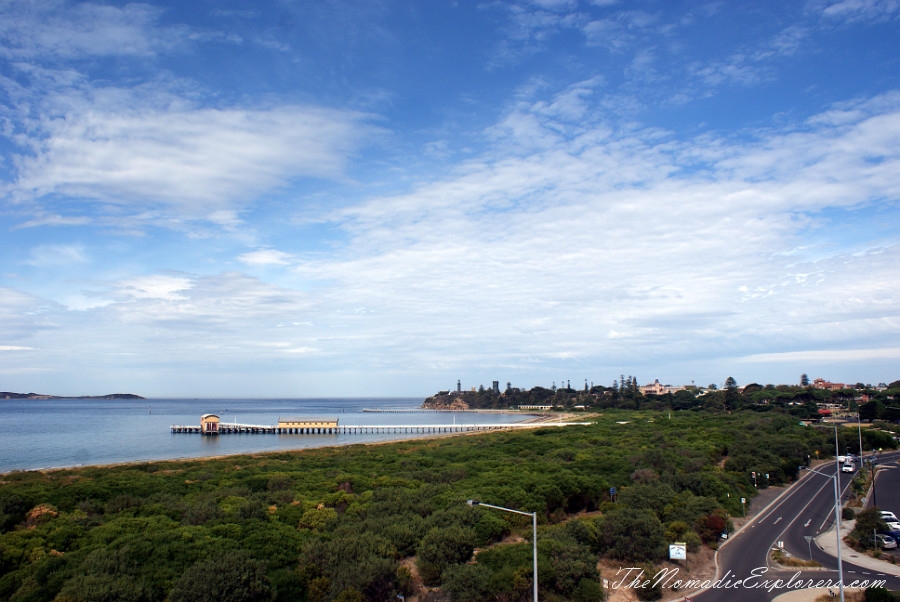 The next stop was at the Queenscliffe Maritime Museum. It is much bigger than it looks from the outside. Inside there are various displays illustrating the history of the lifeboat rescue craft, and an actual lifeboat. The Lifeboat Queenscliffe which was built in Adelaide in 1926 now takes centre stage in the exhibition. This vessel served for 50 years and had come to the rescue of many a vessel in trouble in and outside the heads.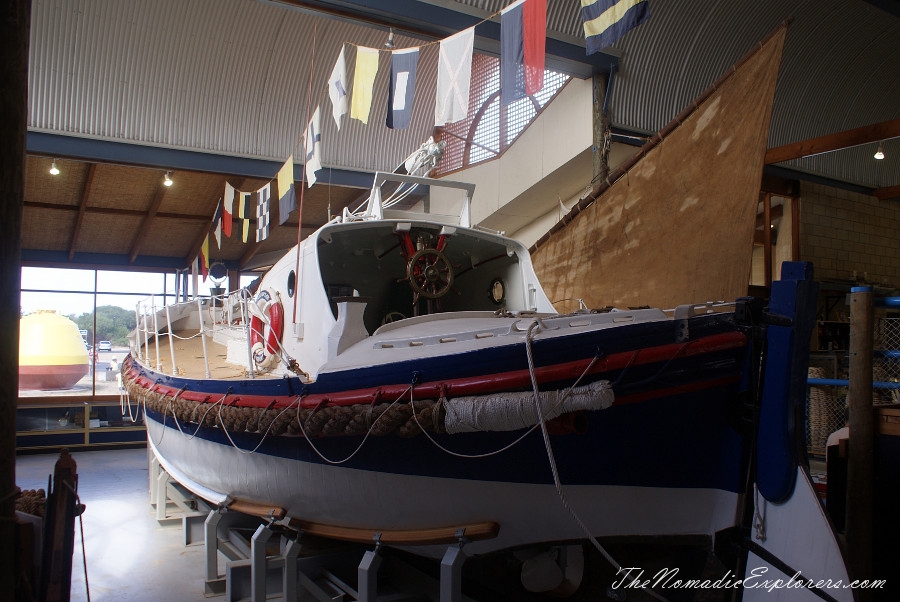 There are all sorts of other collections related to the sea, including an early fisherman's cottage. It also has displays illustrating the work of the pilots who regularly go out to guide ships into and out of Port Phillip Bay.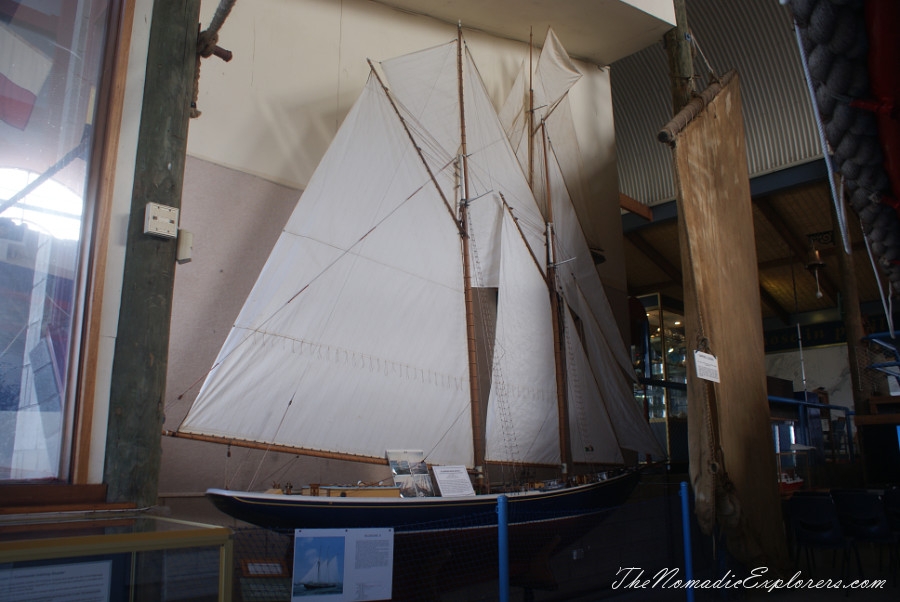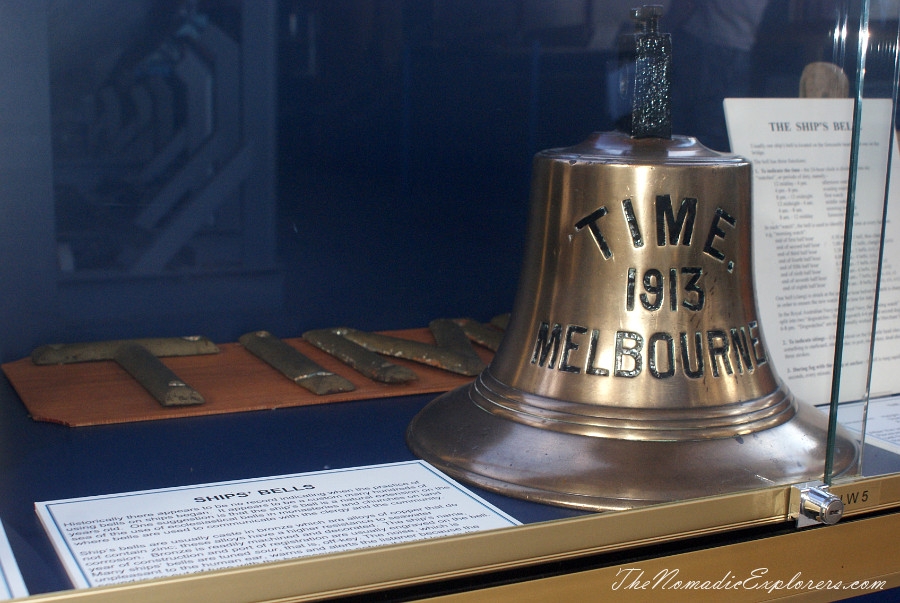 Just inside the entrance is a scale model of The Rip, the geographically and hydrologically fascinating (and often dangerous) entrance to Port Phillip Bay.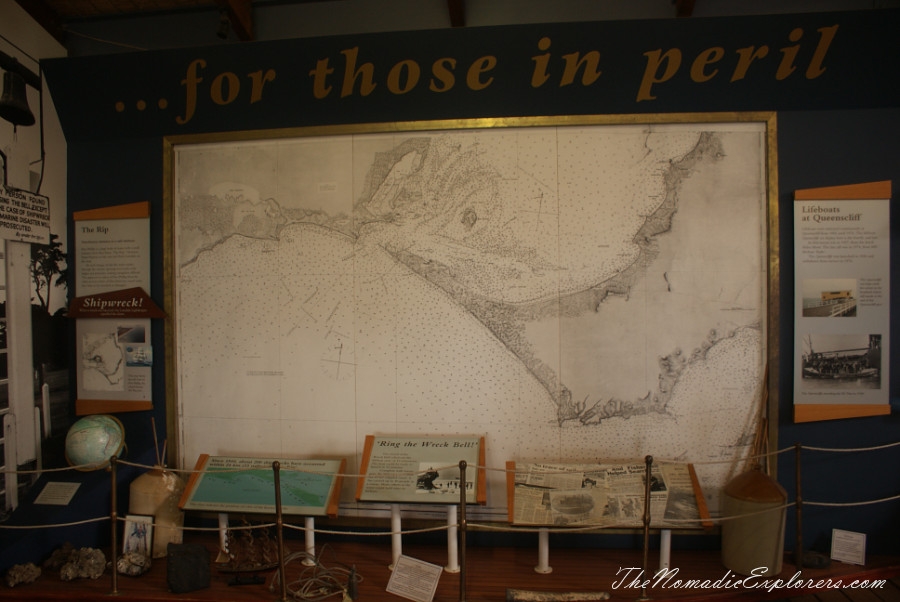 These days GPS is very useful for navigating through the Rip, but in days gone by, sailors had to use the two Queenscliff lighthouses to navigate, as well as the Point Lonsdale lighthouse - the first guiding light just inside the bay. There are three significant lighthouses on the Bellarine Peninsula: Queenscliff's Black and White Lighthouses, dating from 1862, and the Point Lonsdale Lighthouse. They have long been guiding ships through what some sailors claim to be the most dangerous passage of water in the world, the infamous 'Rip'.
Huge quantities of water pass through the narrow opening of the heads over a rough sea bed each change of tide. The water flows very quickly (up to 6 knots) and can be very turbulent. All these factors combine to create a very dangerous passage of water into Australia's busiest port. All large ships have to be guided into the bay by the Port Phillip Sea Pilots through the one kilometre of navigable-depth water. Many sailors rank the Rip as the most dangerous passage of water in the world and it's listed by some sources among the top ten.
Lighthouses are another important maritime safety necessity and the Queenscliff Maritime Museum has a large collection of items including some very impressive lenses and prisms, they also have some very interesting information panels on the lighthouses in and around the region.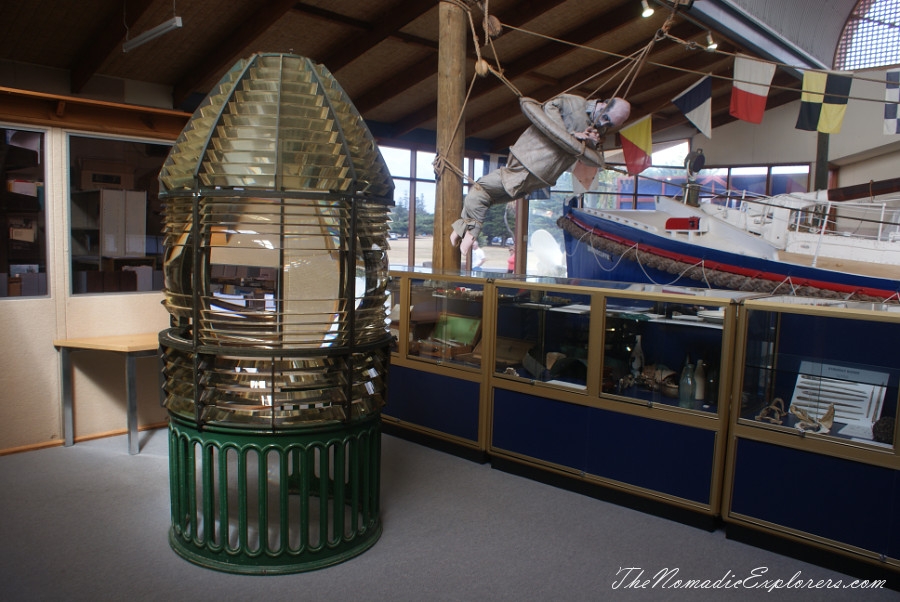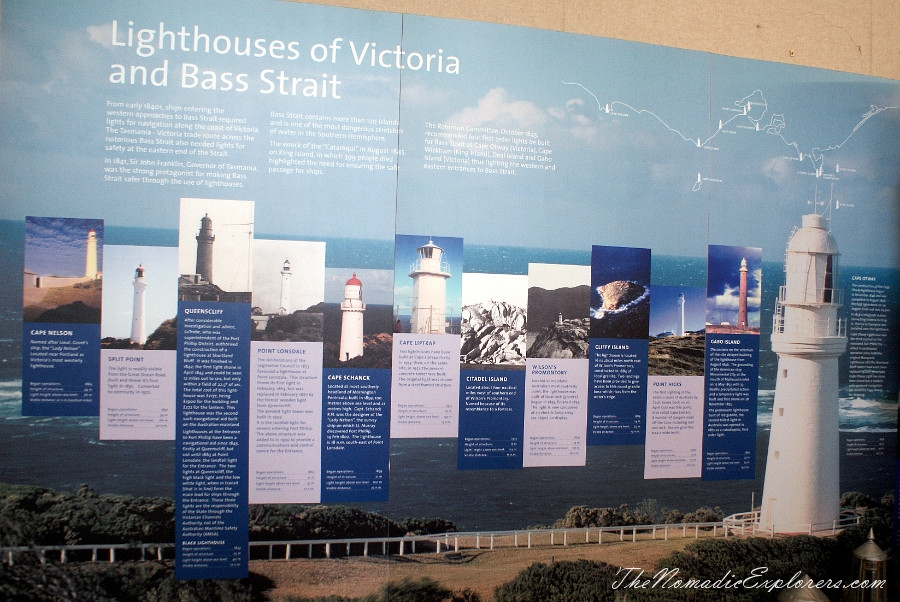 The museum is a good place to visit if you have an hour or two. For the cheap price (~$7pp) I honestly wasn't expecting much, so I was really surprised by how much they have there and how well it's set out. Every single display has documentation explaining what it is and where it's from.
It was time to have a lunch and we went to the town. Nice lady from the Visitor Centre recommended us to try pies from the 'Rolling Pin' cafe. Pies were delicious!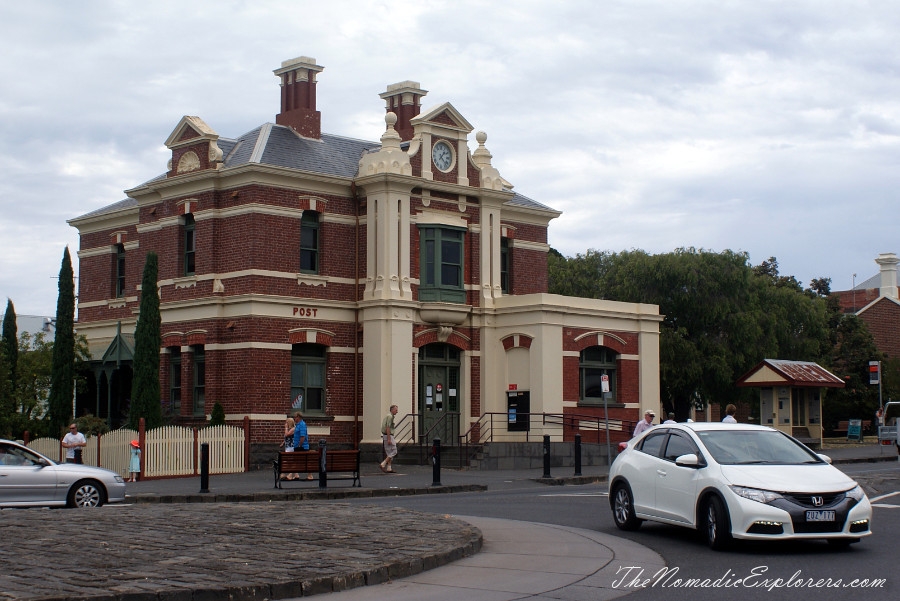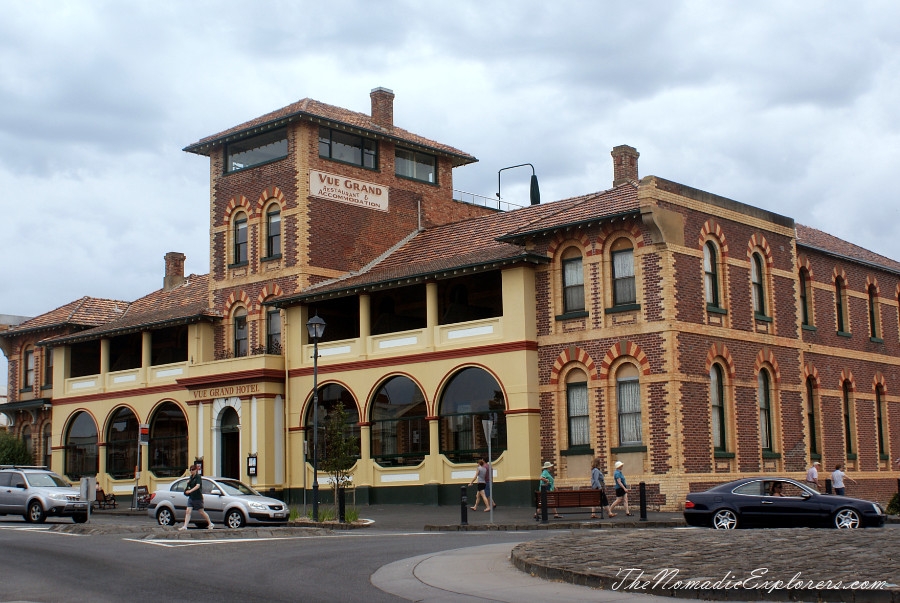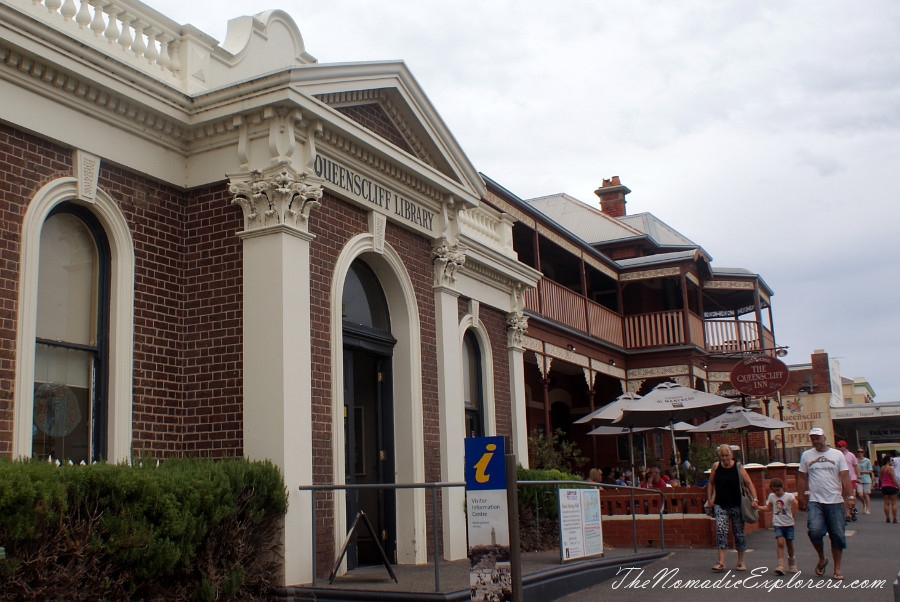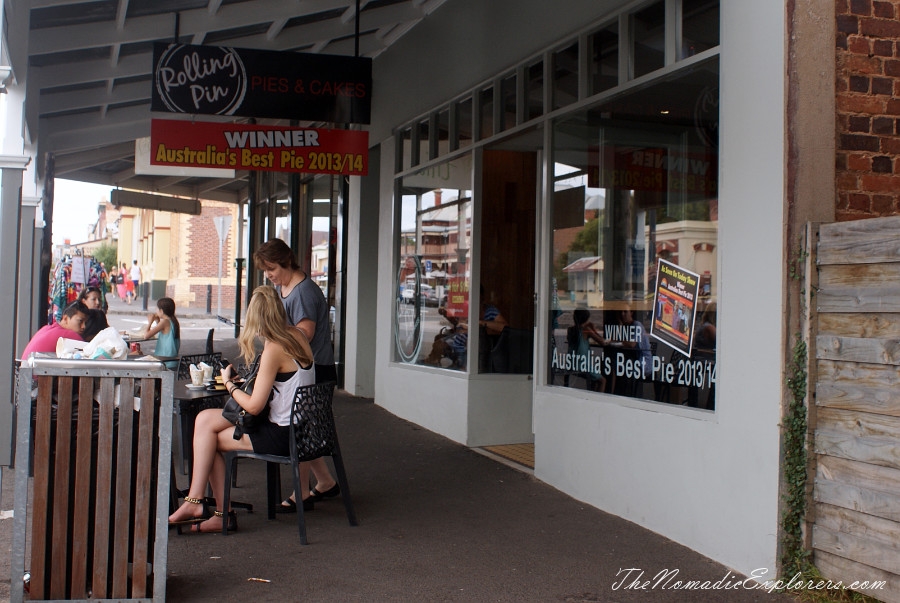 We were late to the last day tour to the Fort Queenscliff. So instead we went to Shortlands Bluff to see  the Queenscliff Lighthouse. It was built in 1862 and includes a lookout near the base (further north along the coast is the Black Lighthouse, unique in Australia, having been constructed from bluestone).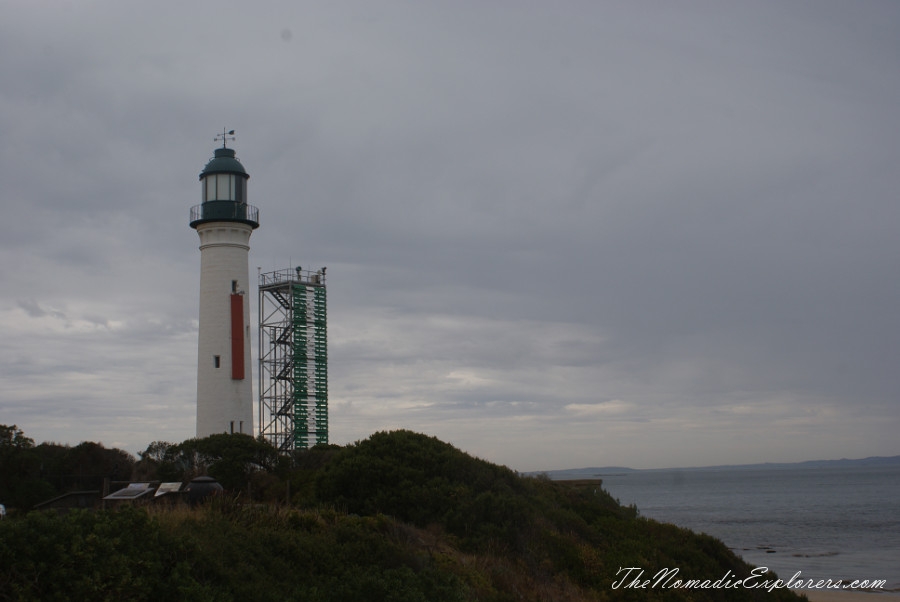 Last stop was near Point Lonsdale where we had a short walk to the Point Lonsdale lighthouse.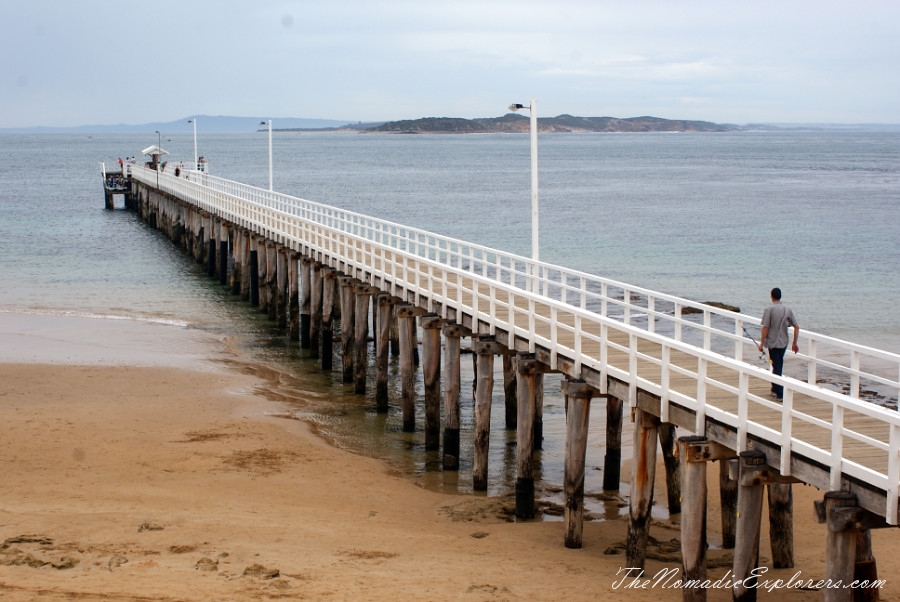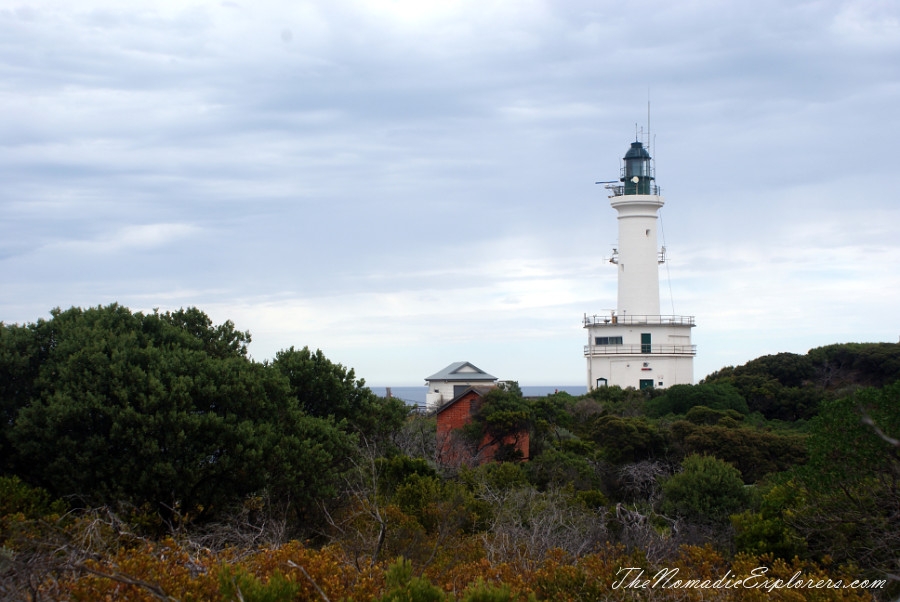 There are quite  interesting rock formations near the lighthouse, but as it started raining we decided to spent sometime under cover in Geelong.
We hoped to get back to Queenscliff soon, but in fact went there only after a year. I'll tell you more about this visit in my next post.