Our next stop was at Portland. We arrived there at 4pm and went to Information Centre. The lady there gave us a map and marked major points of interest. She highly recommended to visit Cape Nelson Lighthouse and long pier at Lee BreakWater Road. She also told us about Great South West Walk and suggested to have a partial walk of it. 
We decided to follow her instructions and went to the pier firts.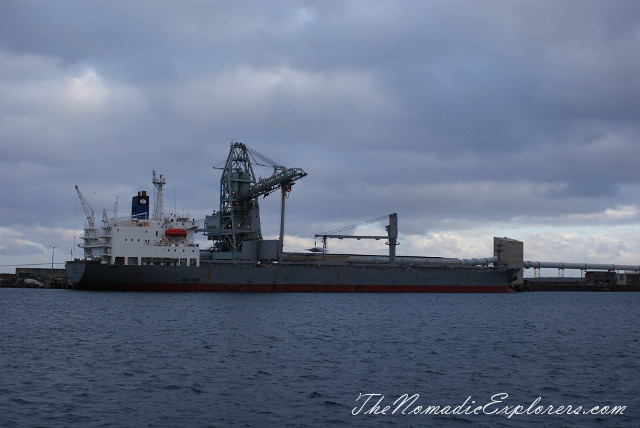 On our way to lighthouse we saw a wind farm. Project's name is "Portland Wind Energy Project".
This was the firts time I've ever seen such a HUGE wind turbine!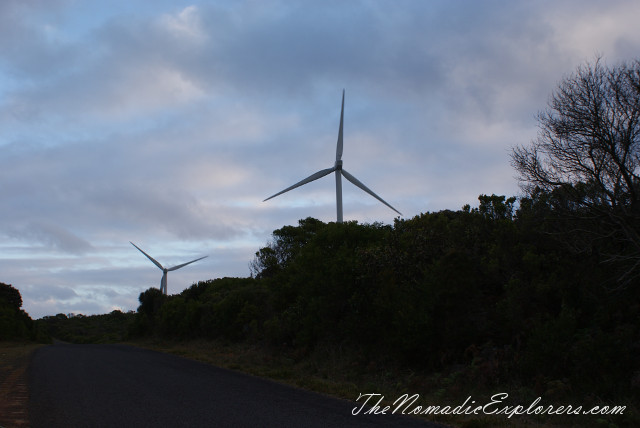 It was almost sunset, so all that we could do was to read some information about shipwrecks in that area and the lighthouse.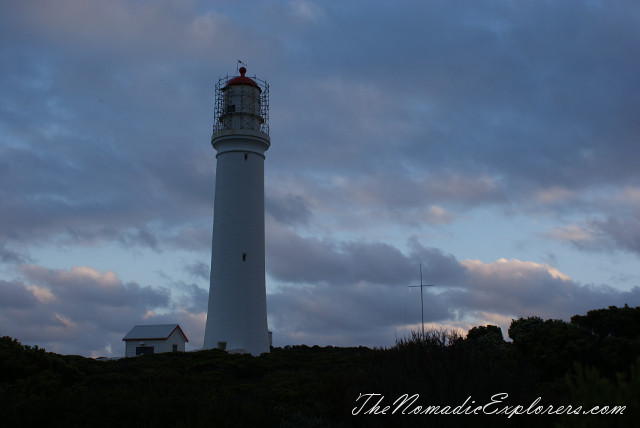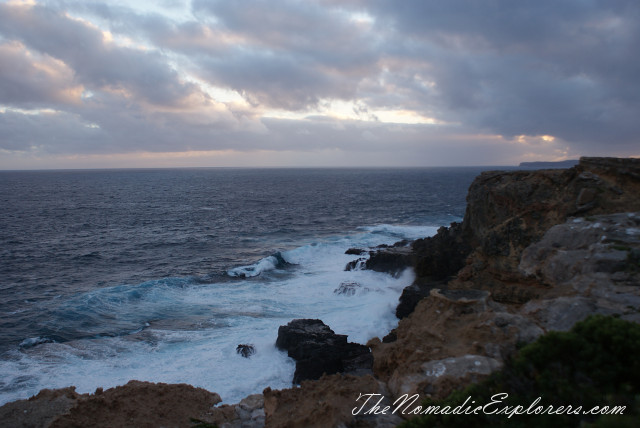 After that we went back to Portland, and after the dinner walked through this small relaxed town. We stayed at Quest Portland Serviced Apartments - everything that we needed was there, including washing machine and dryer.
Last thing that I'd like to mention: the water in Portland has a specific taste - I don't no why, but it wasn't so tasty as it is in Melbourne.