The Great Ocean Road is an Australian National Heritage listed 243 kilometres stretch of road along the south-eastern coast of Australia between the Victorian cities of Torquay and Allansford. Winding through varying terrain along the coast and providing access to several prominent landmarks, including the Twelve Apostles limestone stack formations, the road is an important tourist attraction in the region.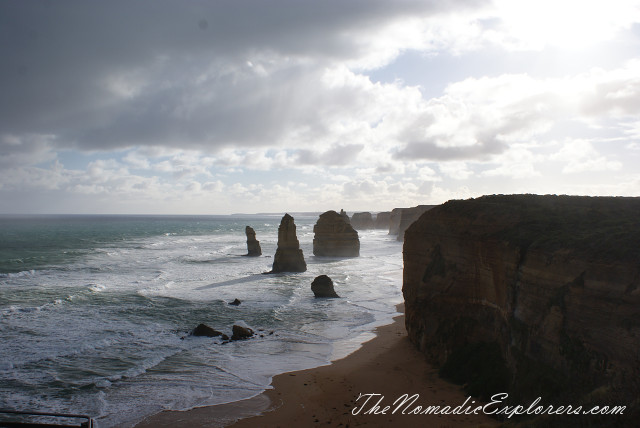 Built by returned soldiers between 1919 and 1932 and dedicated to soldiers killed during World War I, the road is the world's largest war memorial. Most of people travel from east to west, we were travelling in the opposite direction.
Our first stop was at The Grotto.We were very lucky to see this place when it was very windy, as we saw high waves (see pictures bellow).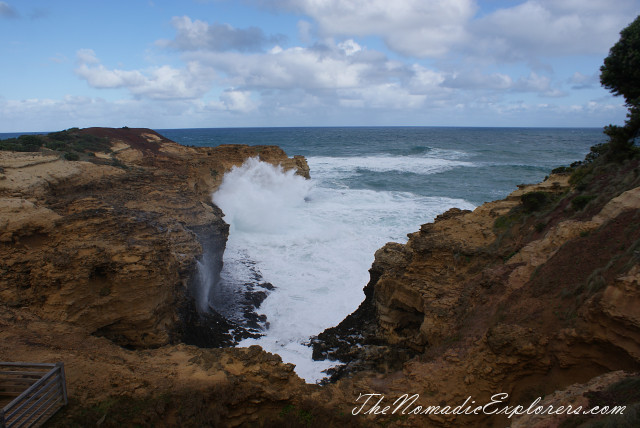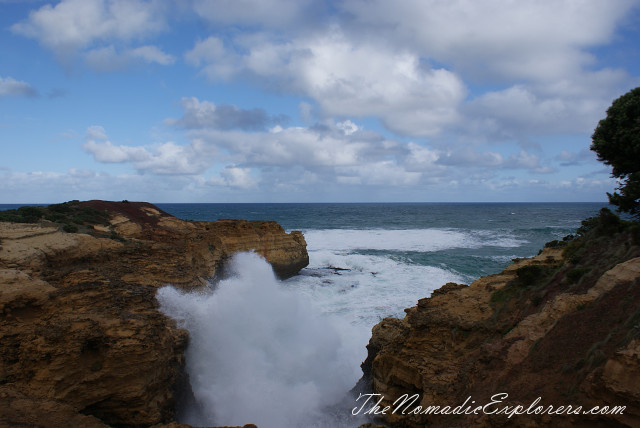 The next stop was "London Bridge" (or "London Arch"), as in 1999 part of this limestone formation had falled down. 
This one looks like the Moon: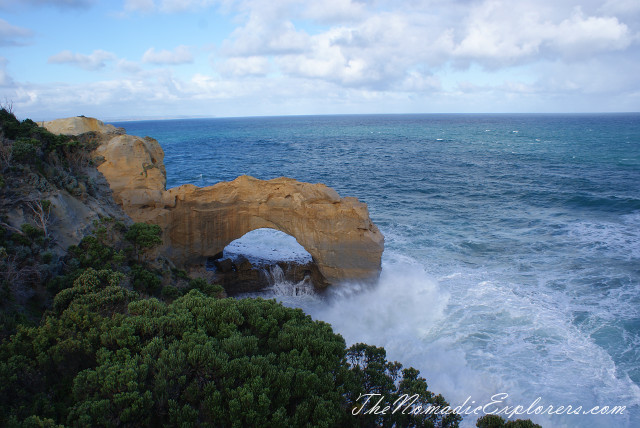 Next stop was at The Twelve Apostles Visitor Centre. The Twelve Apostles is a collection of limestone stacks off the shore of the Port Campbell National Park. Their proximity to one another has made the site a popular tourist attraction.
Early charts refer to the 12 Apostles as the Sow and Piglets.  The Sow refers to Mutton Bird Island which is viewable from  Loch Ard Gorge and the Piglets were the surrounding rock formations to the east.  When Superintendent C..J. La Trobe passed through this area in 1846, his chart reflected this name.  The rocks are collectively known as the 12 Apostles and are not individually named after the biblical Apostles.
The view to the west direction: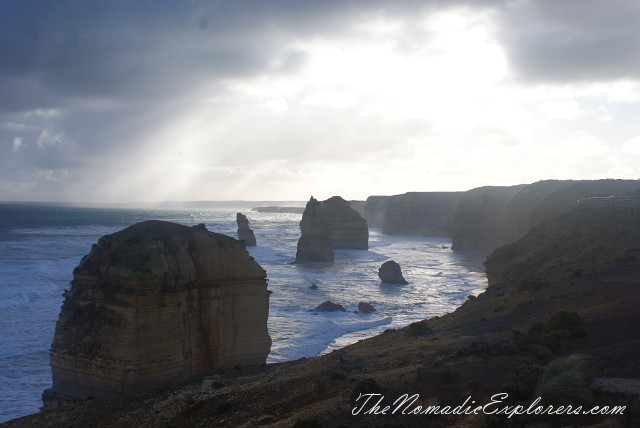 The view to the east direction:
It was almost 4pm, so we decided skip the rest of attractions and go back to Melbourne by Princess Highway. We will be back :)