Here you are some photos of the "Twelve Apostles" and "Gog and MaGog" rock stacks at sunset. You can reach "Gog and MaGog" from Gibsons Steps (only a 2 minute drive from the Twelve Apostles). Please note that the car park near Gibsons Steps has a limited capacity, so be prepared that you'll probably need to park further the road.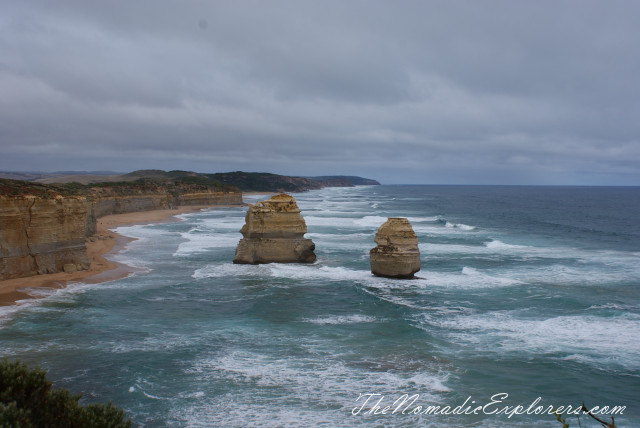 Same day, same place: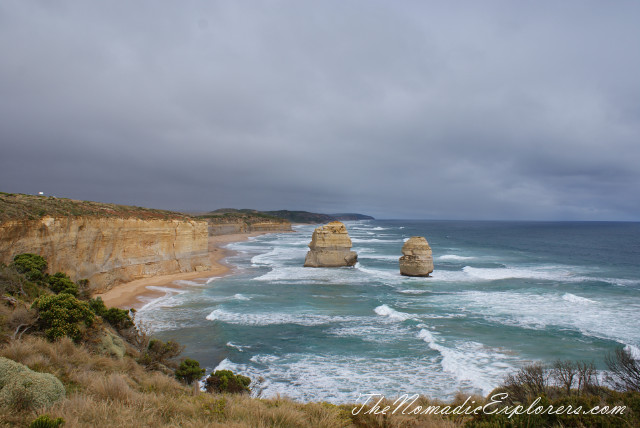 Twelve Apostles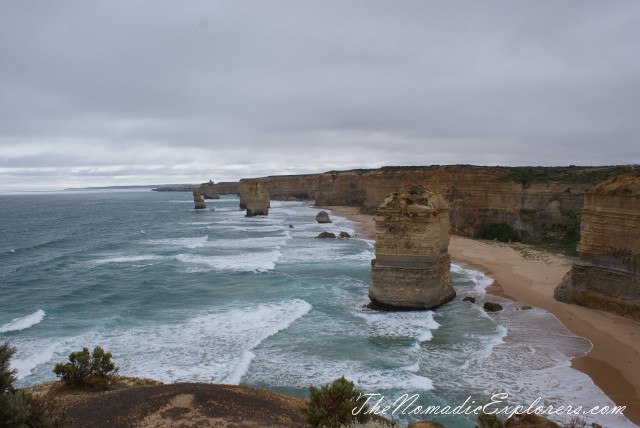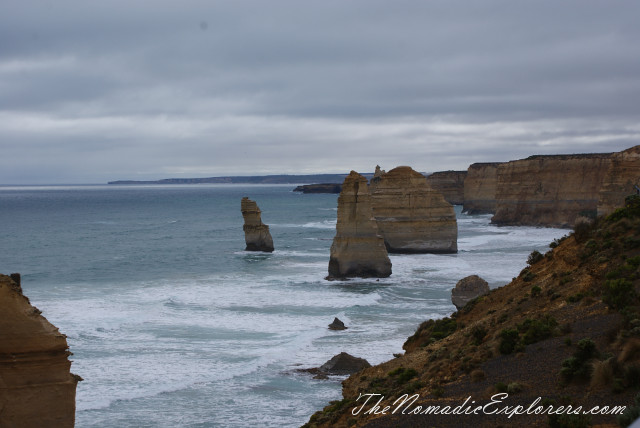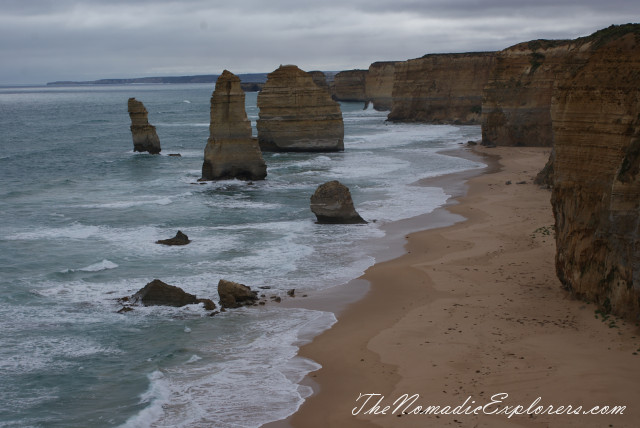 It started raining, so we stopped only at The Grotto and noted that there was no wind and waves, which amused us last time. Sad, but this is a good reason to visit this place again, later in winter.