Our goal for this morning was to see the recommended cave, seals and whales near the Cape Bridgewater. 
Well, the limestone cave really impressed us. In some countries people write their names or something simular in such places, but this cave was nice and clean - no marks at all!
Here the view from the cave: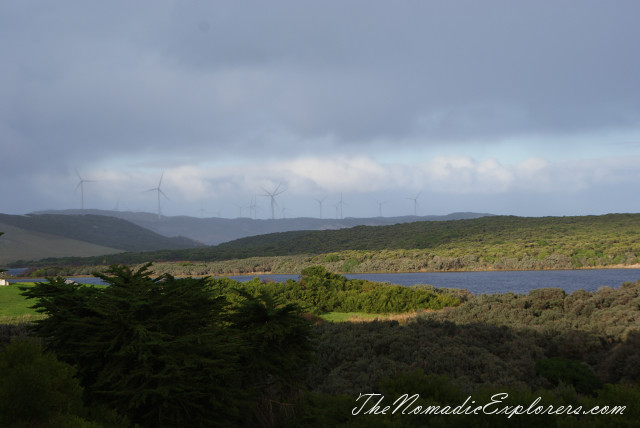 After that we went to Cape Bridgewater. We parked our car on Bridgewater Rd, not far away from Cape Bridgewater Coastal Camp and headed to the seals colony.

What's a beautiful view!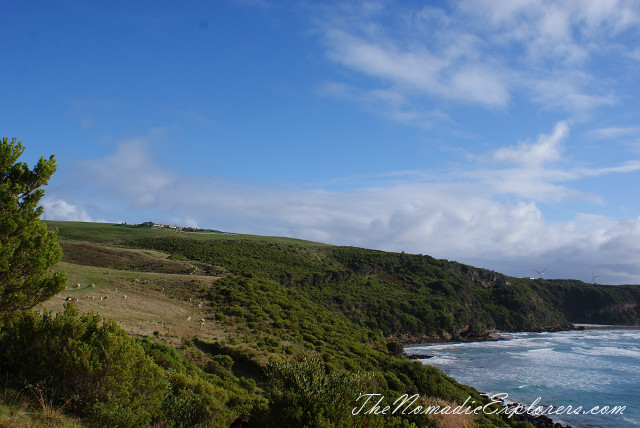 Wind farm: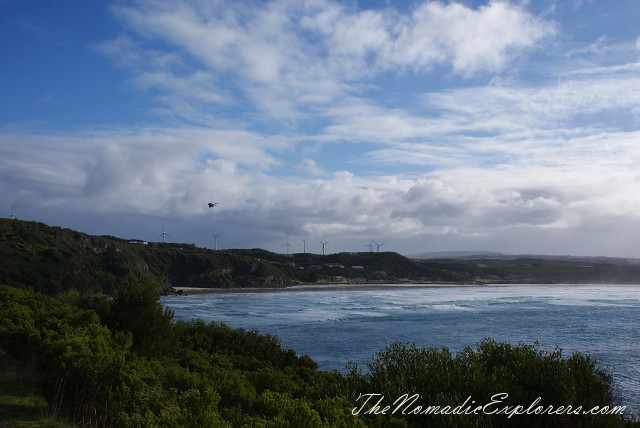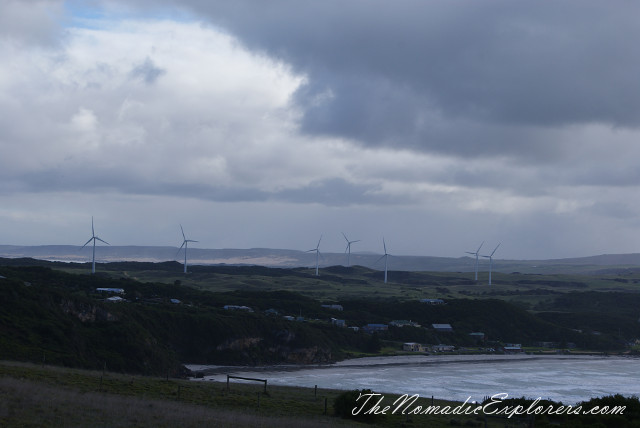 Nice sign: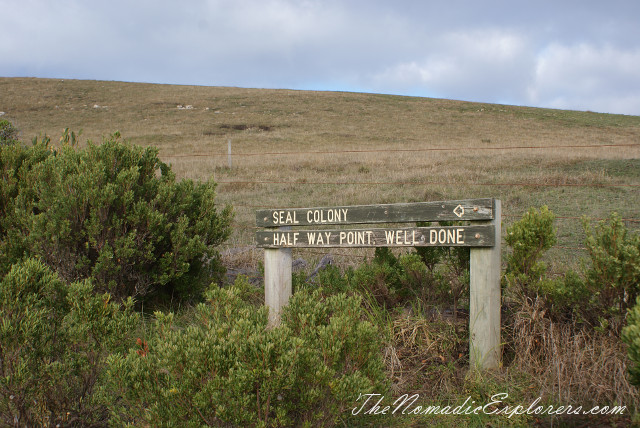 It was almost an hour since we started our walk and as my mum and my son were tired, we left them to enjoy the views and headed to the colony.Here you are! Seals! (Can you spot black dots in the middle of the image?)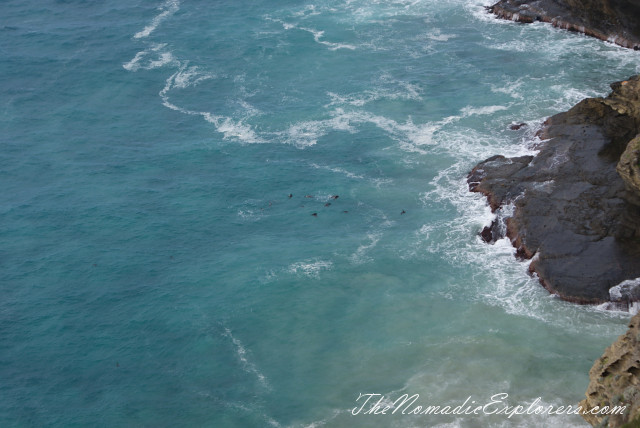 There are about 650 Australian fur seals in the colony. It is the largest mainland group of seals in Australia.
As we spent more time than expected, we went back without looking at whales. Well, may be next time?