Bendigo was the place of one of the world's most exciting gold rushes, with more gold found here between 1850 and 1900 than anywhere else in the world. Elaborate buildings and monuments from the golden past line the main streets, offering an ever-present reminder of the riches from the goldfields. It is a major regional city in the state of Victoria, and it is the fourth largest inland city in Australia.
Main tourist attractions include Golden Dragon Museum, golden mine tours, 'Talking' Tram, Bendigo Pottery, heritage walks with beautiful views of Alexandra Fountain, Sacred Heart Cathedral, Bendigo Town Hall and Bendigo Visitor Centre.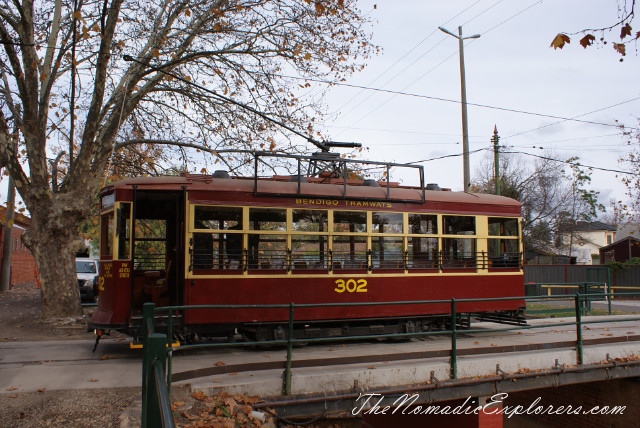 We have visited Bendigo earlier, in January 2013. We took some information booklets and .... went to Ballarat :) This time we had some things to do in the first half of the day, so we could only spend 3-4 hours exploring the town. We've decided to take a 'Talking Tram' route and leave the Golden Dragon Museum, Bendigo Pottery and all other attractions for our next visit.
We started out trip from Bendigo Joss House Temple - a Chinese place of worship, constructed in the late 1860s. Standing for over a century, the Bendigo Joss House Temple is one of the few remaining buildings of its type in Australia. There you can discover more about the Chinese migrants who came to Bendigo in search of gold so long ago.
We bought out tram tickets in the temple, as they gave us a discount.
After visiting the temple, we went to the tram stop. The Vintage 'Talking' Tram Tour runs over an 8.4km round trip every day to a regular timetable. The tour commences at Central Deborah Gold Mine but you can join or depart the Vintage 'Talking' Tram Tour at any one of the other tram stops, as it is hop-on, hop-off tour. Tour Ticket is valid for two consecutive days, so you can hop-on and hop-off the tram as often as you like within those two days.
Inside the tram:
Tramways are operated by volunteers.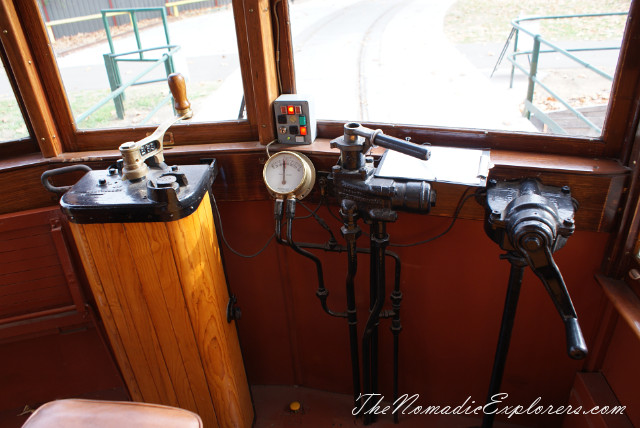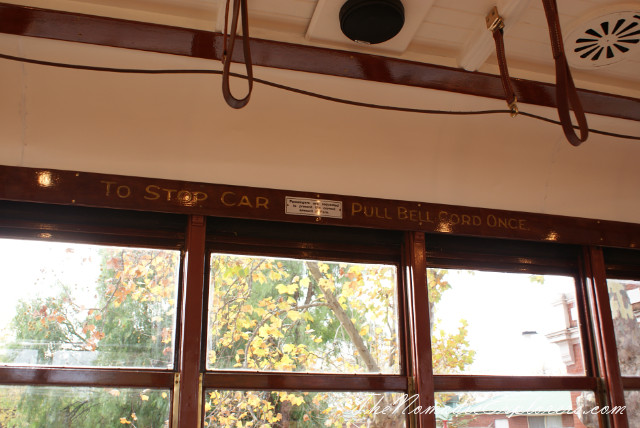 For a trip to remember combine your Vintage 'Talking Tram Tour with a Bendigo Tramways Depot & Workshop Tour (we decided to visit it later):
I took some photos from our trip. Please do not pay attention to reflections, as photos were made through a tram window.
Sacred Heart Cathedral - Bendigo's tallest building and a major landmark of the CBD.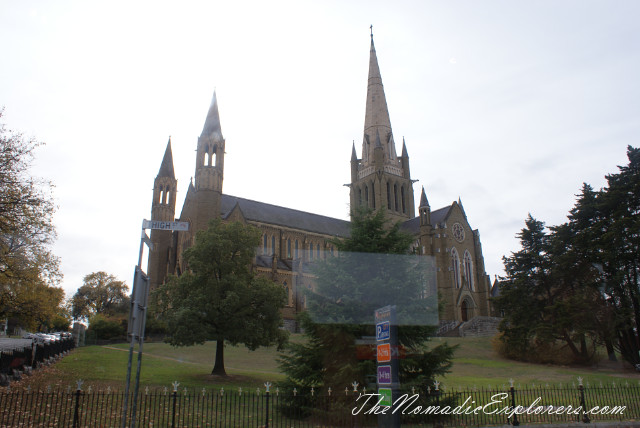 The large ornate Alexandra Fountain:
A large statue of Queen Victoria: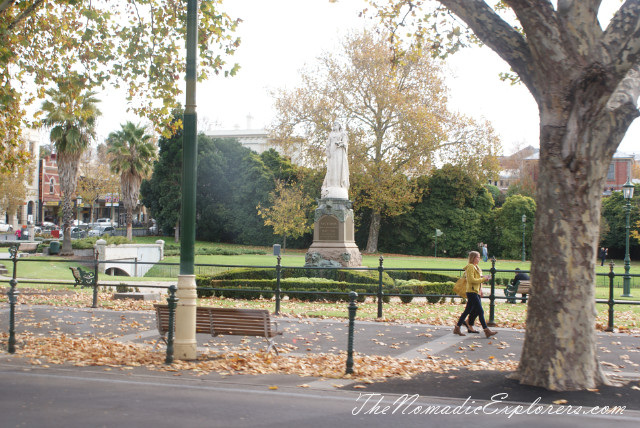 War memorial: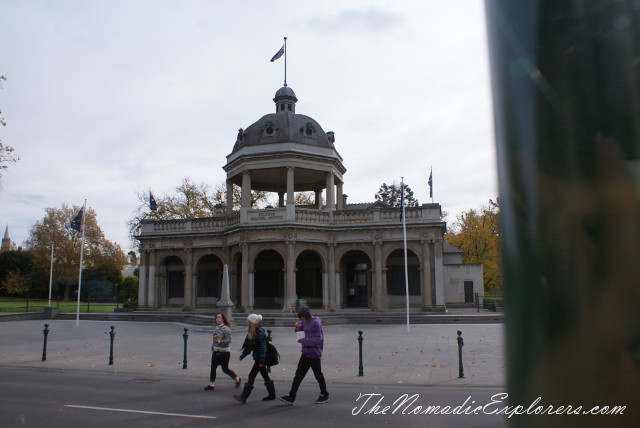 Visitor Centre:
There are so many things to see and do in Bendigo! We will be back.