No matter if you are a botanical novice or a plant expert, you'll be fascinated and intrigued by the amazing floral diversity and dramatic hillside setting of Mount Lofty Botanic Garden. First opened in 1977, the garden is dedicated to the cultivation and display of the world's cool-climate plants, which thrive in the Adelaide Hills environment. The collections in the garden come from various geographic regions such as South America, China, East Africa, New Zealand, South East Asia and North America.
We visited Mount Lofty Botanic Garden twice - in April 2015 to capture the colour of autumn around Adelaide and in January 2016, to escape summer heat. I'd say this majestic garden is a absolutely must-visit place if you are in Adelaide Hills. Let me explain why.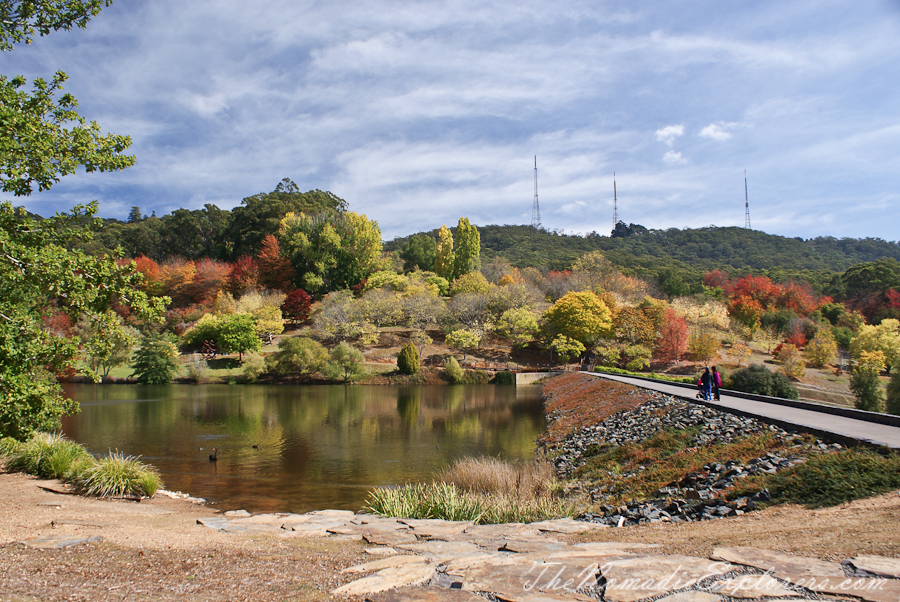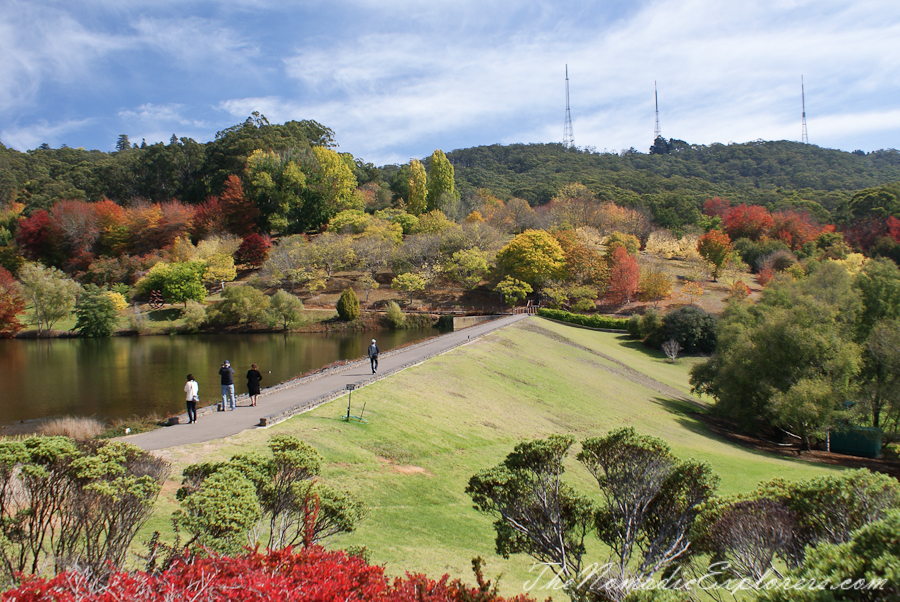 First of all, the garden is located in just 20 minutes drive from the city (it is not an hour-drive to Cranbourne Botanical Gardens in Melbourne). Secondly, from March to May the golden colours of autumn set the 100 acres of garden space alive with the gold, yellow, red and orange of the season.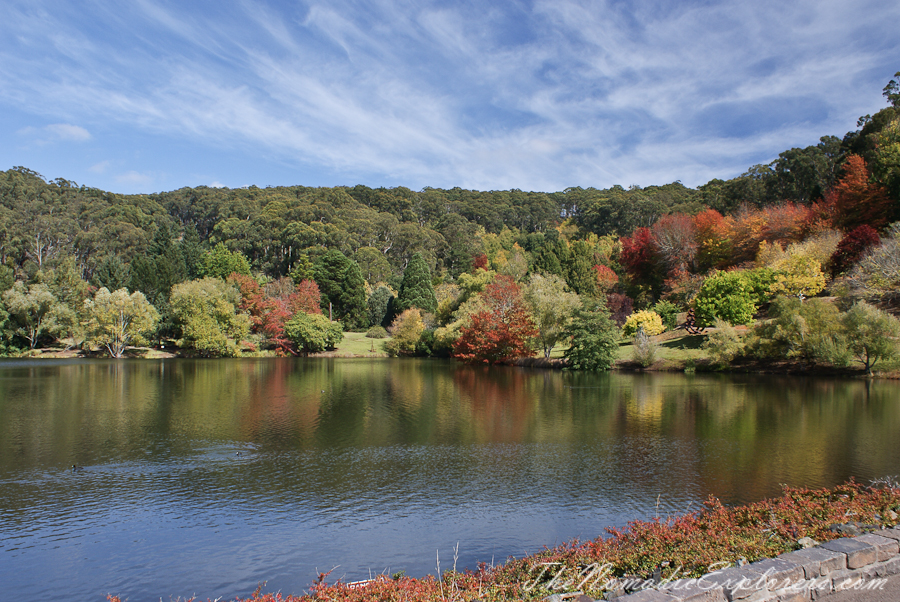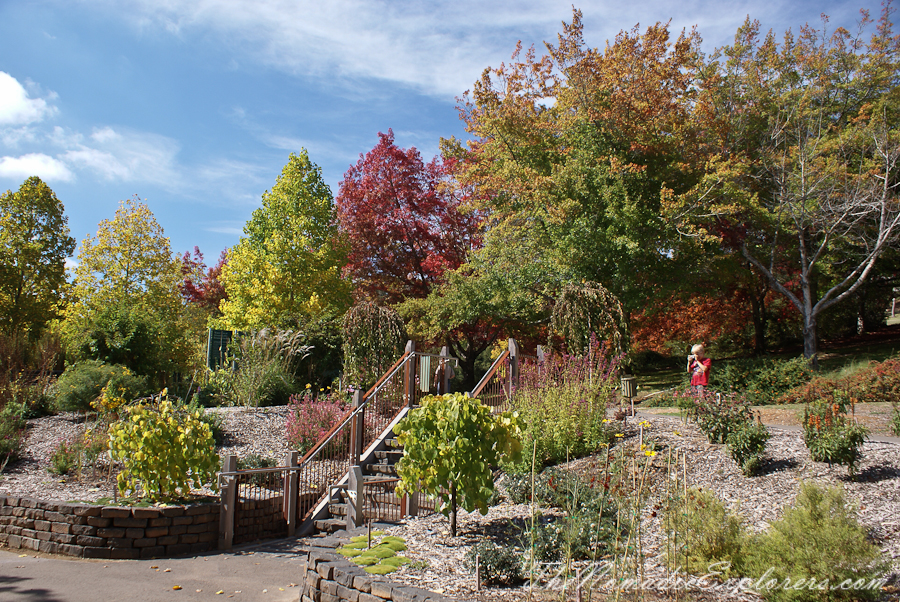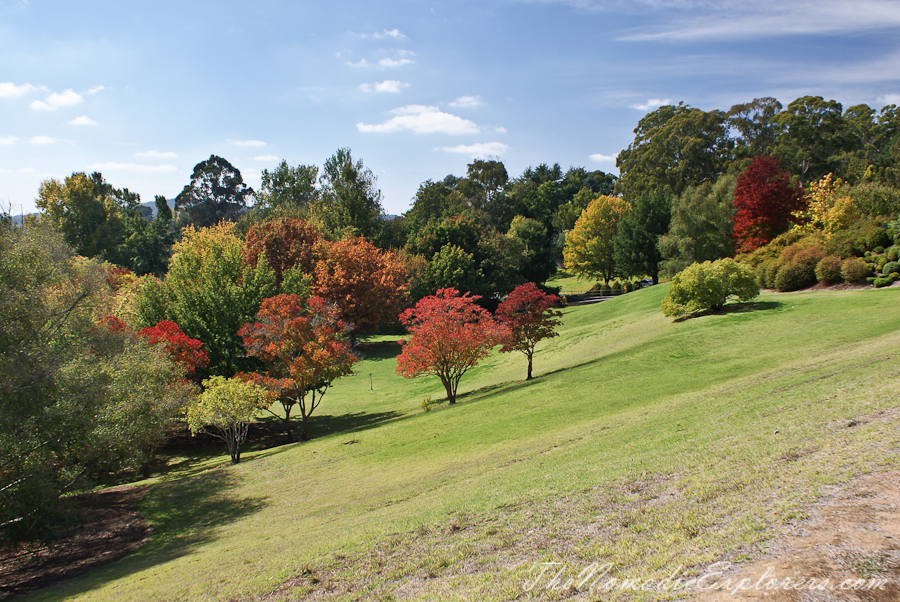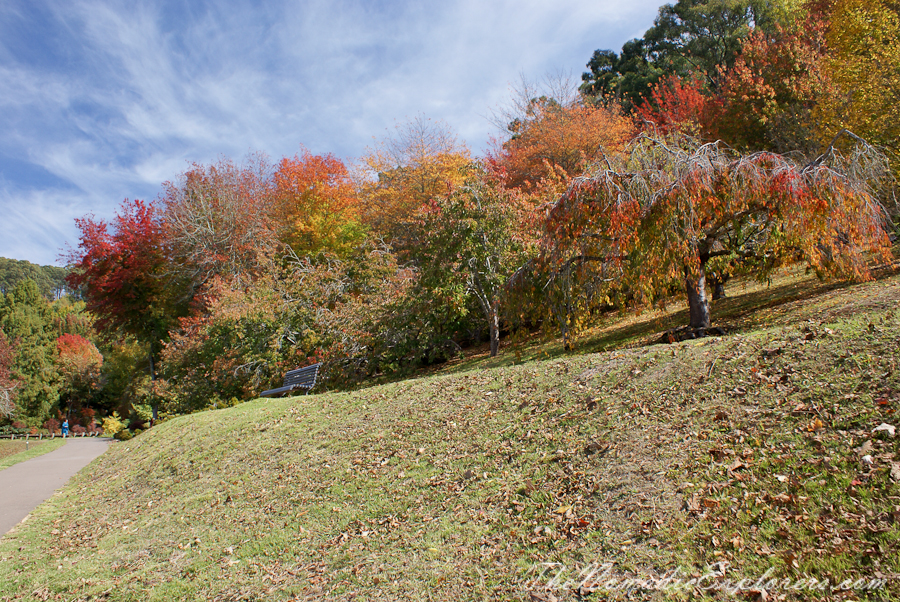 Spring is a magnificent season to visit as well, with stunning mass displays of magnolias, rhododendrons, camellias and roses adding a splash of colour to the gardens (we haven't been there in spring, however, if you'd like to see some rhododendrons see our post about National Rhododendron Garden in Olinda, Victoria).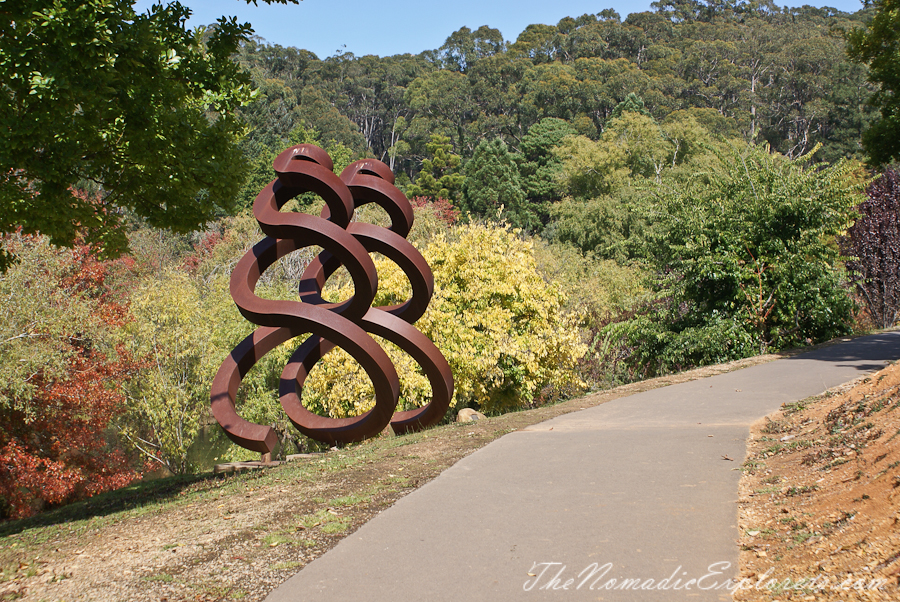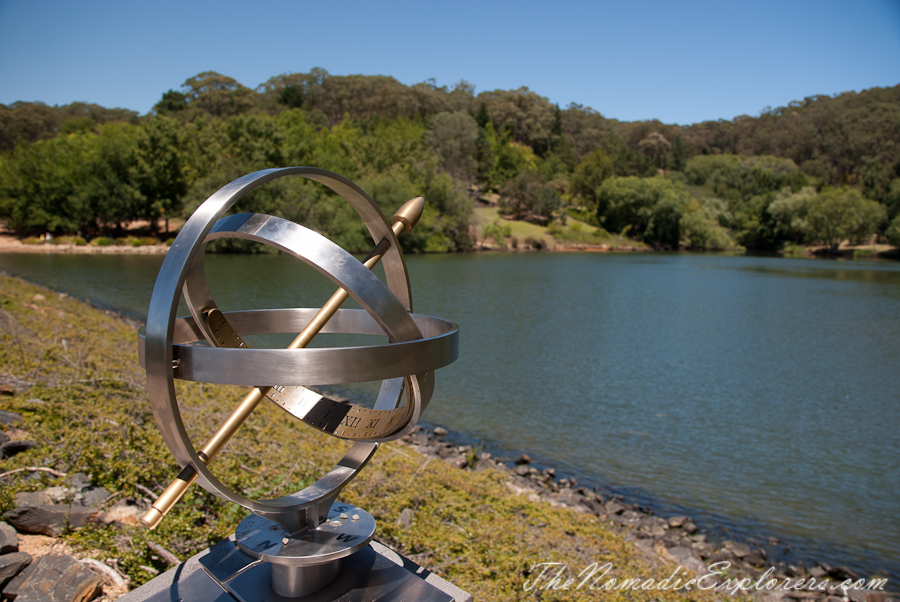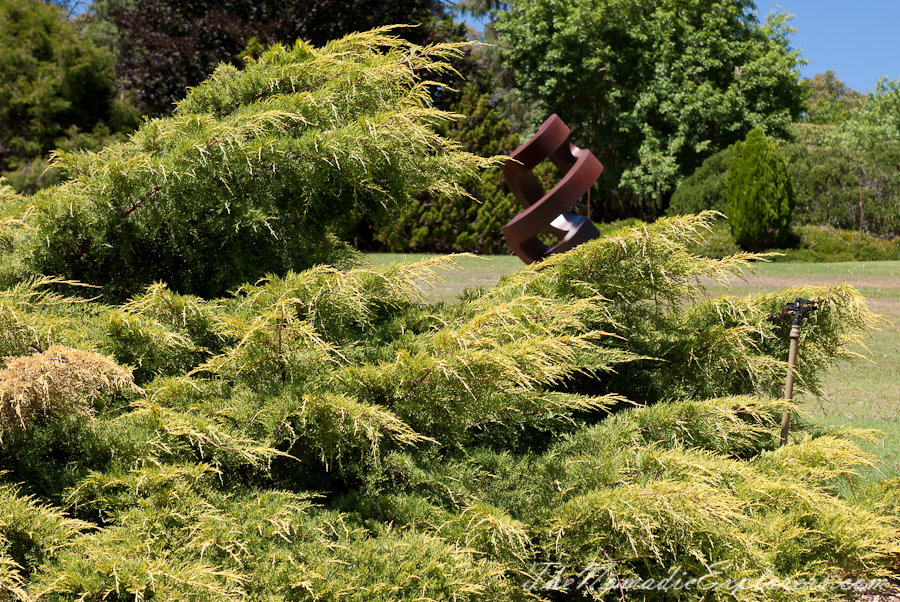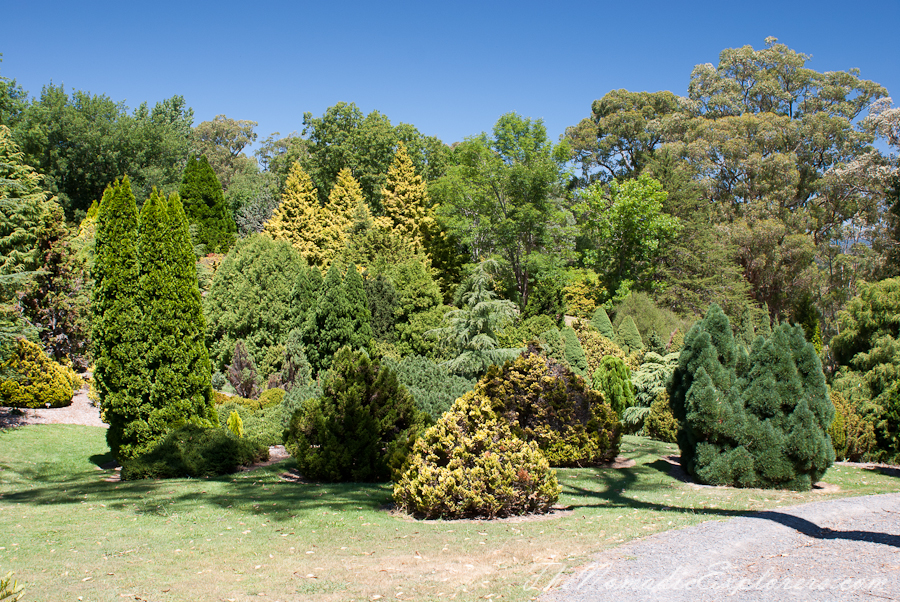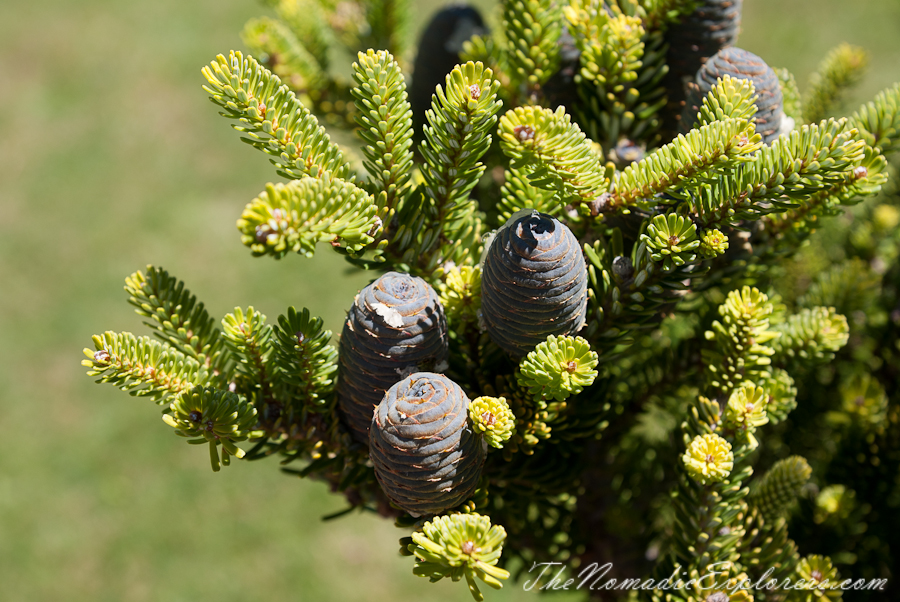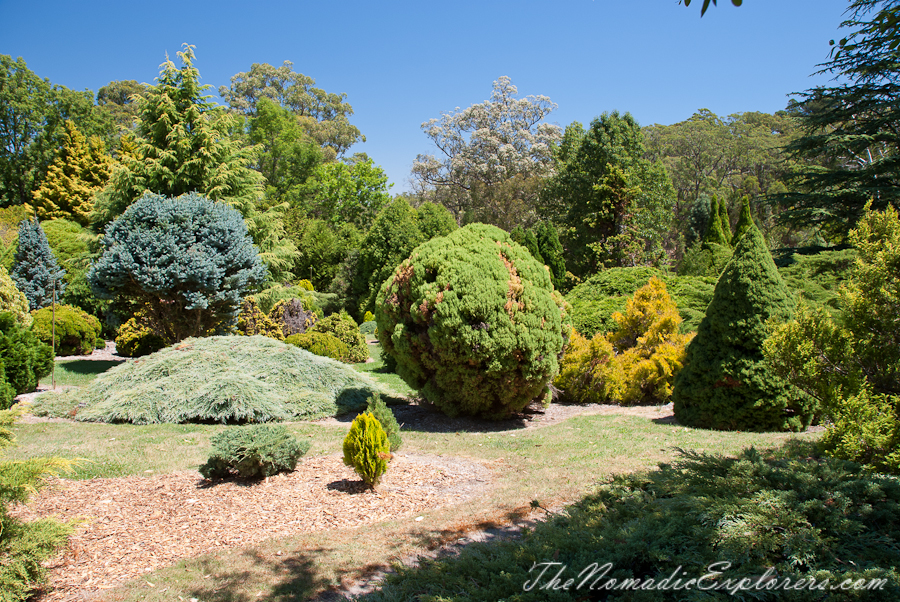 The sweet scented ATCO Heritage Rose Garden, featuring both modern and old-fashioned roses is particularly popular. Sadly, we missed the 'right' time in January 2016, so here are some 'leftovers':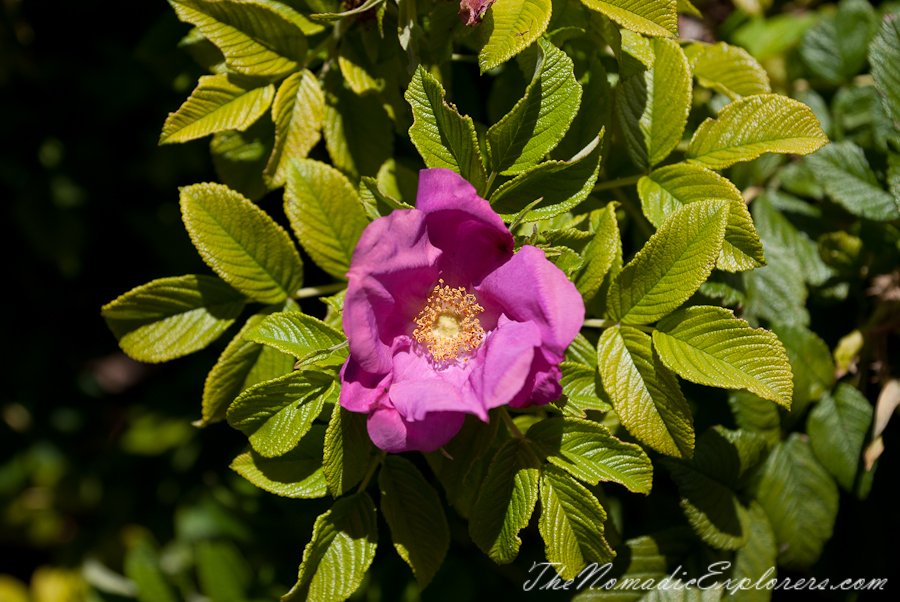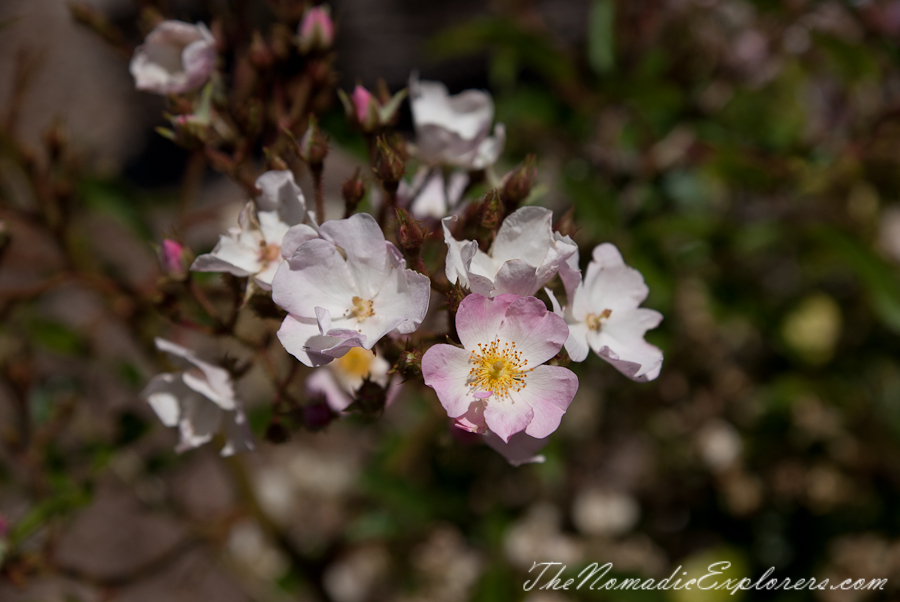 One of the highlights is the prehistoric Wollemi Pine dating back to the time of dinosaurs. Although the prehistoric Wollemi Pine is one of the world's oldest and rarest plants it was assumed extinct until 1994, when a bushwalker made the amazing discovery in New South Wales. The plant is now the subject of extensive research and conservation. The Botanic Gardens of South Australia received two plants from The Royal Botanic Garden Sydney in November, 2000, and planted them here.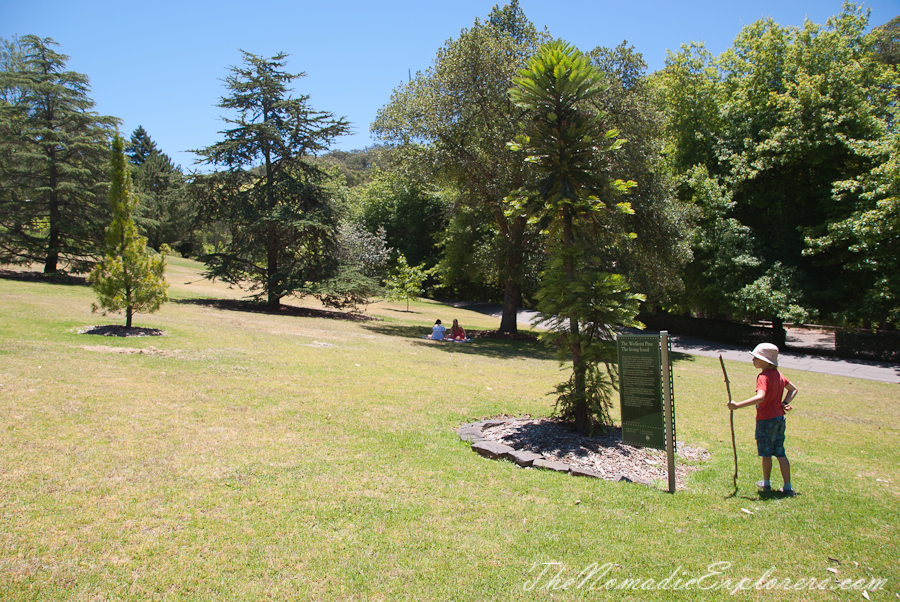 Keep a look out for the wildlife that live in the gardens too, but visitors are asked to not feed them. We met this young fella sitting on a birch (!) tree. It was very curious :)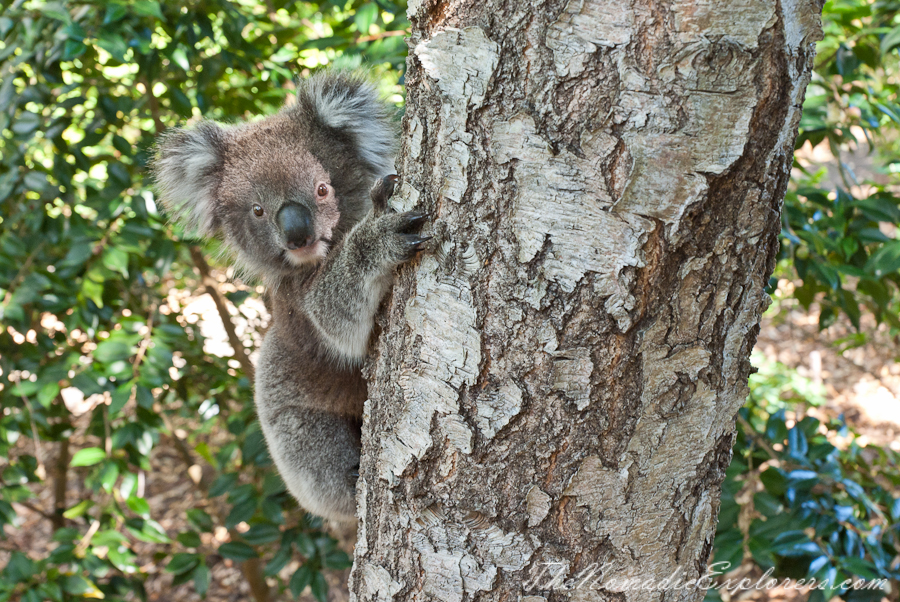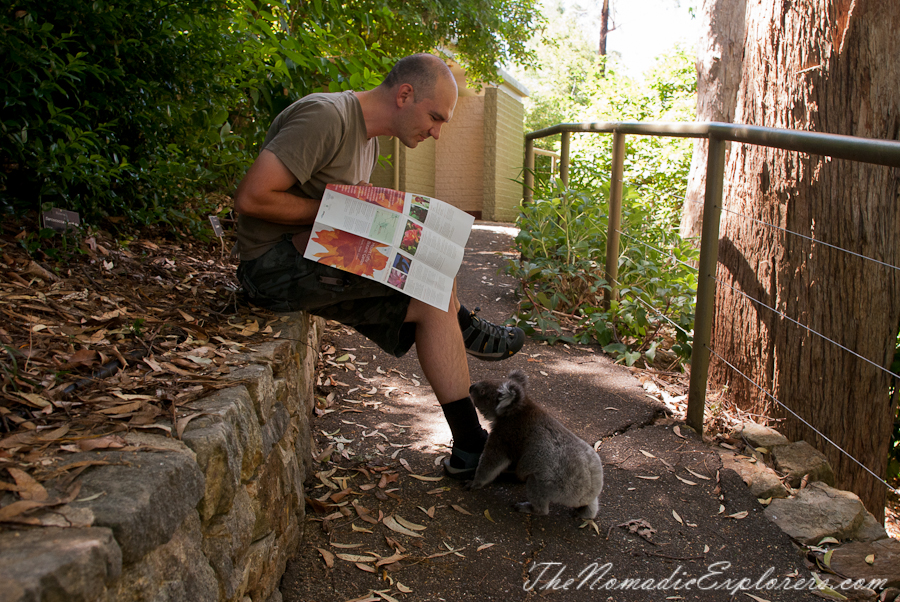 As there are no cafe or dining facilities in the Mt Lofty Botanical Gardens, don't forget to pack a picnic basket, then come up here and enjoy the nature.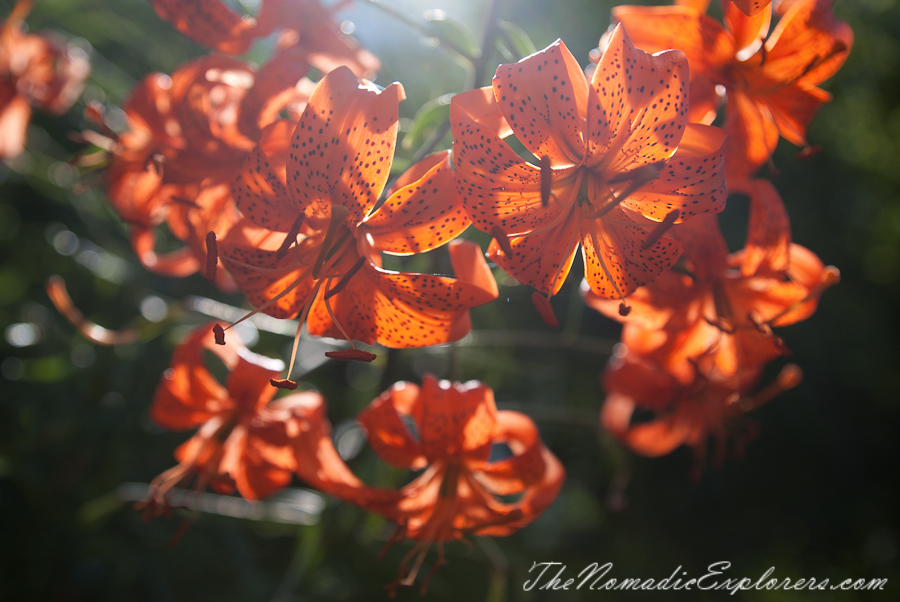 Mount Lofty Botanic Garden is closed on days when the fire danger rating is severe, extreme or catastrophic. Please check the ratings prior to visiting during the fire season. Note that there are two entrances: 1) Summit Road, Crafers (Upper Entrance) or 2) Lampert Road, Piccadilly (Lower Entrance). There are metered parking areas, so have some coins with you.
Entry is free.