We always like to visit the Botanical Gardens wherever we go. Adelaide was no exception. We visited the Botanic Gardens twice while we were in Adelaide in April 2015 and in January 2016. Each season offers a new perspective in the Gardens: beautiful roses in autumnt, gorgeous lotuses in summer, purple Chinese Wisteria in spring - and just about any other splash of colour you can imagine, you can easily lose yourself in the overall splendour.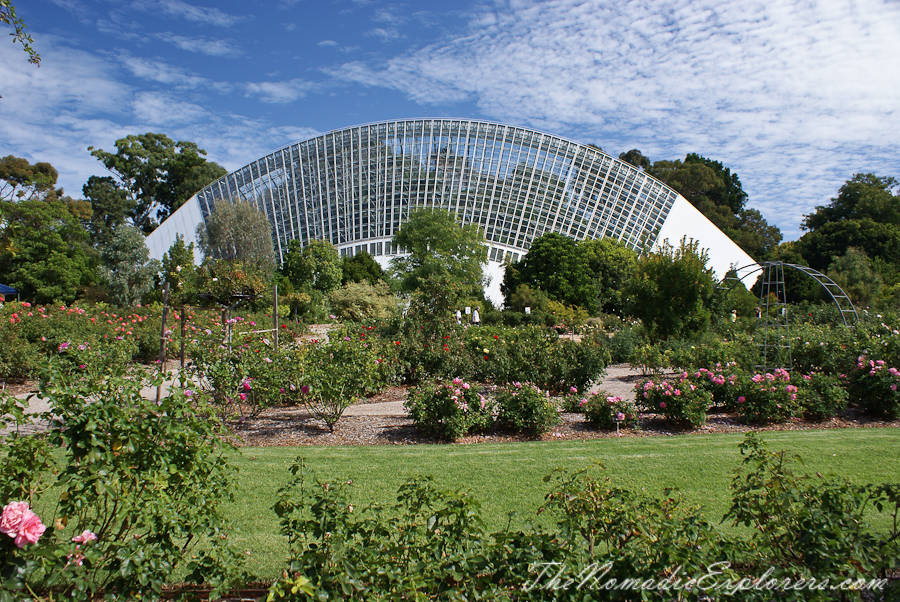 From Wikipedia:
Adelaide Botanic Garden (opened to the public on 4 October 1857) is a 51 hectare public garden at the north-east corner of the Adelaide city centre, in the Adelaide Park Lands. It encompasses a fenced garden on North Terrace (between the Royal Adelaide Hospital and the National Wine Centre) and behind it the Botanic Park (adjacent to the Adelaide Zoo). Adelaide Botanic Garden, together with Wittunga and Mt Lofty Botanic Gardens, comprise the Botanic Gardens of South Australia.
The Garden located near the the Adelaide Zoo. As we parked near the Zoo's entry, we crossed the Botanic Park (a huge area ideal for a picnic) and entered the Garden.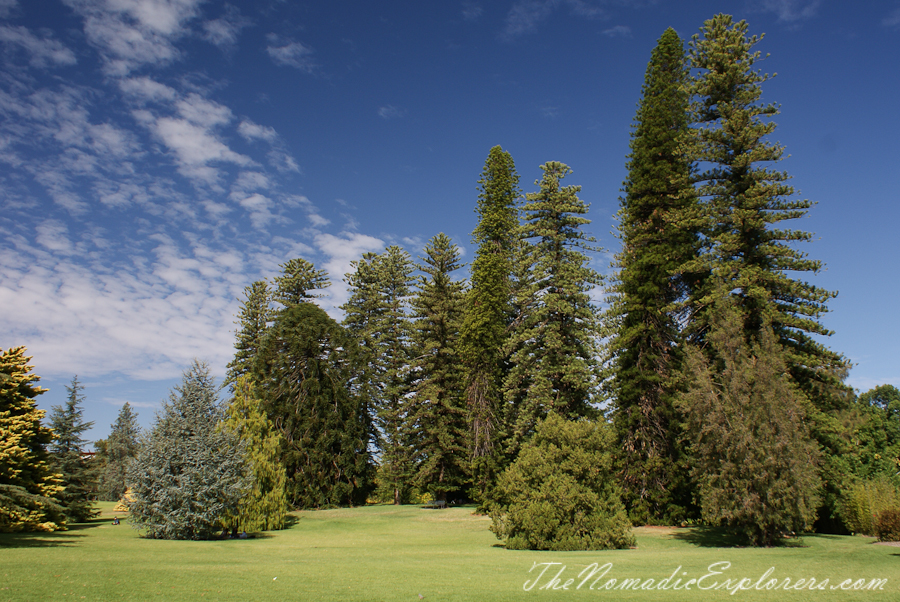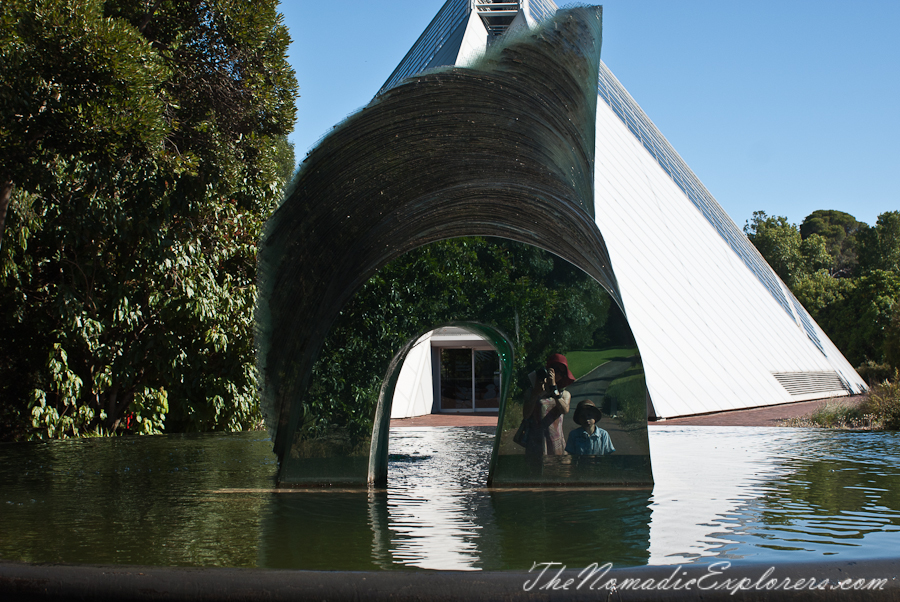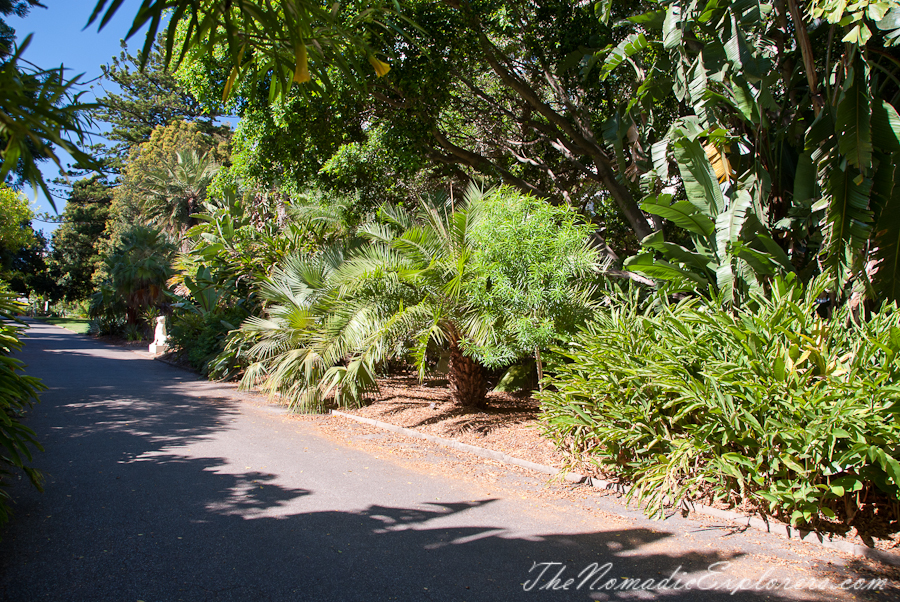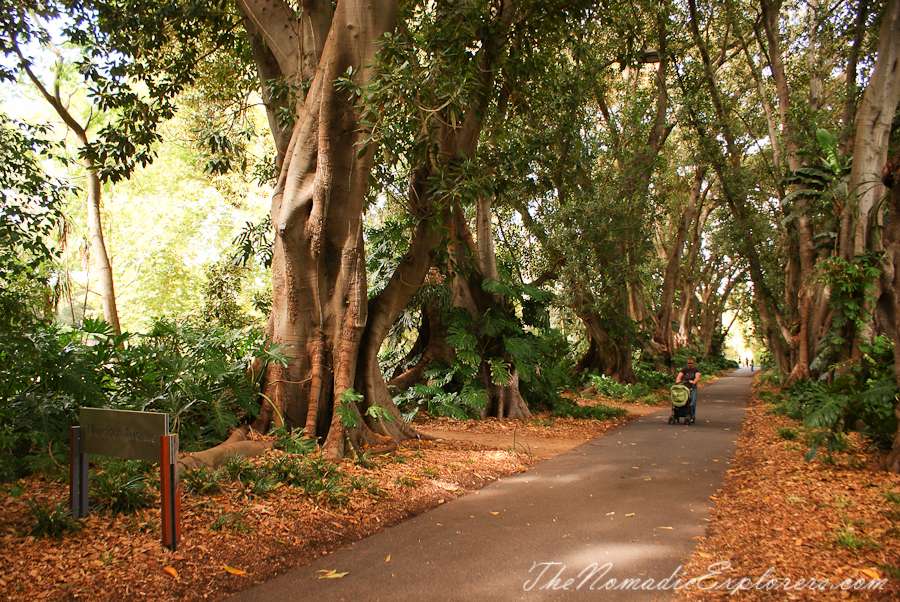 It has something for everyone, including great picnic spots, undercover pavilions, a well stocked kiosk and cafe and the wonderful Museum of Economic Botany.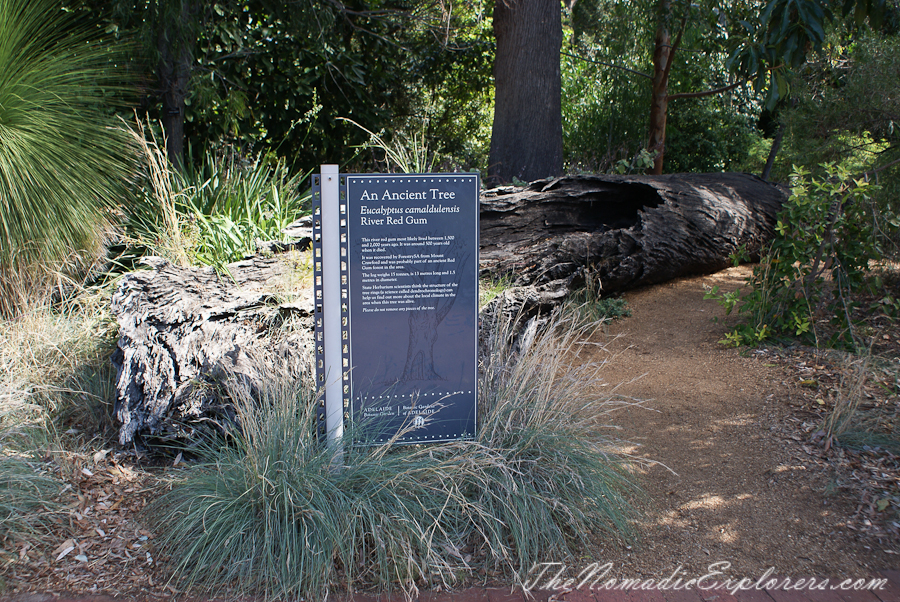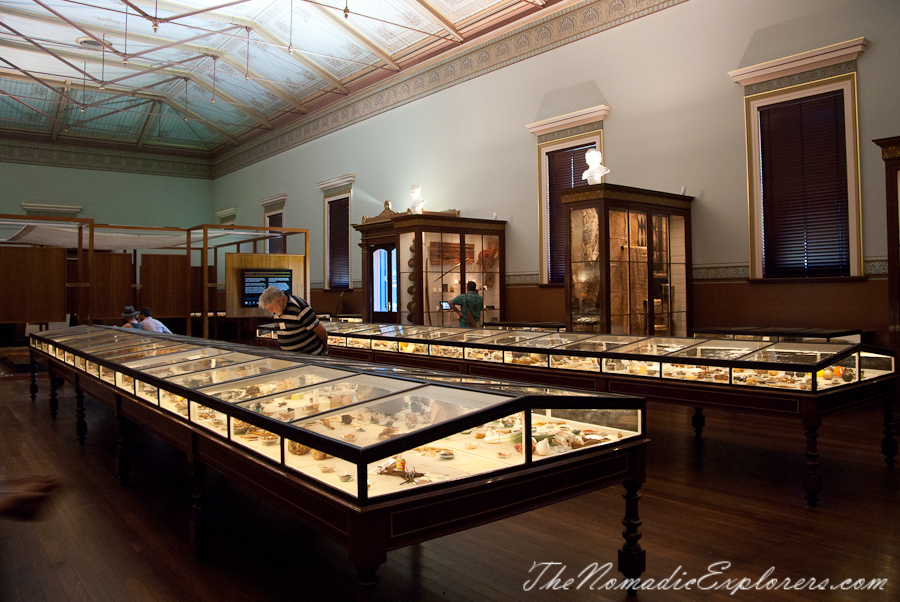 There have been some great upgrades in the garden but the old favorites are the Museum of Economic Botany and the old Palm House plus the Bicentennial Rainforest and the Water Lilly Pavilion.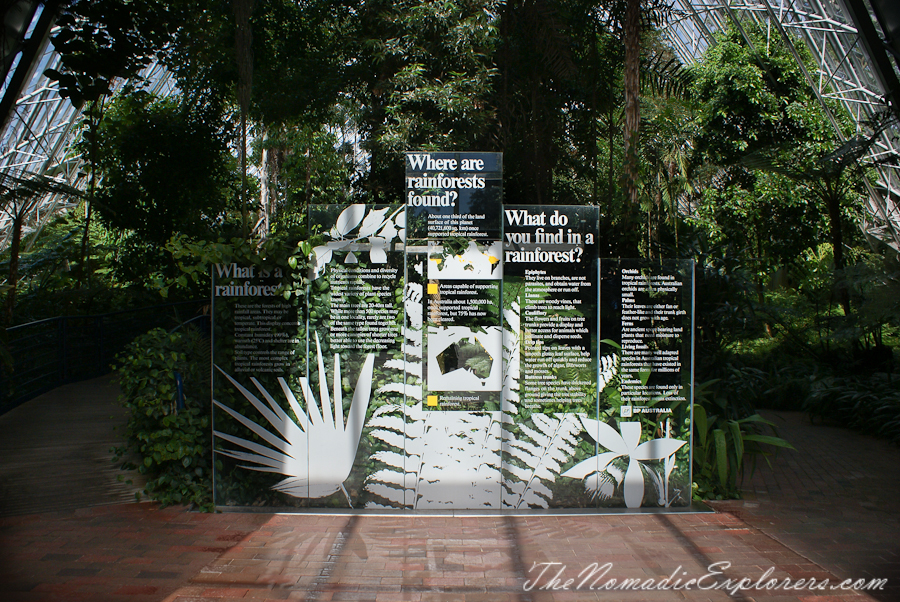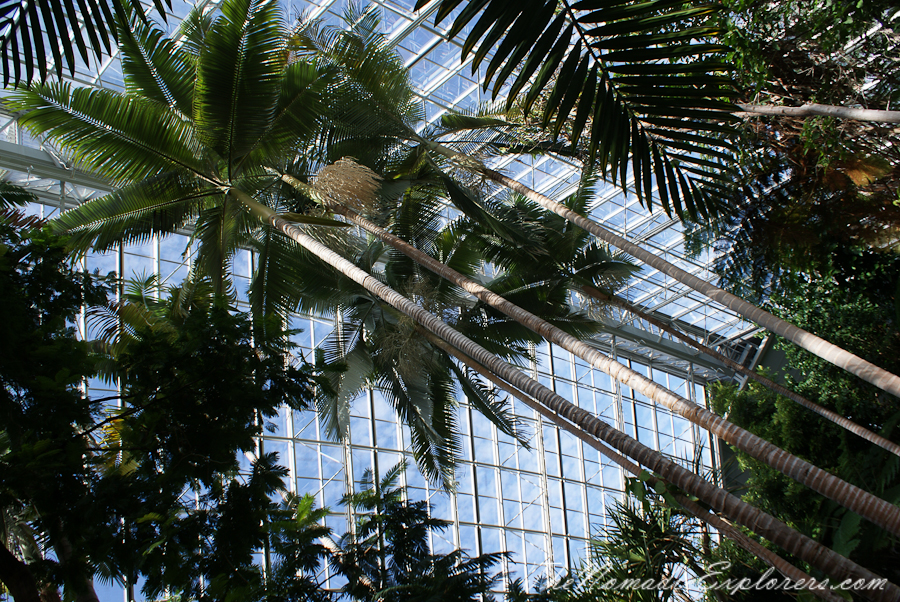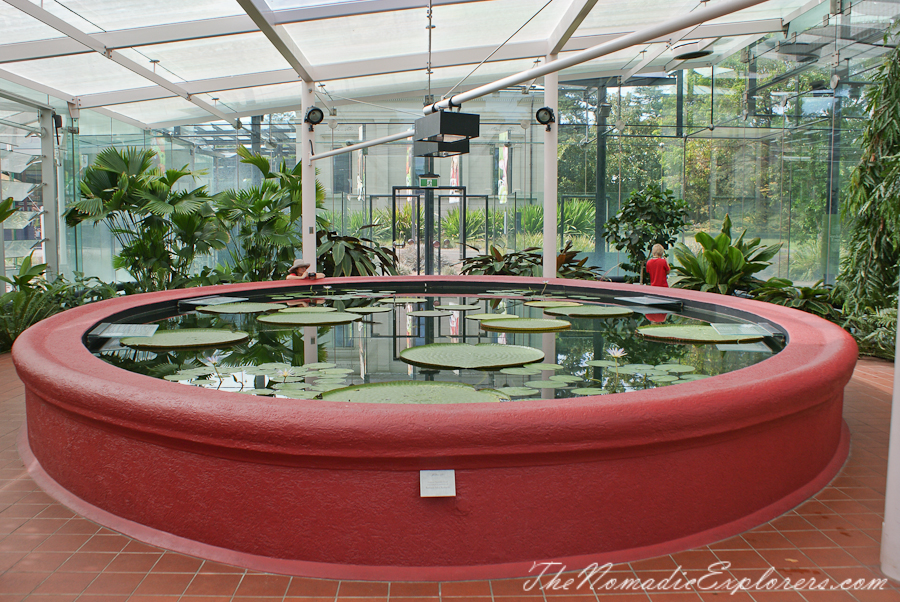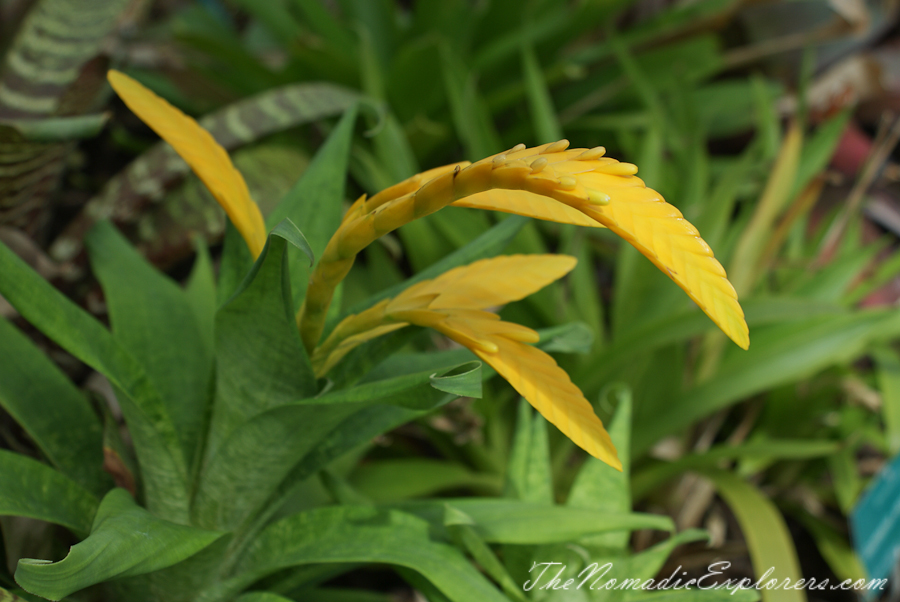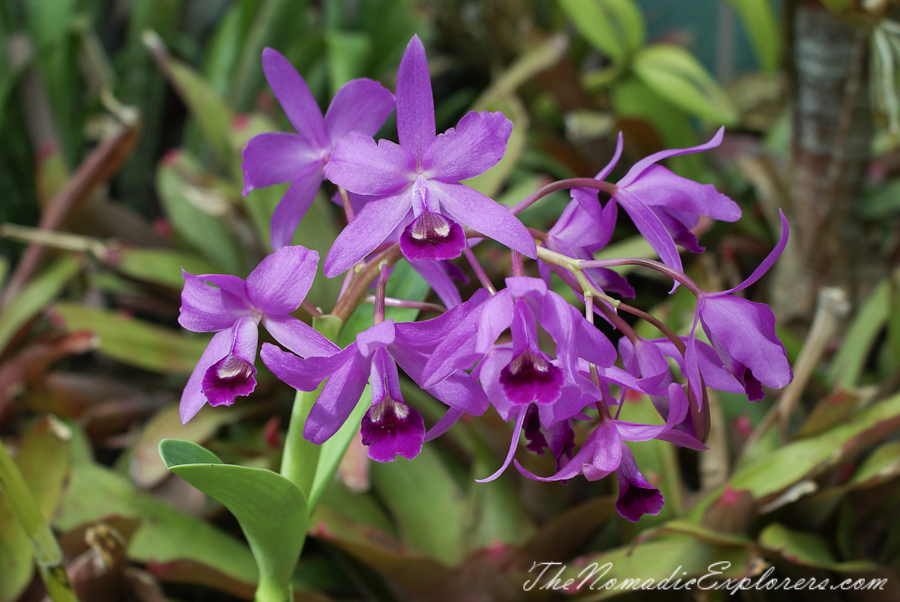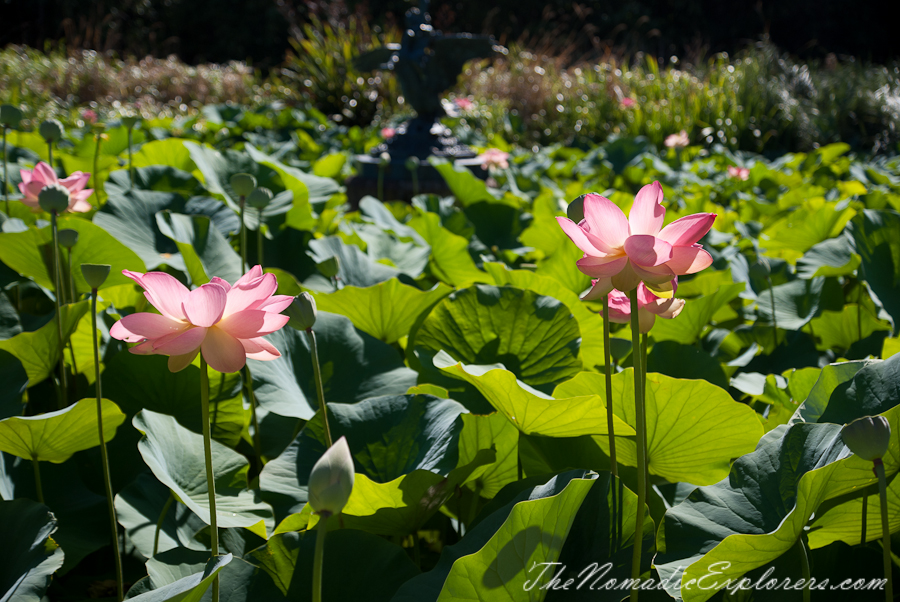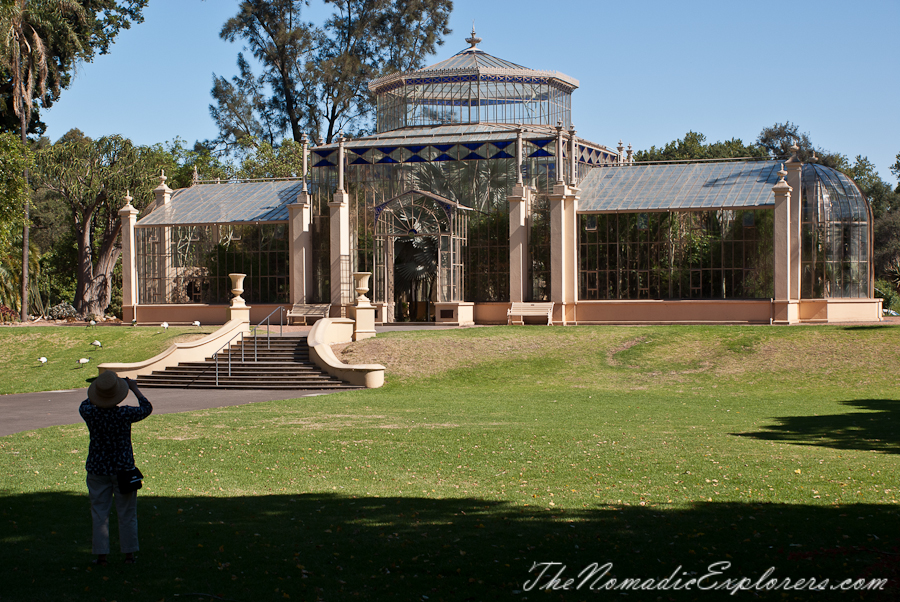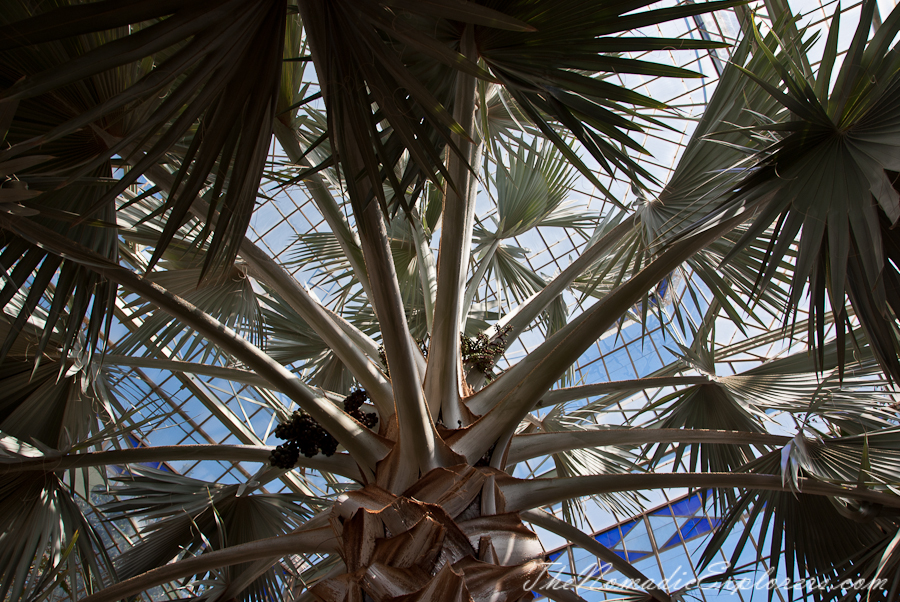 International Rose Garden and National Rose Trial Garden flowers in spring and autumn and displays over 5,000 roses, including areas devoted to Australian-bred roses, single roses, heritage roses and pillar roses.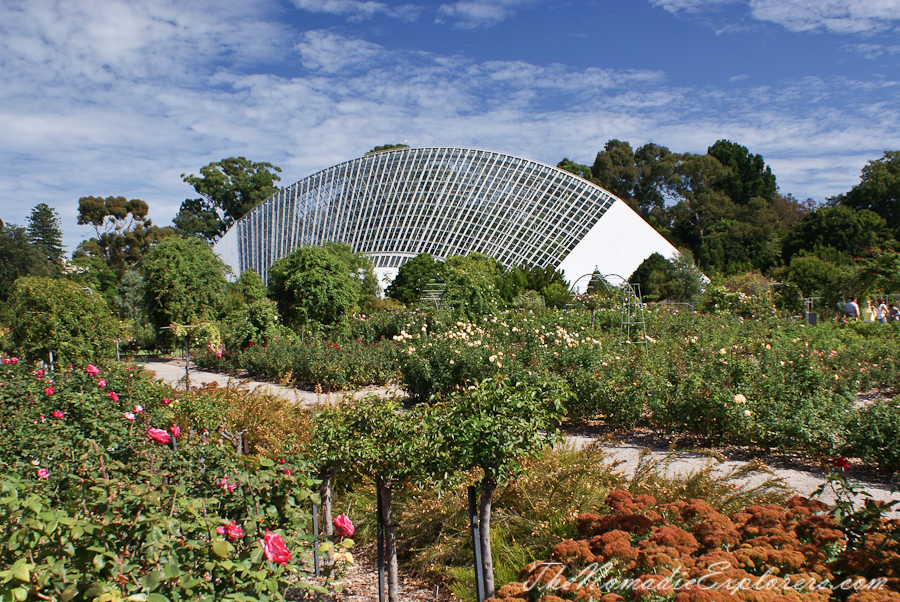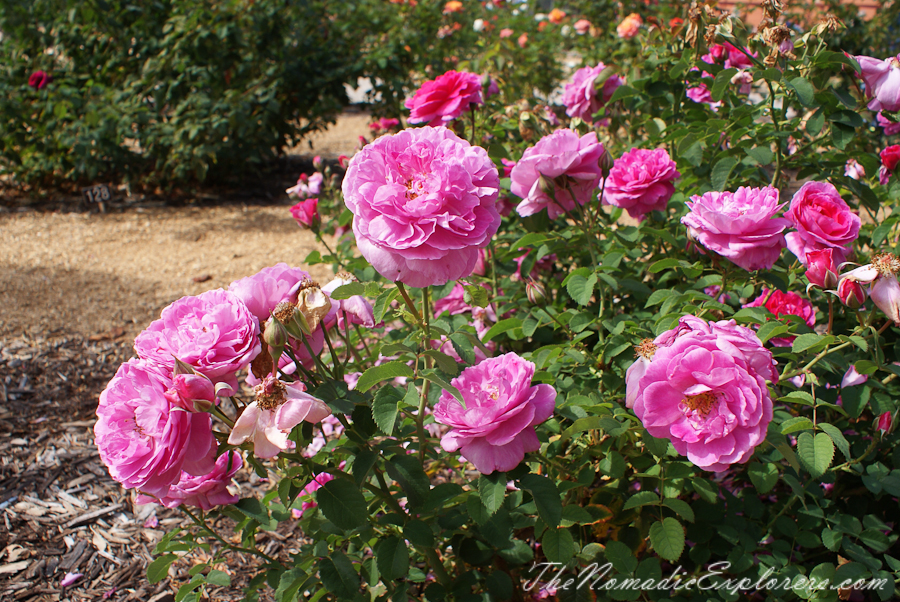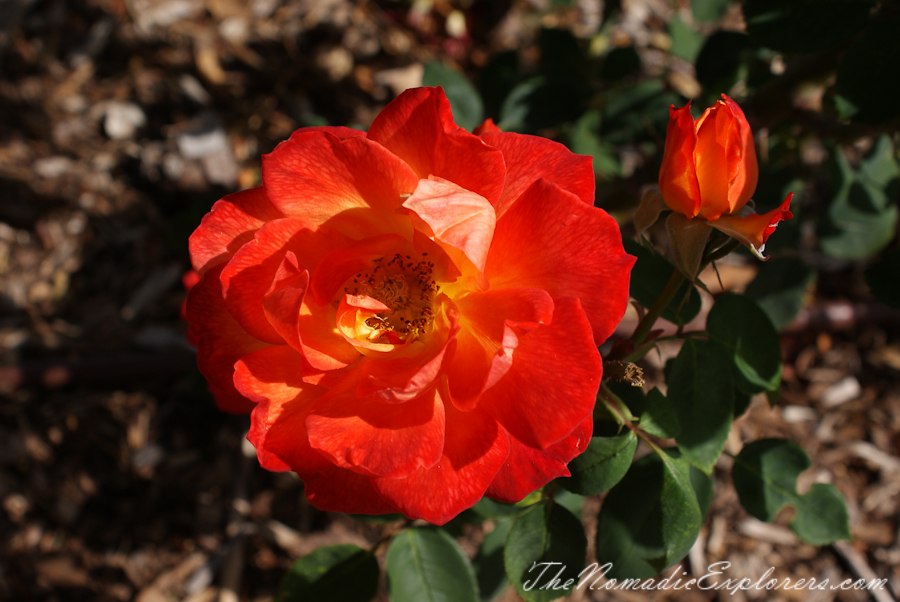 Designed as an educational space for children, the Little Sprouts Kitchen Garden includes garden beds abundant with seasonal fruit, vegetables and herbs; pots and trays; structures for climbing plants; fruit trees; compost; worms; working bench spaces; and enclosed areas for group discussion and storytelling.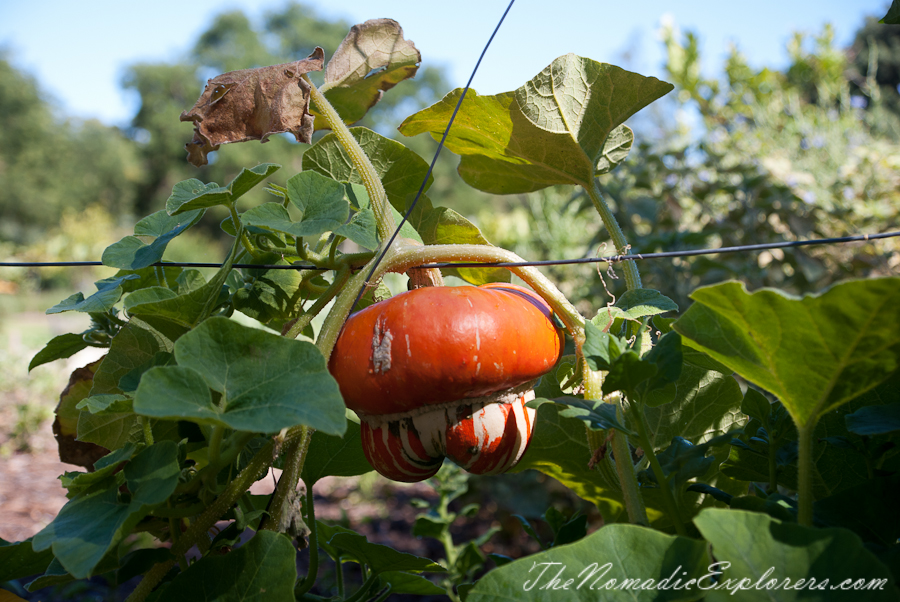 Cactus and Succulent Garden: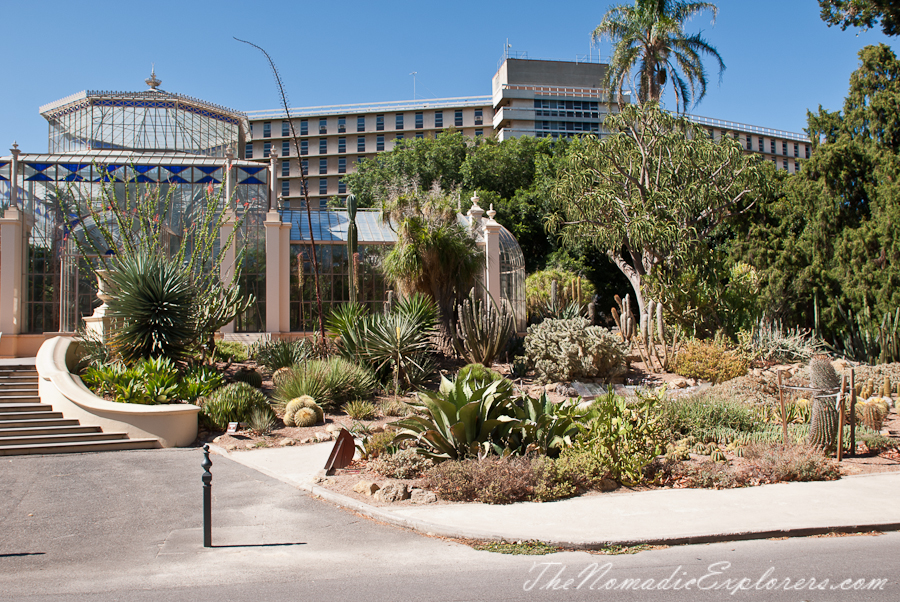 100-year-old Moreton Bay fig trees - just outside the Garden. Magestic trees that look like they might house a fairy or two!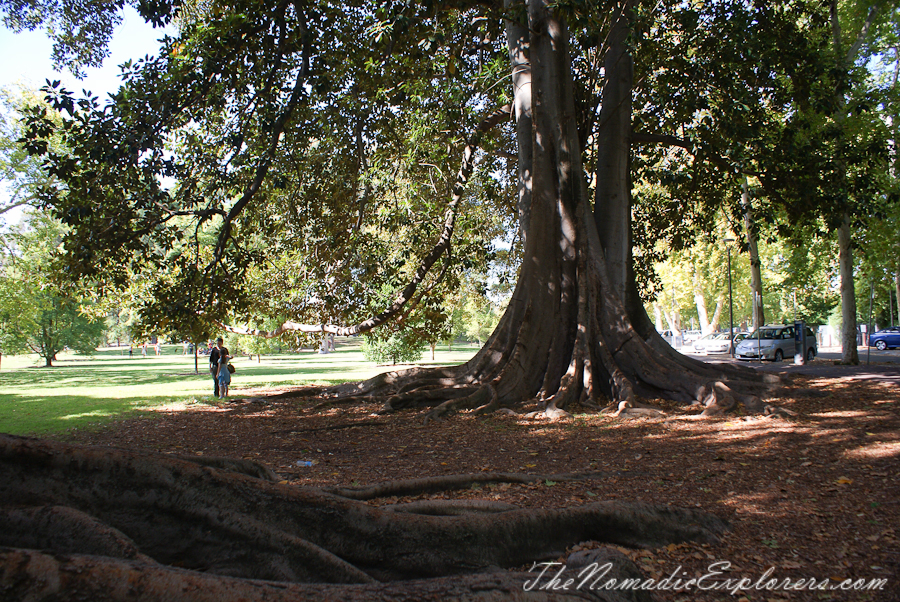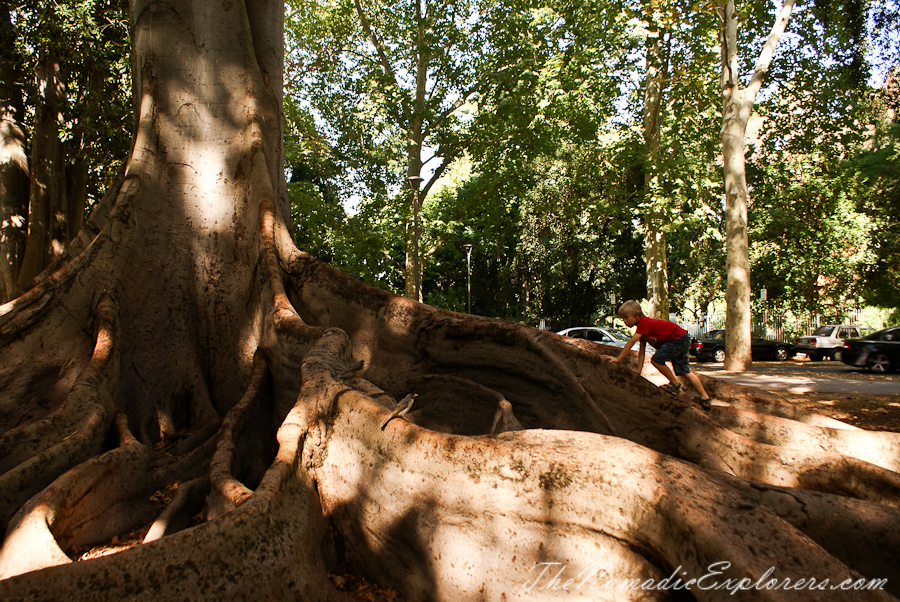 On weekends the Botanic Gardens open at 9 am and close currently at 6 pm, however with daylight saving looming in early October, the gardens will then stay open until 6.30 pm until December and January, when they have even longer span hours, until 7 pm.
The 90 minute tours are free and are run at 10.30 am each day, departing from the Visitor Information Centre in the Schomburgk Pavilion. Free maps are available at all entrances to the gardens which help you navigate your way around the extensive and soul-calming spaces.
If you need more inspiration for your own home gardens, there is a Digger's garden shop on site within the gardens, which sell many species of plants and give advice on what would suit your particular type of garden.