Alowyn Gardens and nursery in the Yarra Valley just outside of Yarra Glen was on the top of my "to visit in spring" list. I have heard many great things about this garden and I happy that we visited this beautiful place in spring whilst the garden is in full bloom.
As Yarra Valley is quite far away from our place (~1.5h drive), we usually prefer to see other places in that area as well. For this weekend trip we've planned to visit not only Alowyn Gardens, but also see 'HopForHope' exhibition at Yarra Valley Chocolaterie & Ice Creamery. Finally we went to Maroondah Reservoir Park to enjoy the rest of the Saturday.
This was our first visit to the Alowyn Gardens, and they were beautiful. Not everything was in bloom, but the way they have planned the outlay of the gardens certainly kept the visit interesting.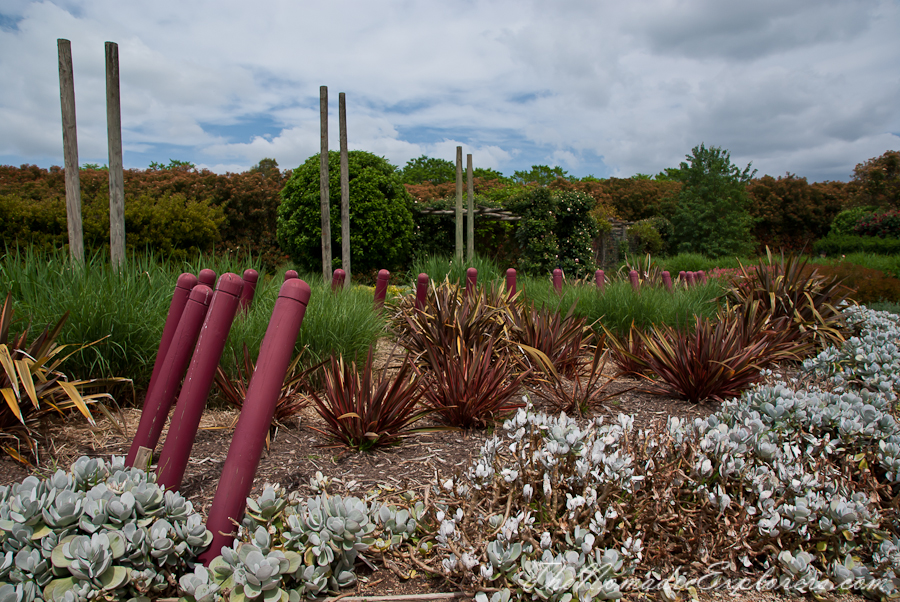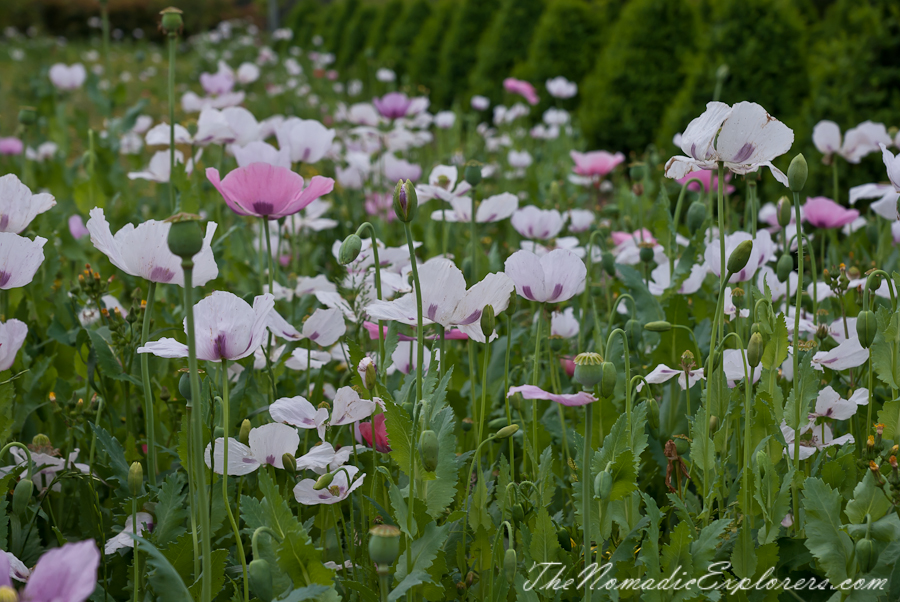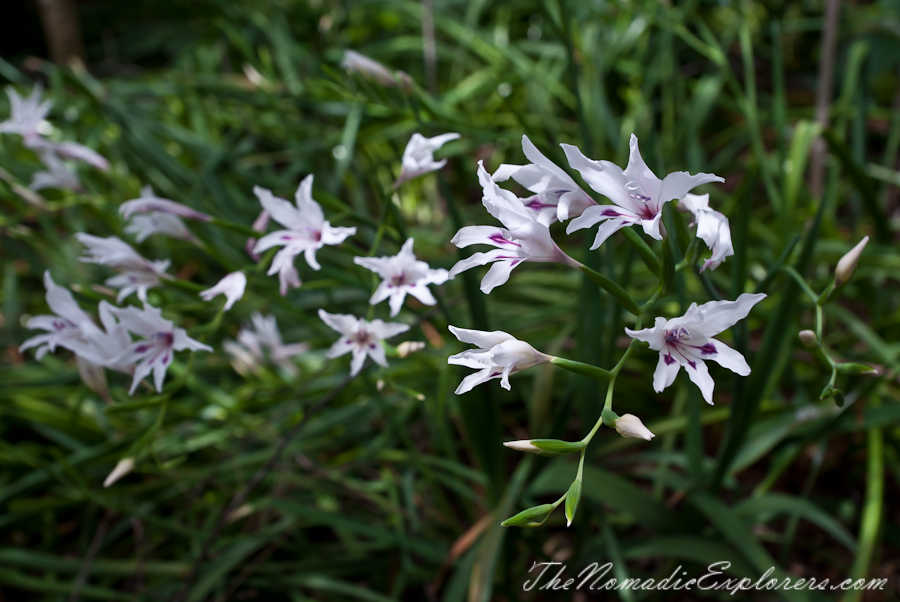 The wisteria arch has already bloomed but looked lovely anyway.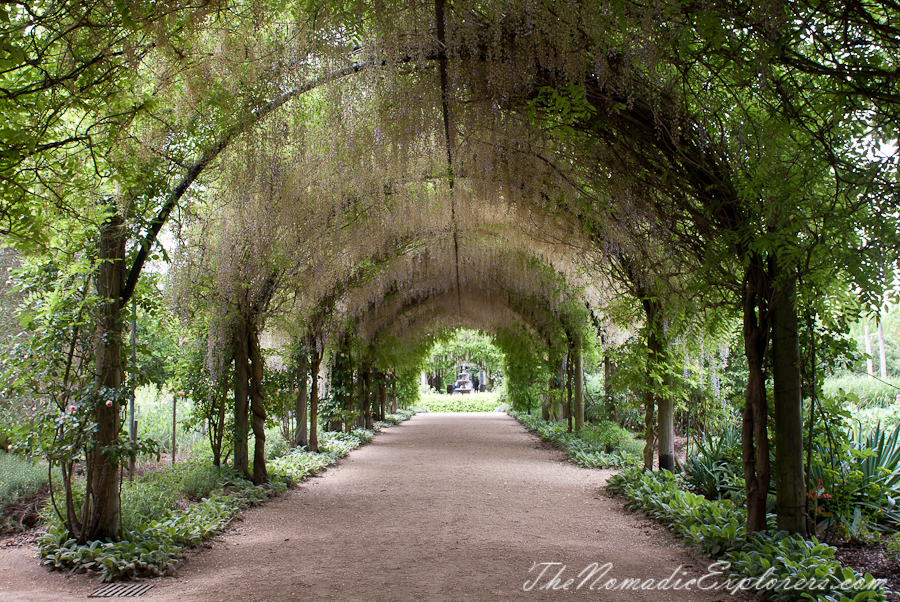 There are also formal gardens, edible gardens, Australian native gardens, birch tree forest a nursery and a little cafe.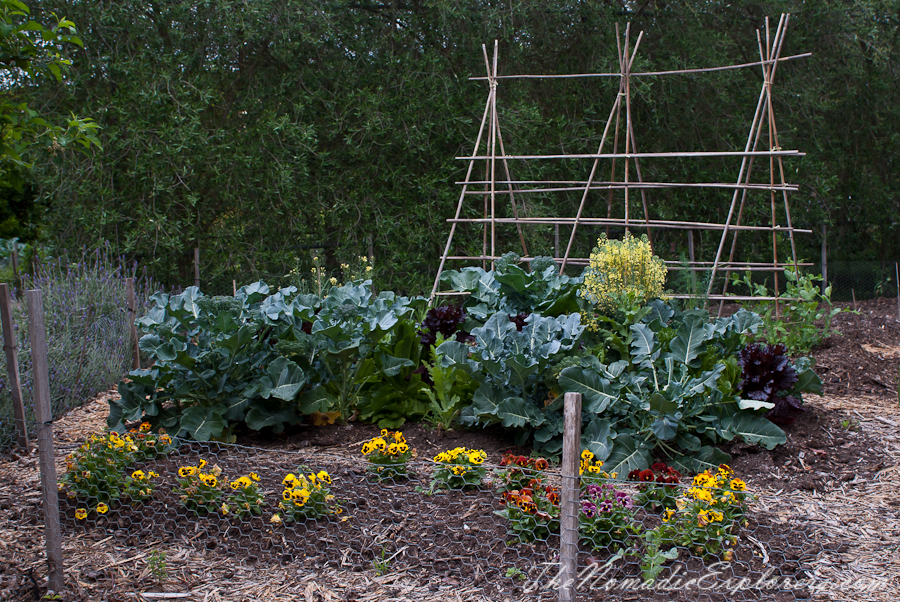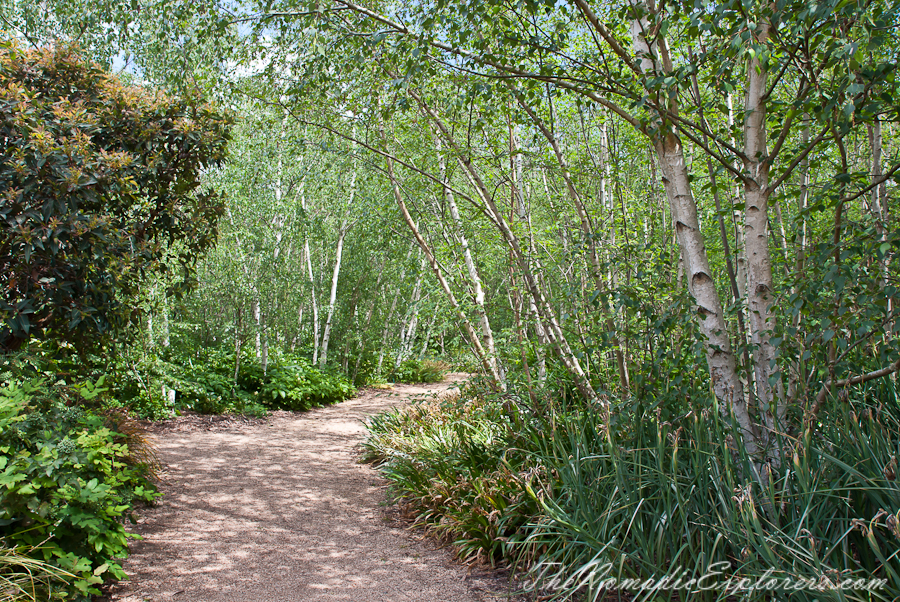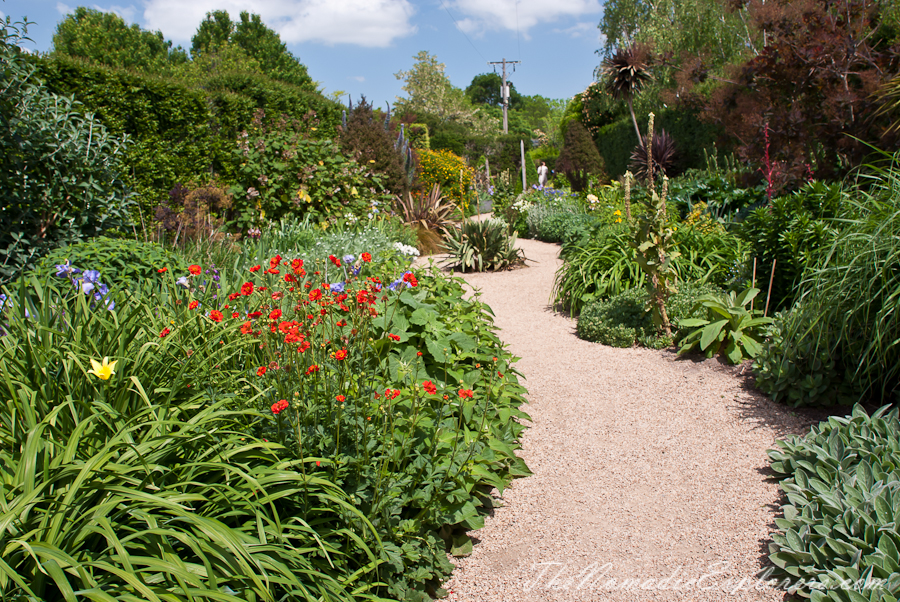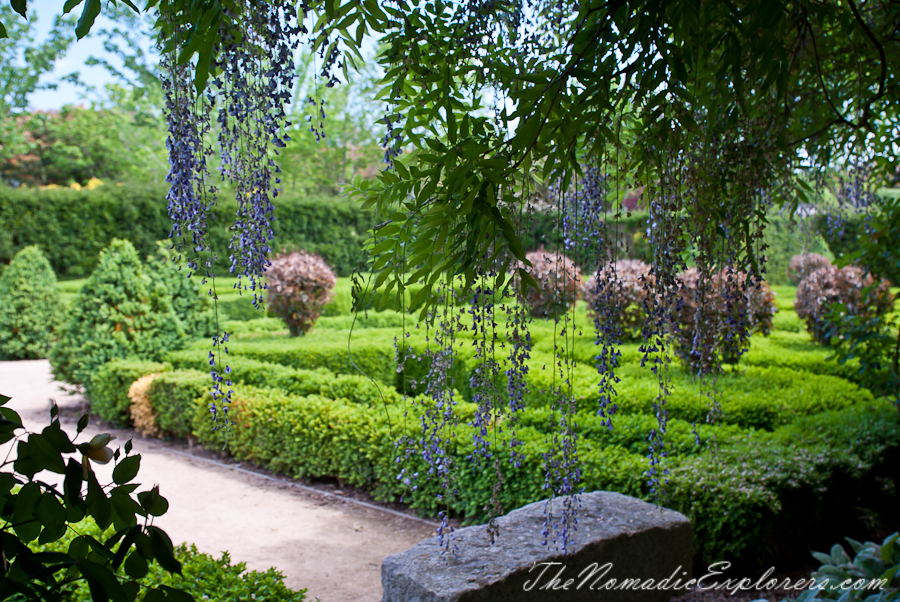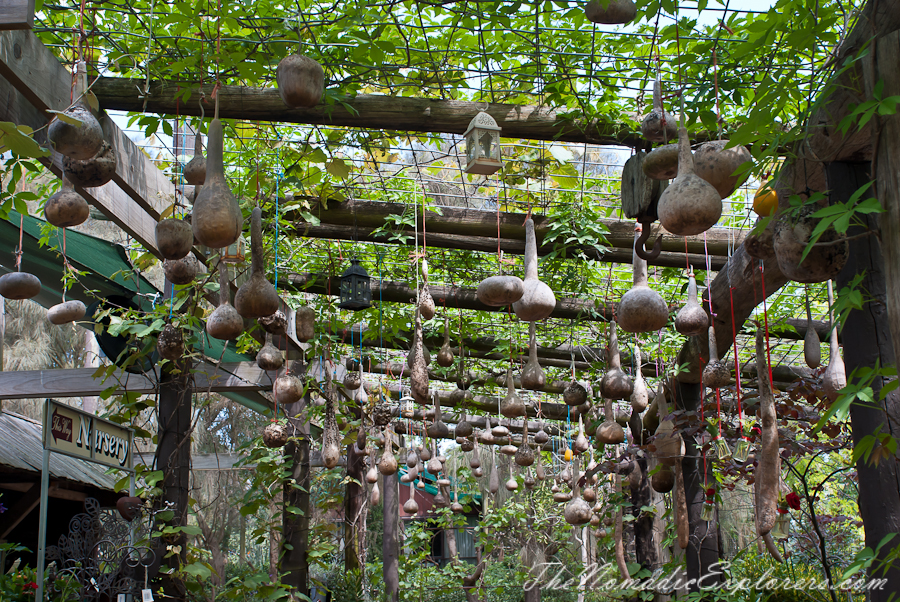 See more photos from Alowyn Gardens on our Facebook page.
FYI there is a $10/adult entry fee and children go in for free. We were happy to contribute to the maintenance of these gardens.
Yarra Valley Chocolaterie is just next door to Alowyn Gardens. Anyone with a sweet tooth will agree that a perfect escape isn't complete without indulging in some naughty treats. The Chocolaterie & Ice Creamery has over 150 different chocolate varieties available for temptation – so you can forget about that diet right now. They are so passionate about the quality of their chocolates that they fly in Belgian and French chocolatiers to handcraft everything in store. My favourite thing about this place (apart from the ice-cream and chocolate of course) is the huge glass window where you can watch the chocolatiers working their magic, making everything from scratch right in front of you.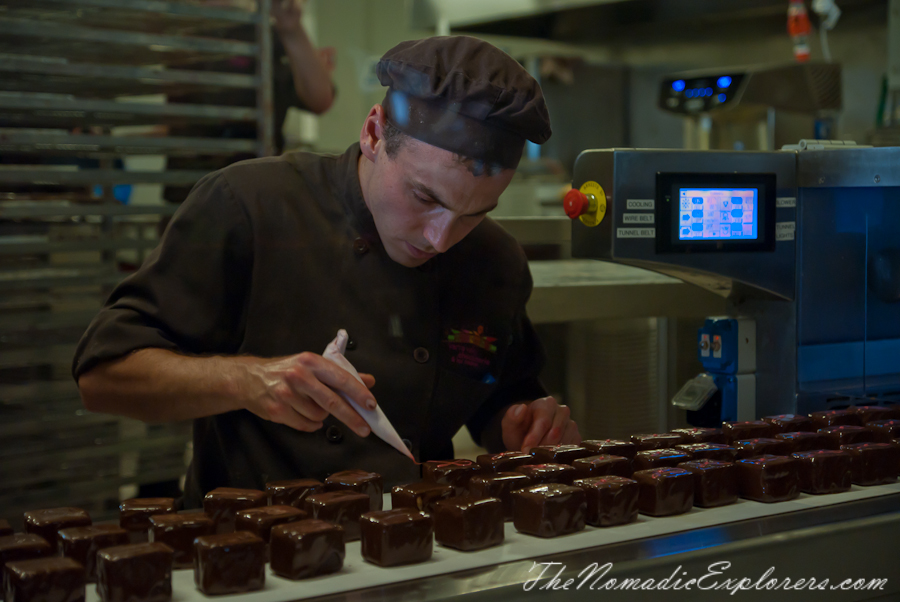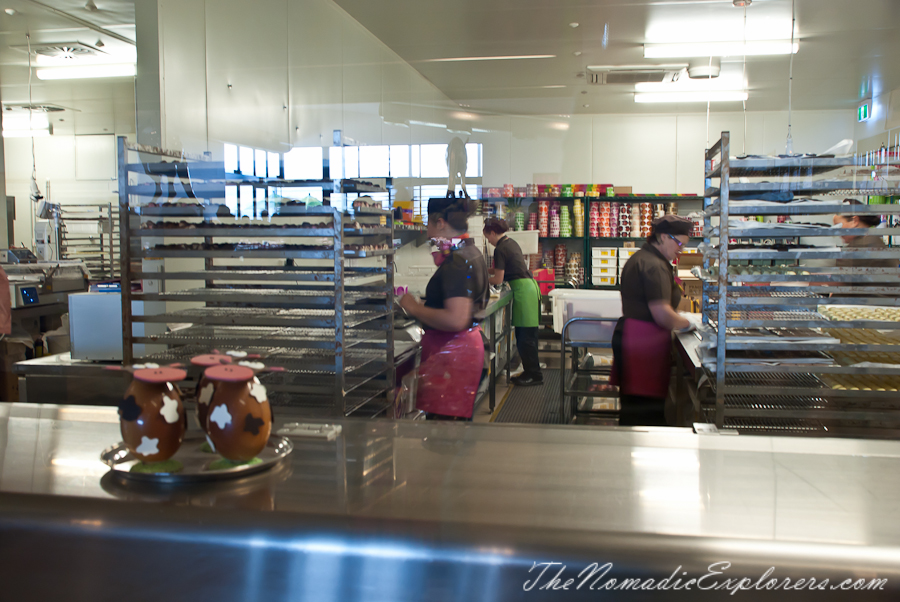 From 1st of September to 1st of November 2015 there is a fantastic exhibition named 'Hop for Hope'. It is a collaborative art exhibition raising funds to keep children safe from violence and bullying. Nestled amongst the picturesque views of the Yarra Valley, the 'Hop for Hope' exhibition will showcase 40 larger than life-size kangaroos decorated and designed by iconic Australian artists and identities.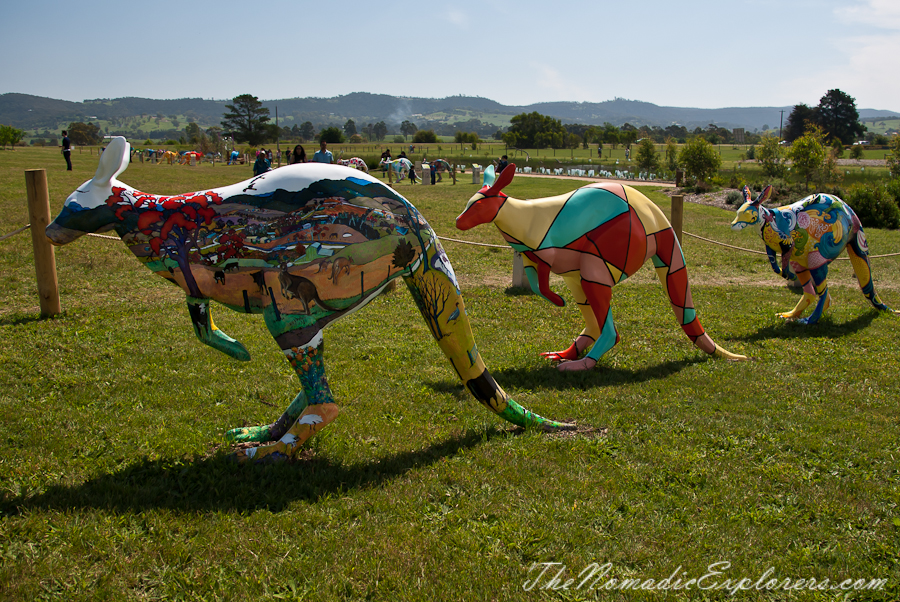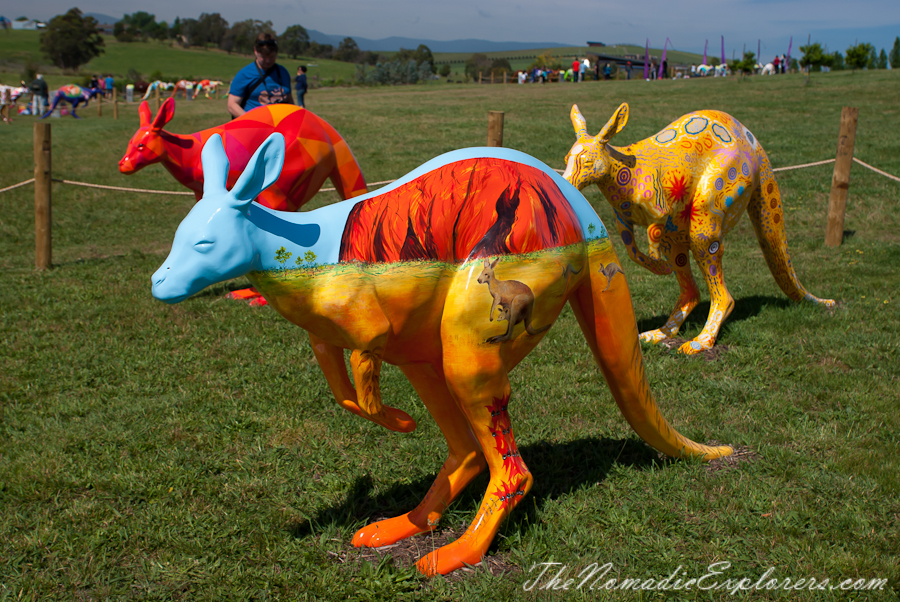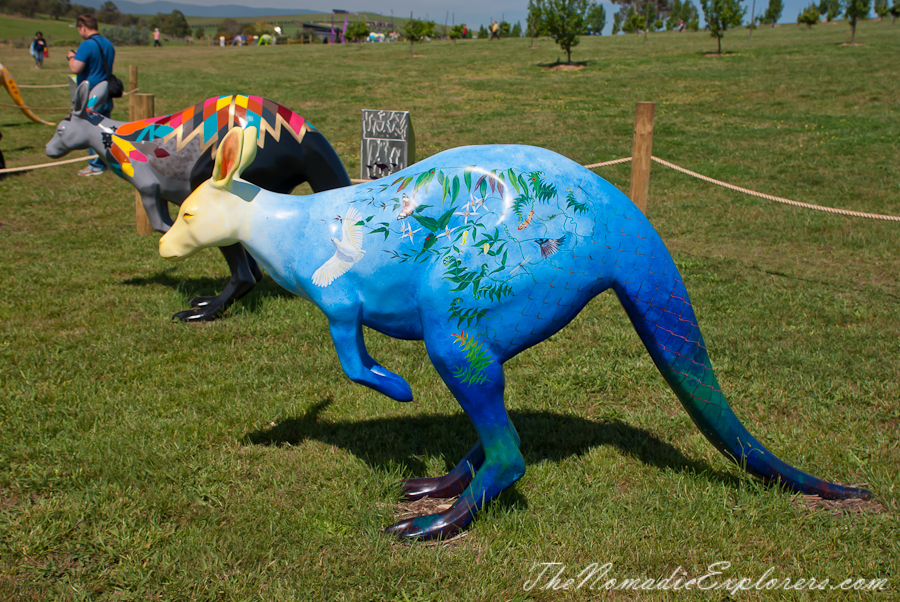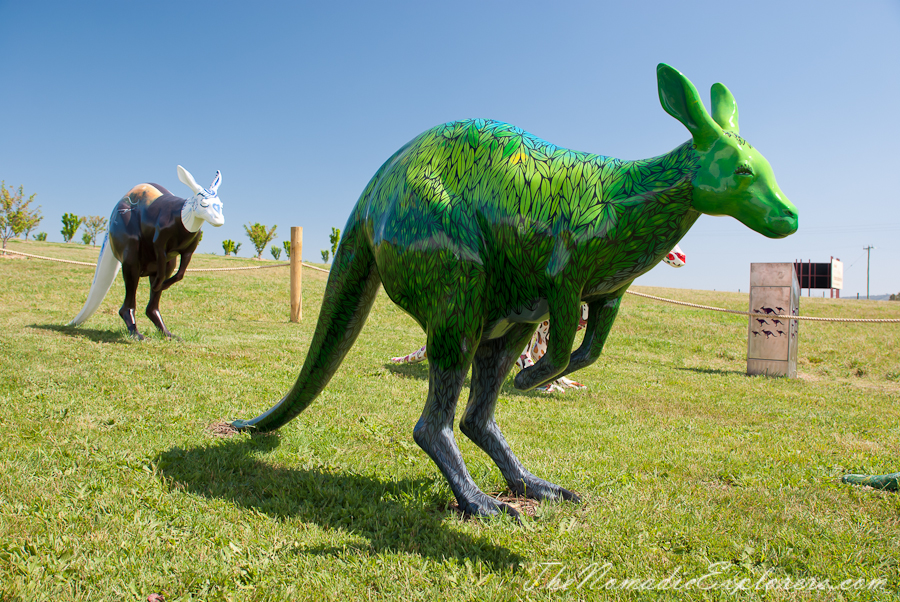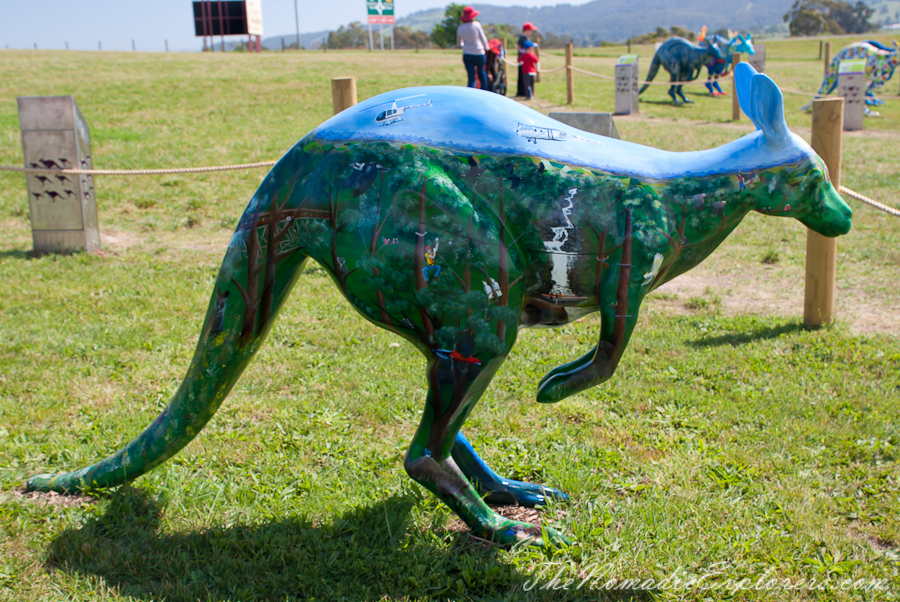 Full of ice-cream energy we went to the Maroondah Reservoir Park. Located not far away from Healesville Sanctuary, it is one of our favourite places with amazing views to the dam.
Healesville Sanctuary: Explore a bushland haven for Australian wildlife
Dam and parrots - Maroondah Reservoir Park
This time we were lucky as we saw a waterfall! Usually there the water lever is lower, so you could not see it.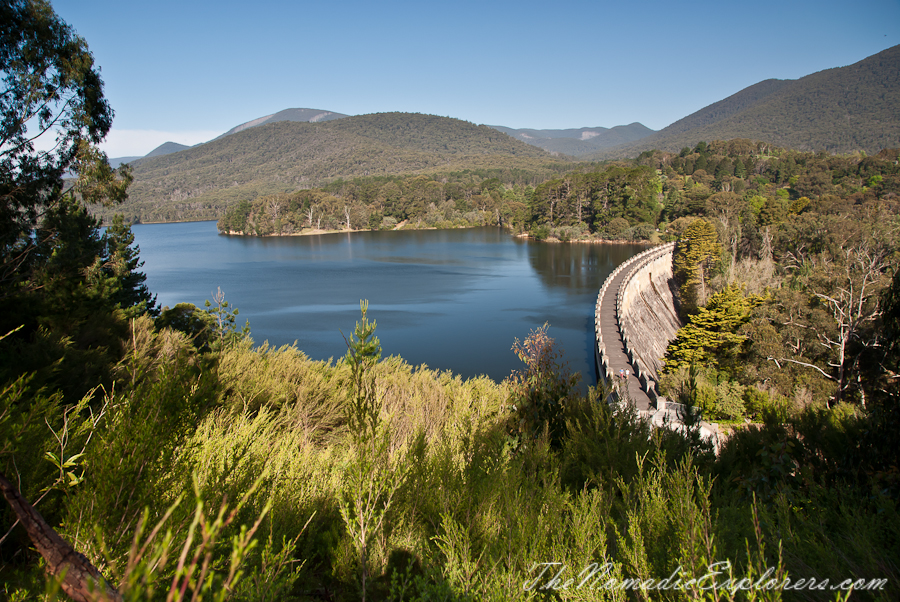 Our way from the lookout back to the carpark went the forest (800m easy walk downhill) and was a nice ending of a perfect family getaway.