Healesville Sanctuary, or the Sir Colin MacKenzie Fauna Park, is a zoo specializing in native Australian animals. It is located at Healesville in rural Victoria, Australia, and has a history of breeding Australian native animals. The zoo is set in a natural bushland environment where paths wind through different habitat areas showcasing wallabies, wombats, dingoes, kangaroos, and over 200 native bird varieties.
We've been visiting Healesville Sanctuary at least twice a year since we moved to Melbourne, and you what? We still love it.
On display at the sanctuary are hundreds of animals in two main circuit walks. It does seem small to begin with and not many animals, however, once you start exploring you will discover so many interesting things that it will take half the day to complete.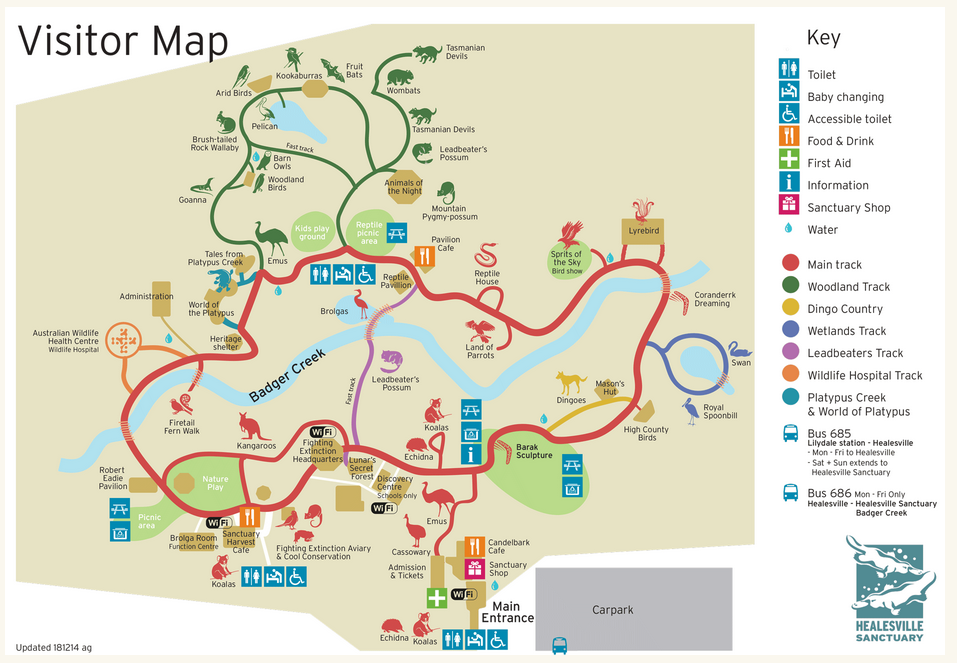 From the most notable Australian icon animals such as the Koalas, Kangaroos, Echidnas, Tasmanian Devil, Emus, Platypus, Dingos through to the lesser known baby lizards, finches, frogs, snakes, pythons, and the list goes on and on.
Koala:
Red Kangaroo: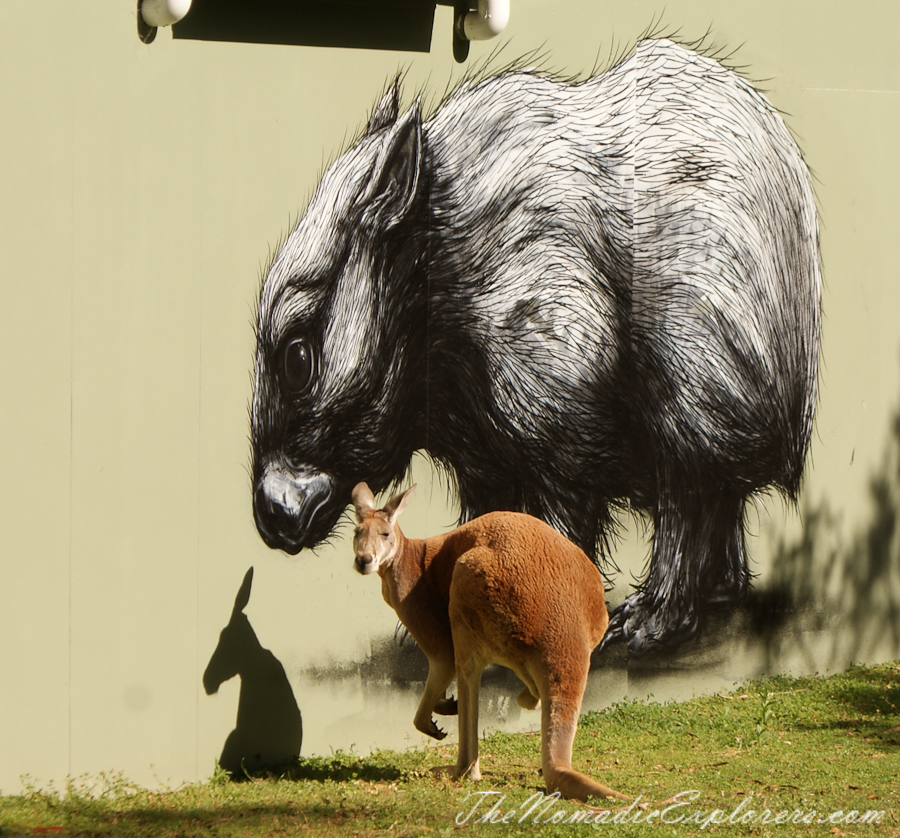 Wallaby: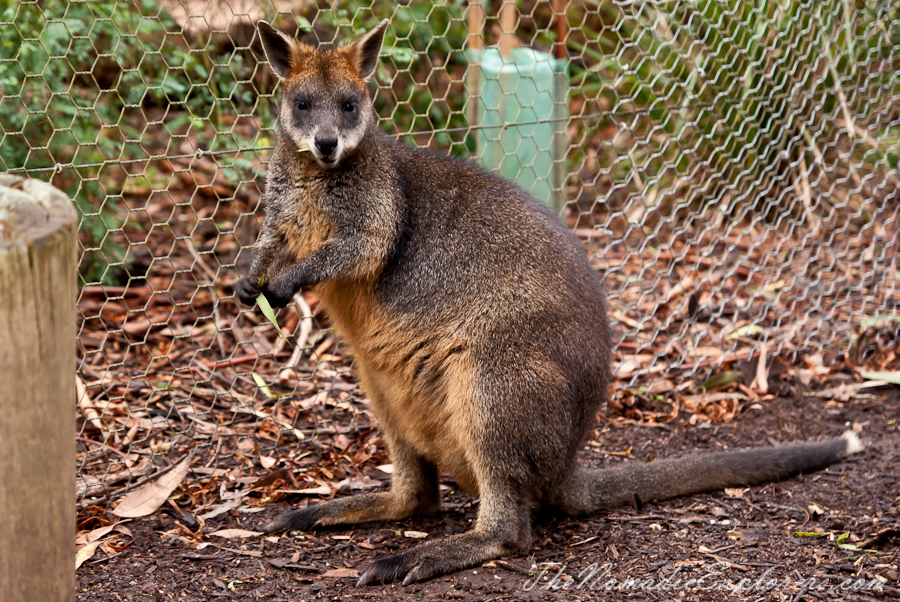 Wombat: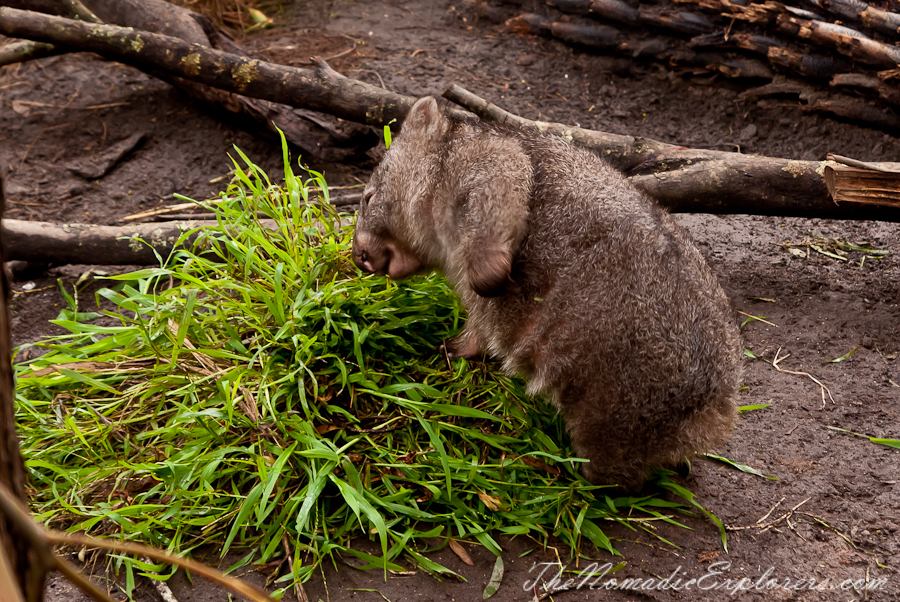 Dingo: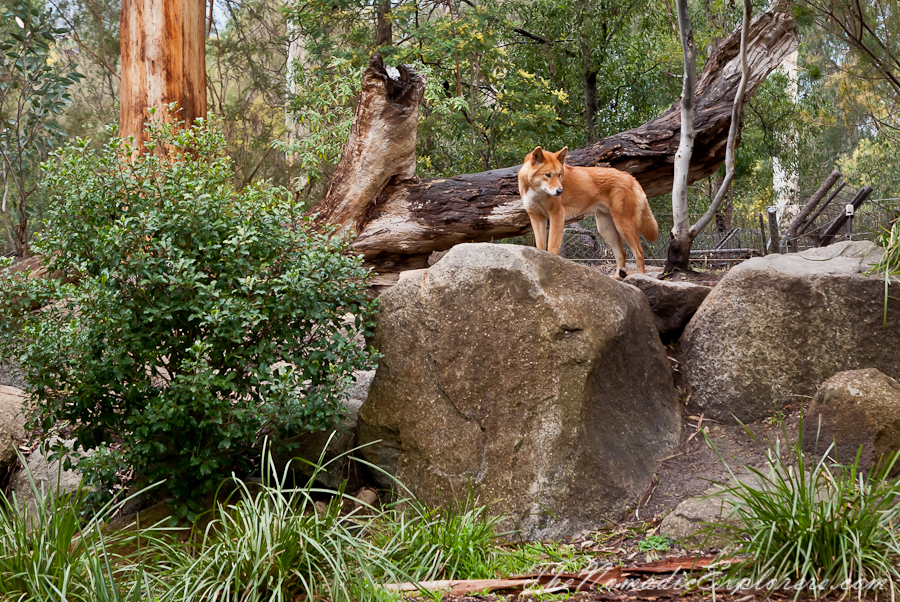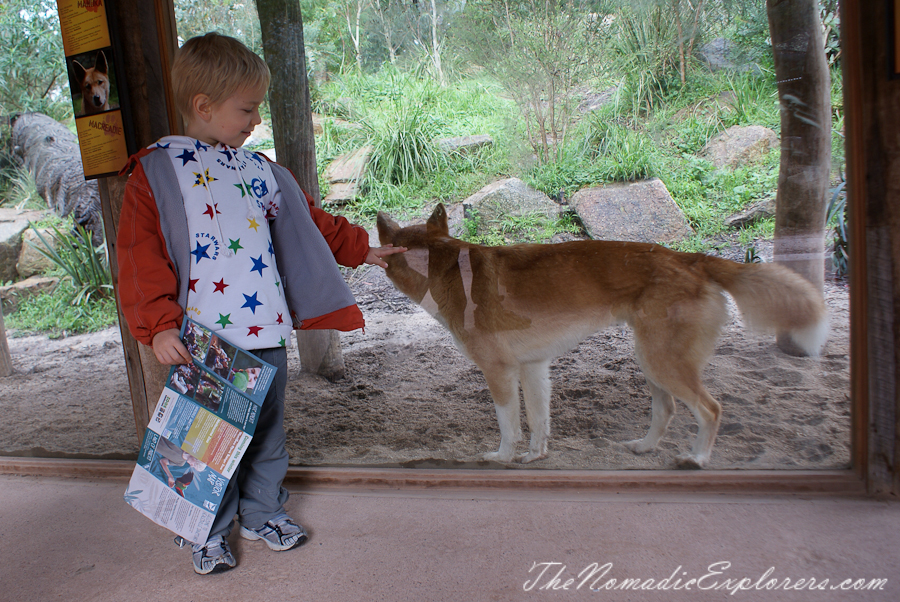 Tasmanian Devil: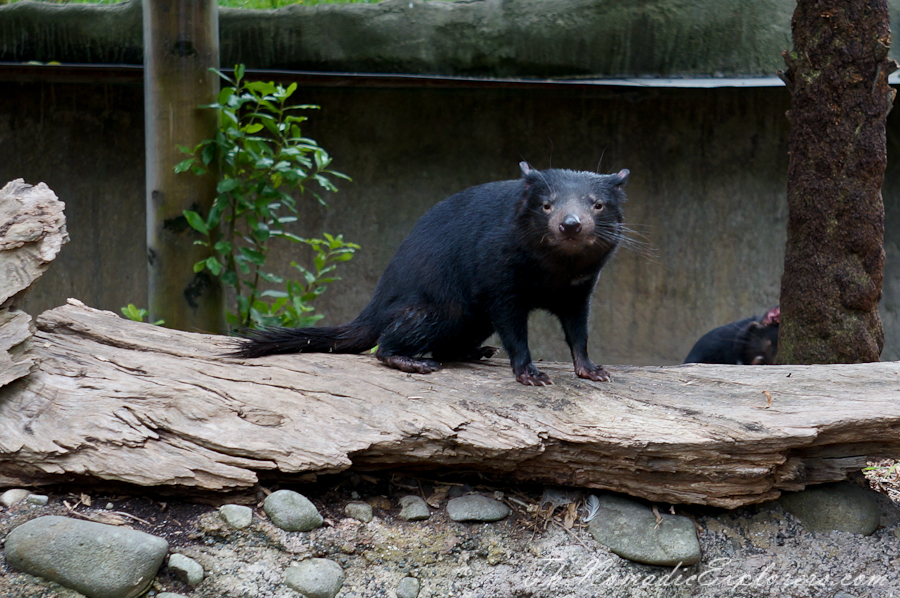 Red Foxes: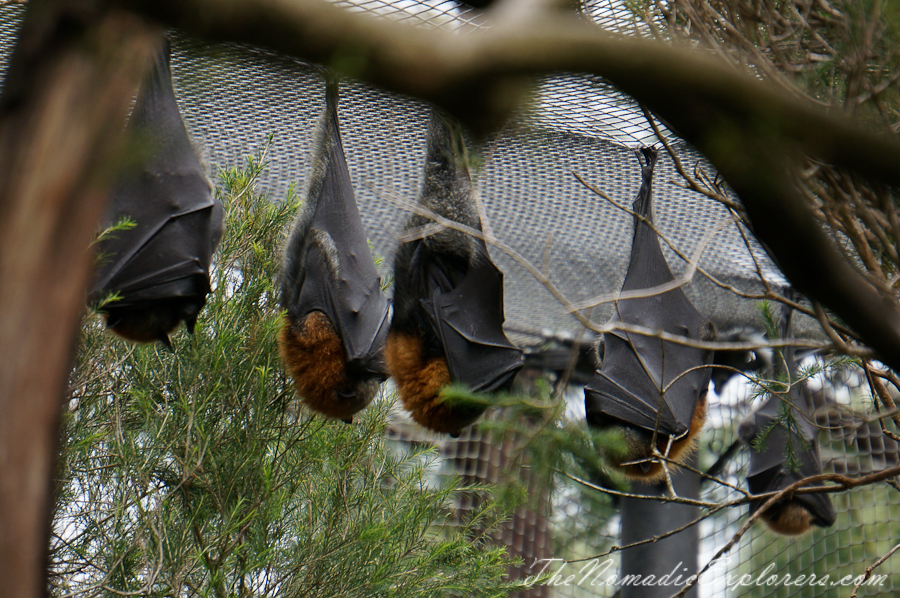 Pelicans: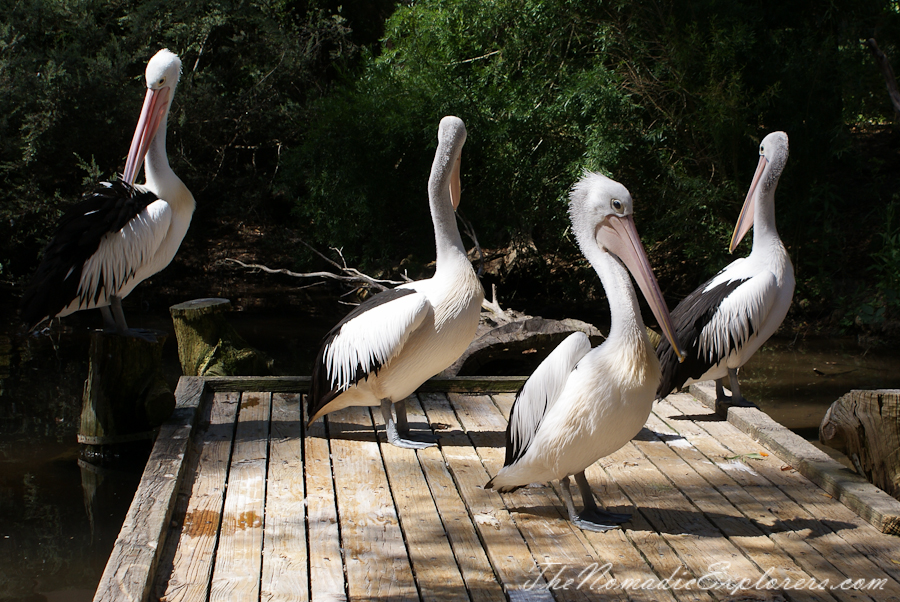 An owl: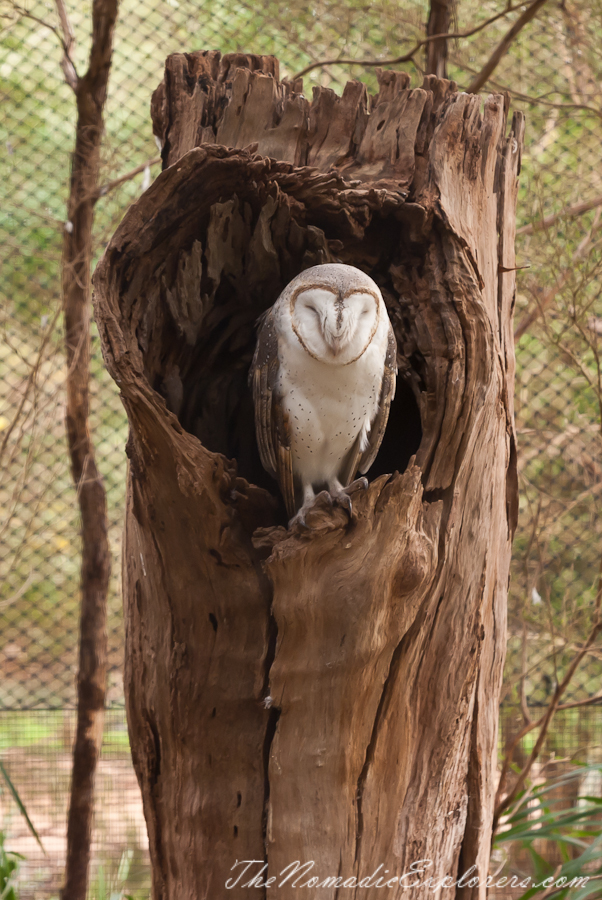 Frogmouth: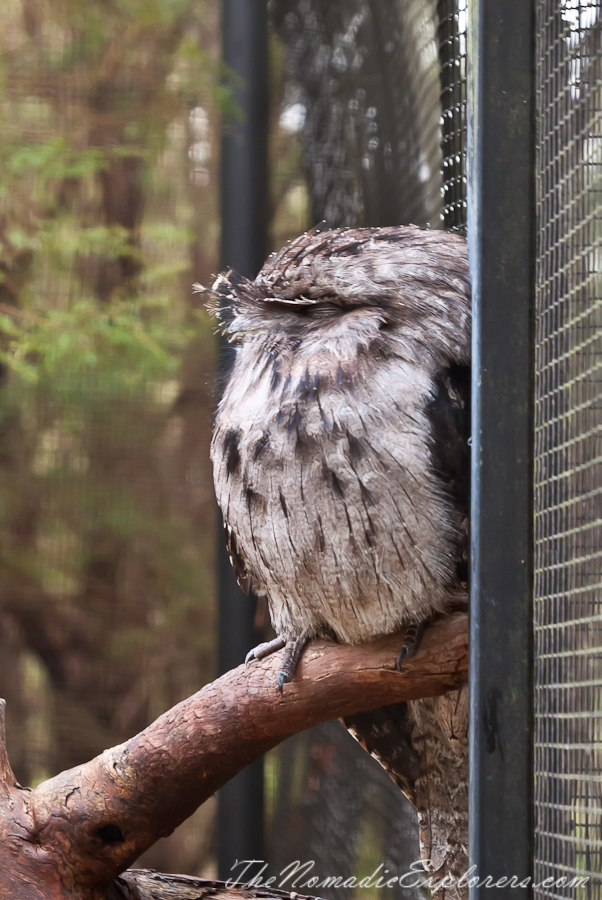 Shhhhh! Curlew is nesting!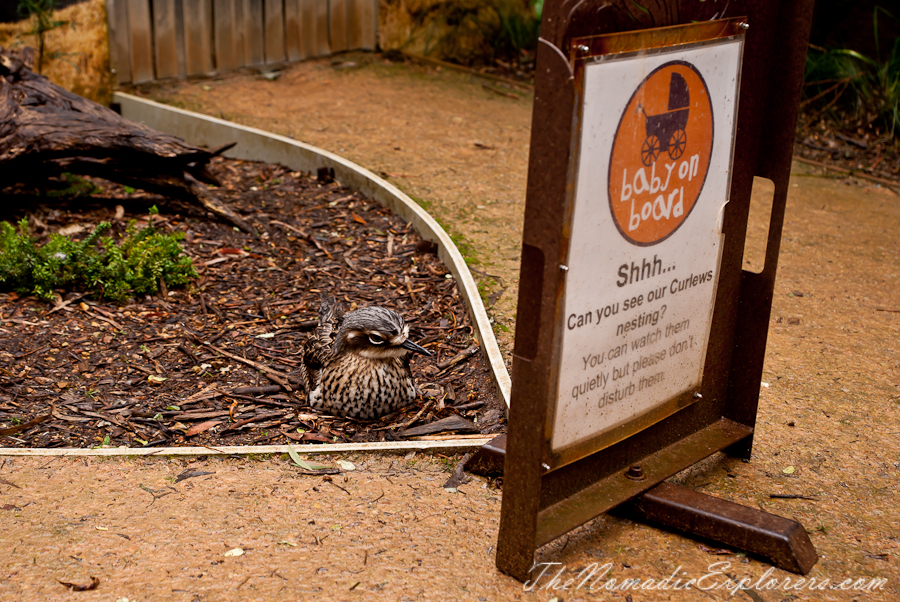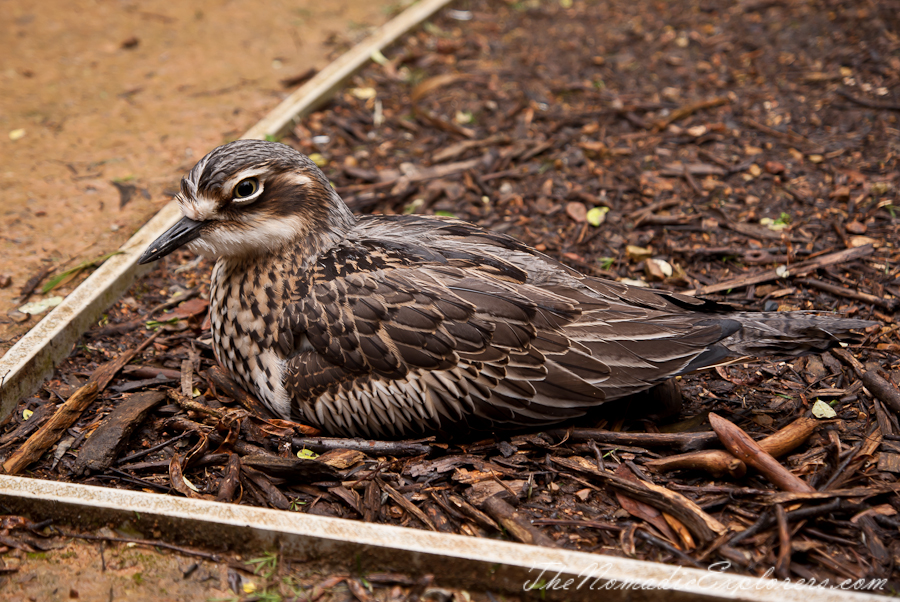 Some of reptiles: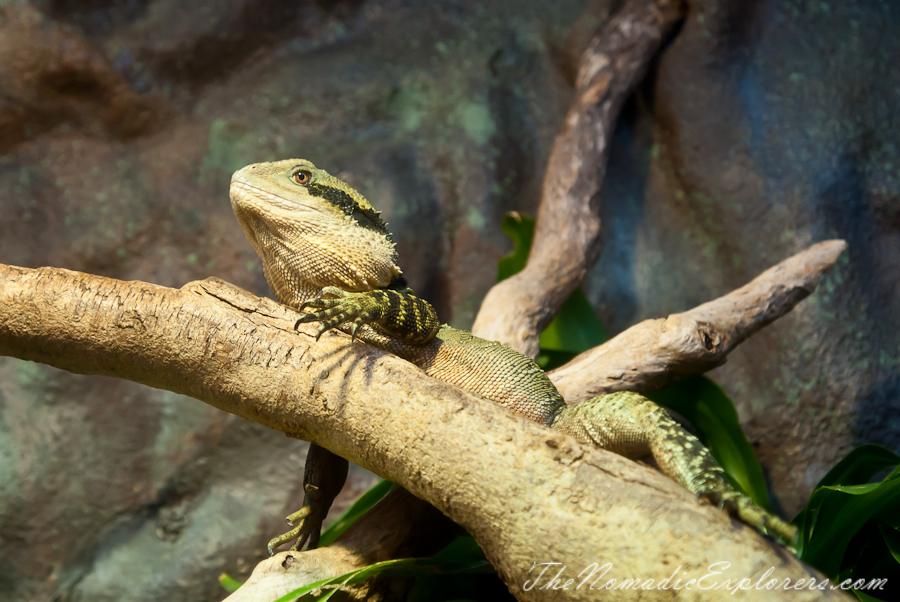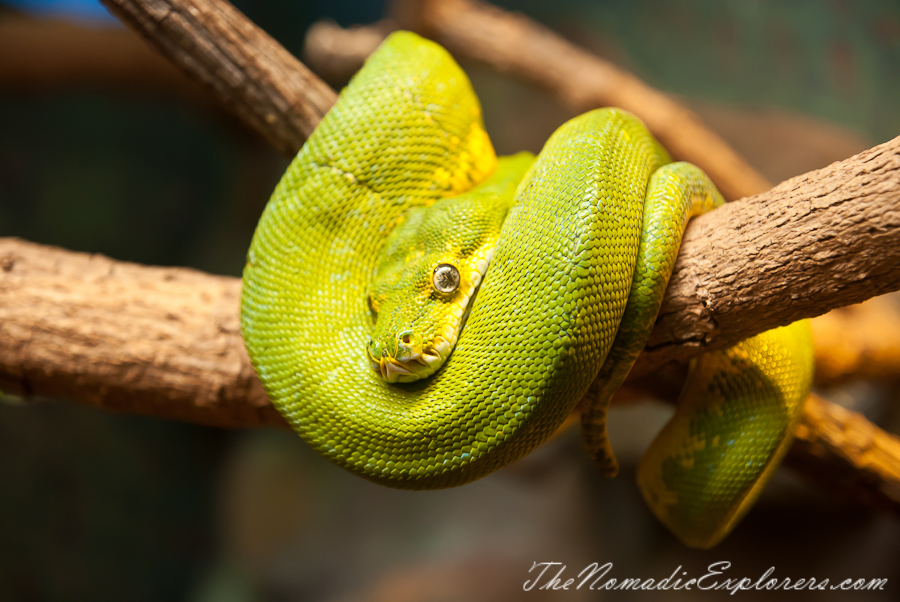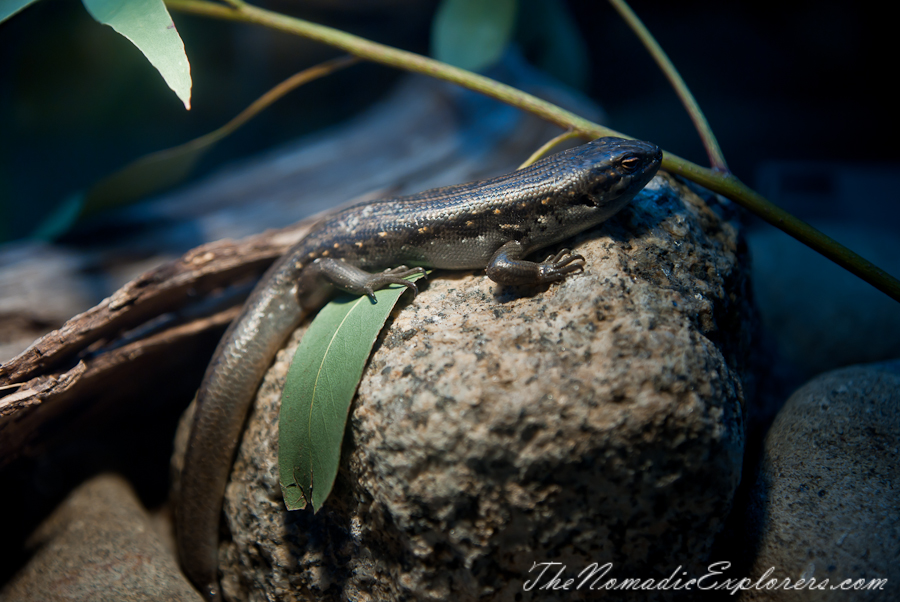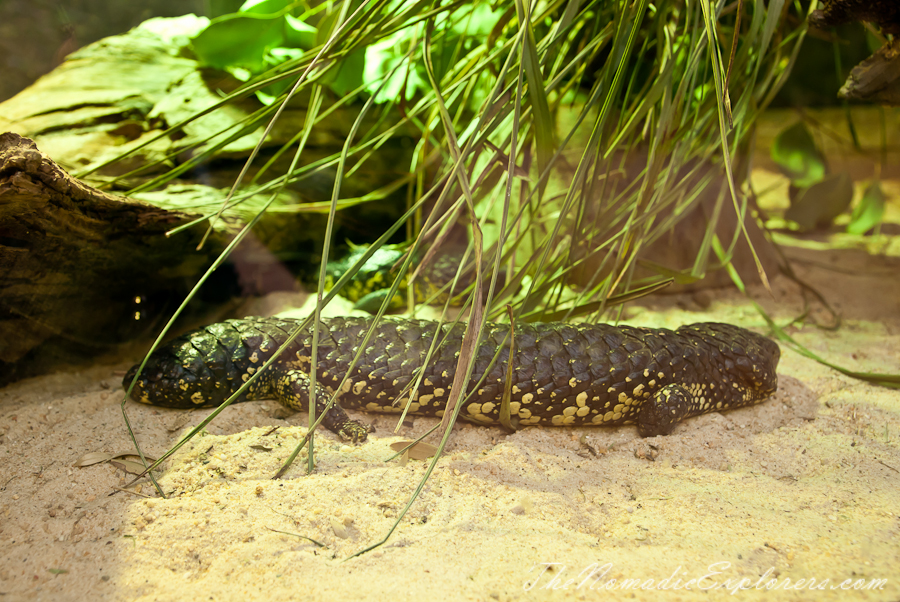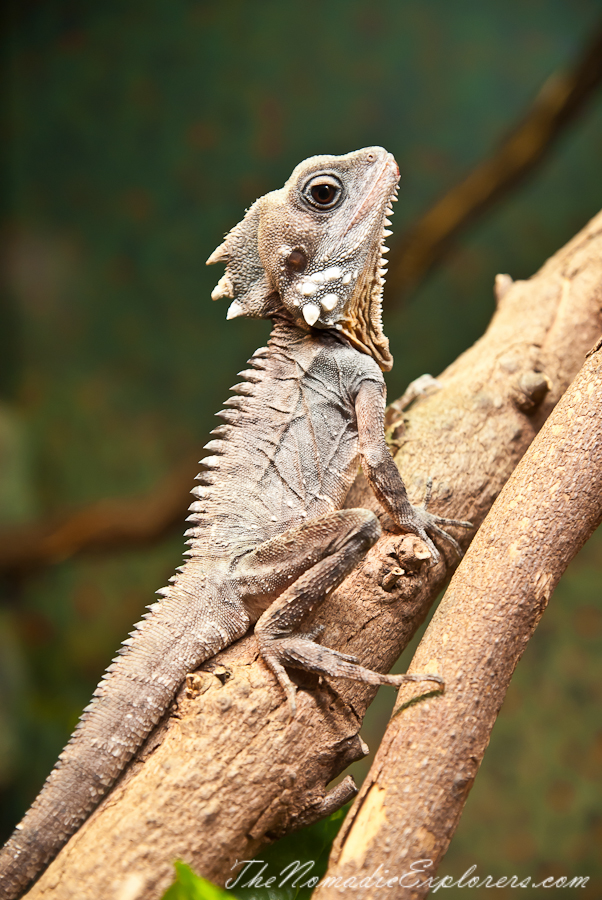 The experiences at Healesville were great because, first and foremost, every staff member and volunteer staff member we talked to was friendly and went out of their way to make us feel welcome and educated.
There is a schedule of shows and keeper talks that are all interesting and worth fitting in. The "Spirits of the Sky" show and the "Tales from Platypus Creek" (platypus show) are shows that we usually attend and enjoy all the times.
The Spirits of the Sky show, which I would highly recommend, is absolutely fantastic (and, by the way, it is better than similar show in Taronga Zoo in Sydney). We all love it, as you can see how beautiful Australian birds soared overhead....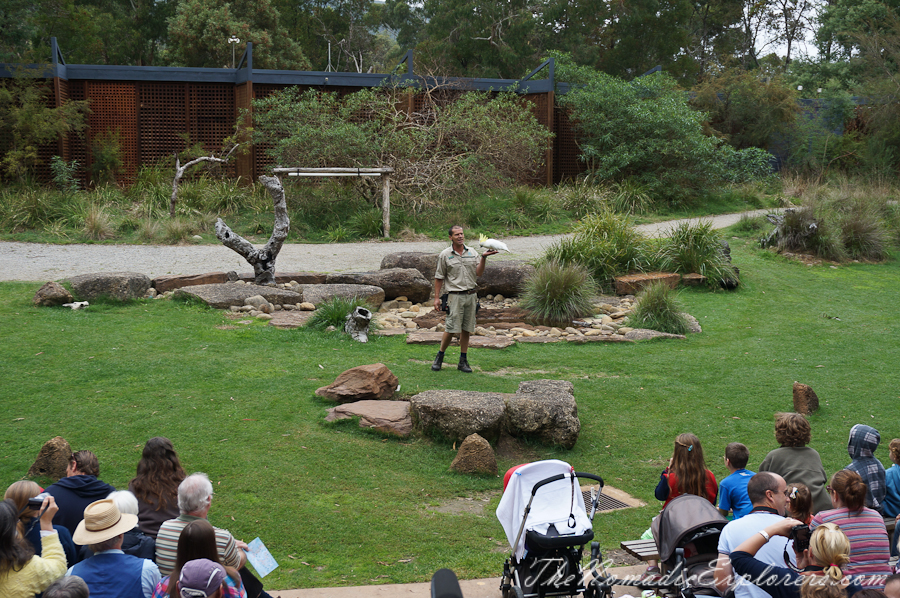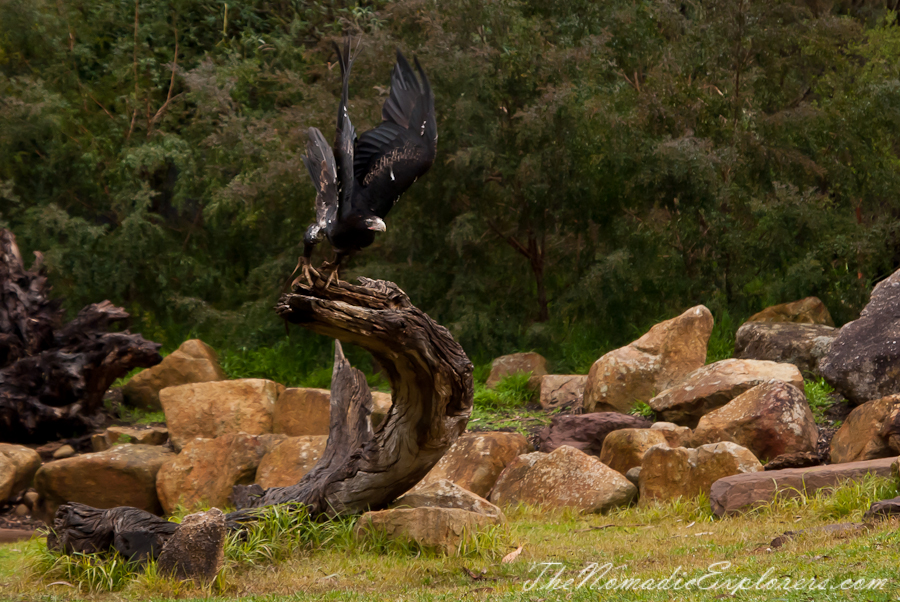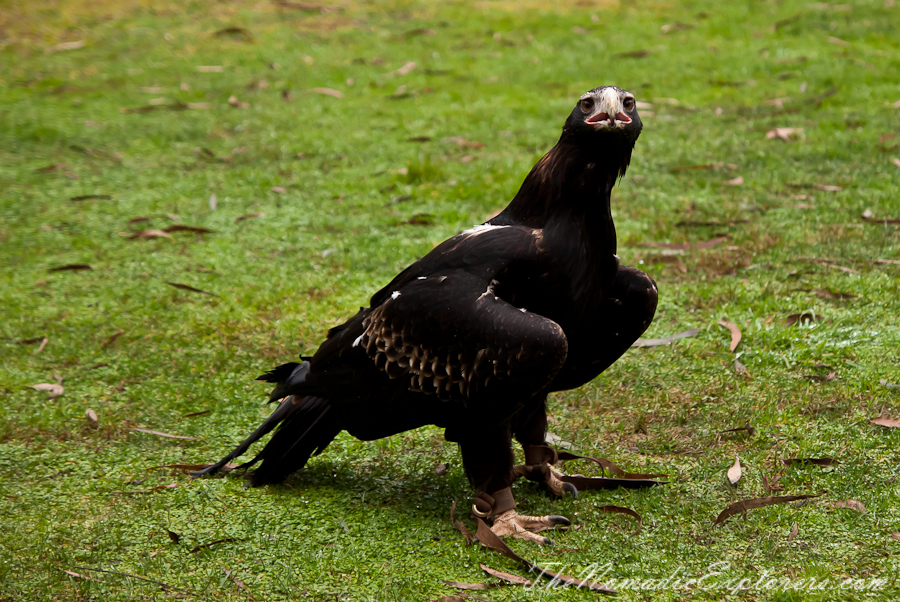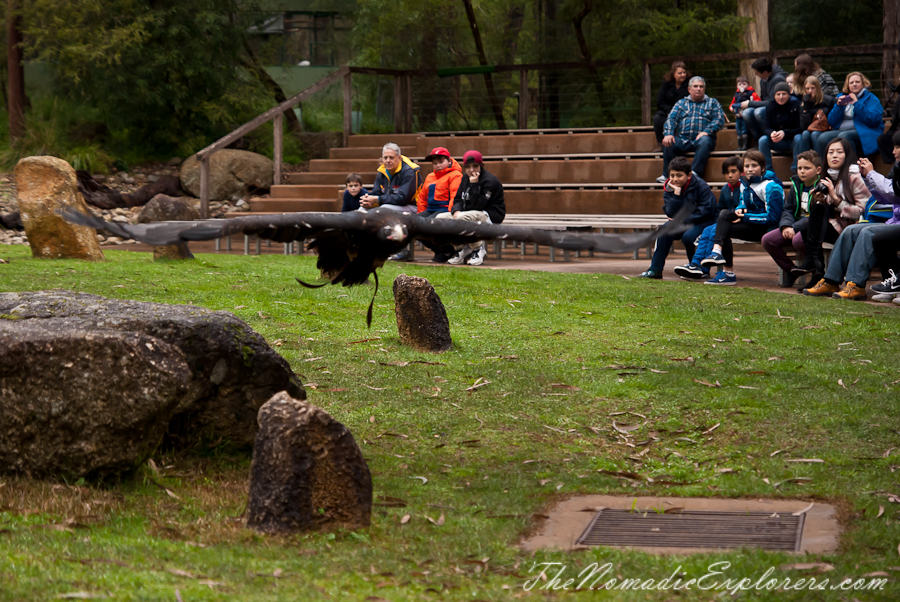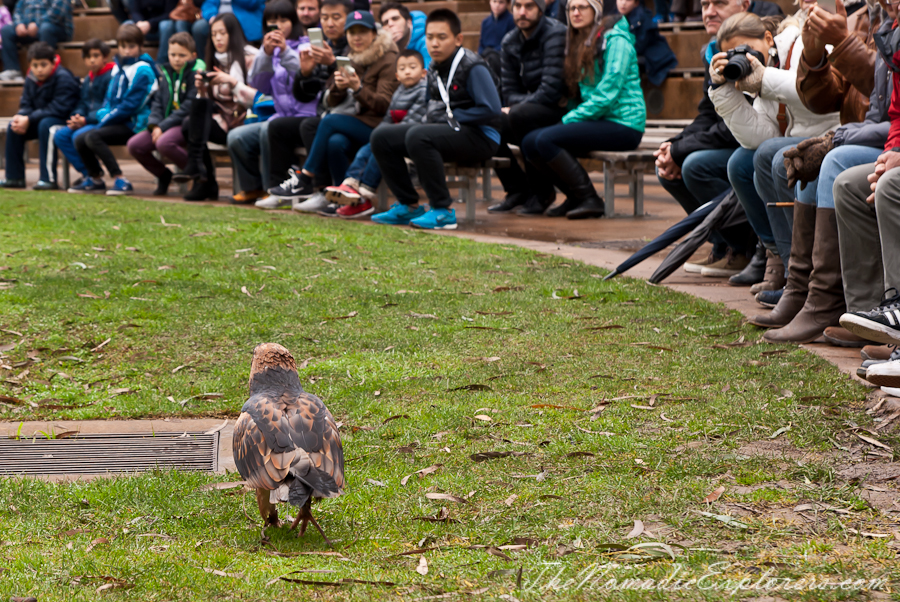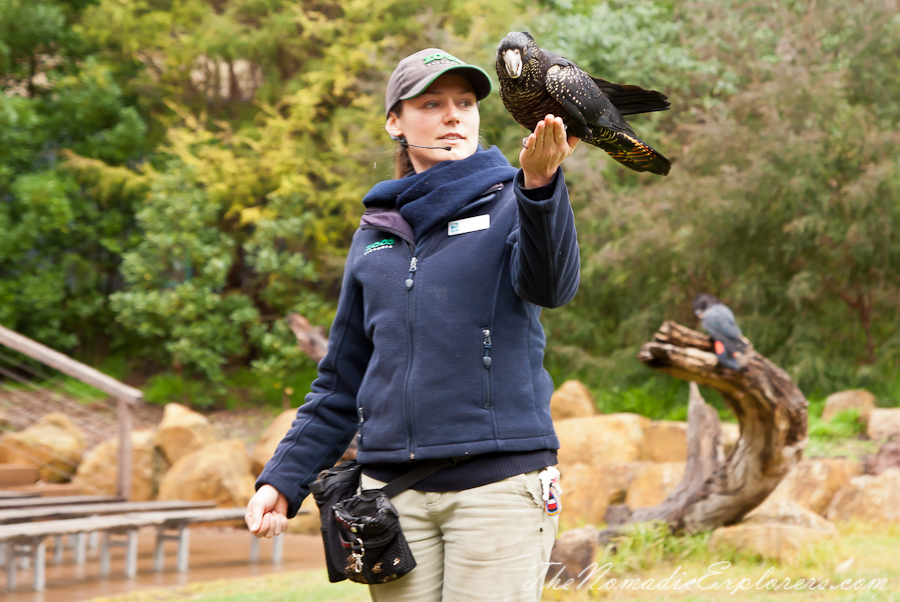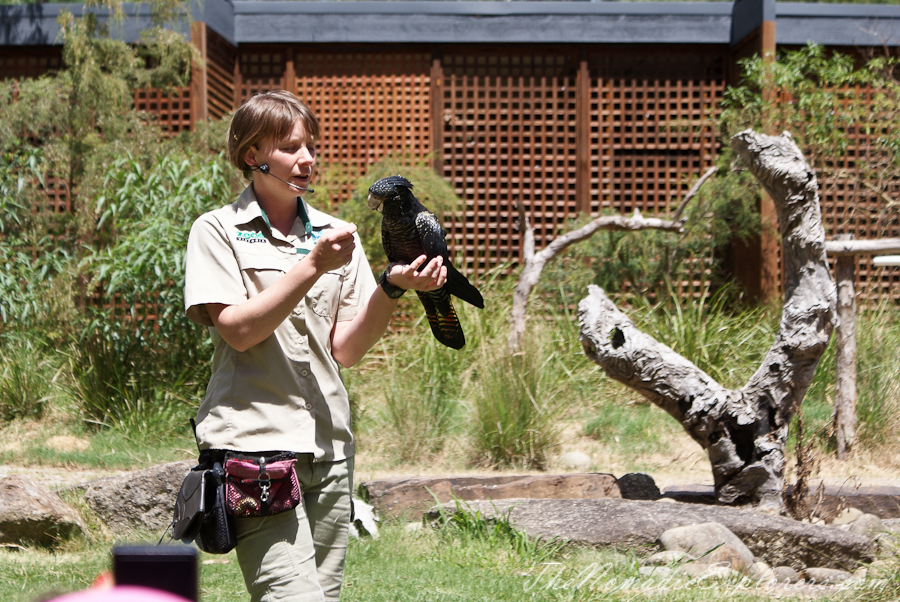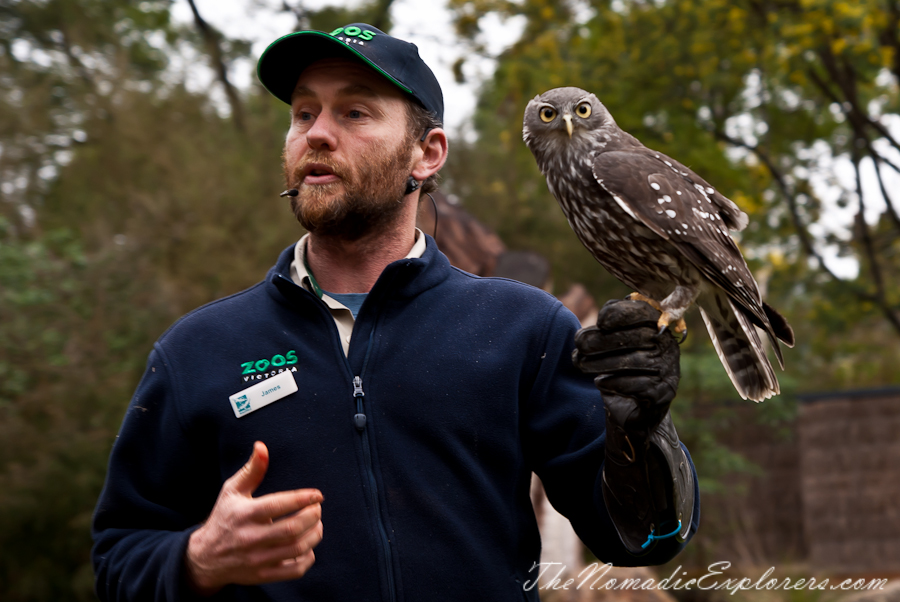 The Platypus show is the show where you can observe platypus as they interact with keepers, play in the water and even enjoy having their tummies tickled!
An eel at the show: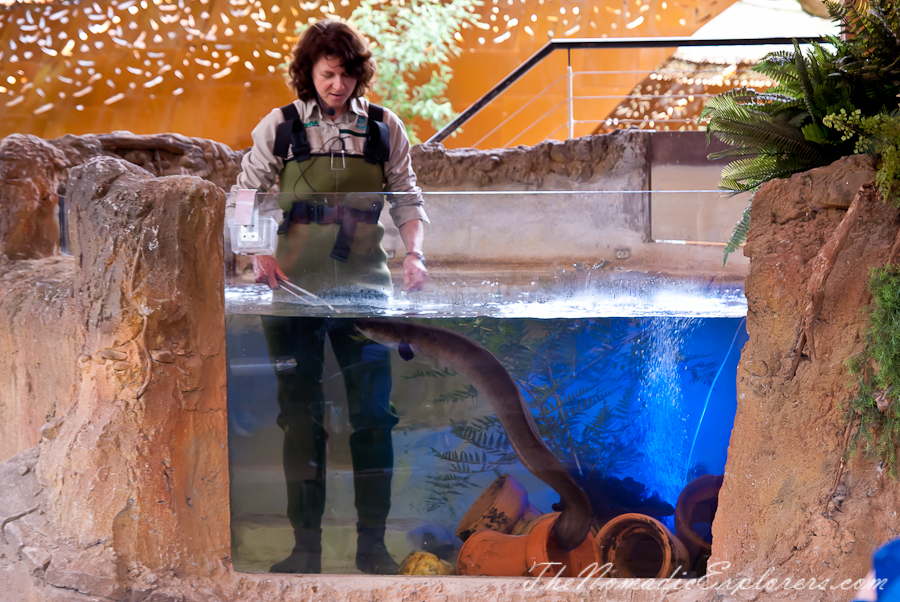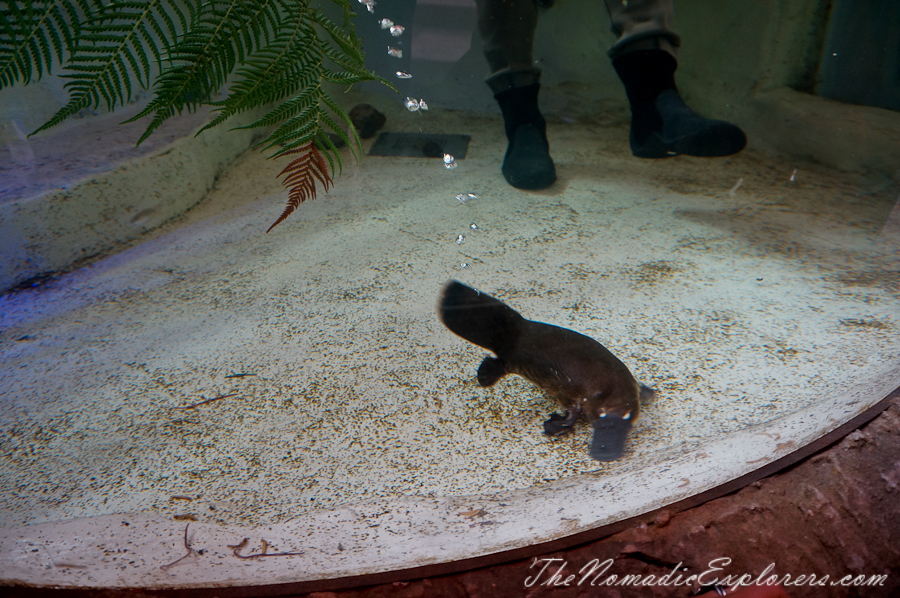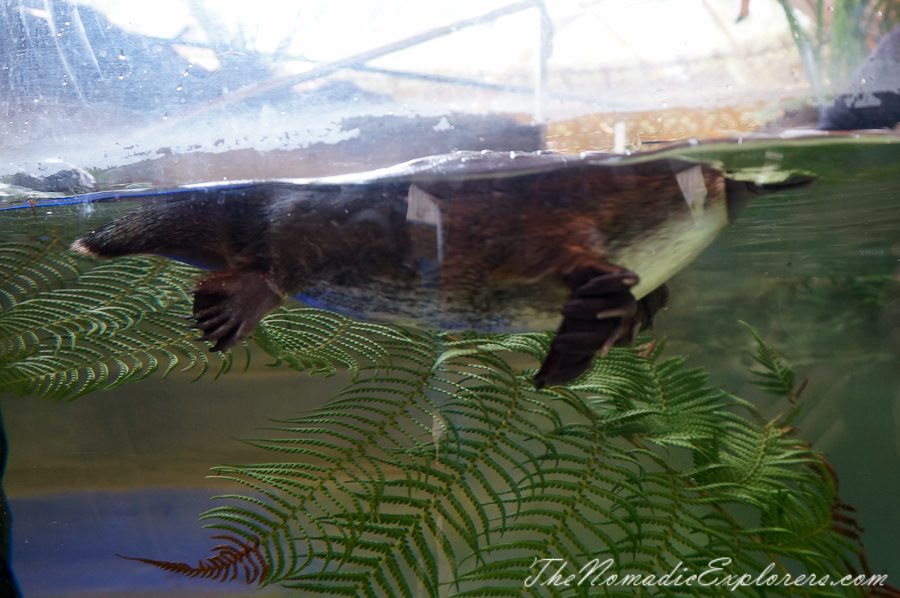 As I said, we have been here many times, but every visit is differ from another. As an example, on one of visits we were lucky enough to see how keepers fed some of the snakes and pat a dingo, on other day we managed to capture a video of the rare lyrebird singing.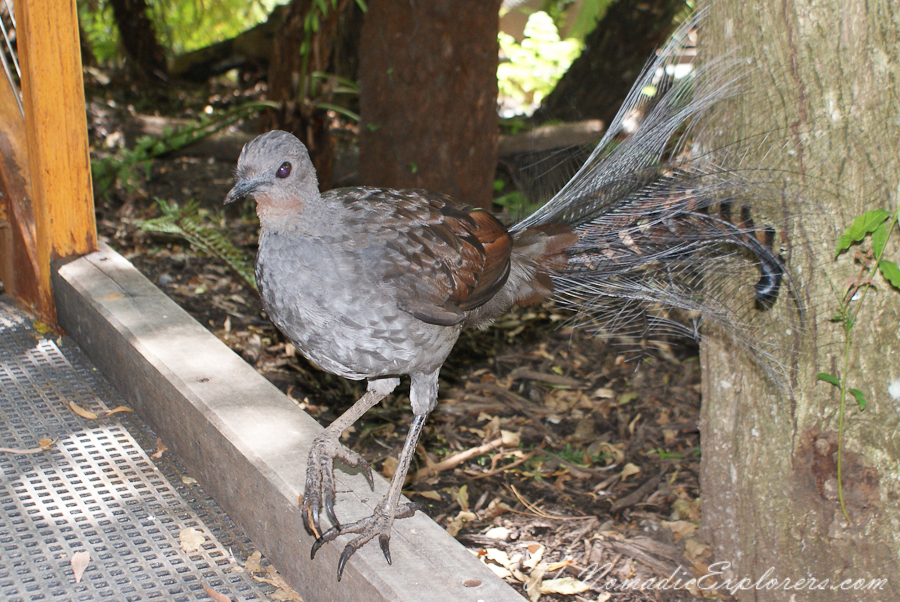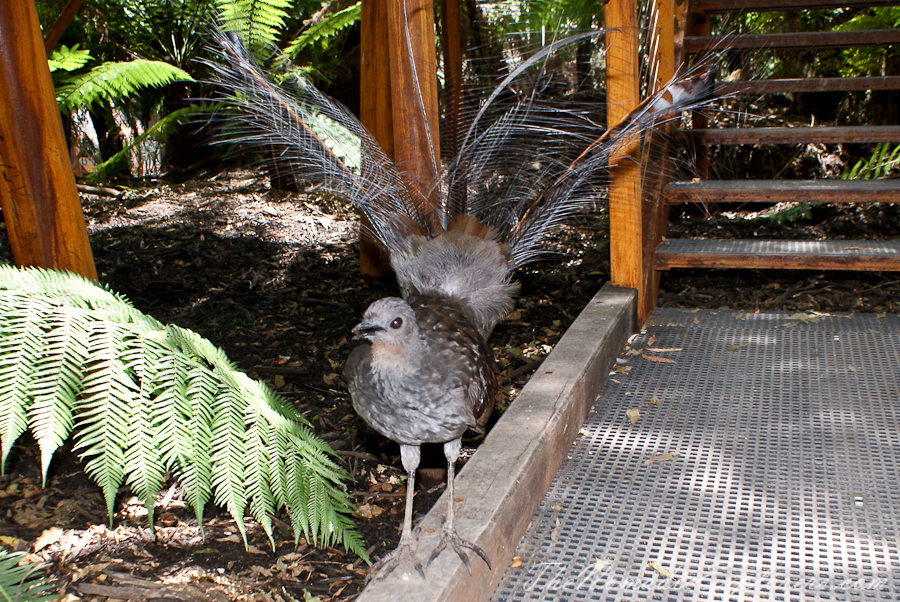 You can also arrange for "Magic Moments" with a lot of the animals so that you hold them for 10 minutes and get pictures with them. They don't let you "hold" the koalas because of the rules in Victoria. However they let you stand right next to them and take pictures.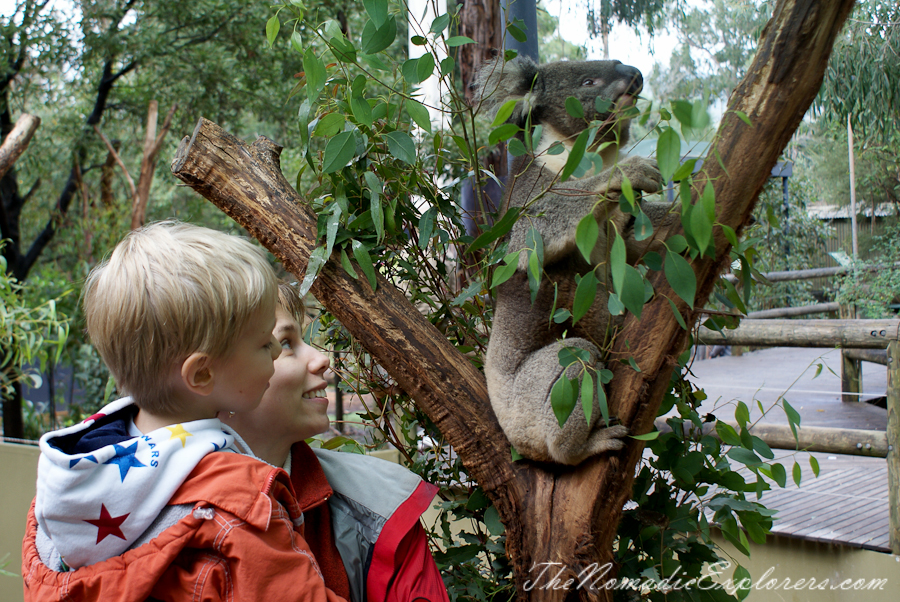 We also watched one of the magical moments experiences at the kangaroos, and a lovely and knowledgeable elderly volunteer had a chat with us and educated us on the different types of roos they had. We also were allowed to feed some beautiful parrots at "Land of Parrots" enclosure  and, again, were lucky enough to be chatted to by a very knowledgeable and friendly worker.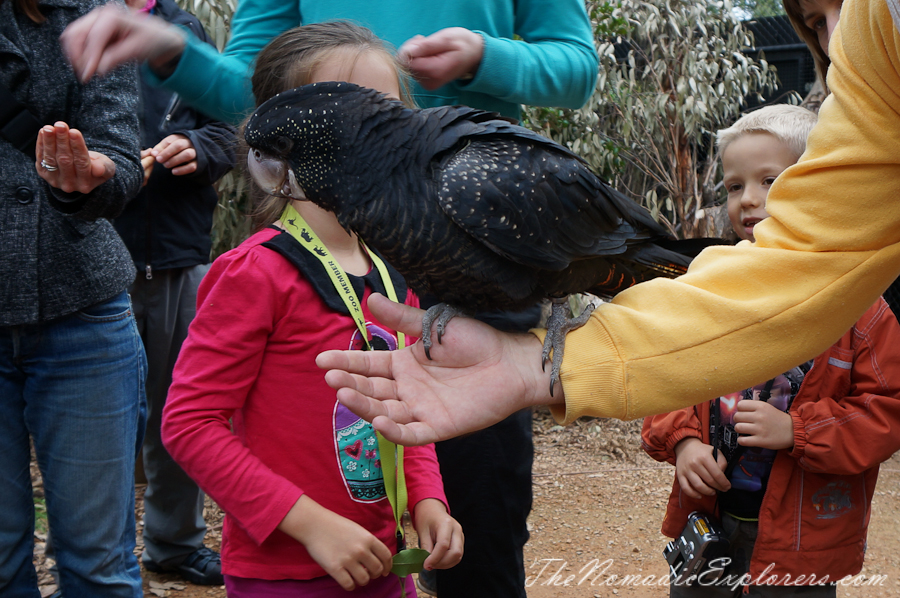 There is a schedule of shows and keeper talks that are all interesting and worth fitting in. All shows and keepers talks are free.
Animals here are very well cared for and the main aim for the sanctuary is education, conservation, helping endangered Australian animals, rehabilitation and protecting wildlife. The sanctuary is a major tourist attraction and needs visitors through the gates to help pay for day to day running costs of the animal emergency centre and upkeep of the park, the main focus is on animal welfare and protecting species.
Critically endangered Helmeted Honeyeater: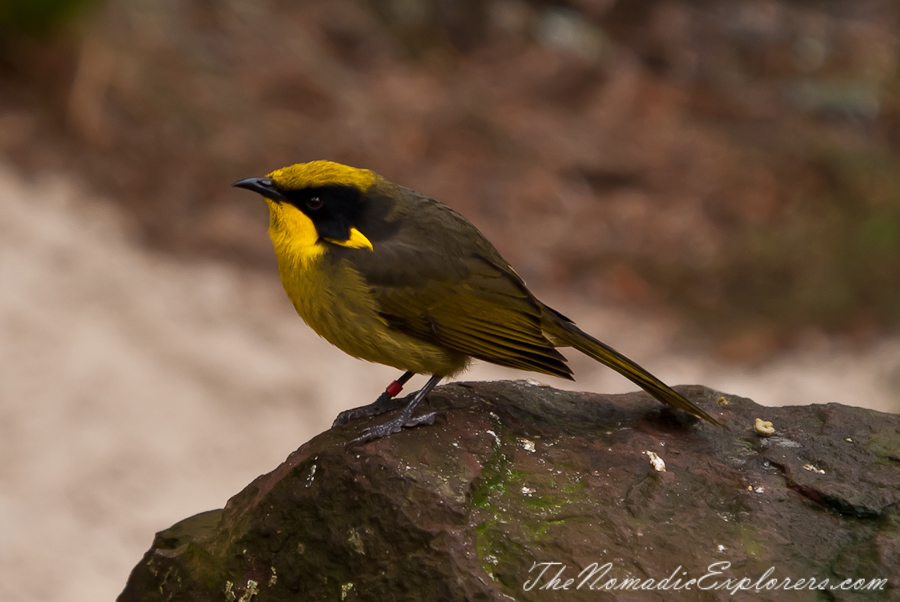 Corroboree Frog: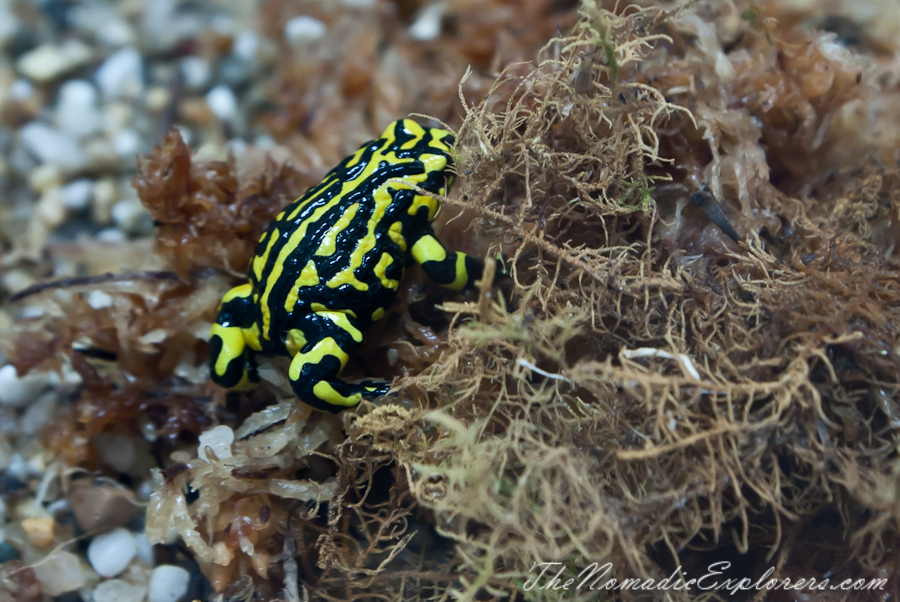 Numbat: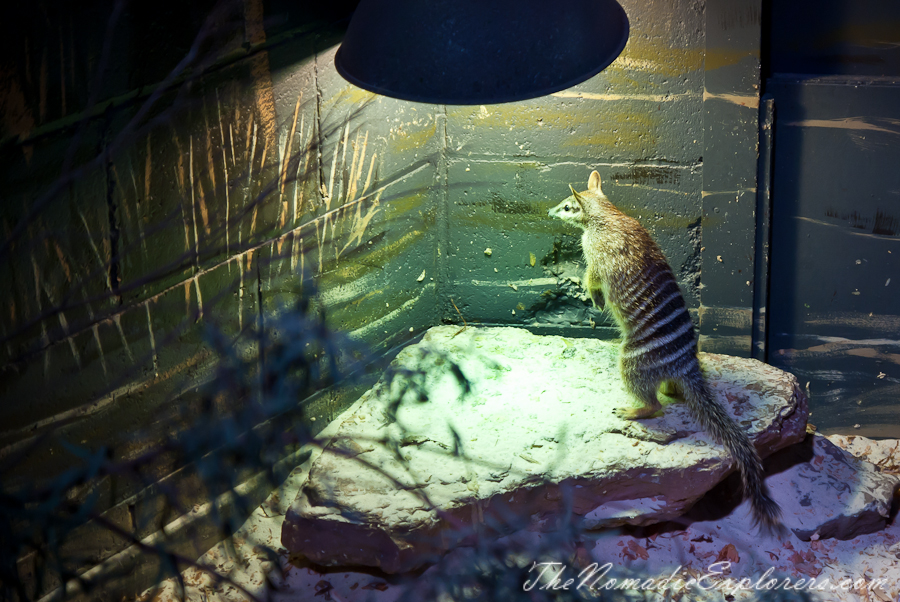 Pigmy Possum's winter appartments: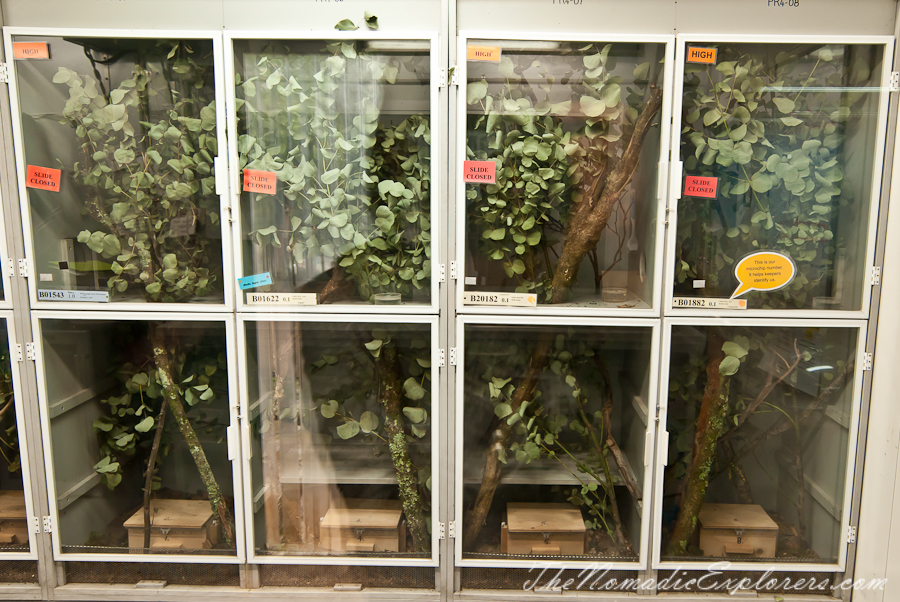 Australian Wildlife Health Centre is worth to visit!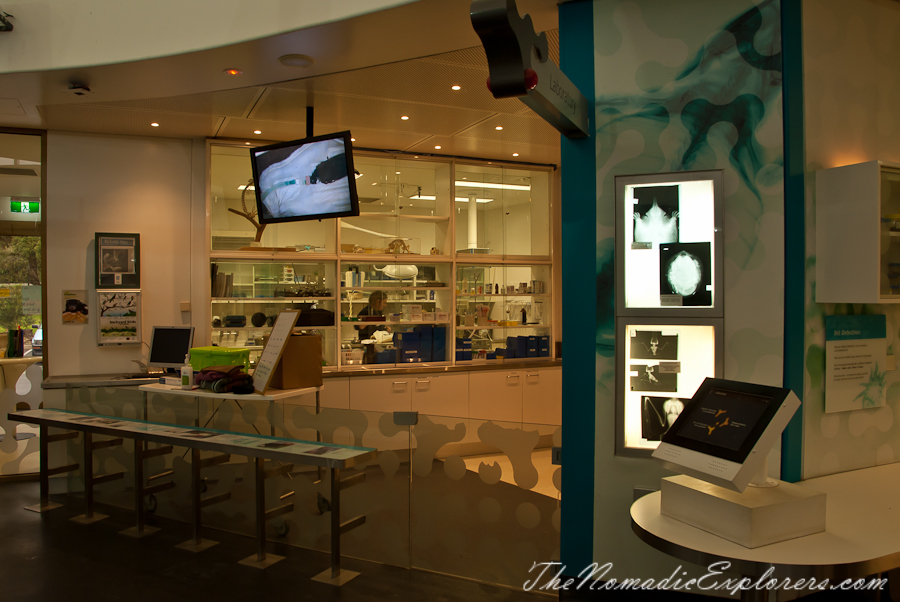 There are many great new wooden sculptures throughout the park, most children were more excited to jump on the back of a giant lizard to have their photo taken.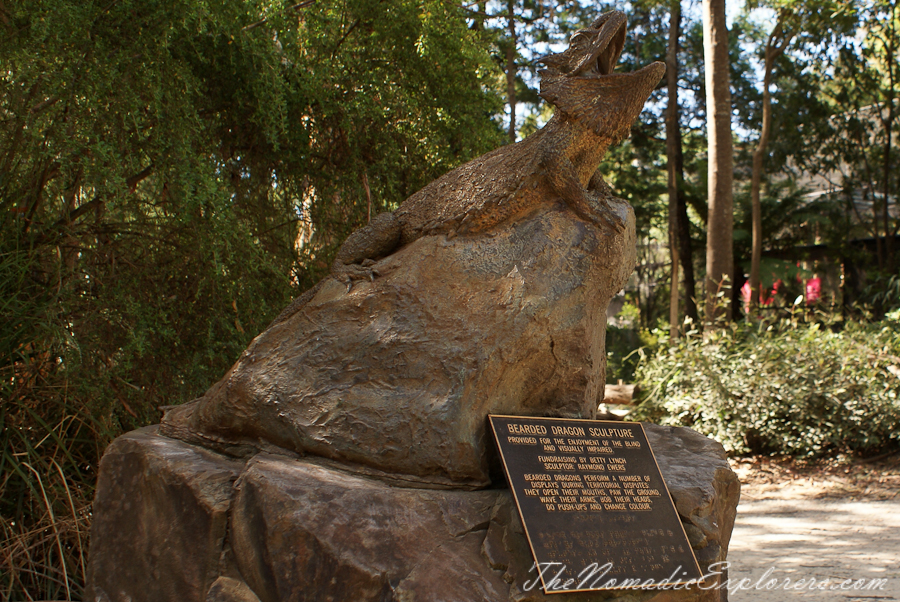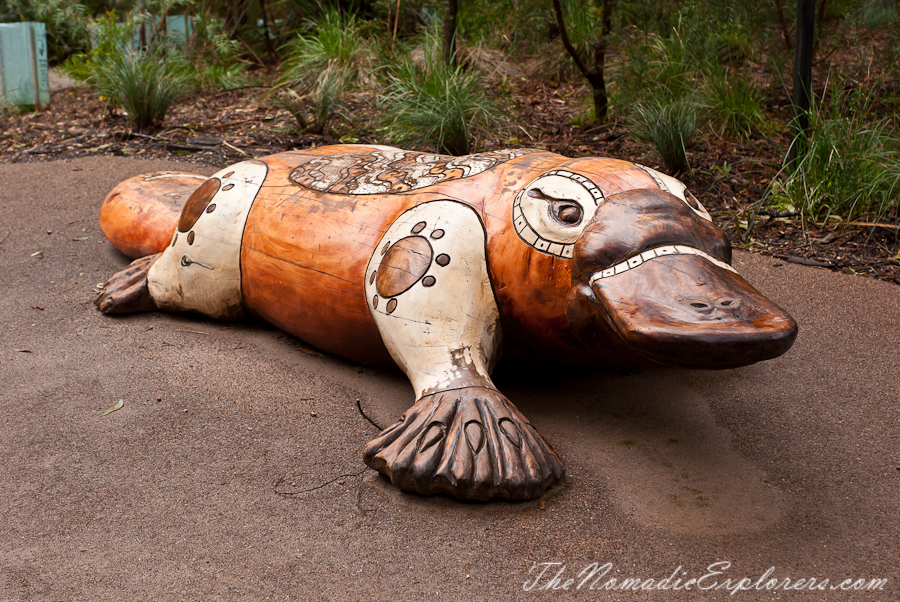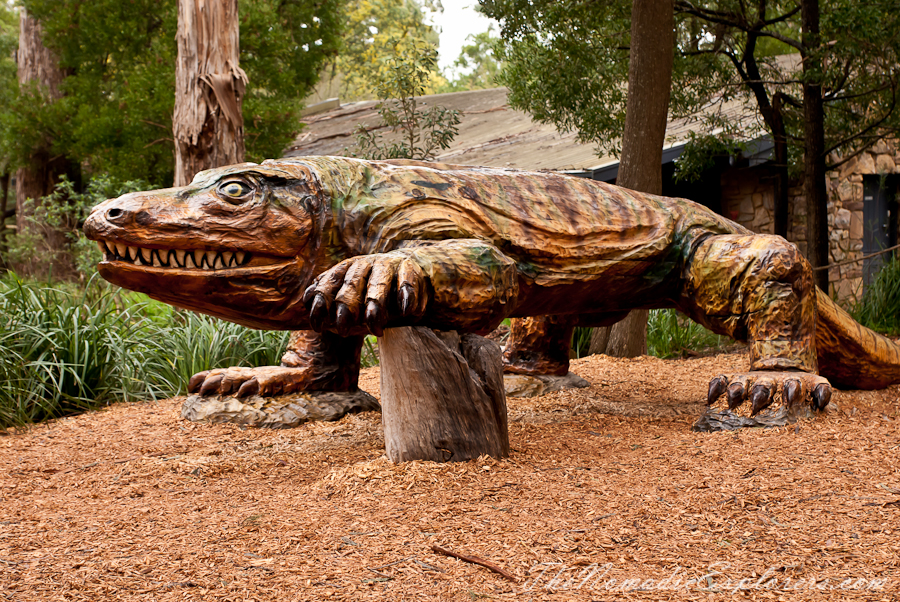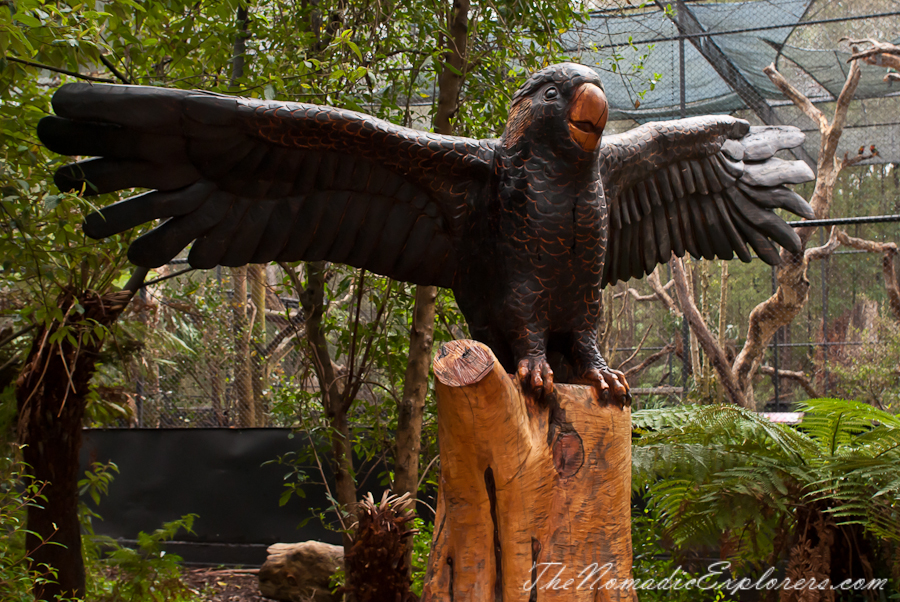 I'd definitely recommend arriving early and packing a picnic lunch, as we did. There is number of places where you can buy coffee / lunch, but it is much cheaper to take some food with you, especially if you visit the zoo with kids. Please note, that it is difficult to get to the zoo unless you have your own transport or book a tour. It takes 1-1.5h to get there from Melbourne on a car. Parking is free.
Healesville Sanctuary is the place where anyone - whether tourist or local - will find something interesting to see. Highly recommend this zoo for everyone!