Opened in 1983 and located just 45 minutes' drive from Adelaide, Monarto Zoo is Australia's largest open range zoo.  It's grown from humble beginnings since it was first established as a breeding and pasture area in 1983.  Ten years later it opened to the public and is now home to over 500 animals roaming in amazing vistas.
Thanks to our zoo membership, the entry to Monarto Zoo is free for us. That is why we visited it twice - on our way to Adelaide and going back to Melbourne. Both visits were an amazing day experience, getting very close up to most of the animals freely roaming around the zoo.
Frankly speaking, Monarto Zoo isn't really a zoo, it's more a conservation safari park. It is located on the edge of mallee country, which means it has the dry, barren look of an African game park. The Zoo is basically HUGE - it spans 1000 hectares, so it can't be experienced in less than four hours; to do it justice, the visitor should spend a day. If the weather is mild, it's a joy to wander through the mallee and reach a look-out to watch giraffes or white rhinos grazing, or chimps swinging from branches.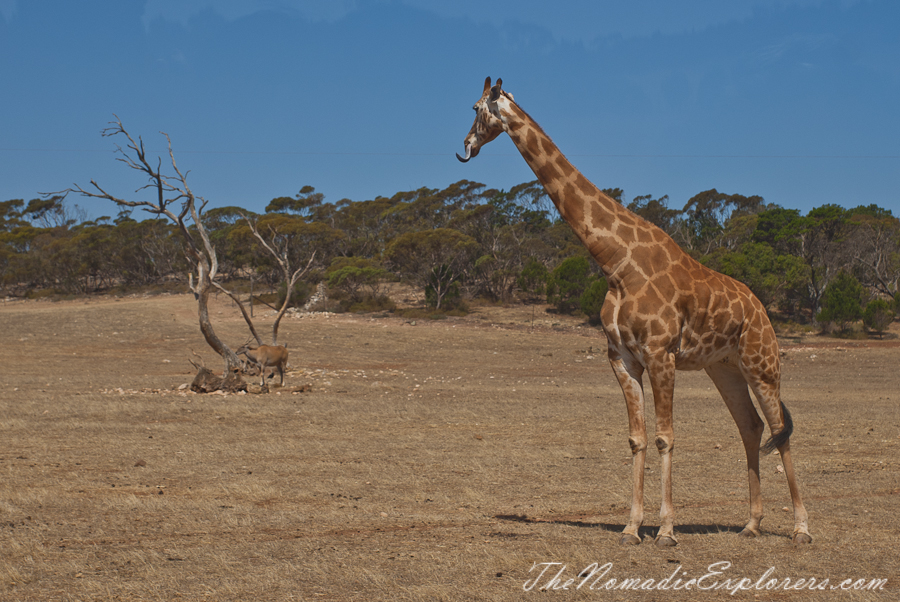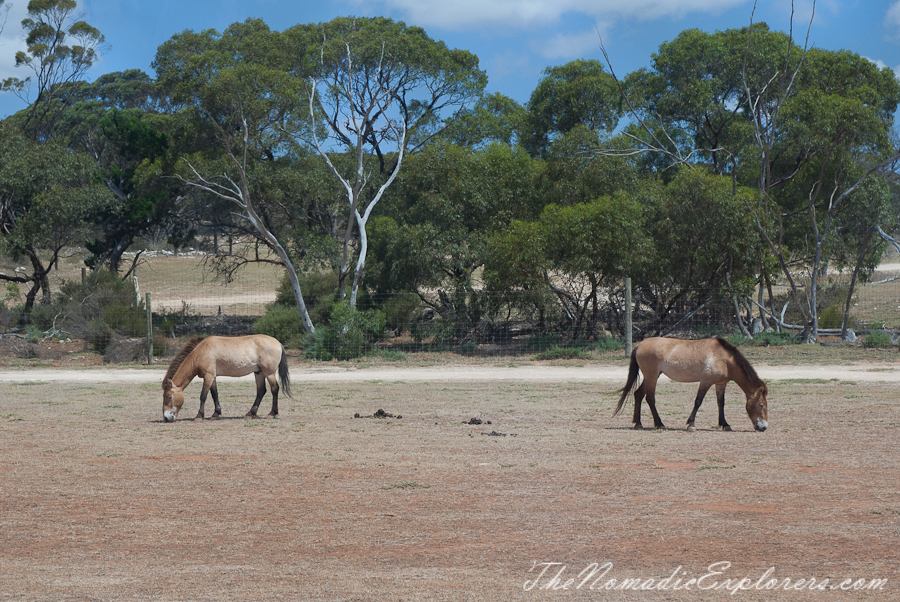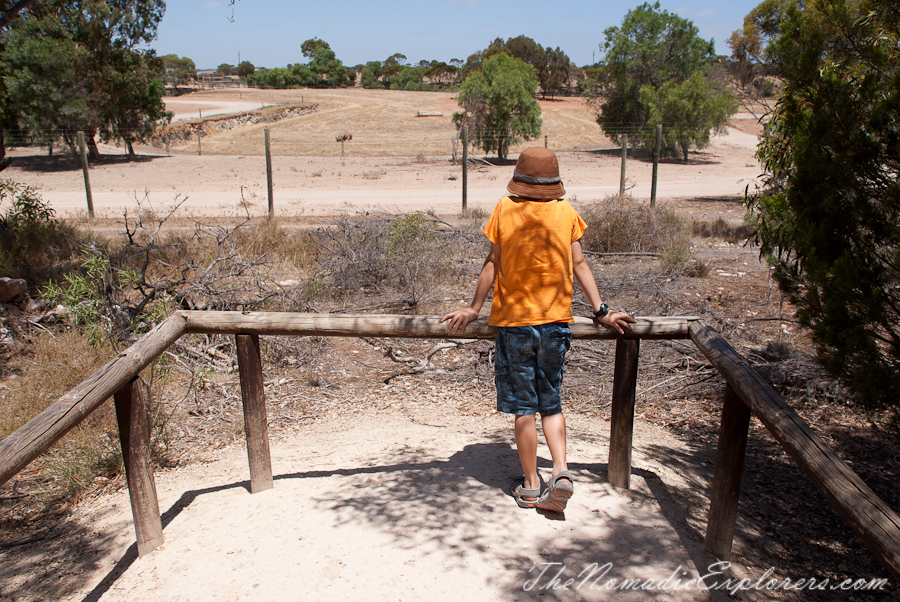 One of the best ways to explore Monarto Zoo is to pack up water/picnic/etc, walk straight to the visitor centre and get on the free shuttle bus first. Tour around all of the animals, then get back to the visitor centre and continue wander over to see the chimps & walk through the wallaby section. There are guides on every bus (all volunteers and all very good). They talk you through in an entertaining and informative way. Every guide has its unique style and 'favourite' animal, so you won't listen the same speech over and over again.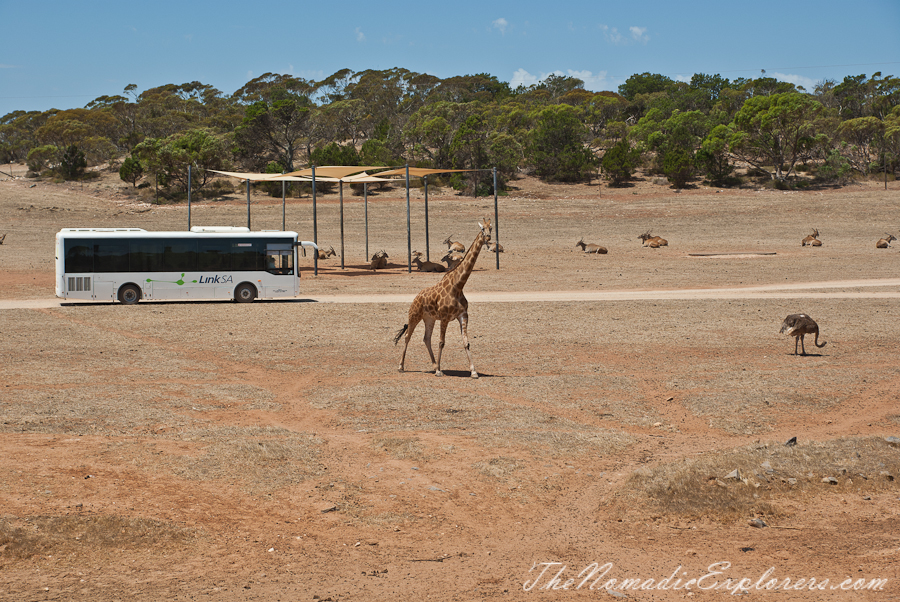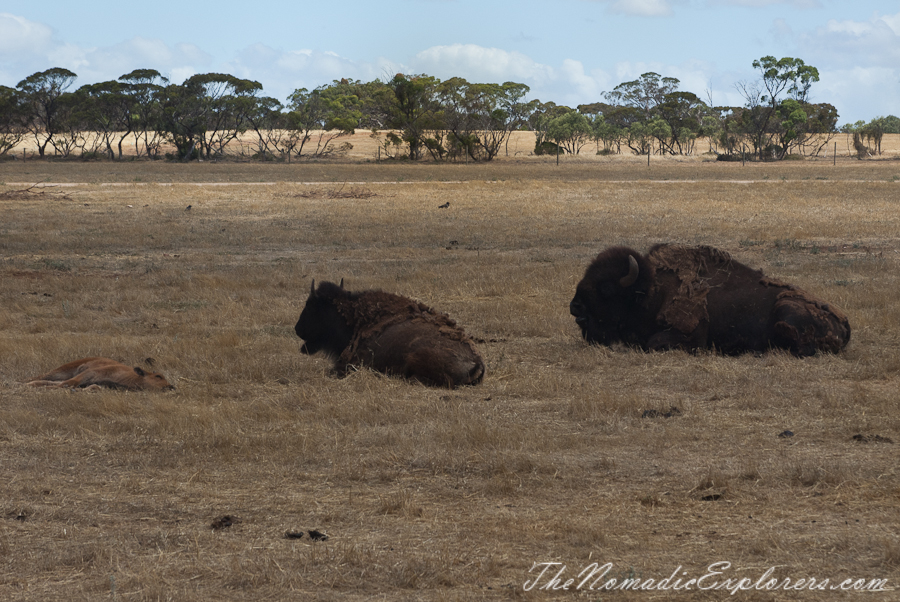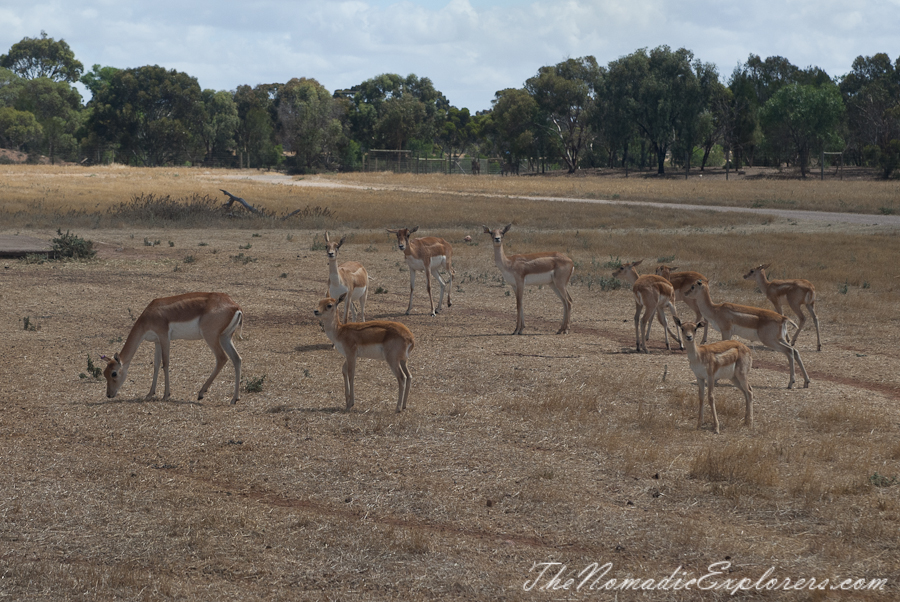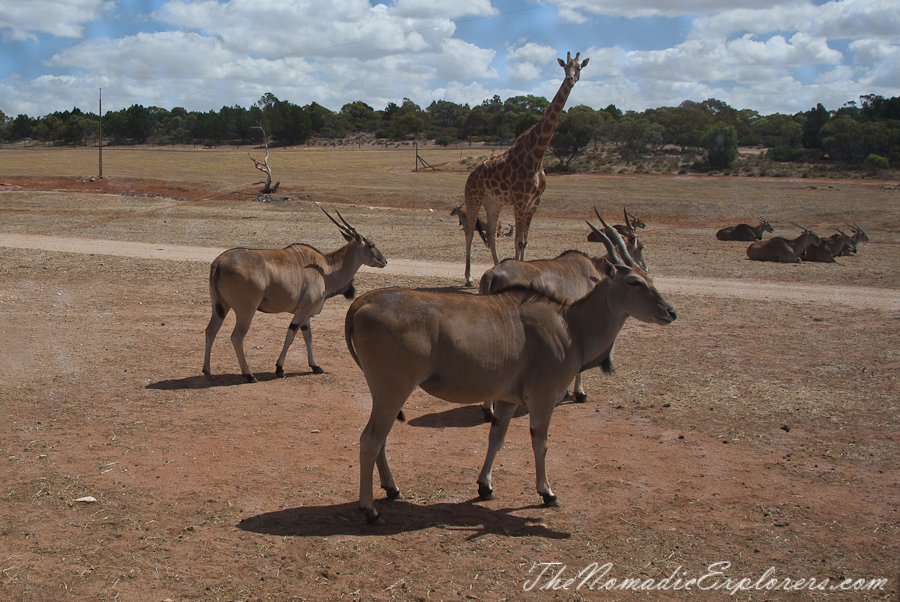 If you are unclear about what order to do things to see all the keeper talks and feedings - just ask the guides, they're really friendly and helpful. There are clear information signs telling you about the animals when you are away from the guides. Remember, if you'd like to see lions/giraffes feeding - use a bus to get to animals enclosure - it is much faster rather than walking.
Walking paths: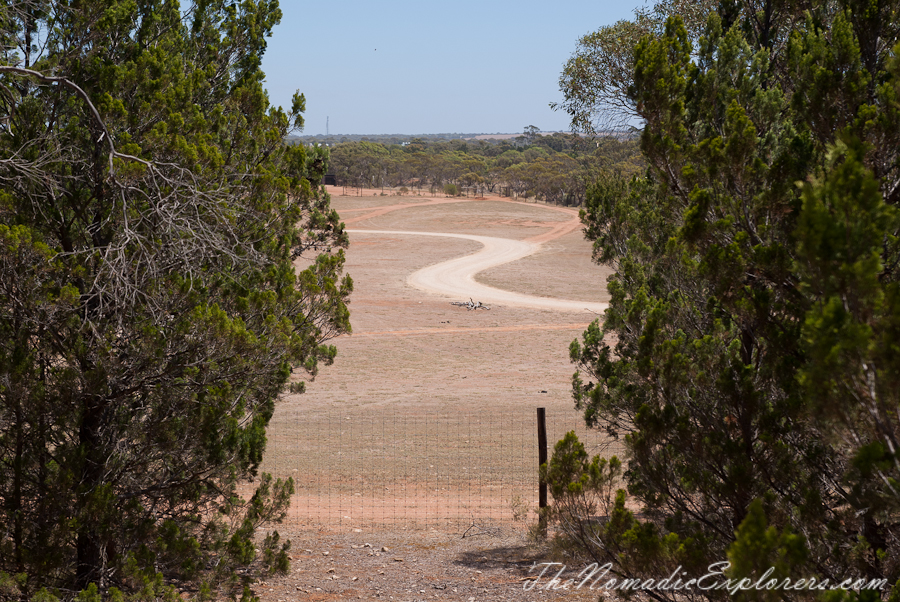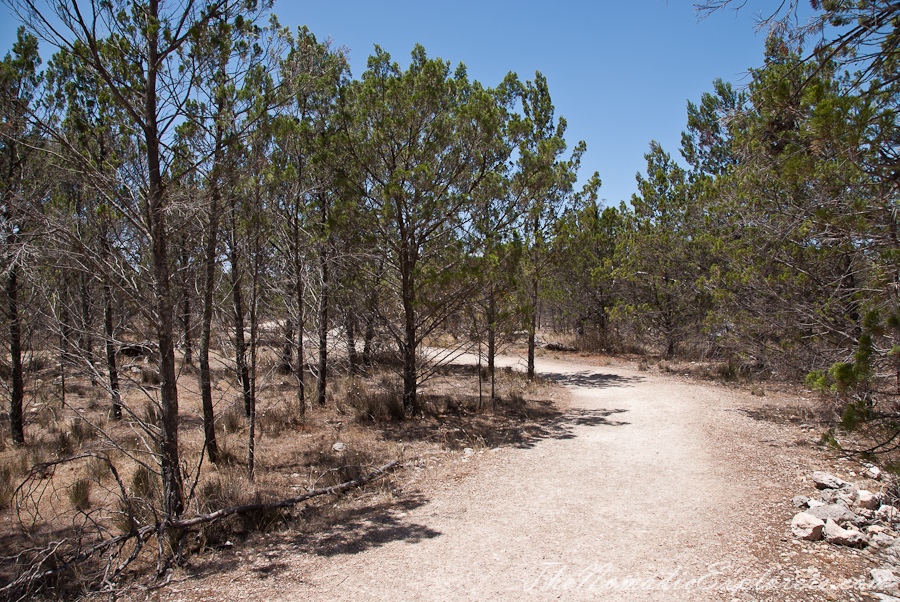 The buses criss-cross the zoo and allow passengers to board and alight as they wish. Each bus stop is located at a large viewing platform where visitors have excellent, elevated vantage points to watch rhinos, lions, cheetahs, hunting dogs, hyenas, antelopes, zebras and Australia's largest giraffe herd wandering ''freely'' in enclosures that are several hectares in size. There is also a special bus that takes visitors into the enclosures where the lions and wild dogs roam.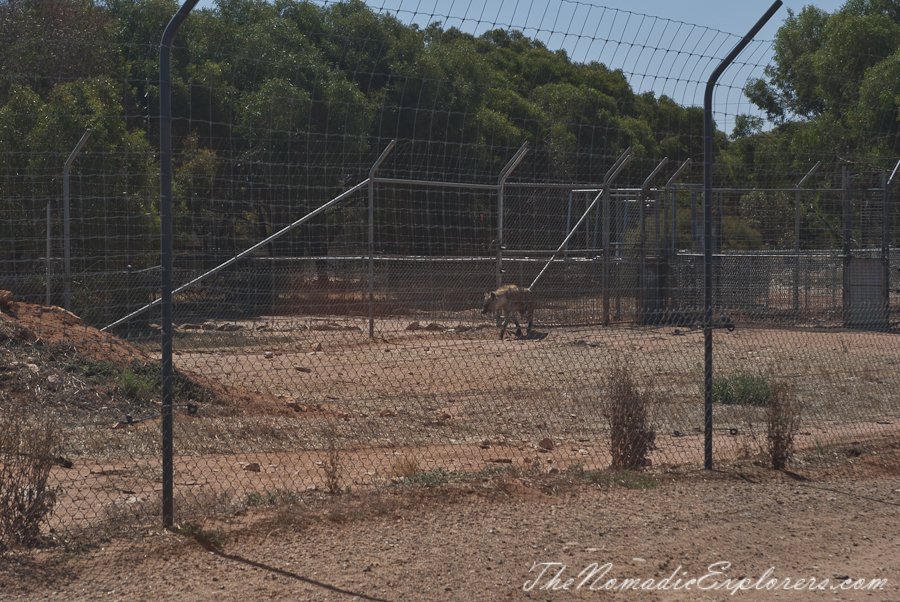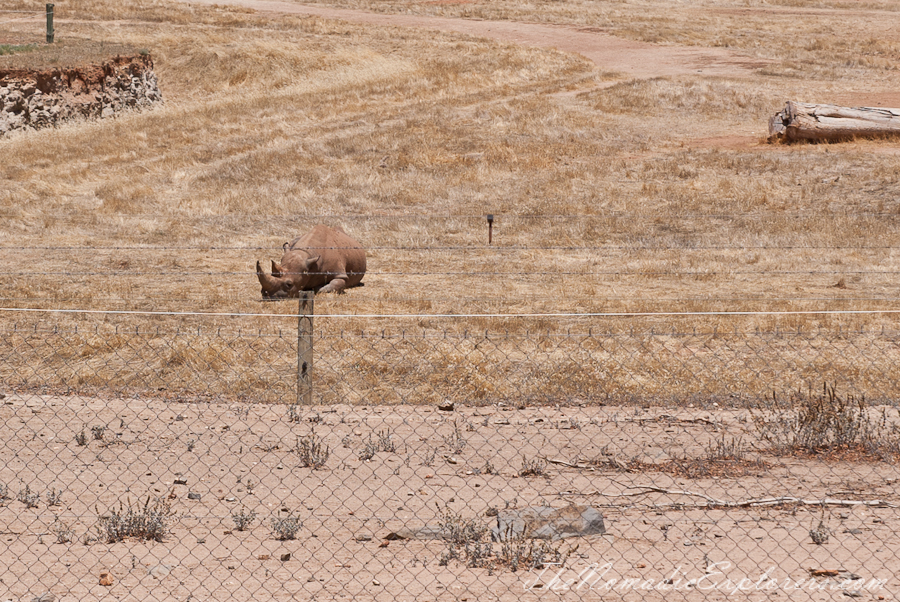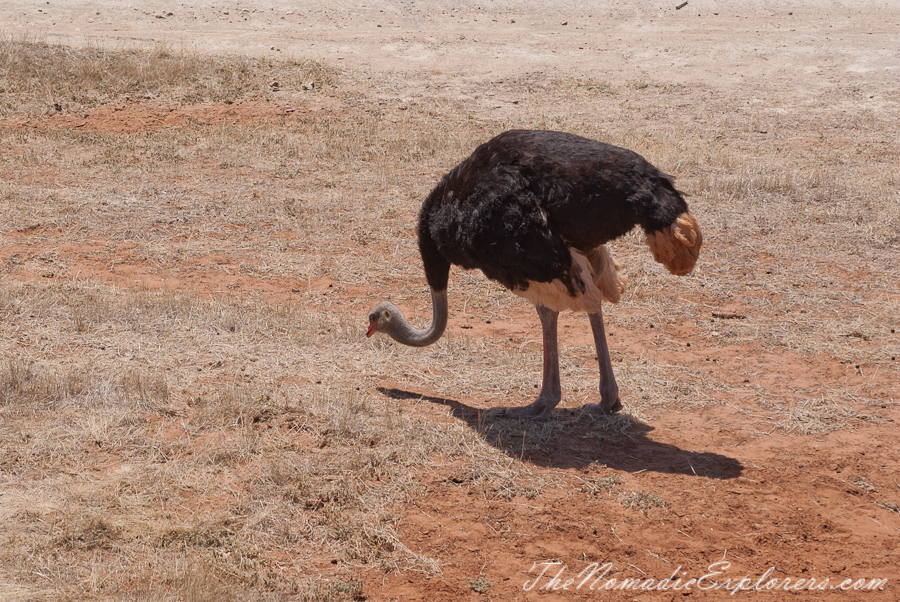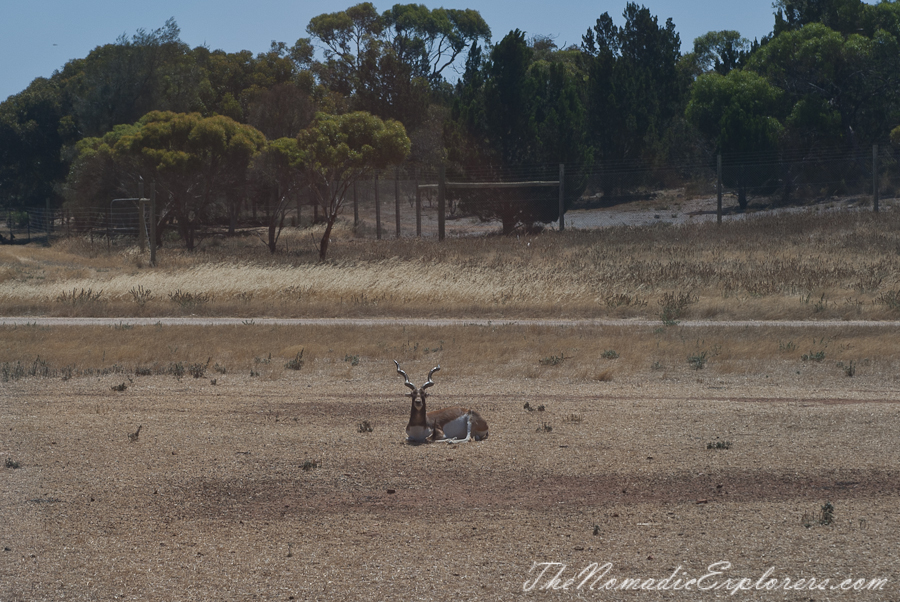 There's a series of daily talks by keepers, starting with a talk by the chimp keeper at 11.30am and followed by meerkat, carnivore, giraffe, cheetah and rhino keepers at 3.35pm. The emphasis is on the dangers faced by the animals - the zoo's credo is ''we exist to save animals from extinction'' - and there are opportunities to contribute by adopting an animal or becoming involved in the Royal Zoological Society of South Australia's Conservation Ark program.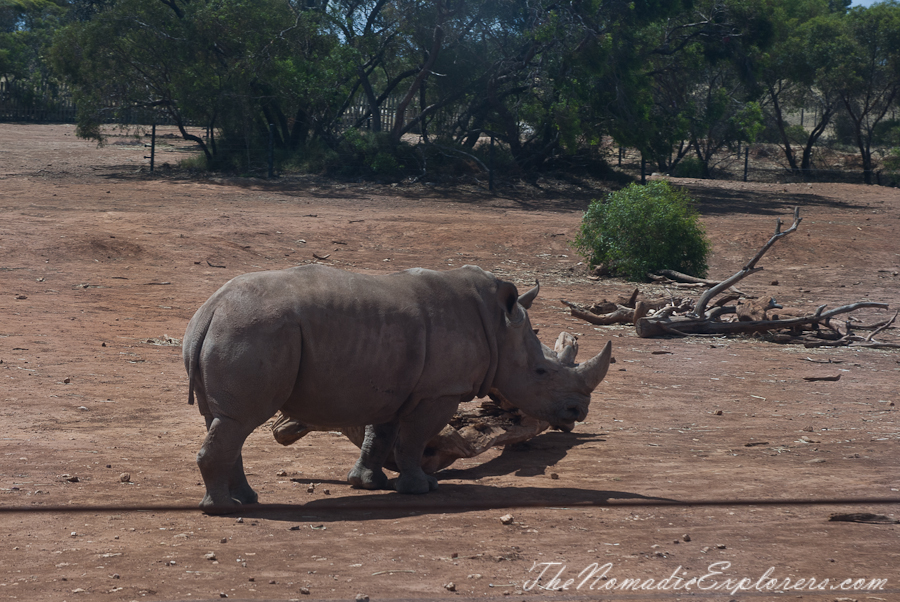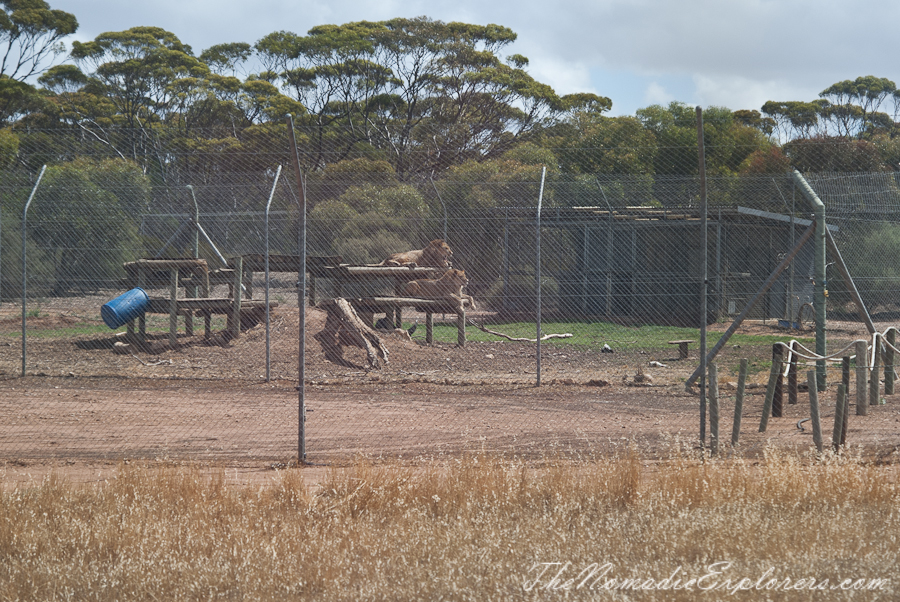 You can get quite close to rock-wallabies, chimps and meerkats as well: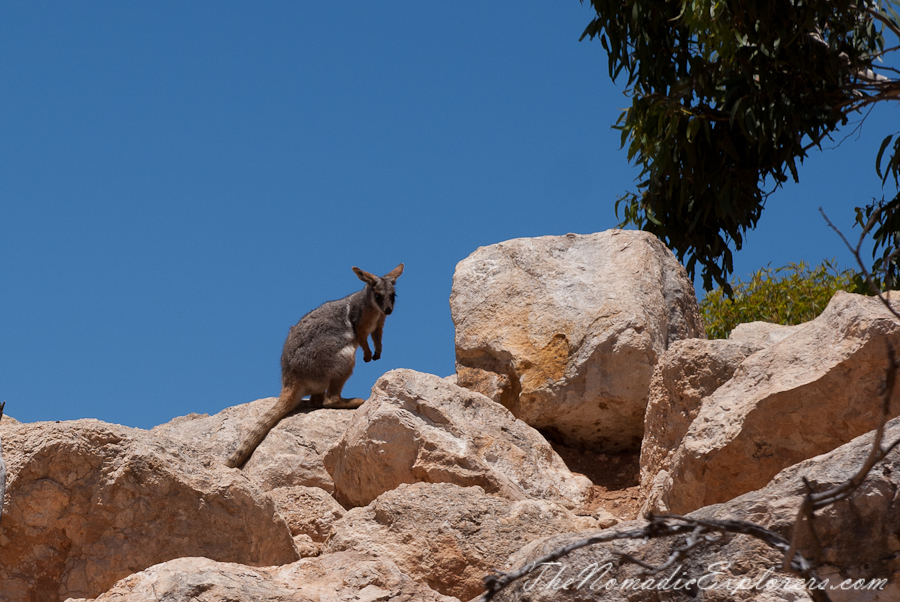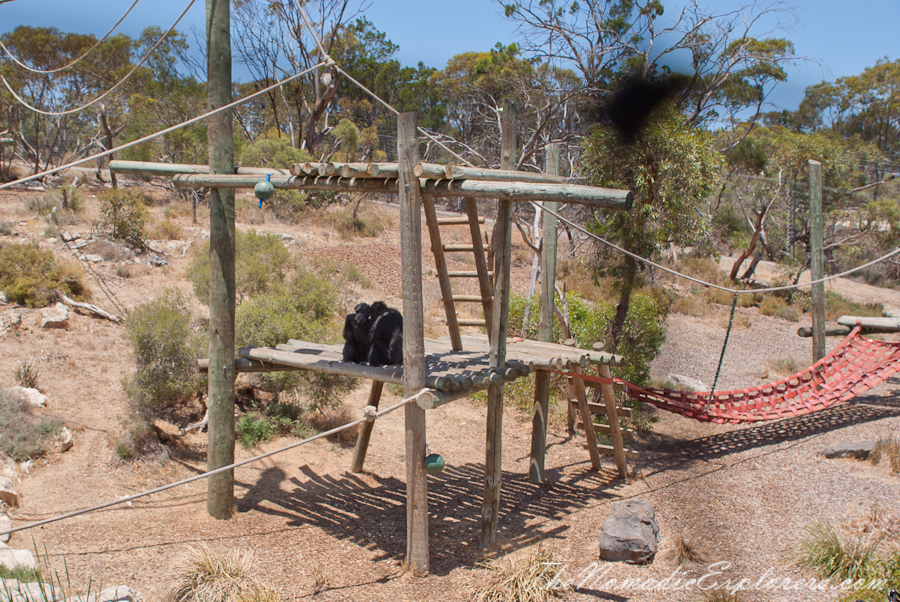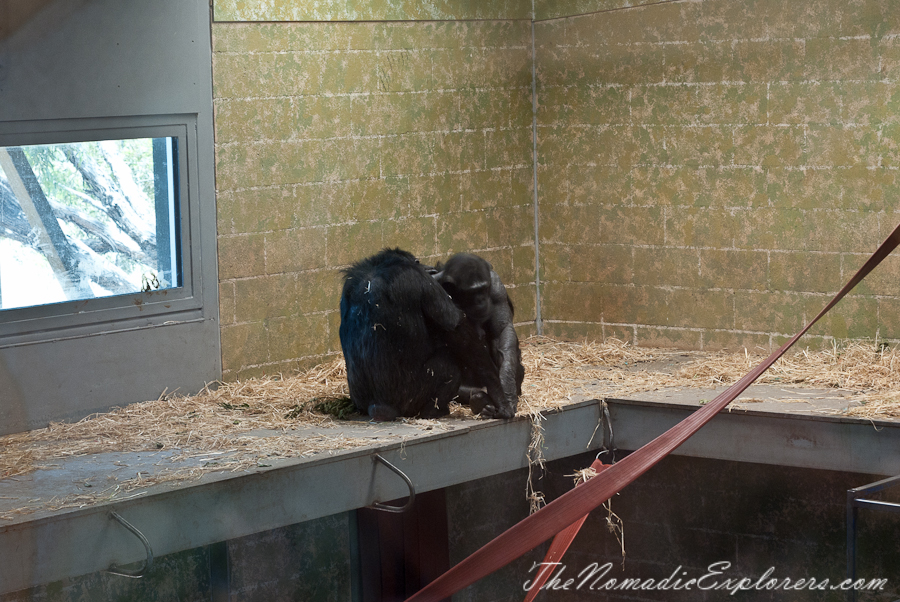 The zoo's Visitor Center is a fantastic place - don't miss it out!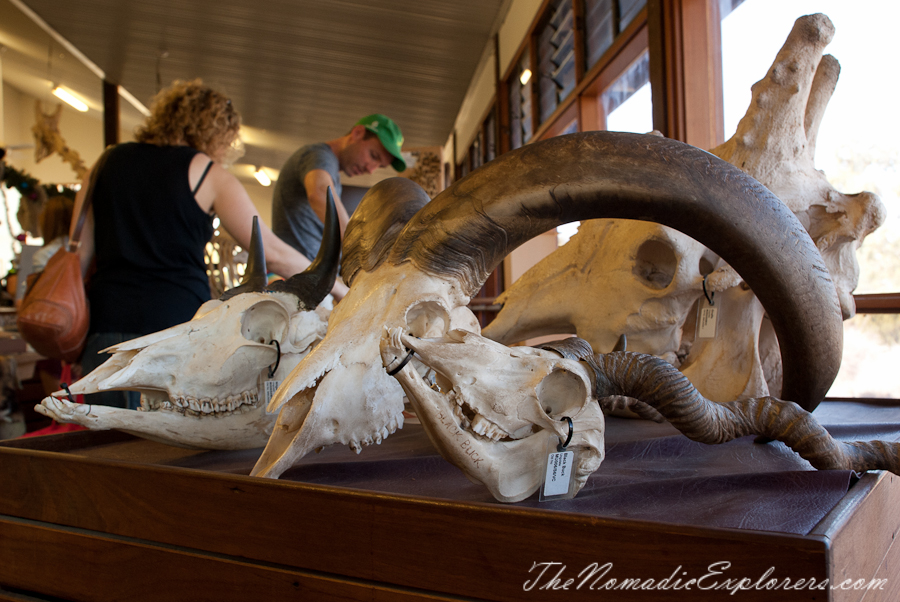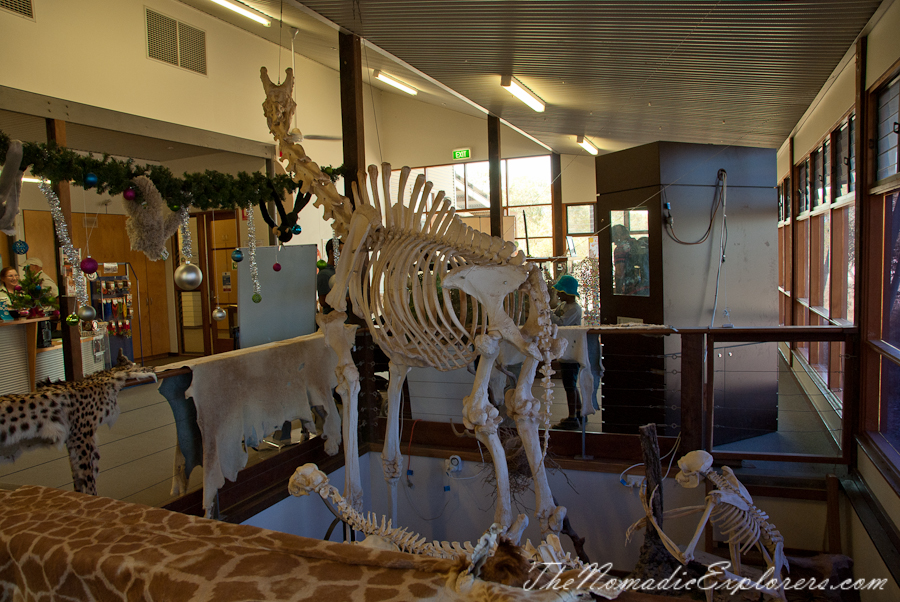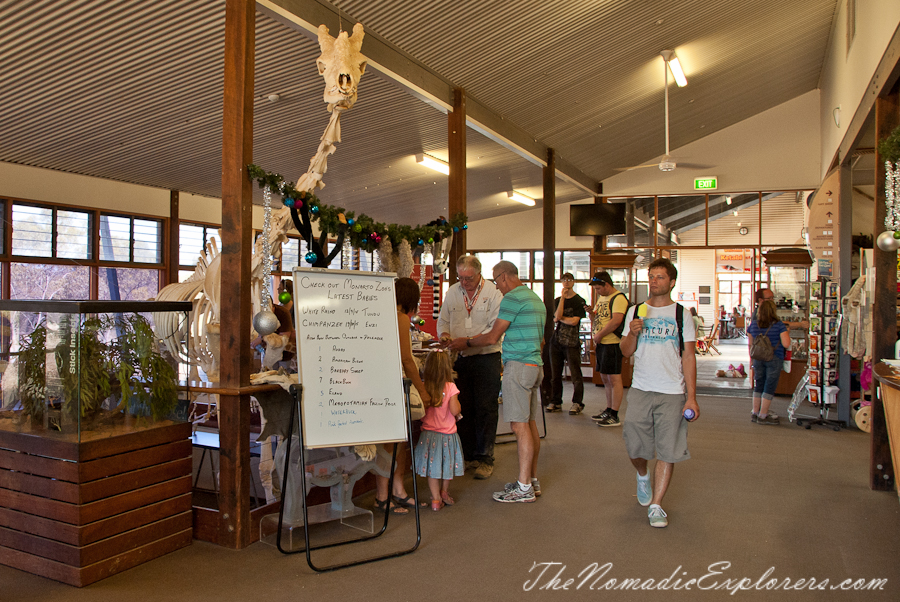 Facilities for food purchase and picnic option, as well as souvenirs is very good. Remember that Monarto Zoo, as well as Adelaide Zoo, is owned and run by a non-profit conservation charity, so any donation is welcome.
You can read more about our visit to Adelaide Zoo here:
Getting there
Monarto Zoo is 70 kilometres from Adelaide via the Princes Highway, on the main road to Murray Bridge. Entry to the zoo cost at the moment of writing (June 2016) is $34.50 adults, $19.00 children and $88.50 for families of two adults and two or three children. A joint ticket to Adelaide Zoo and Monarto Zoo is $51.75 adults, $28.50 children and $132.75 for families.
The zoo is open daily 9.30am to 5pm. It does not allow entry after 3pm and closes when the forecast temperature is 40 degrees or higher.