We LOVE zoos and visit them quite very often: with our friends and guests from other cities/countries, on school holidays and sometimes just for fun on a weekend. However, I found that I don't have any photos from there - we are quite busy looking AT the animals, not photoshooting them.
Last July we went to the zoo with my mum, who came to visit us. I decided to take a camera and shoot as much as I could to write this post about Melbourne Zoo - one of three wildlife reserves managed by Zoo Victoria.
According to Wikipedia, Melbourne Zoo is Australia's oldest zoo and was modeled on London Zoo. The zoo was opened on 6 October 1862 at the Royal Park site of 55-acre (22 ha) on land donated by the City of Melbourne. Before this, animals were housed at the botanical gardens in Melbourne. Initially the zoo was important for the acclimatisation of domestic animals recovering from their long trip to Australia.
The old circus cages, brick enclosures and cast iron bars of the past are long gone. Melbourne Zoo has a master plan to display animals in a series of bioclimatic, or habitat zones: African rainforest featuring gorillas, mandrills, pygmy hippos and parrots; Asian Rainforest with tigers and otters; and the Australian Bush with koala, kangaroos, emu, echidnas and endangered hairy nose wombats. Popular exhibits also include the Butterfly house, the great flight aviary and the Trail of the Elephants.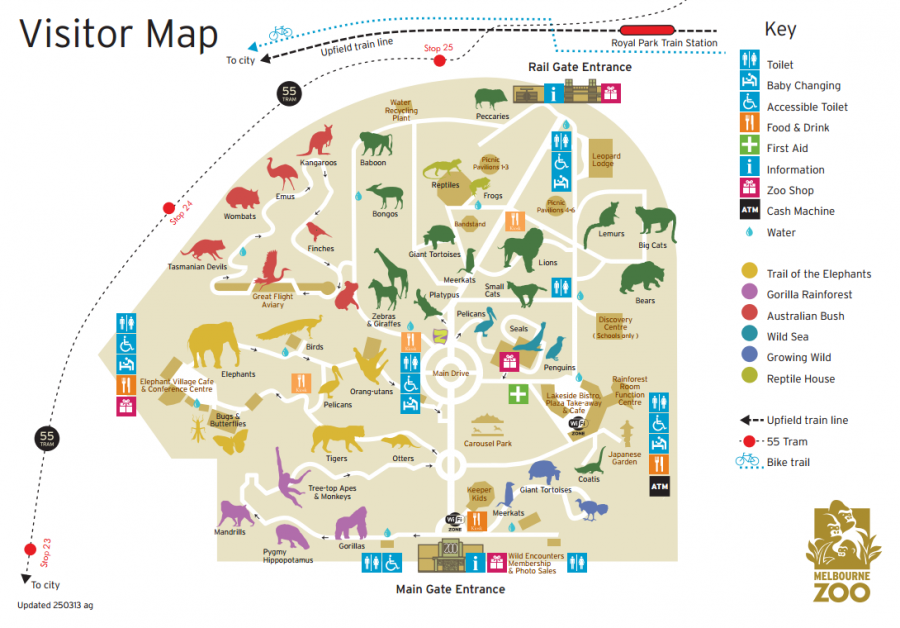 This is how typical enclosure looks like. As you might see, people have less space than animals here: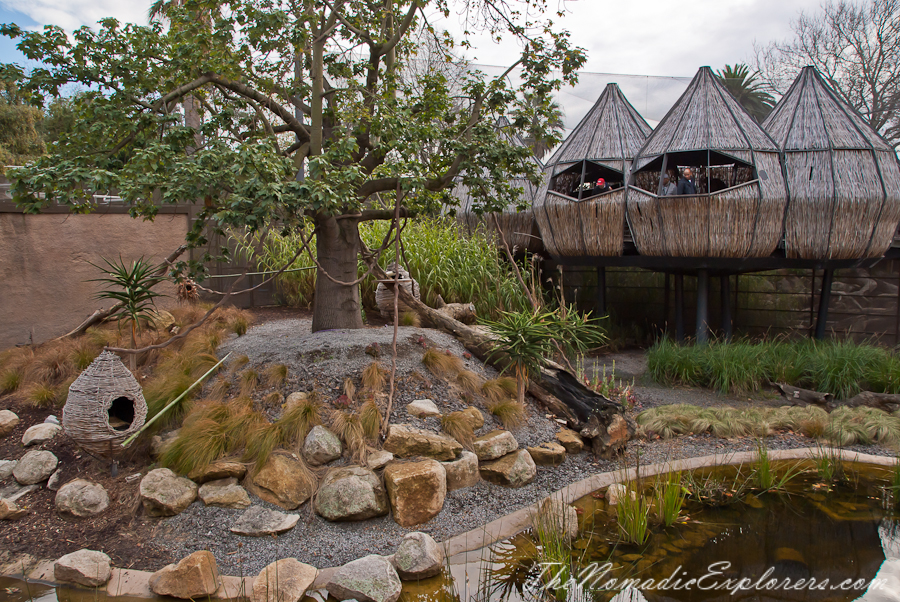 We arrived to the zoo at 10am. We weren't in a rush, so we decided to visit all parts of the Melbourne Zoo. Walking from meerkats to red pandas, from tigers to zebras through aviary, from platypus to reptile house, from lions to bears and so on we enjoyed our visit and opportunity to see some animals quite close!
Meerkats: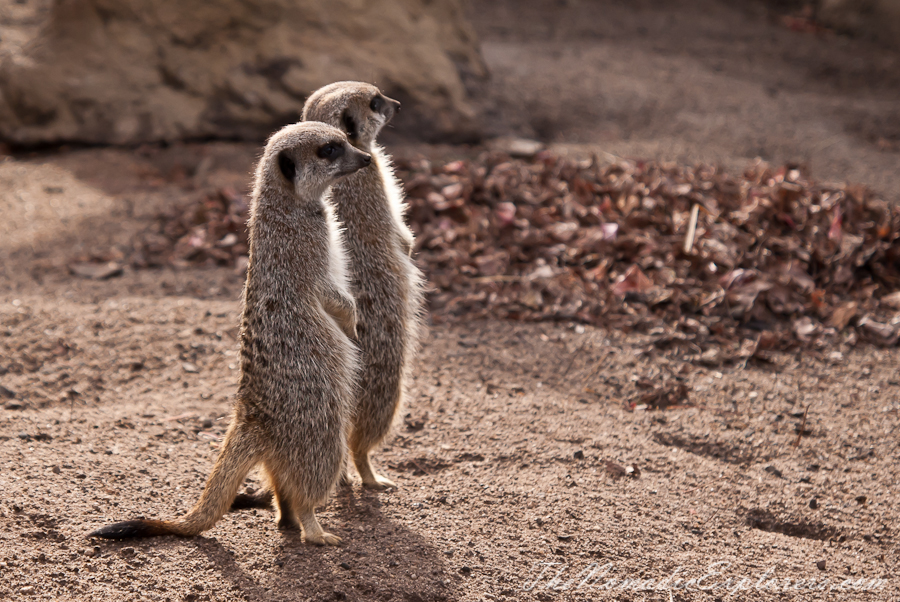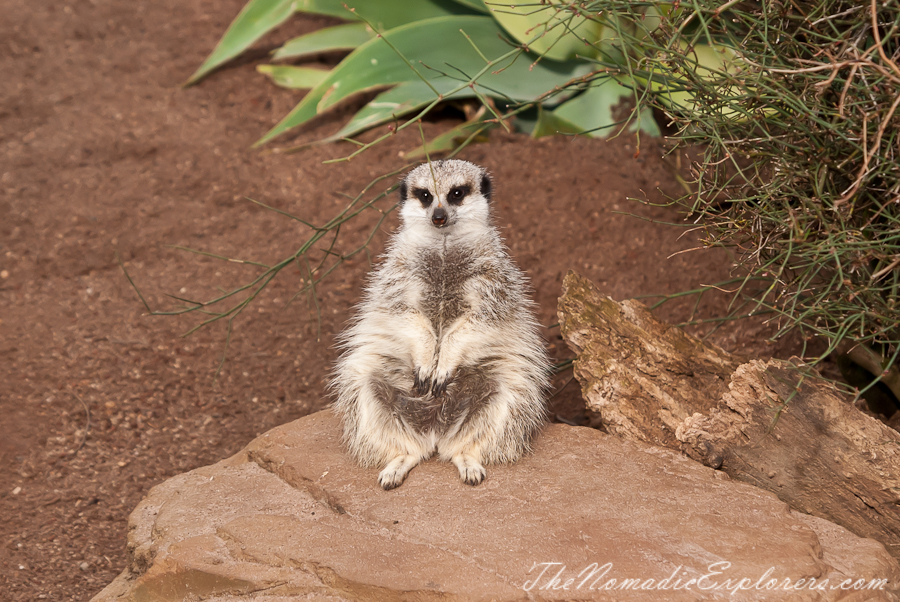 Red pandas: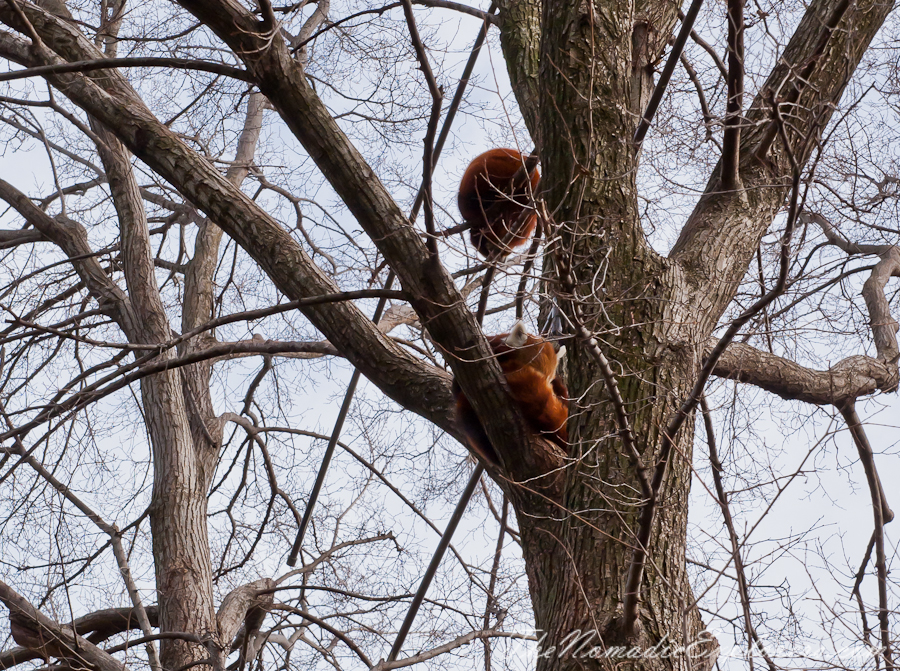 Giant Tortoises: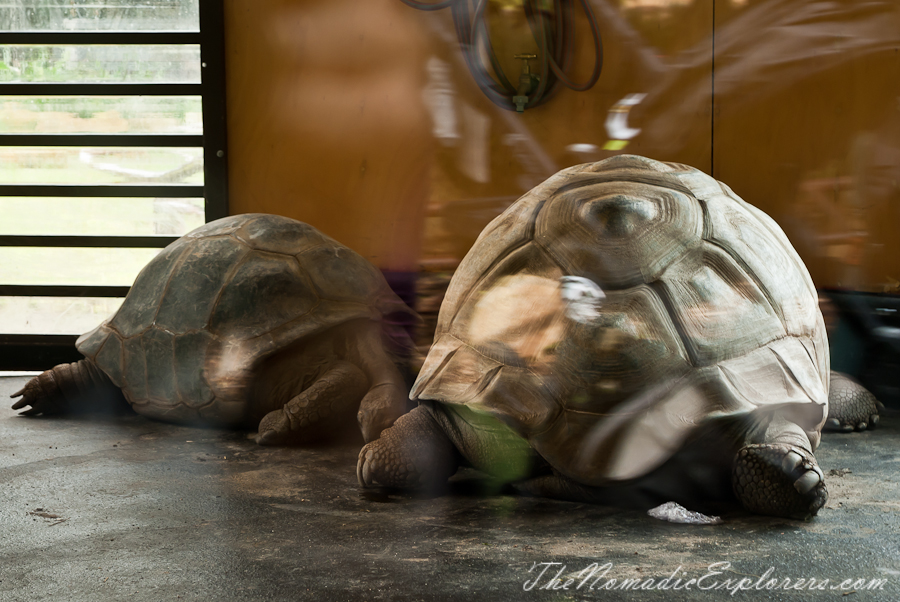 Lemurs: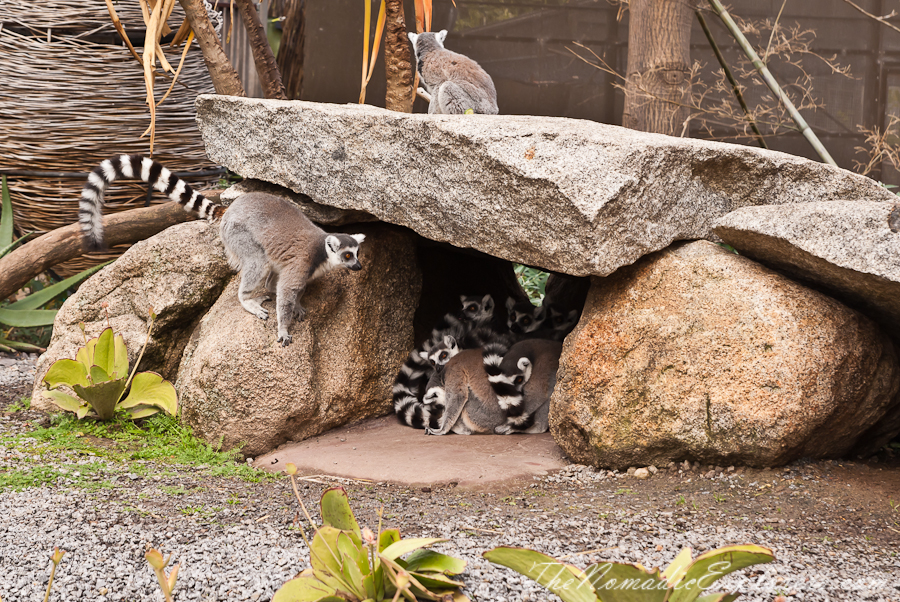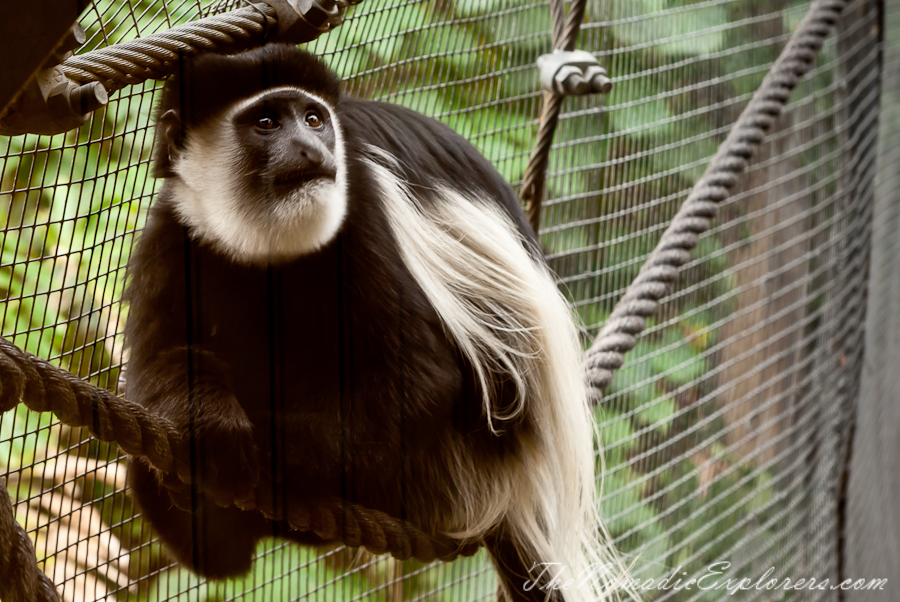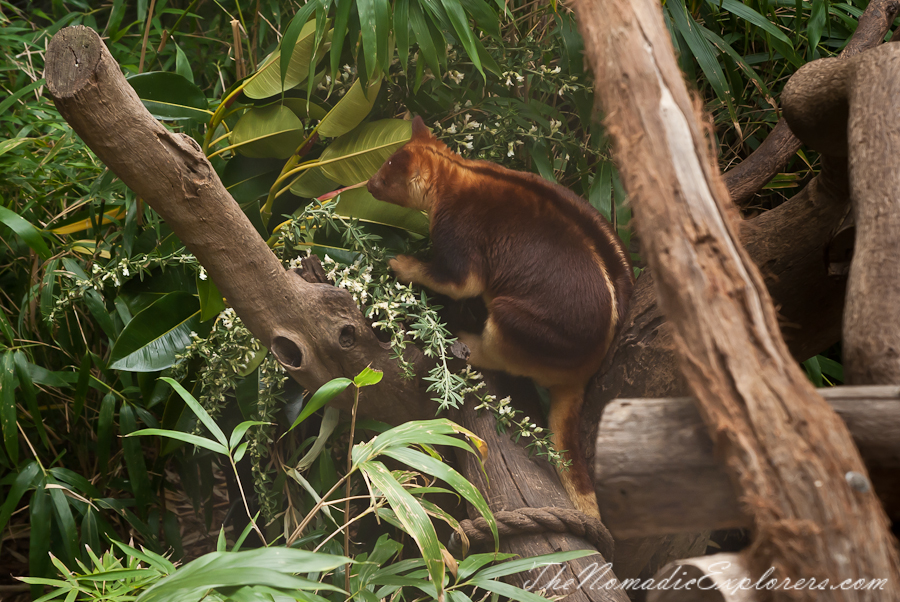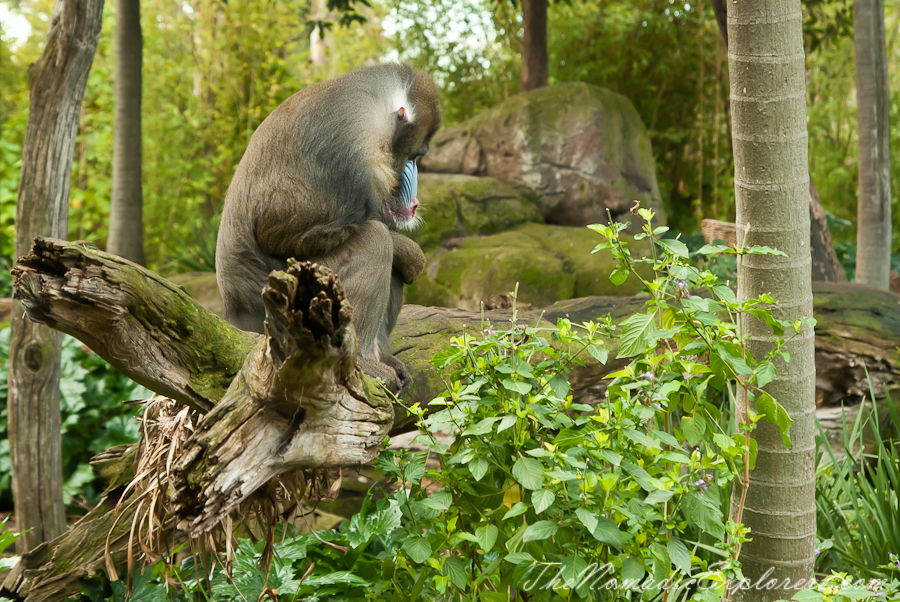 Butterfly House: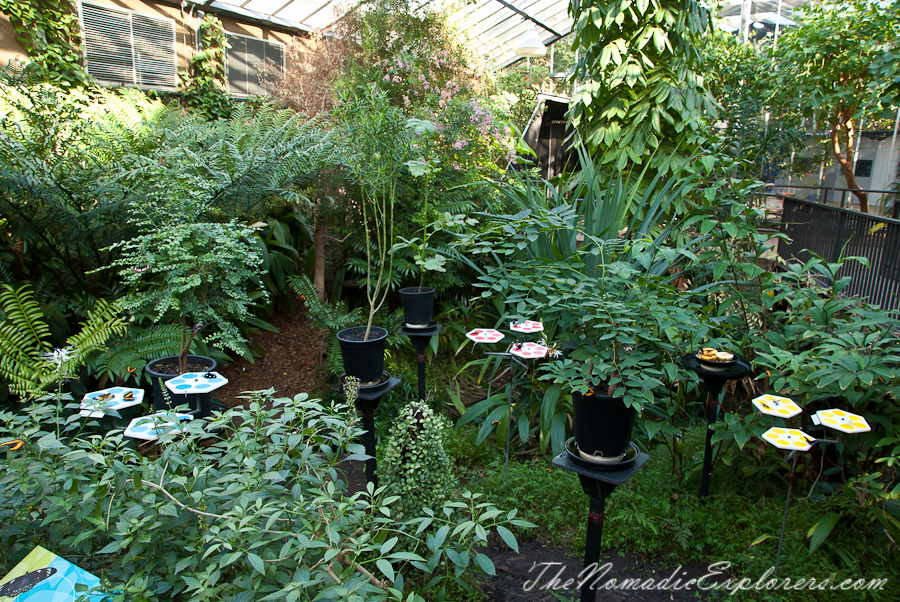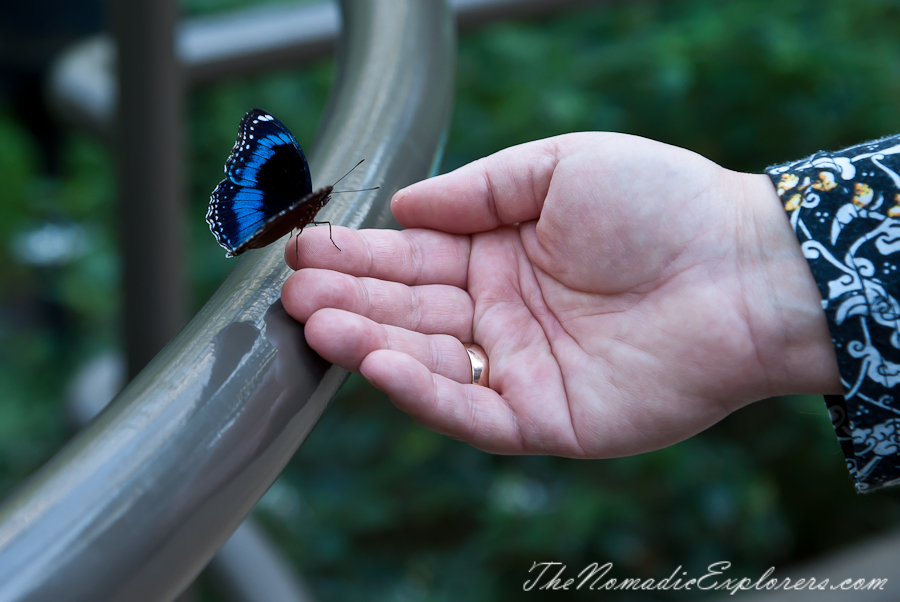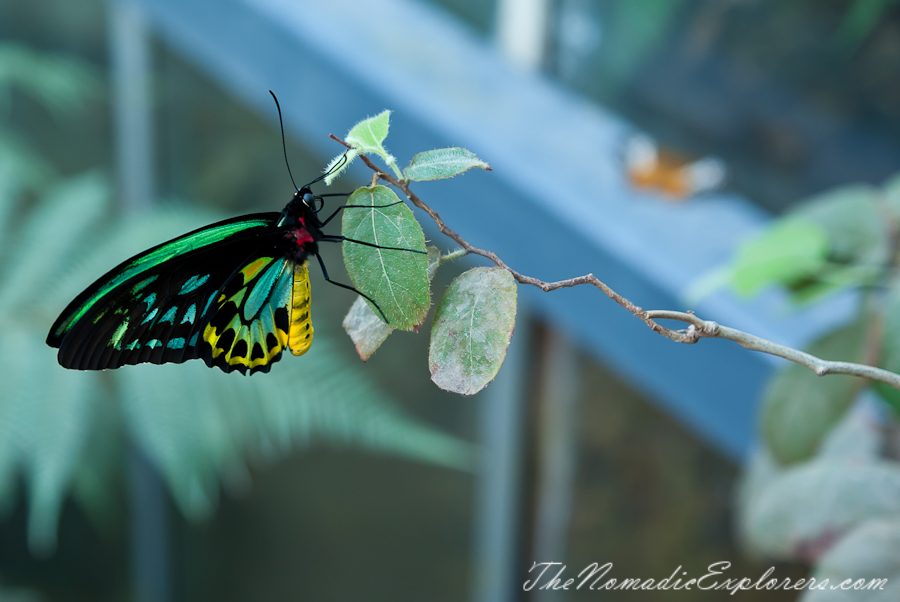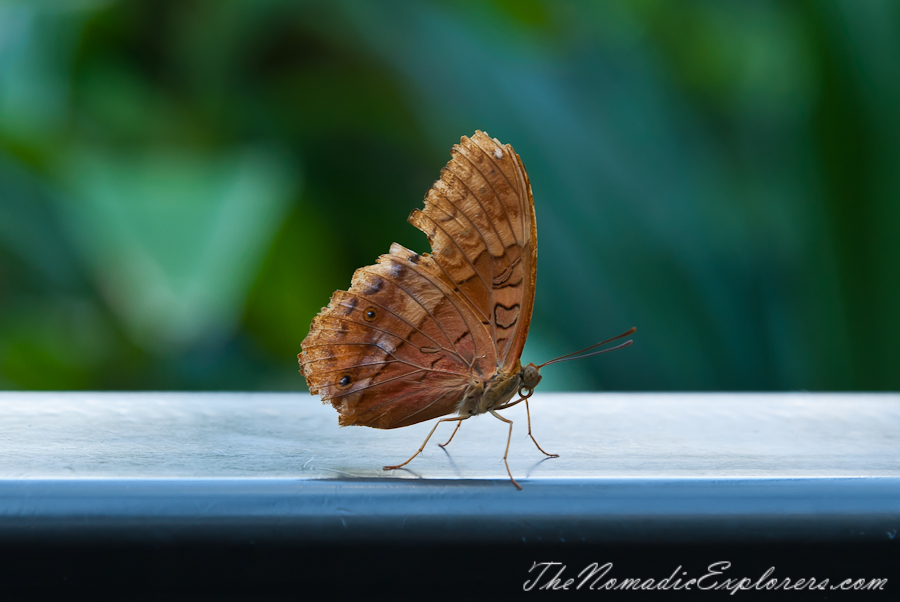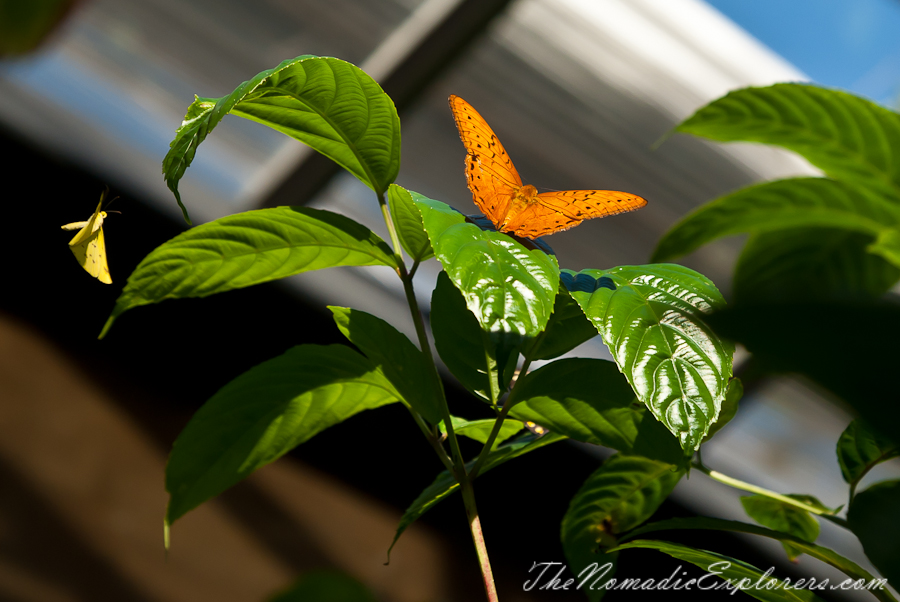 You can also see how caterpillars are transformed into butterflies: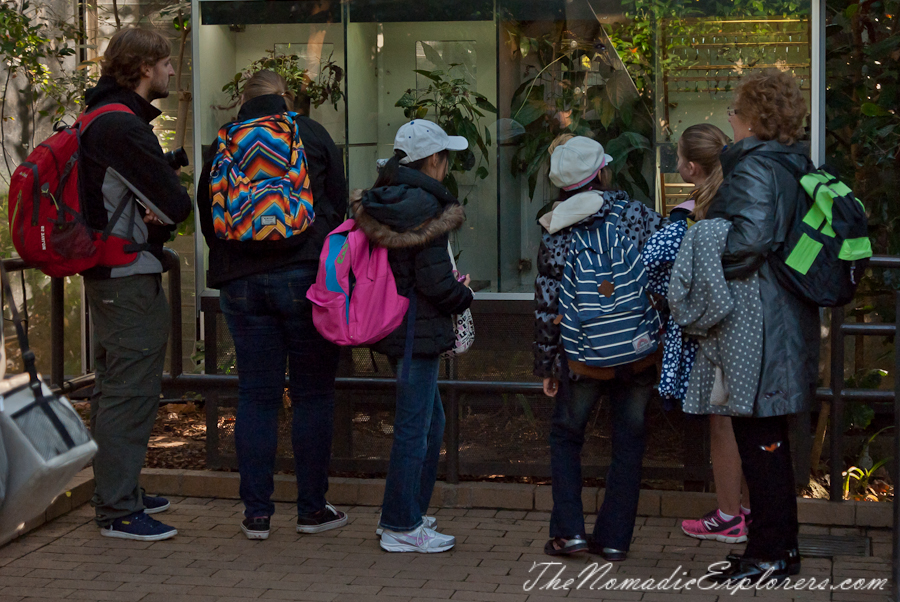 We were lucky to see how one of the elephants takes a bath!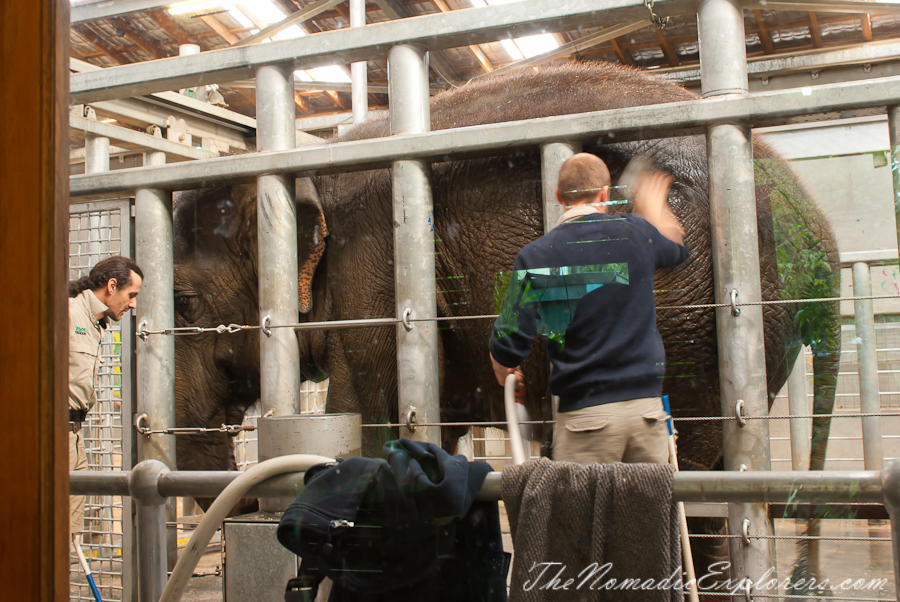 African Dogs: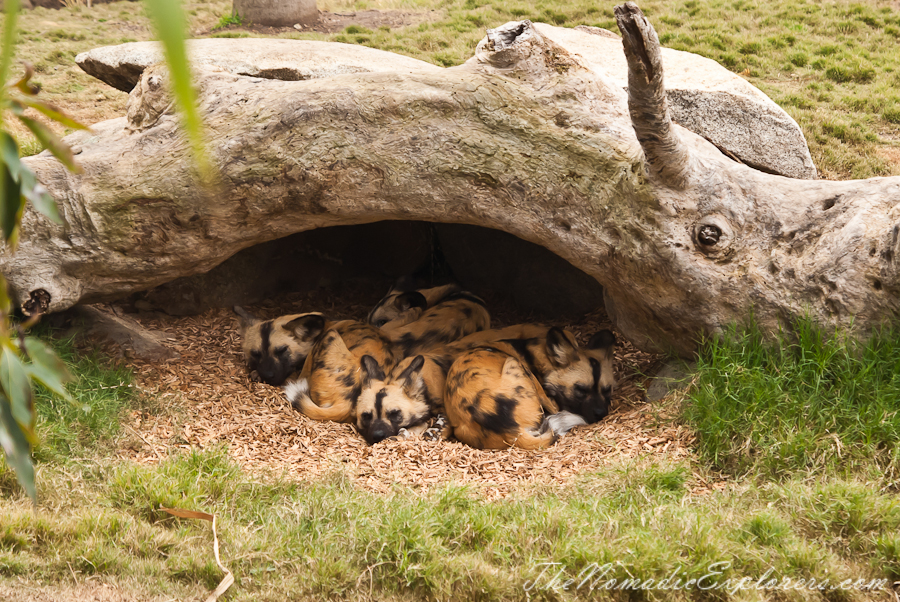 Australian animals: koalas, parrots, kangaroos, Tasmanian Devils, emus....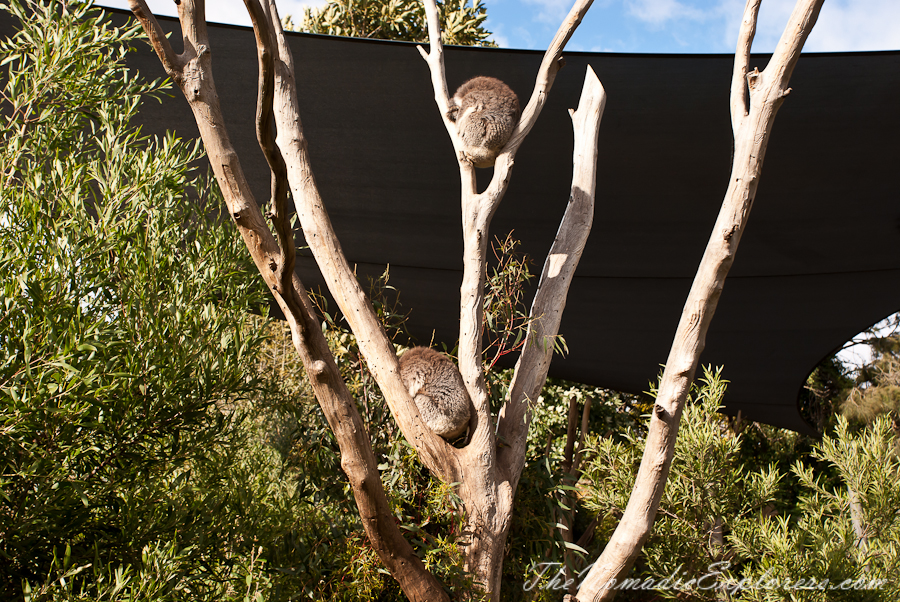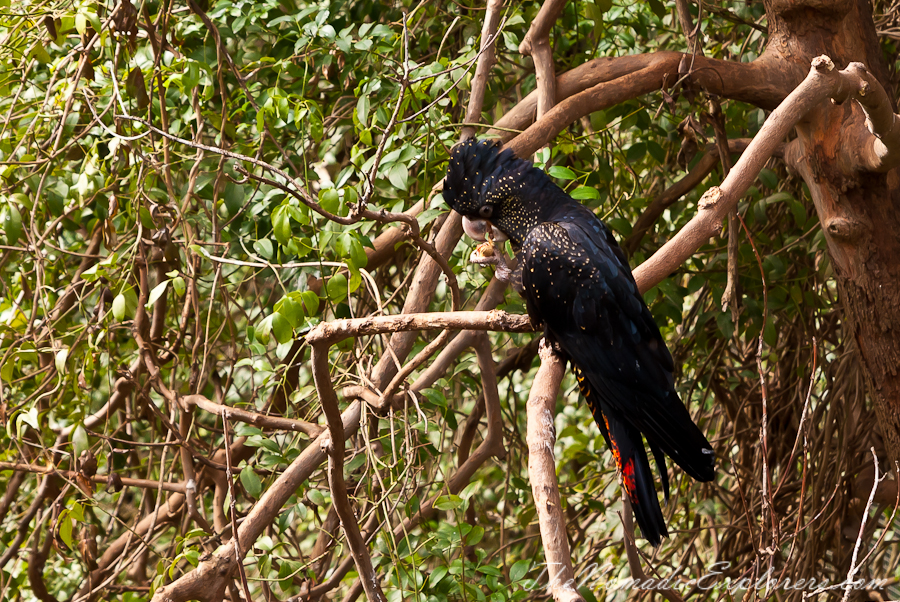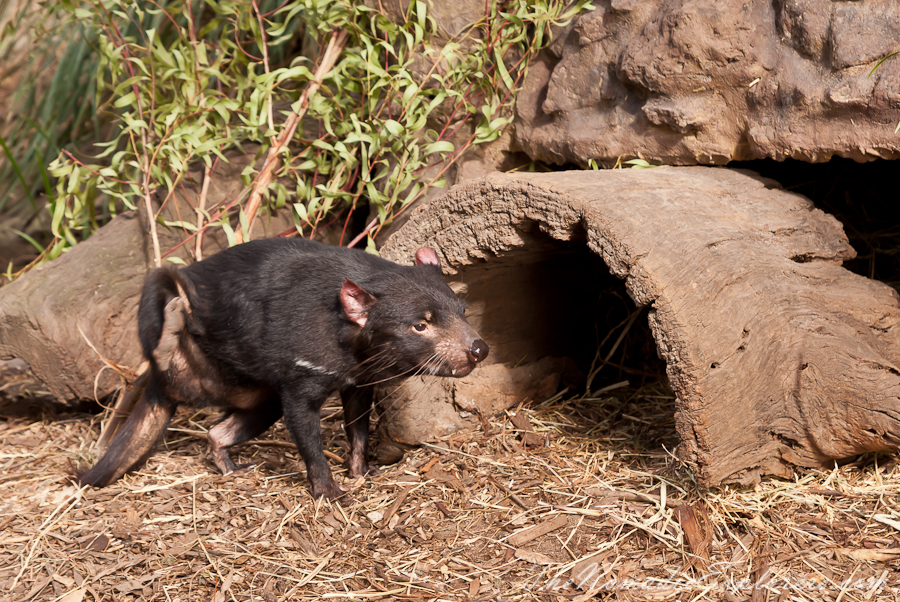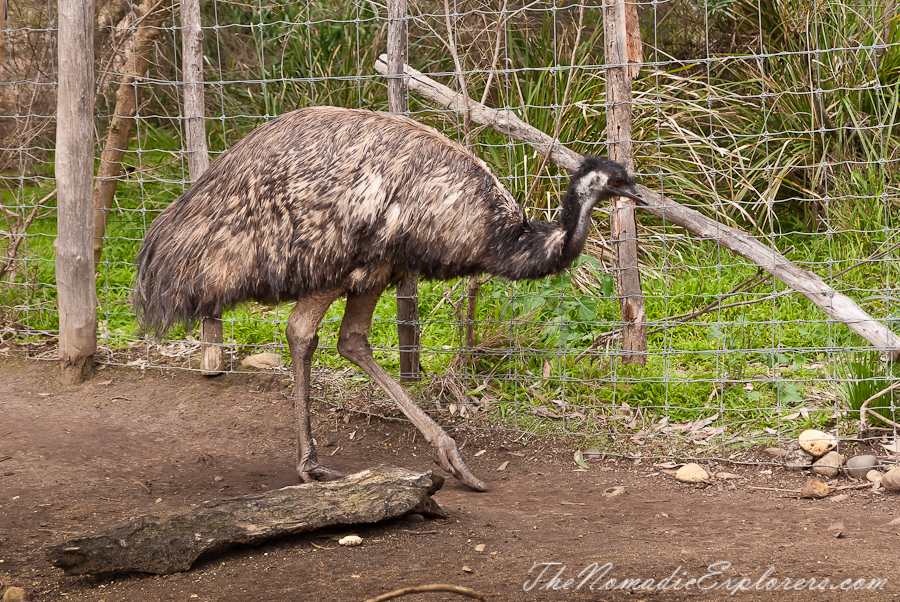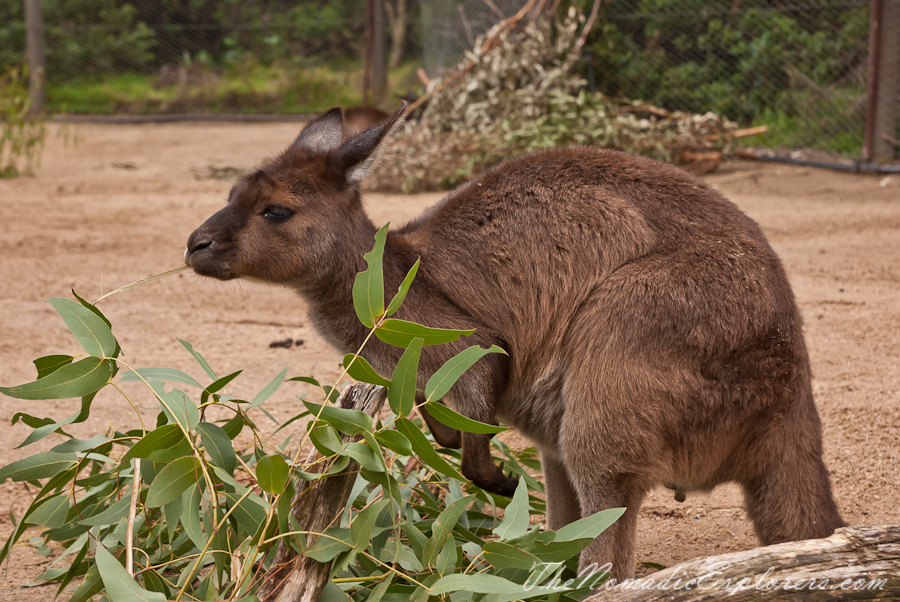 Reptile House: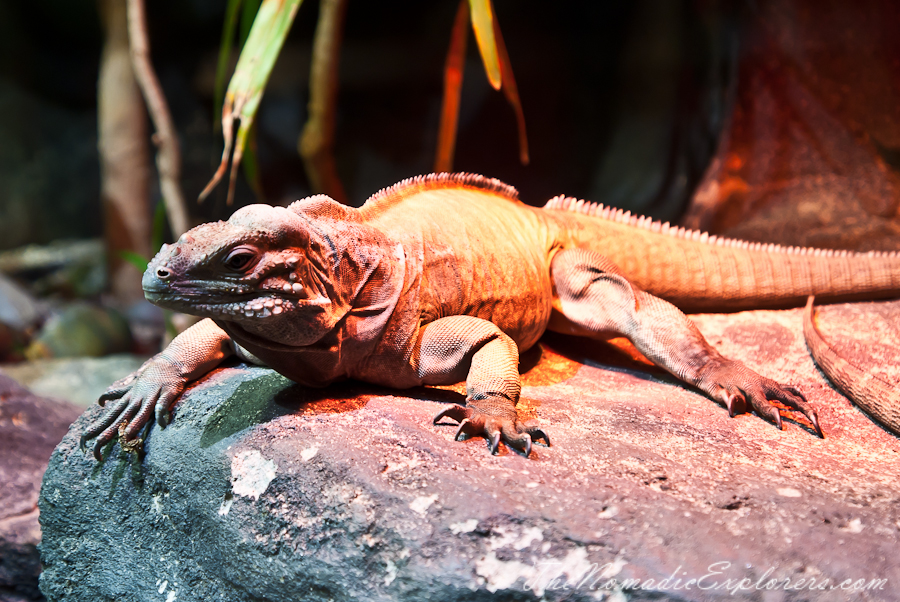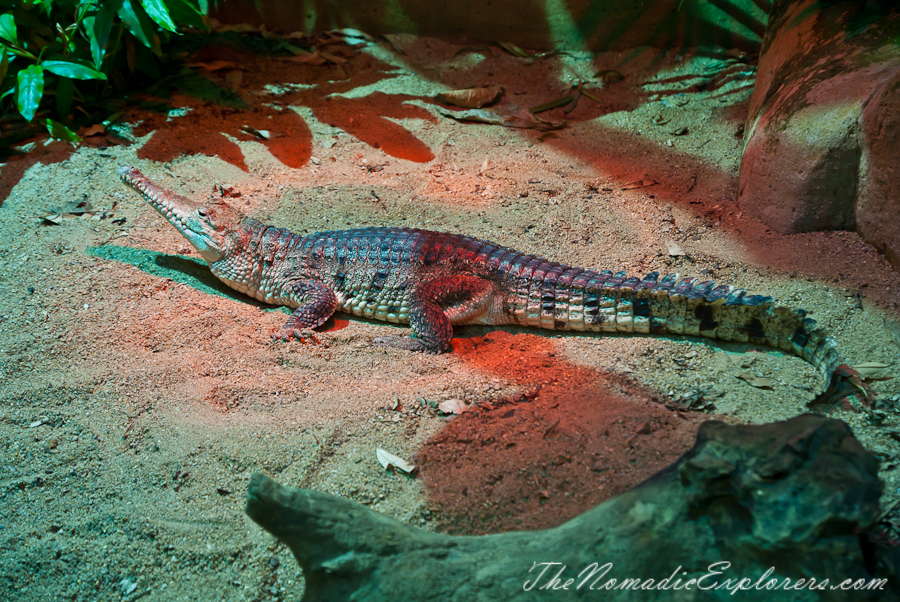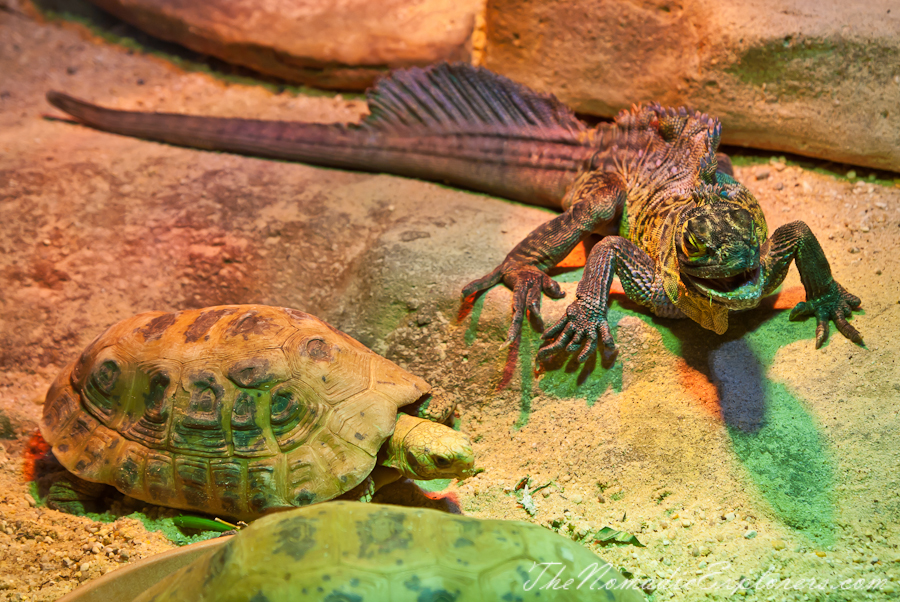 Big cats: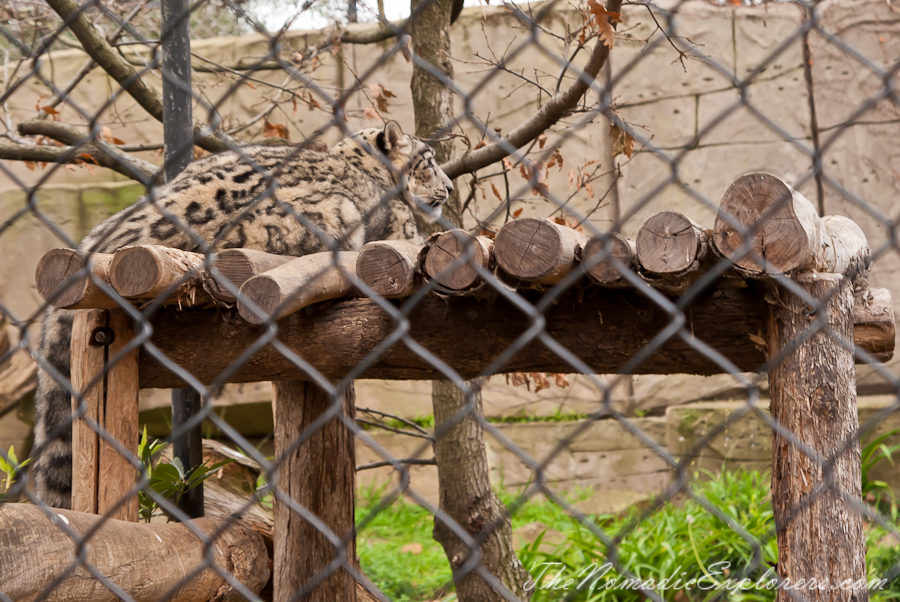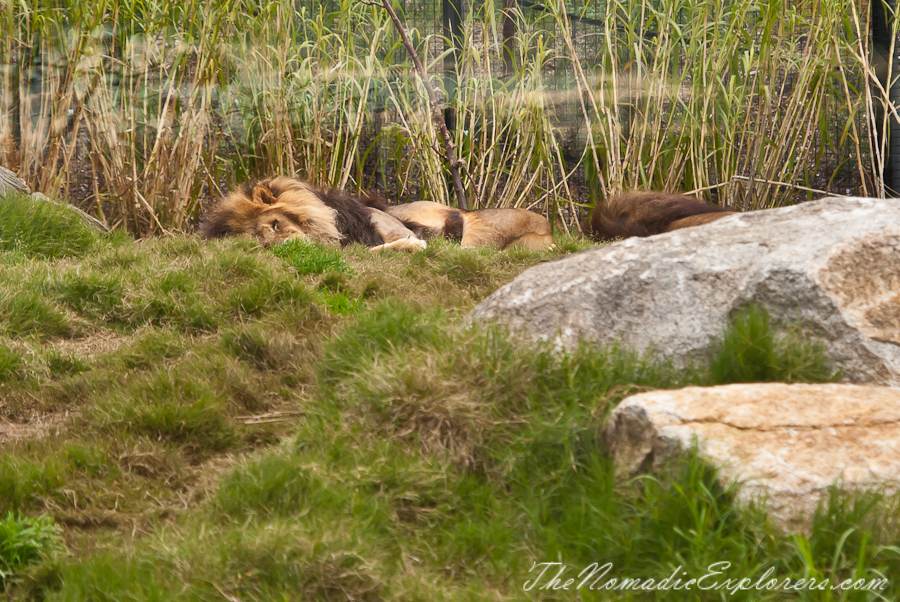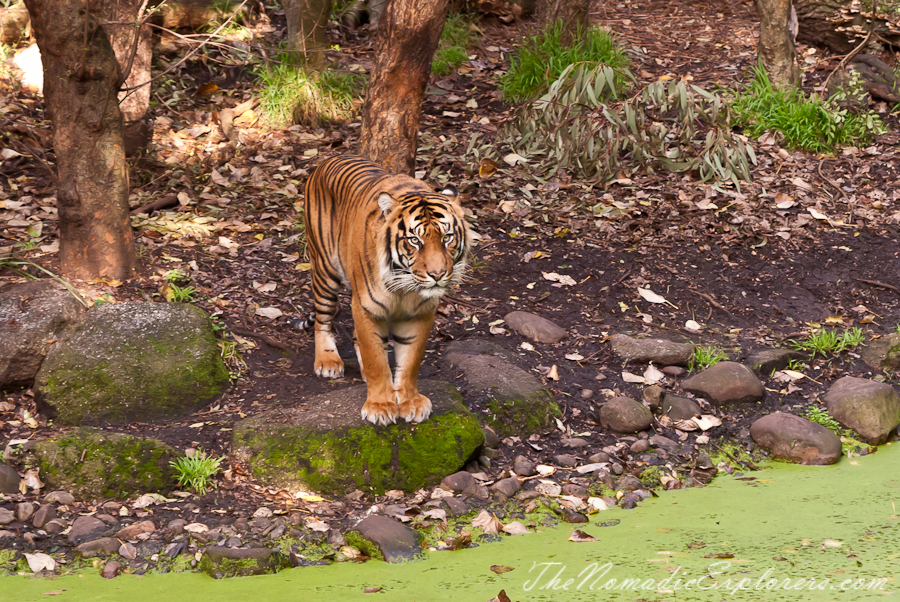 African Zebras and Giraffes:
'Wet' area with seals, penguins and pelicans: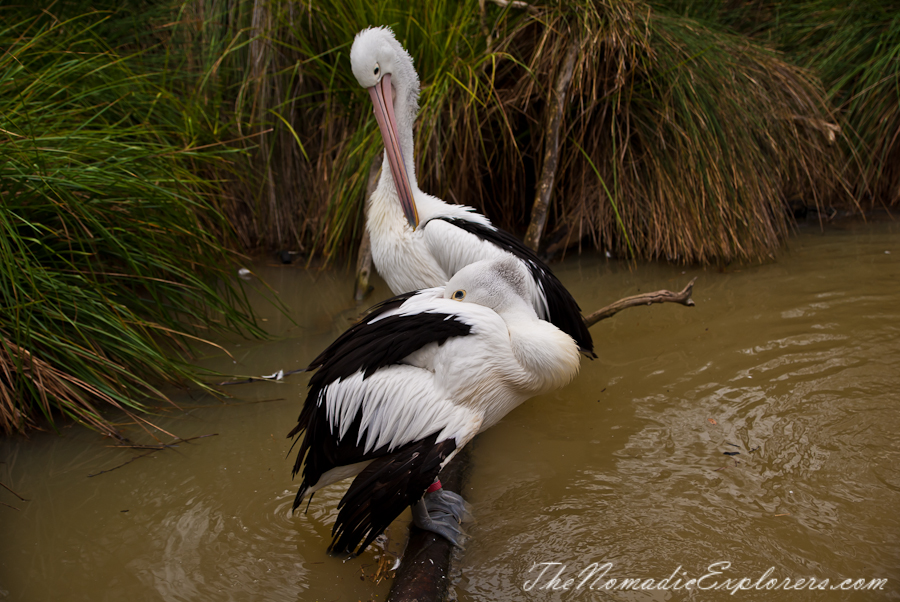 Seals have a HUGE area to swim, however this one decided to sleep :)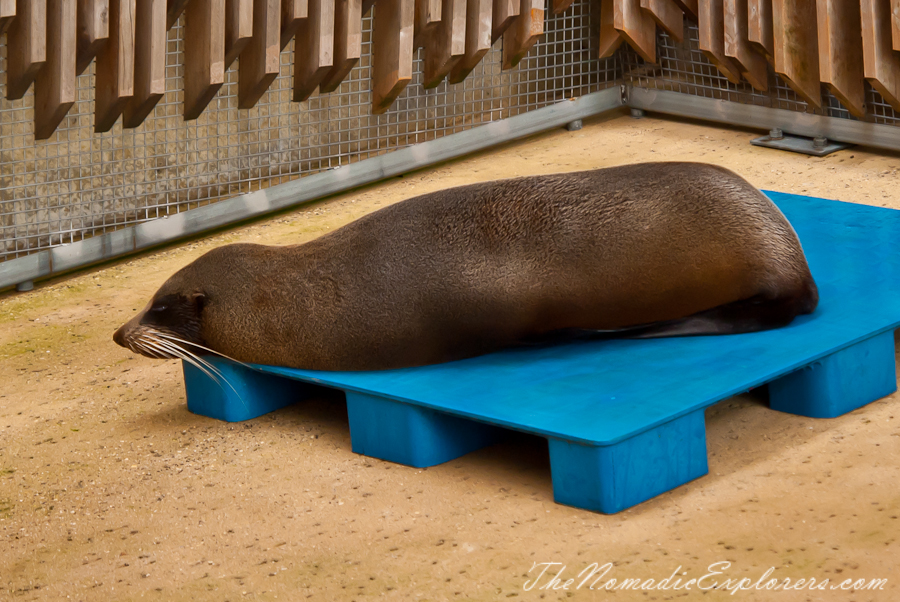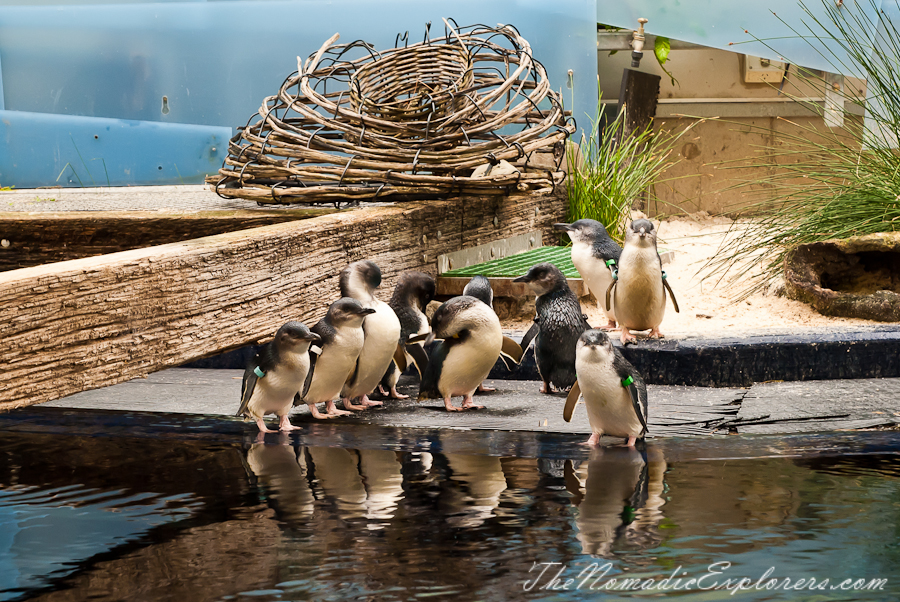 Young Obi (Pygmy Hippopotamus) is nearly 2 month old: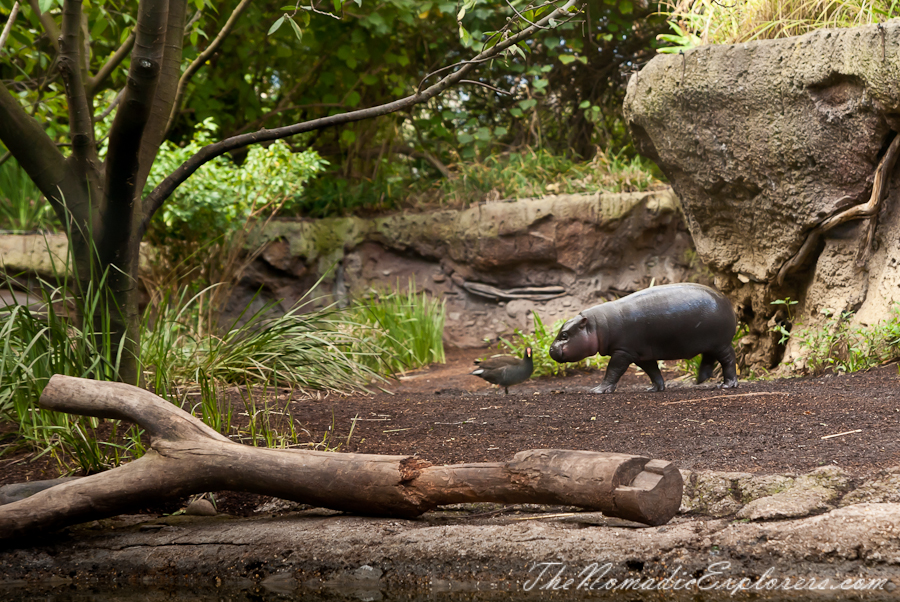 Visitor encounters and expectations of the Zoo have evolved over the years along with the Zoo's practices. It has transformed from its early days of collecting and displaying species for public viewing to its current role in fighting extinction through local and global breeding and conservation programs.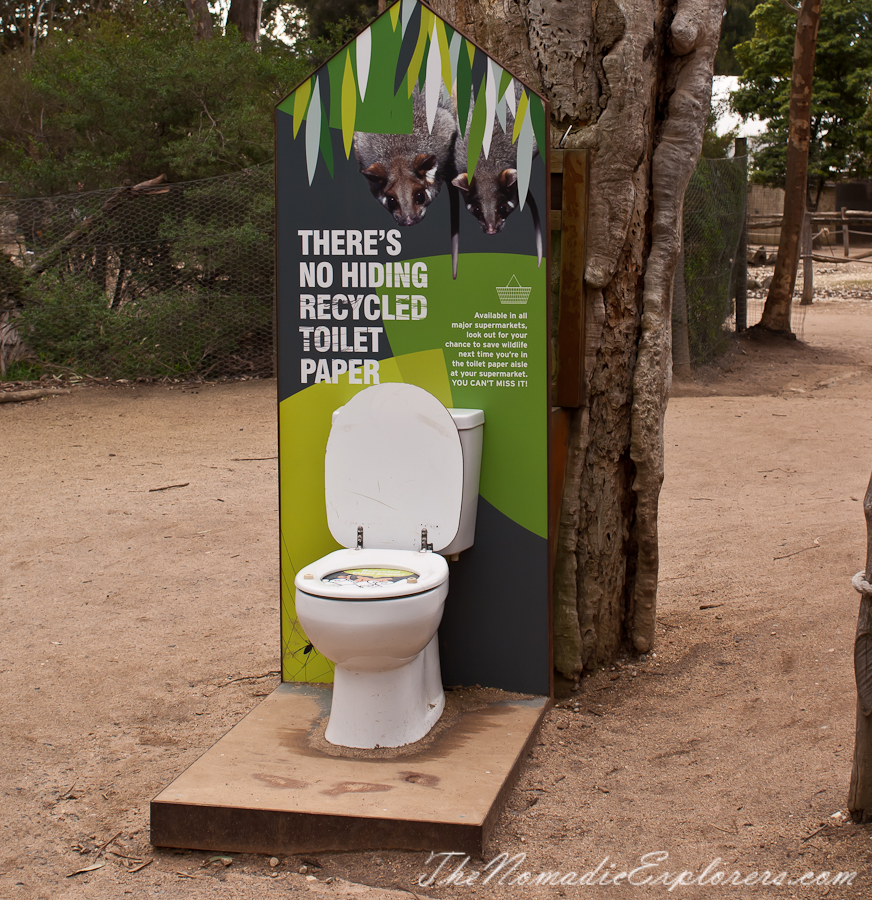 Before heading to the zoo, check their website and plan ahead your visit. Our advice is check the times and meet some keepers to hear about animals from the people who know them best. All keepers talks are free, so don't miss this opportunity!
Another advice is if you travel without kids, try to visit the zoo during the week, not on a weekend or during the school holidays. Kids admission price is free on Saturdays, Sundays and on public/school holidays, and the zoo becomes quite busy on these days.
Melbourne Zoo is located only minutes from the city centre, within Royal Park. Car parking is available ($2 for five hours) or visitors can take the tram or train to reach the Zoo. Tram 55 from William Street in the city centre runs daily, stopping directly outside Melbourne Zoo. Trains run from Flinders Street Station on the Upfield line, stopping at Melbourne Zoo's own Royal Park Station. Bus route 505 from Moonee Ponds to Melbourne University stops outside Melbourne Zoo. The Melbourne City Shuttle also visits Melbourne Zoo several times daily. For further instructions visit the Melbourne Zoo website.