Autumn is the most spectacular time of year in cool climate areas bringing mass displays of colour from the deciduous trees and is a perfect time to get out of the house and enjoy mother nature.
This autumn we spent couple of weekends visiting different gardens and parks around Melbourne looking for beautifully coloured trees.
Today I am going to tell you about one of the hidden gems in Dandenong Rangers - Alfred Nicolas Gardens (former the Burnham Beeches Estate), known for their picturesque waterfalls, water features and its iconic ornamental lake and boathouse.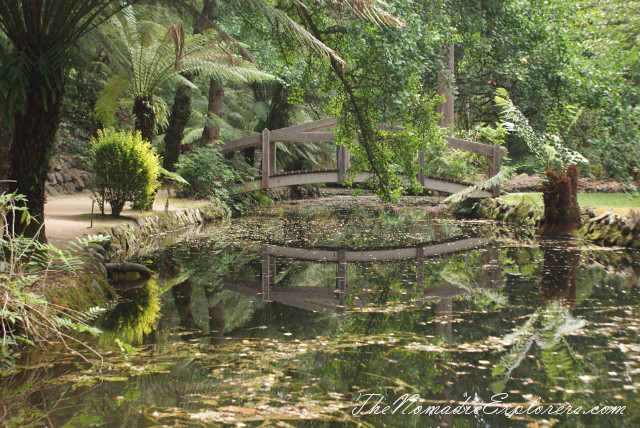 Alfred Nicholas and his brother George developed the Aspro painkiller formula, becoming the first person to officially patent the formula after it was lost from general use after the First World War. He purchased the land in 1929 and proceeded to purchase subsequent land around it, extending the size of the property to 13 acres. The Burnham Beeches Estate is an Art Deco masterpiece, designed for Nicholas in the early thirties, and is somewhat likened to the lines of an ocean liner.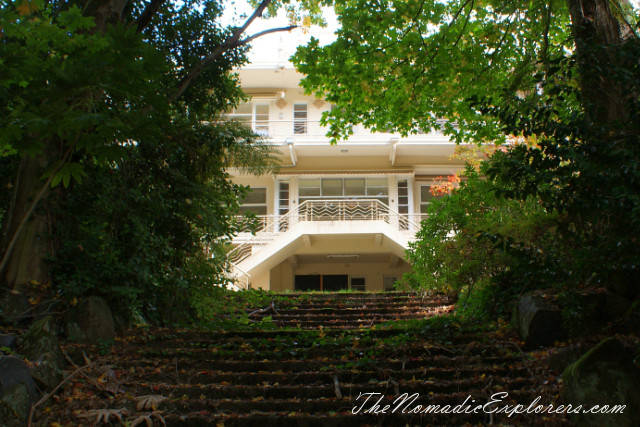 Nicholas travelled to many parts of Victoria and overseas to look for established trees to populate his gardens, designing it with a lake, rock pools, and ornamental designs. He hired an expert gardener to help with the creation of his prized garden.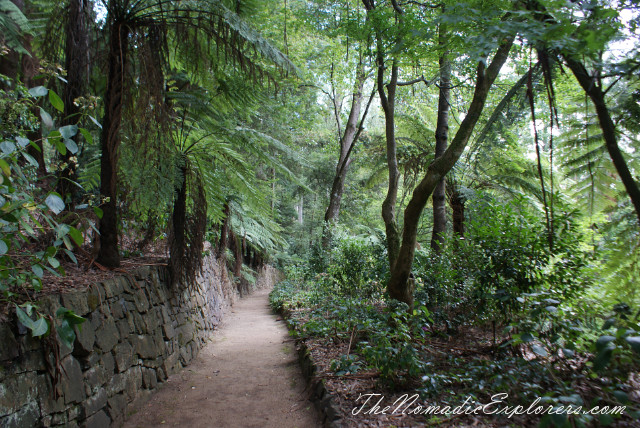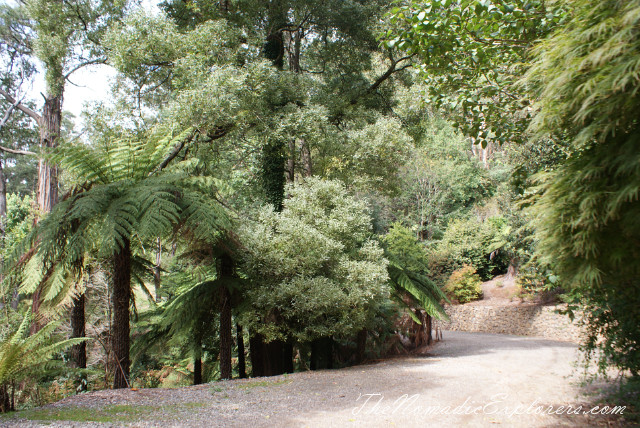 The gardens were not finished before his death in 1937, although the majority of the planting had been finished.  This then left his widow alone to look after the property, resulting in the garden falling into a state of deterioration.




The property has a long history of patronage and has gone through many phases and changes of ownership, including being a hotel, a Children's Hospital in the early 1940's, a research facility in the 1950's, with new extensions added to it in both the 1950's and 1980's.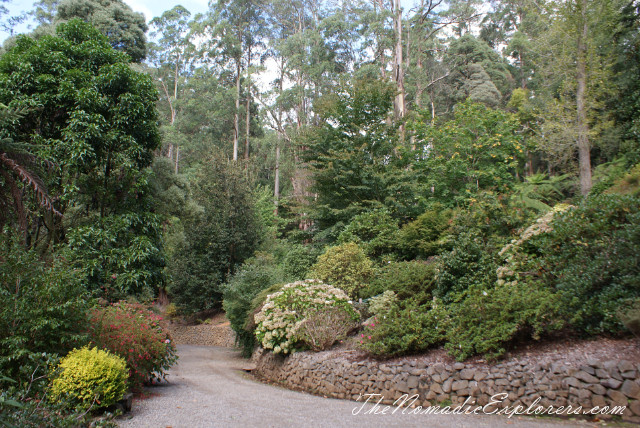 After the property fell into a state of disrepair and became unused from the early 1990's, the Estate was purchased in 2010 to be upgraded and refurbished to modern standards. The Mansion unfortunately has not been refurbished or restored and is not open to the public at all. Onlookers can only gain a view from the other side of a cyclone fence surrounding the area of the mansion.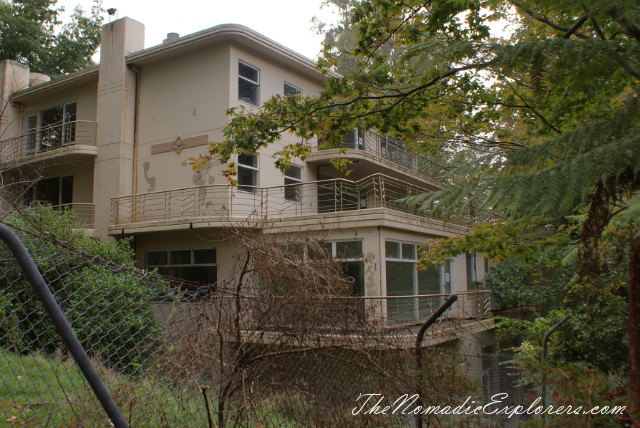 Towards the bottom is where you will find the ornamental lake with a small boathouse that reflects on the lake. Walking paths and bridges criss cross to give you a view from all angles. Surprisingly, there are over 3km of paths within the garden to discover.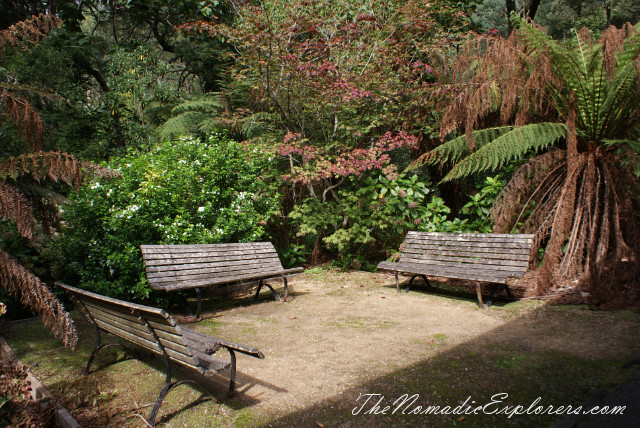 Alfred Nicolas gardens are spectacular at anytime of the year but I believe that in Autumn it really shines with the most stunning array of deciduous trees and ornamental lake. Hope next time we will be lucky enough to see the beauty of autumn there, as this time (April 2014) we visited the garden before the trees changed their colour.