On our way back home we made a stop at the Wannon Falls and the Nigretta Falls lookouts. We were lucky to see these waterfalls in full flow. Both of them are located near Hamilton town. The area around Hamilton was known as Volcano Country. This was evident as we noticed traces of basalt formations in the lip of the falls providing the hard layer necessary for waterfall formation.
To get to waterfalls follow signs on Glenelg Hwy - both of them are well signed.
First of all we went to the Wannon Falls. The Wannon Falls were created by lava flows that surged upstream to the Wannon River. The water which cascades over a 30-metre vertical precipice into a deep plunge pool below, is actually flowing over hardened basalt lava. Further downstream, rapids wind their way around large blocks of basalt, dislodged over time down the embankments of the narrow valley.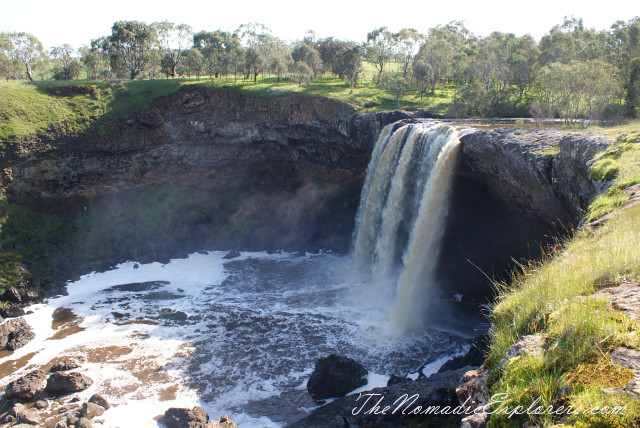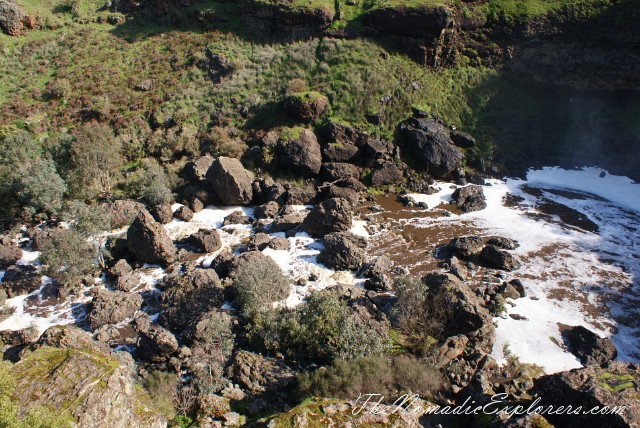 Then we crossed the Glenelg Hwy and went to the Nigretta Falls (is coordinates are -37.656165,141.924535). It is thought that the site where the Nigretta Falls are found may have been the location of a super volcano about 450 million years ago. It has excellent river walks, viewing areas, barbecue facilities, red gum picnic tables and a jarrah timber stairway leading to the base of the falls.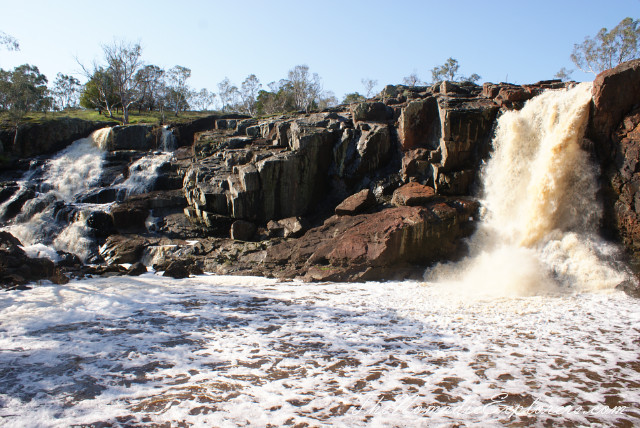 Then we went back to the other Wannon Falls lookout: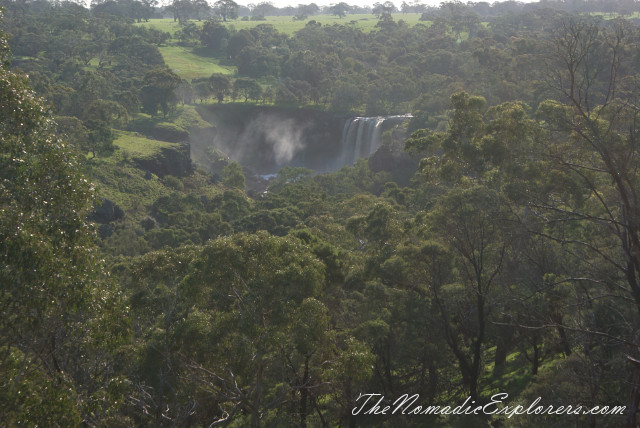 There is a short (40min return) walk to the waterfall, but we had so many things to do before sunset, so we went further to the Byaduk Caves and tumuli. I will tell you a little bit more about them in my next posts.

Stay tuned!