Driving along the road between Warrnambool and Terang, it's not immediately apparent that there is a charming waterfall just a few kilometres off the highway. At only around eleven metres in height, the Hopkins Falls are never going to rival the sheer magnitude of Niagra; nevertheless, the river never fails to impress with its rocky path to the wide drop into the pool below, surrounded by reeds and scenic pastures. For a few days in early summer each year, the falls are the scene for one of nature's most extraordinary migrations, as short-finned eels negotiate the falls on their migration to and from their spawning grounds in the Coral Sea (3000 km away).
Hopkins Falls are called Thangang-poonart in the Kirrae whurung language. These words mean 'eels bite the stones'.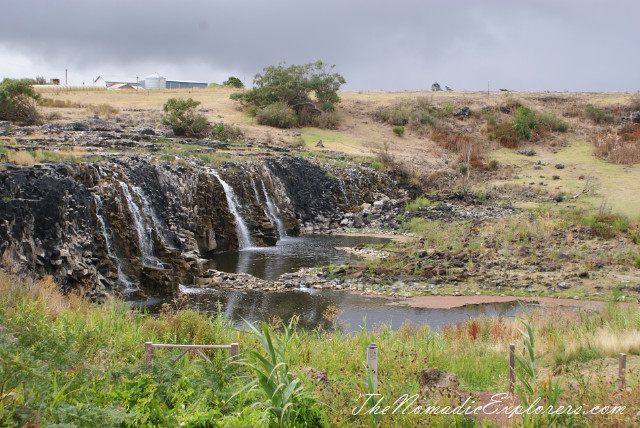 From the bottom viewplatform: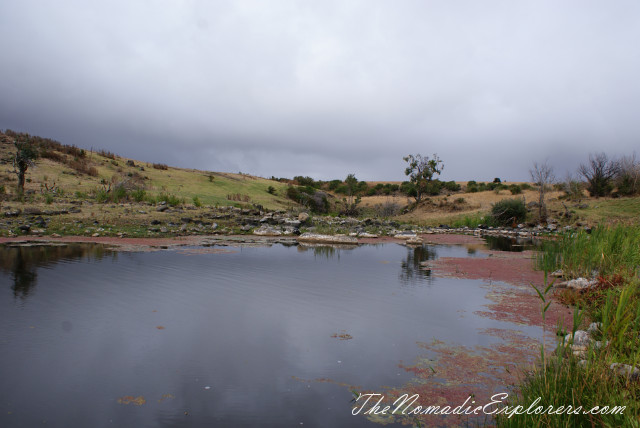 We didn't spend much more time here other than to take photos given the state of the falls and the fact that the weather started to get even worse. So I'm sure there were probably more ways to enjoy the falls and say a bit more about it, but the circumstances made it less attractive for us to do so.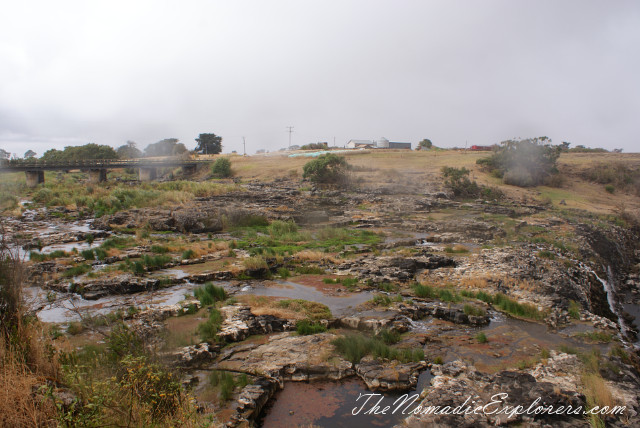 By the way, I googled some great photos of the falls during flooding: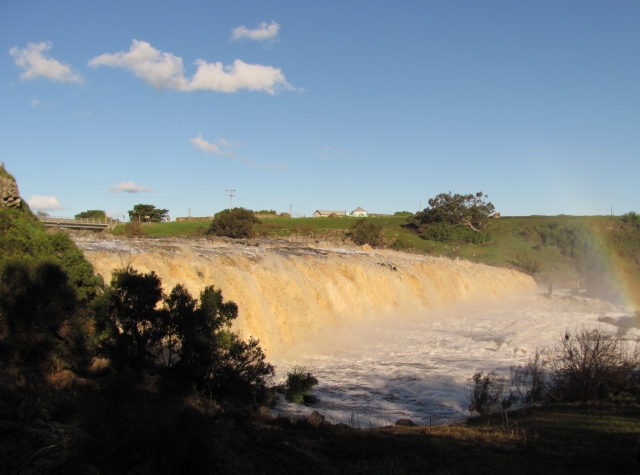 (Photo from http://www.visitportfairy-moyneshire.com.au/townsplaces/hopkins-falls website).