On the second day of our Top End trip, after we walked Wangi Falls walk, we were ready to walk some more. We went further by the Litchfield Park Rd and stopped at Cascades.
There are two walks in there: Lower Cascades Walk and Upper Cascades Walk. Initially we thought that we might do both of them, as they, actually, looped, but as it became very hot (+35, again!), we chose the shortest one.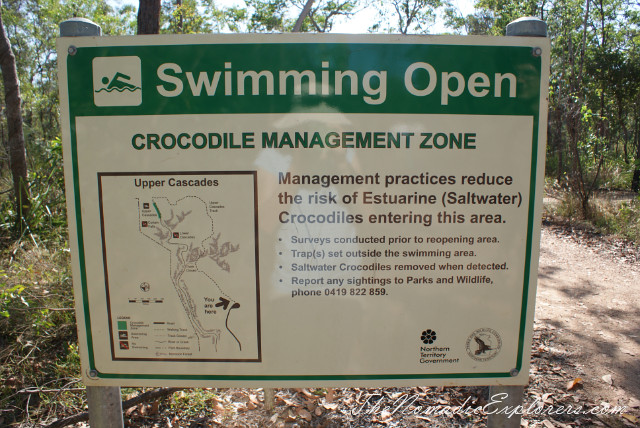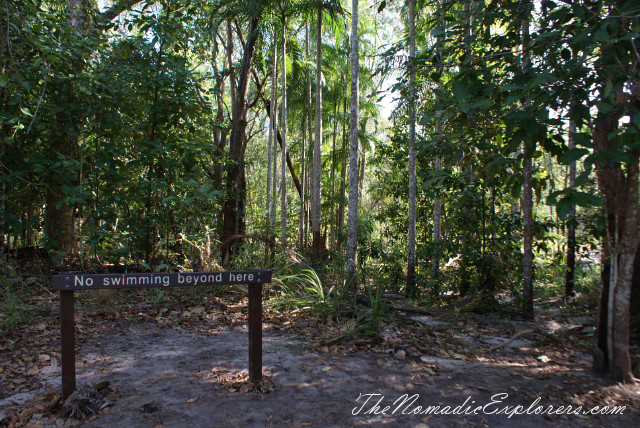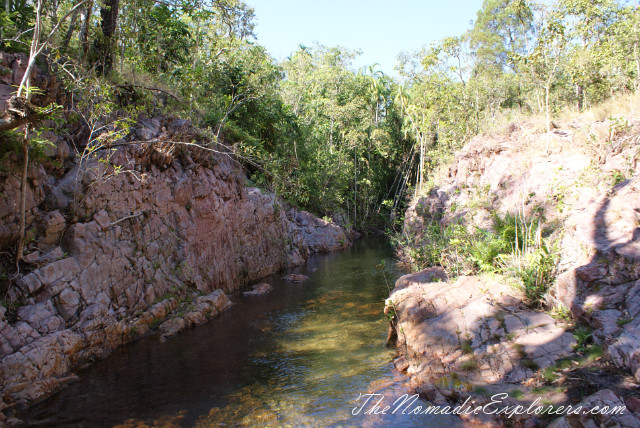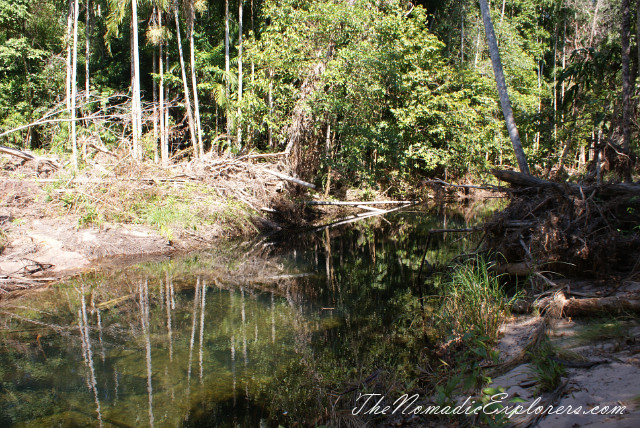 Lower Cascades Walk is 2.6 km return walk. It starts at carpark and goes to the Cascades Creek and Curtains Falls. It is said that it might be closed during the wet season due to flooding and an increased risk of crocodiles. As it was the dry season, the walk was open.
It was pleasant shady walk with a lot of places to swim. We made a stop at the top of the Cascades near the Curtain Falls to have a snack and relax looking at the water reflections. I wish I took a towels with us, as actually this place looks like as Buley Rockhole - safe place to be in the water.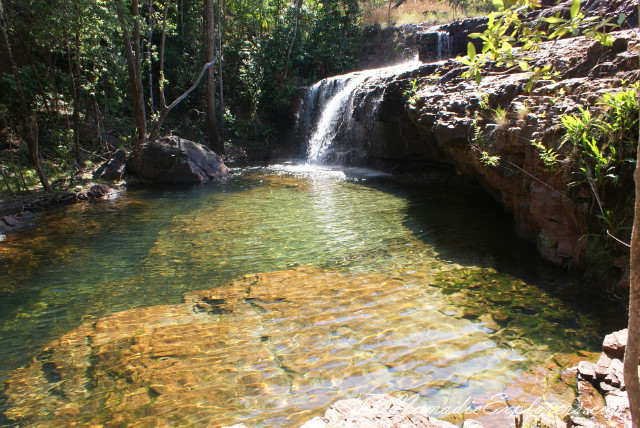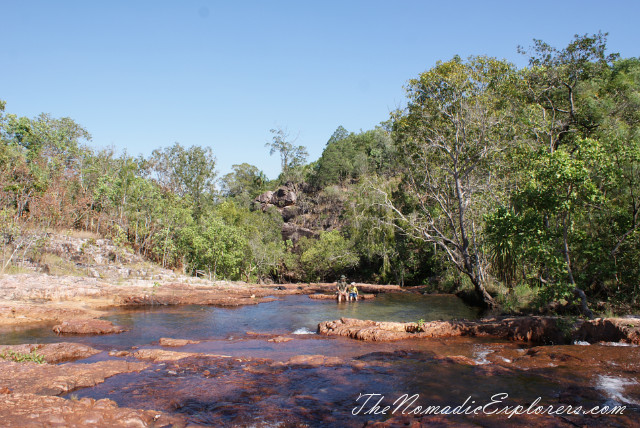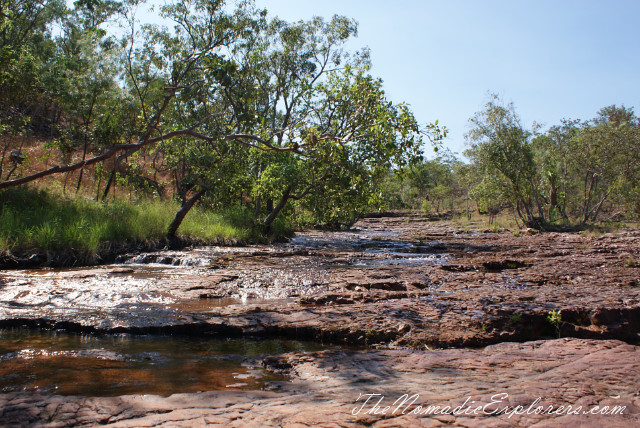 After a while we went back to the car and headed to the Tolmer Falls.