After we got some food for our minds near the termite moulds, it was time to relax and cool down somewhere near the water. We decided to stop at the Buley Rockhole - a series of miniature cascading falls which have created many little water holes which are ideal for cooling off in the hot weather. It's actually a series of rock pools fed by the same stream that tumbles over the cliffs at Florence Falls. It's a pretty spot but if the carpark looks full it's probably a good time to head for the Falls. When we were there (3.30pm Monday afternoon) we found the only one free spot, so be prepared!
Ahhhh, what was a delight to sit in the stream enjoying a massage from the water along the way!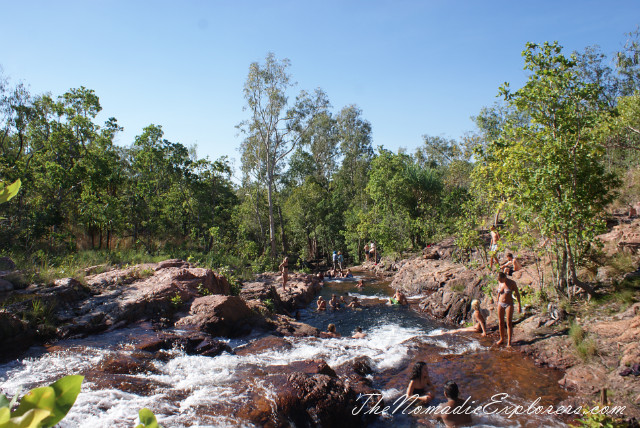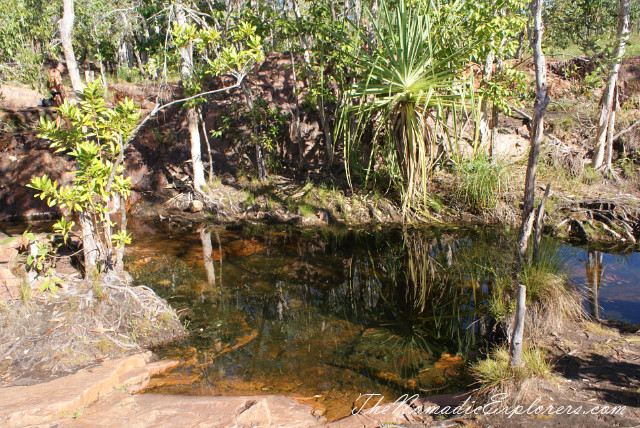 There are Florence Falls not far away from the Buley Rockhole (actually, there is even a 2kms Florence Creek Walk between the rockhole and the waterfall). We went there to get more information about that place and take a photo of spectacular falls and the waterhole below from the top platform.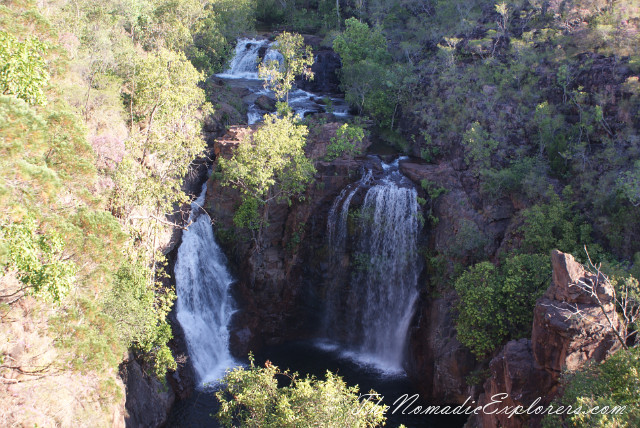 There is a kiosk near the Florence Falls - we bought an ice-cream for the youngest member of our expedition and coffee for the oldest one. As for me, all that I dreamed about were hot shower and dinner, so we went further, to the campsite near Wangi Falls.

Where to stay: Darwin, Litchfield, Nitmiluk and Kakadu National Parks Campsites Review

We came back to Florence Falls next day trying to escape the heat and get some strength before going further. There are two walks to the waterfall - one is longer, but is easier, another one is shorter, but has 140 steps. The longest walk was closed, so we followed the short track and within 10 minutes were near the pool.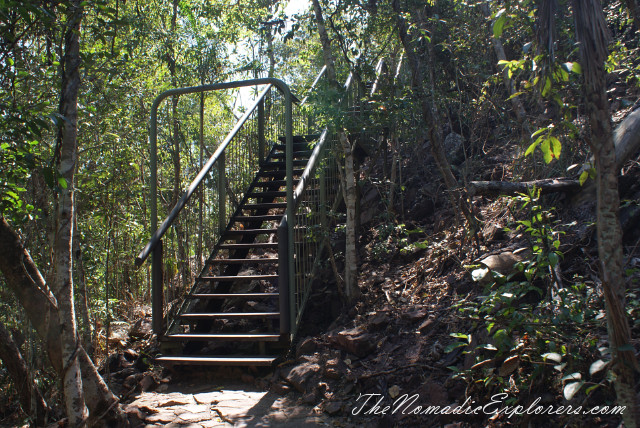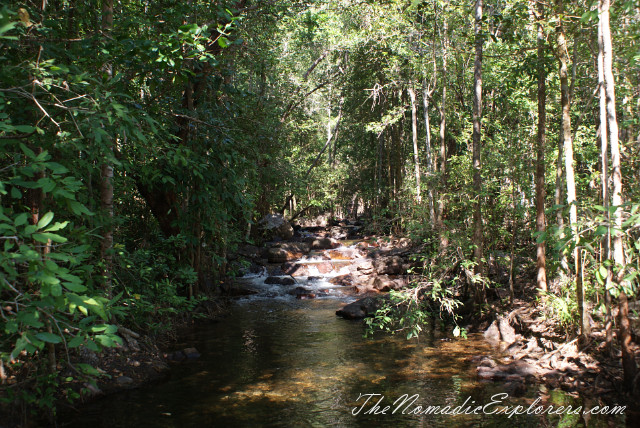 The pool is not a big one, but it is deep, so be prepared if you travel with young kids or those who doesn't know how to swim. Another thing is that when you walk into the water, it might be VERY slippery, so I had to wear my sandals to be safe.




And yeah, there is not a lot of space to sit down next to the water. It is a good place to swim, but if you, like me, prefer to LAY down and do nothing, you will have to SIT down and pretend of doing nothing, as you will have to balance yourself sitting on the stones.




Anyway, it was a pleasant place to spend an hour. Our son was excited to see a big fish right in the water (in fact, he even tried to catch it :)), while I was happy to sit in the shade and escape the heat for a little bit.