As you may know, all our relatives live overseas (yes, there just three of us here, in Australia!). Every time when someone comes to Australia to visit us, we are aiming to show them the best attractions that Australia has to offer. Sometimes it can be tricky, as we've already been in so many places and don't want to go there over and over again. Moreover, it is not an easy task to plan any trips in winter, as weather in Melbourne is quite unpredictable during this time of the year!
However, if you are quite flexible (e.g. have lots of time and happy to spend couple of rainy weekends in the city), you can always have at least one sunny weekend to have a one-two days trip to the rural Victoria. As for us, couple of weeks ago we went to Flagstaff Hill Maritime Village in Warrnambool to step back in time and learn more about Shipwreck Coast of Victoria and its rich maritime history.
Flagstaff Hill Maritime Village is a maritime museum and outdoor village with Australia's richest shipwreck collection, all contained in an 1870's village located on a state heritage listed overlooking Lady Bay. The village provide a glimpse into the maritime lifestyles and trades of the 1870's era, the peak of Australia's maritime heritage.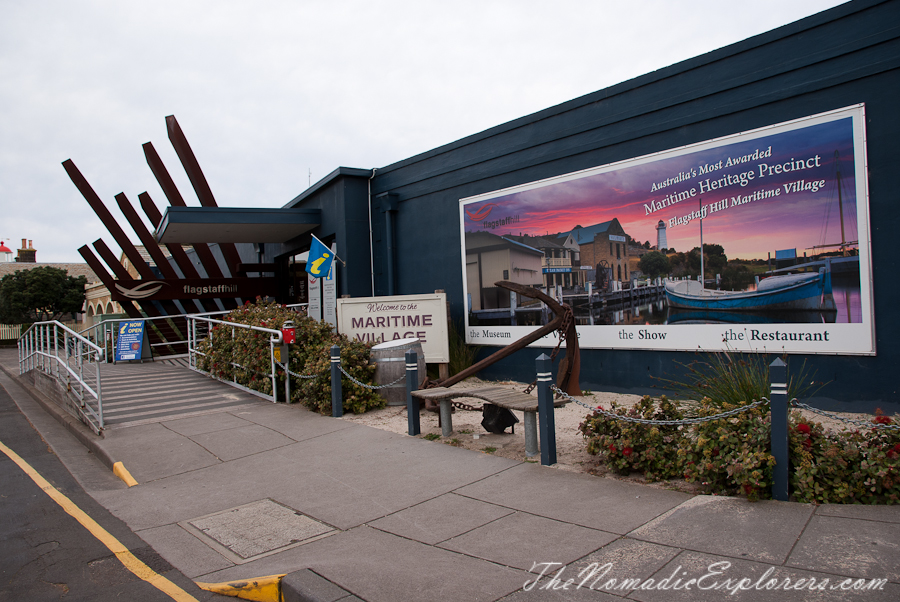 We started our trip from Melbourne to Warrnambool at 12pm on Saturday and arrived at 4pm.  We knew that the tickets to the Village are valid for 2 connective days, so after a quick chat with the lady at the reception, we went for a walk till 5pm to explore the area.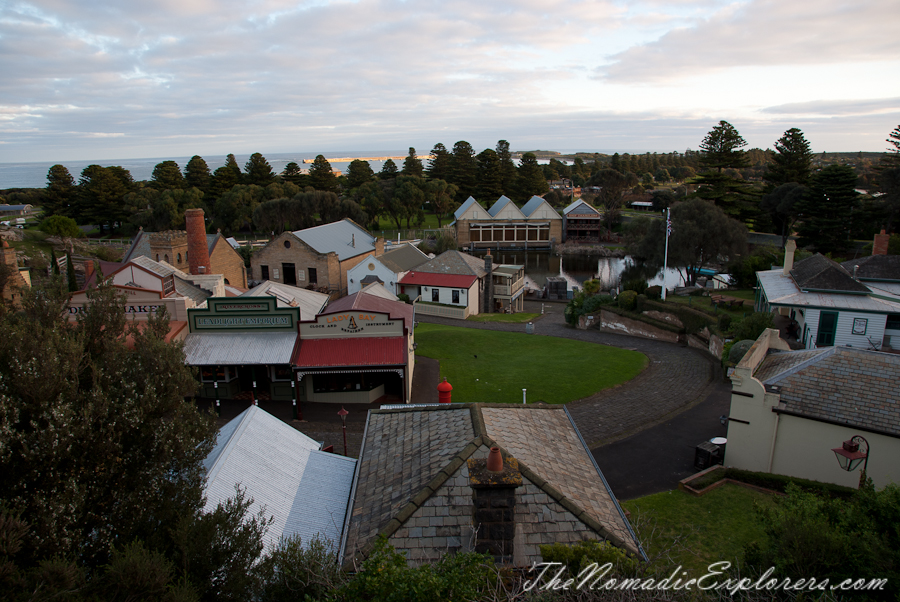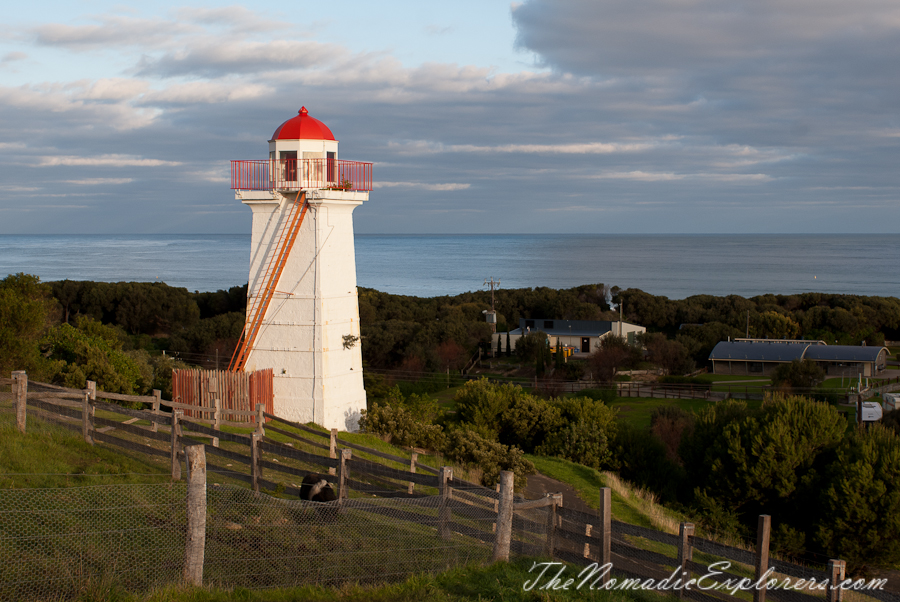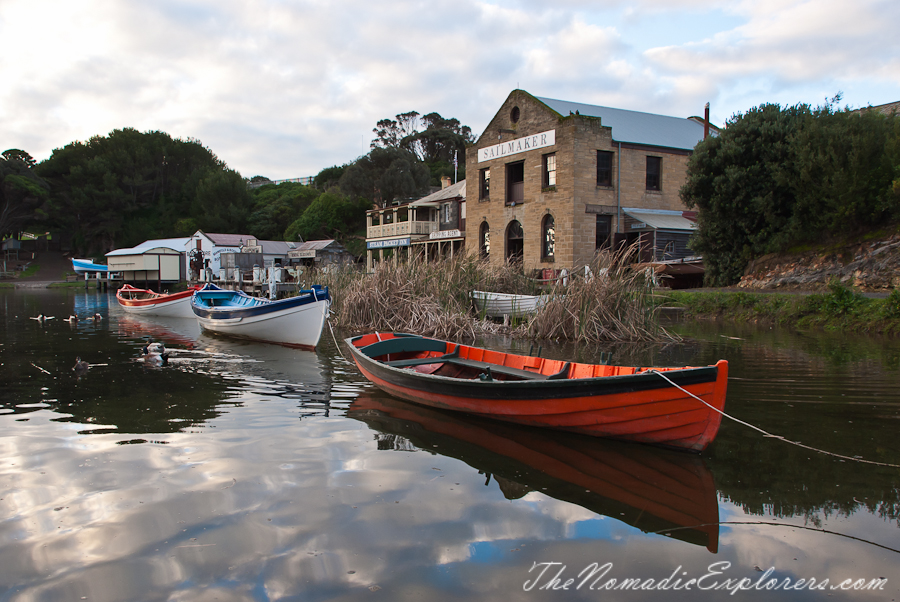 After 5pm we went to our accommodation near Warrnambool and had a dinner. By 7pm we were ready for the Shipwrecked! Sound and Laser Show.
Shipwrecked! is a spectacular sound and laser show that takes you on a journey through a raging ocean, flanked by an unforgiving coastline. It's the true story of a Melbourne bound clipper with a priceless statue on board, an 18 year old daughter of an Irish doctor named Eva, a poor but keen young crewman named Tom, and the worldly excitement of an exciting life on the high seas.
The show was a great fun! We were each given a boarding pass, a lantern and our tour guide for the night started by introducing us to the story. As we walked through the village, the guide stopped and told us a bit more of the story. The show was very well done and I felt really transported back in time to that fateful night. Great for kids and families!
Here is a sneak peak of Shipwrecked!, taken from their website:
Next day we joined a free volunteer tour at 11-30 to learn more about the village. Our guide was a fantastic! We met him after the tour in the village where he shared some other information with us. I would say that our visit wasn't so interesting without him and his friendliness.
Do you know that these flags are not just flags? They dispay a message: 'F-H-M-V O-P-E-N', where 'F-H-M-V' stands for 'Flagstaff Hill Maritime Museum'.
As I said, the Village is set high on the slopes overlooking the coast where many ships were wrecked. The village are so carefully put together, with details that will sure bring you back to the time hundreds of years ago. It is great for children to learn about how people lived 150 years ago - you can walk into the bank, 'visit' a doctor, spend some time in the school and so on.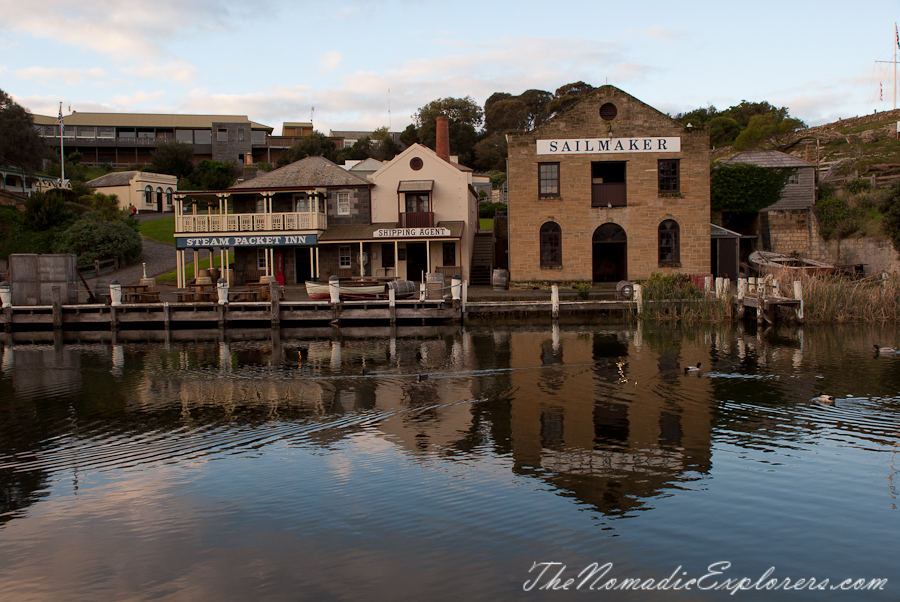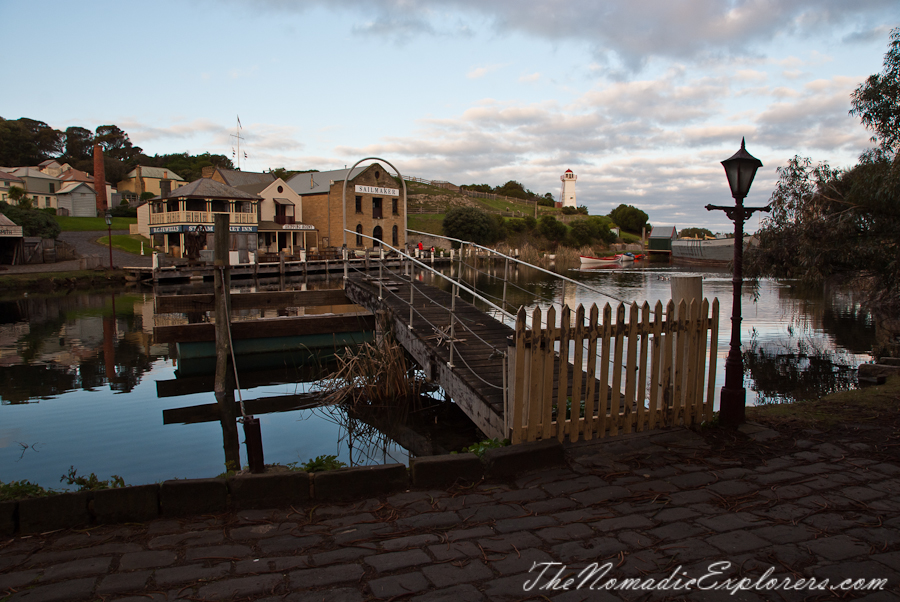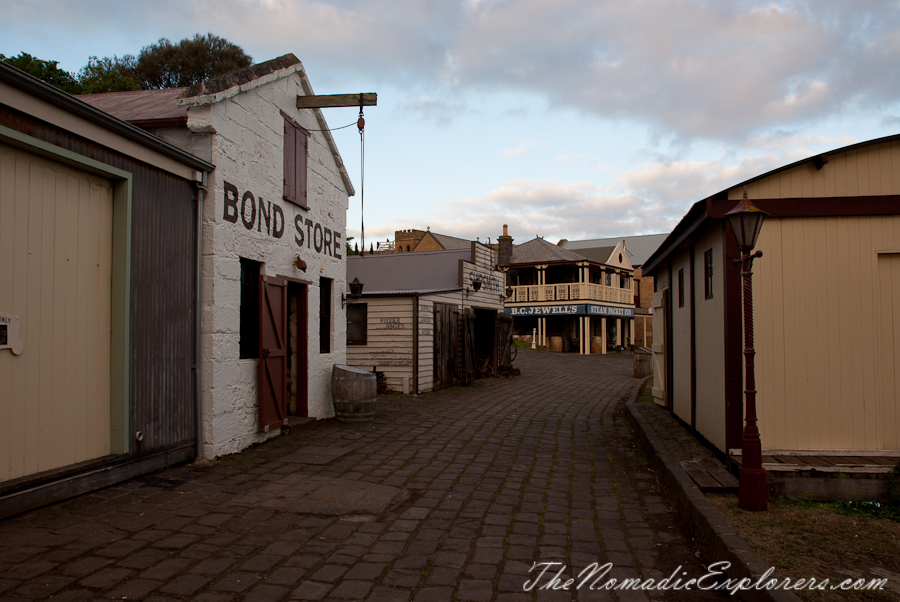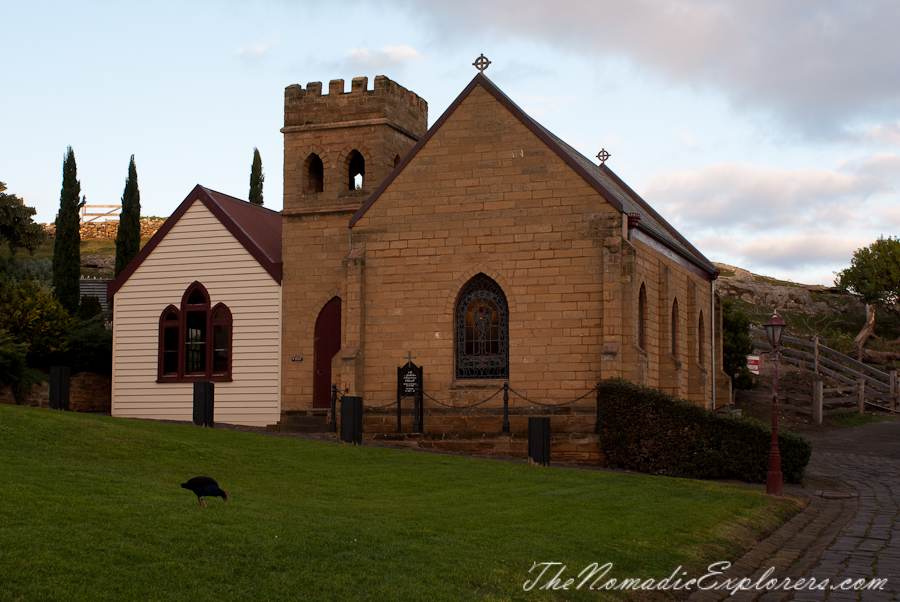 Among the buildings lining the cobblestone streets you'll find a dressmaker, a fire station, a pub, a blacksmith and a church. And these aren't just empty shells. Over the years an extraordinary collection of equipment, furnishings and other items has been accumulated to add authenticity to the village.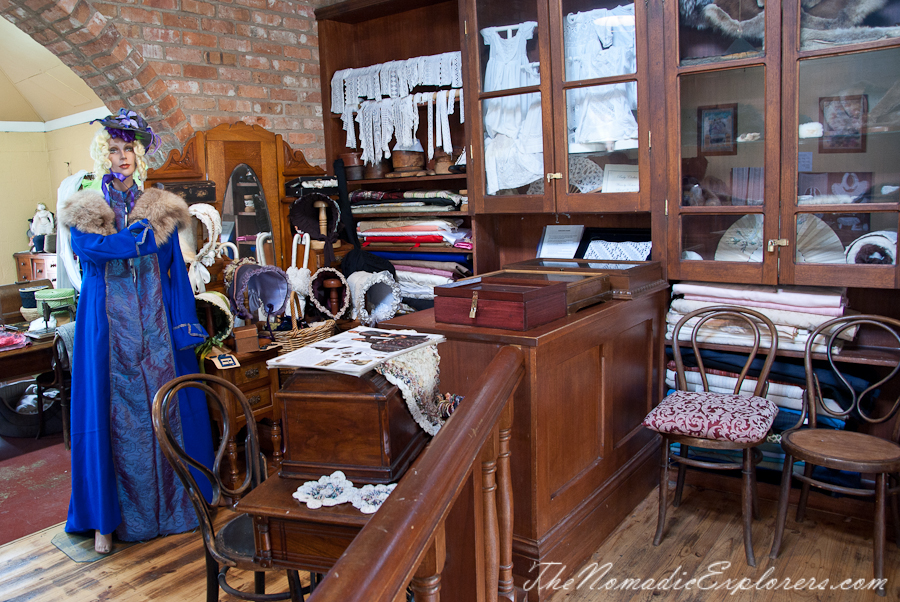 Inside the Clock and Instrument Store there's nearly every piece of navigational equipment a ship's crew would need to sail around the globe. Given that the most crucial gadgets required relatively calm conditions and clear skies to operate, it's surprising that any ships made it here at all.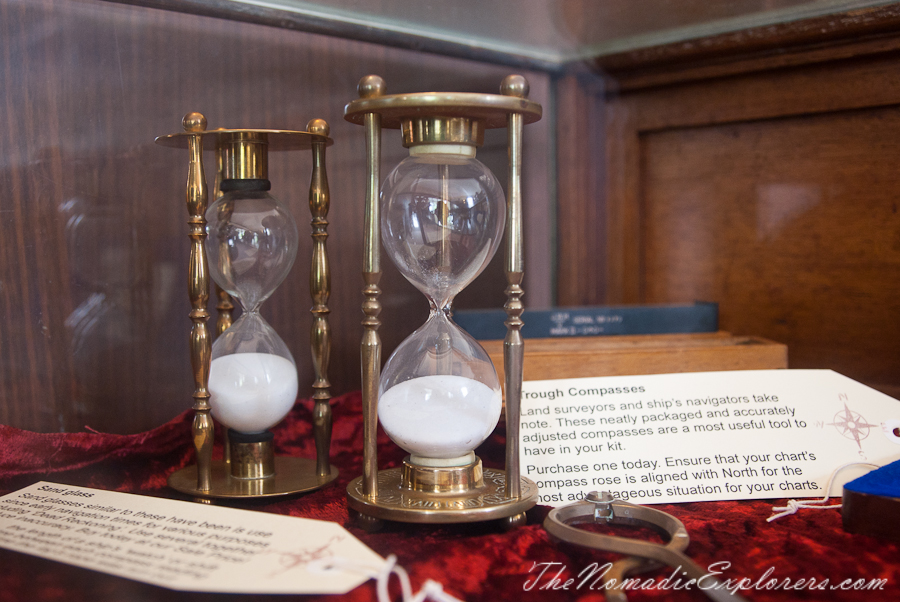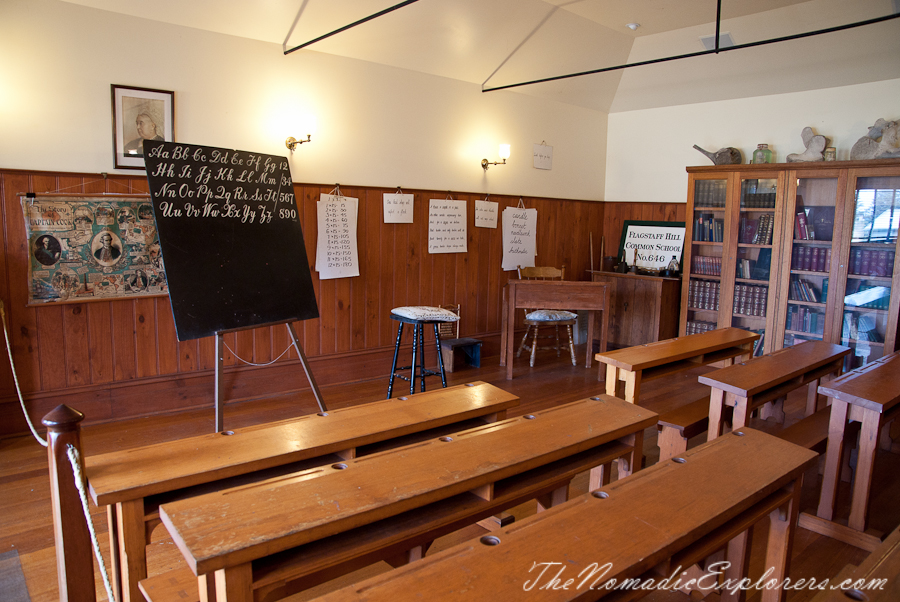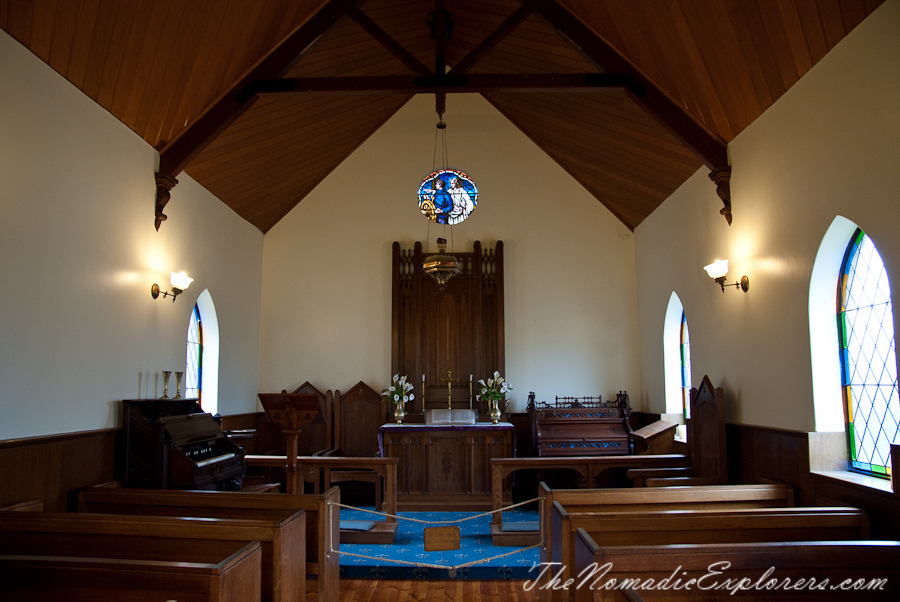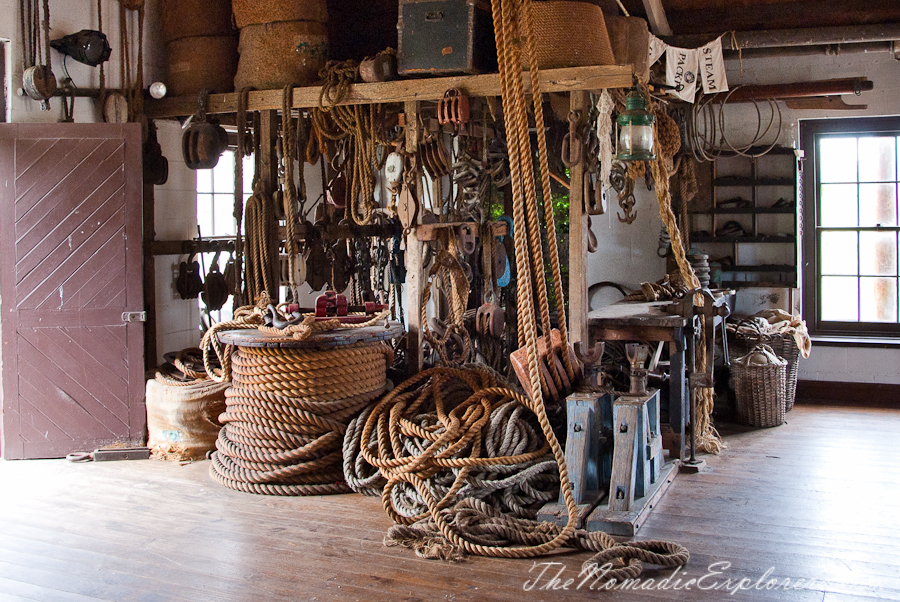 For much of the 19th century, European powers were concerned over Russia's expansion in central Asia. And when Britain was spooked so too were its far-flung colonies – like Australia. It didn't help when Russian ships occasionally dropped into Aussie ports, sparking rumours of imminent invasion. Anyway, one thing led to another and it wasn't long before military defences began popping up all around the coast, including at Warrnambool.
The Warrnambool Garrison Artillery Battery was established in 1887. The gun emplacements remain there to this day, complete with cannons capable of hurling 32kg armour piercing shells more than 3.5km.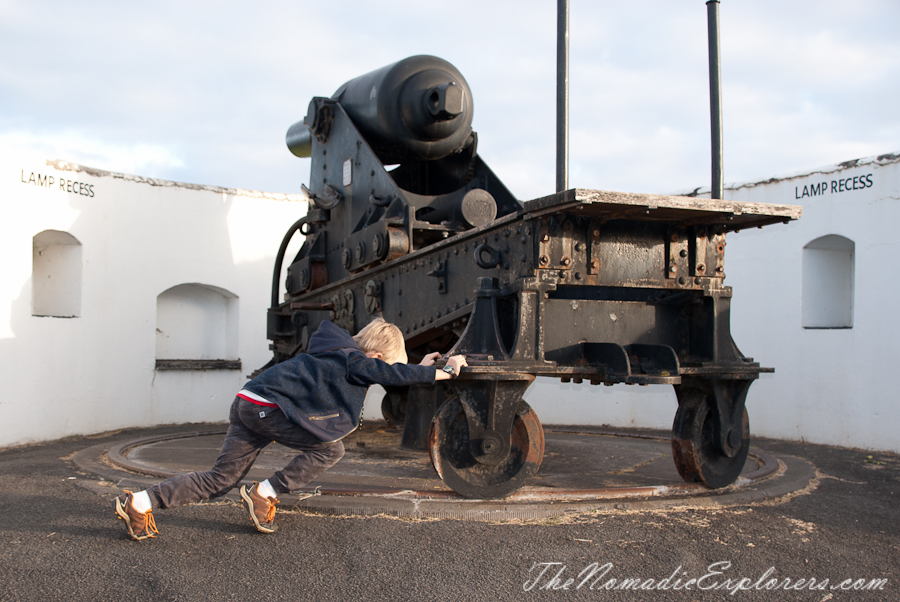 We also saw the Mareema dogs from Middle Island which was great. These dogs Warrnambool Little Penguin colony from foxes on Middle Island.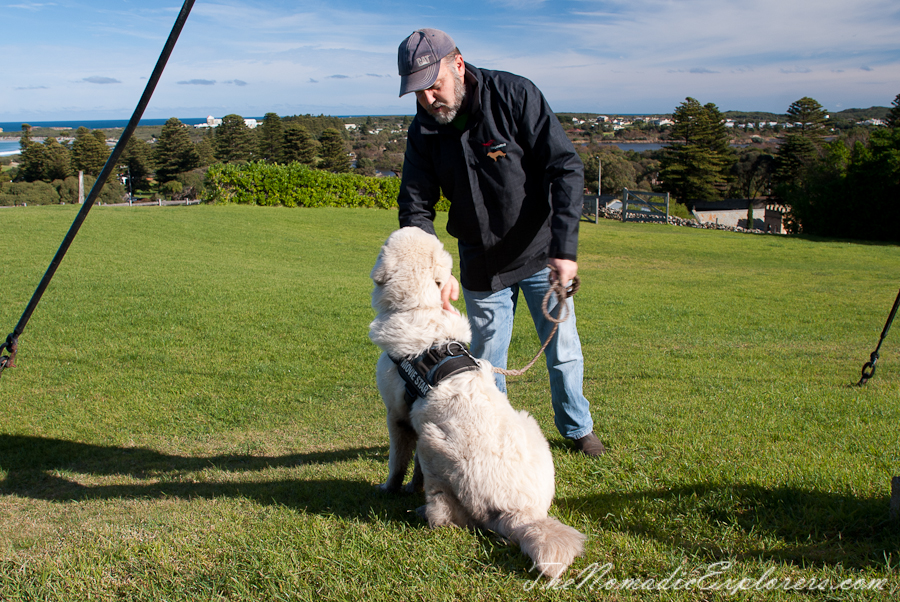 The story about this project is truly fascinating! In the early 2000's there was a thriving Little Penguin colony on Middle Island. Over a number of years foxes began invading the island. One night over 180 dead penguins were found dead on the island. By 2005 less than 10 birds were counted. In 2006 a local chicken farmer (Swampy Marsh) suggested that Maremma dogs be trialled in protecting penguins from foxes. This trial was successful and ever since the summer of 2006 there has been Maremma guardian dogs on Middle Island, and most importantly no recorded fox kills.
The population is recovering so that now it is estimated that 180 Little Penguins are returning to Middle Island each breeding season.
This story has inspired the Australian film, Oddball. The movie itself is great and is a must-see for everyone who travels to Australia. We highly recommend you to watch it.
We all love museum, so we spend half the time enjoying & ready everything on display. Here what RAA website says about it:
The region's most famous shipping disaster centres on the story of the Loch Ard, which hit a reef in thick mist while transporting immigrants and cargo from England to Melbourne in 1878. There were only two survivors: 19-year old apprentice crewmate, Tom Pearce, and passenger Eva Carmichael, also 19, who was travelling with her family on the way to a new life in Australia. Tom ended up beneath a lifeboat that overturned while being launched and drifted into the gorge that now bears the ship's name. Safely on the beach he heard Eva's cries and swam back out to sea to rescue her. He made her comfortable in a cave and later that day scrambled up the steep cliffs. Through freakish luck he happened upon two horsemen who were heading to Glenample sheep and cattle station. The exhausted survivors were saved.
The Great Circle Gallery at Flagstaff Hill holds a number of artefacts connected to the Loch Ard, including the ship's bell and a watch found on the body of Eva's mother. Of the 52 people that perished only four bodies were ever recovered. There are also photos of Eva and Tom, together with their compelling account of the night the ship went down. Equally as fascinating are the stories of their lives following that terrible night at sea.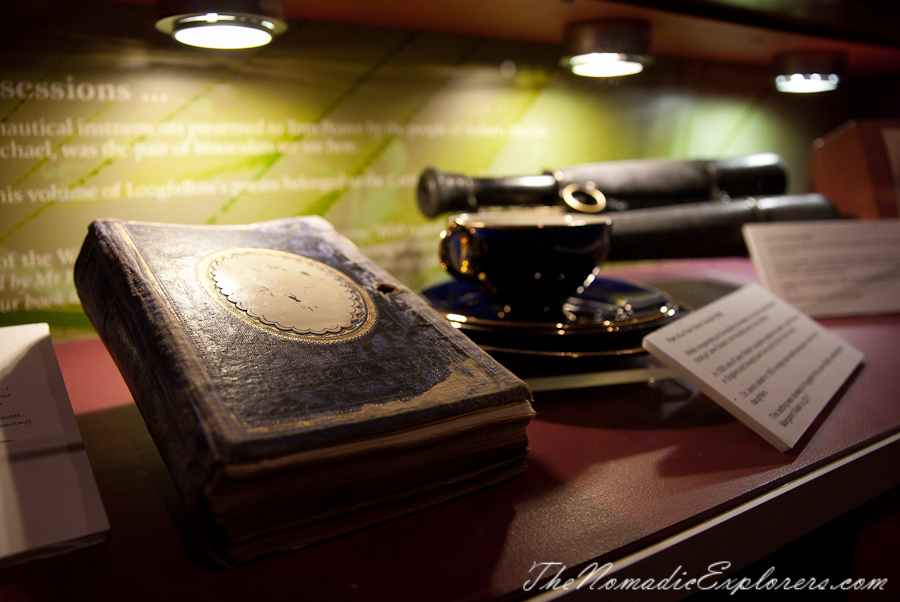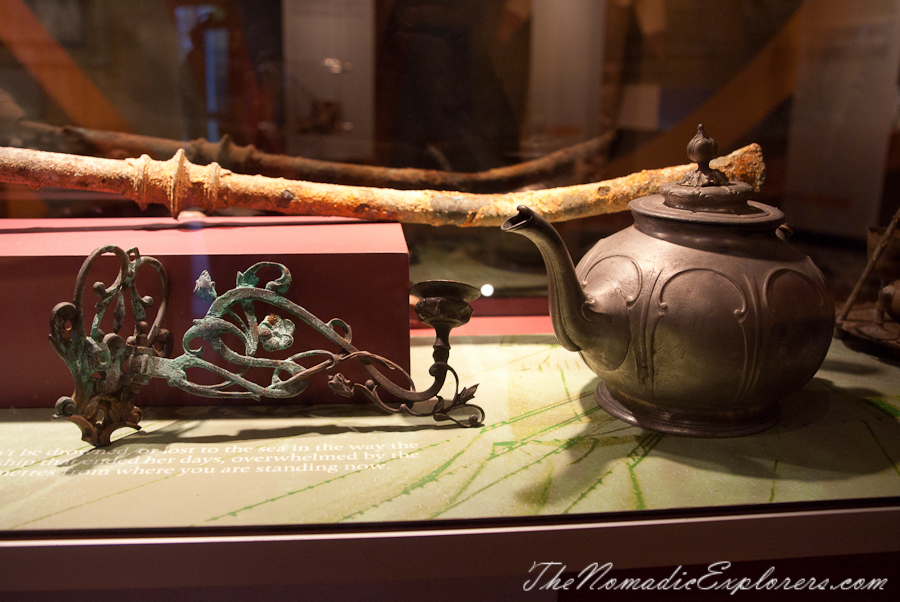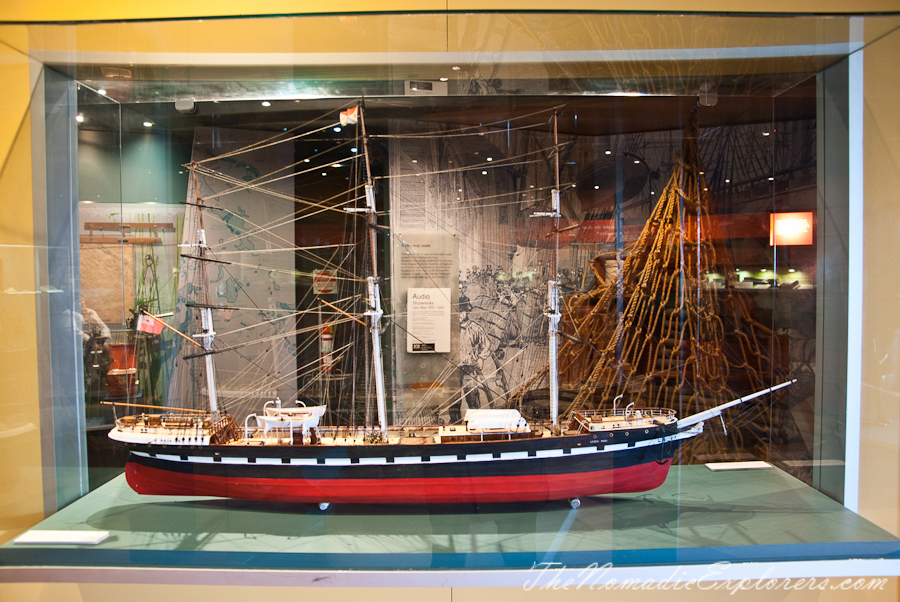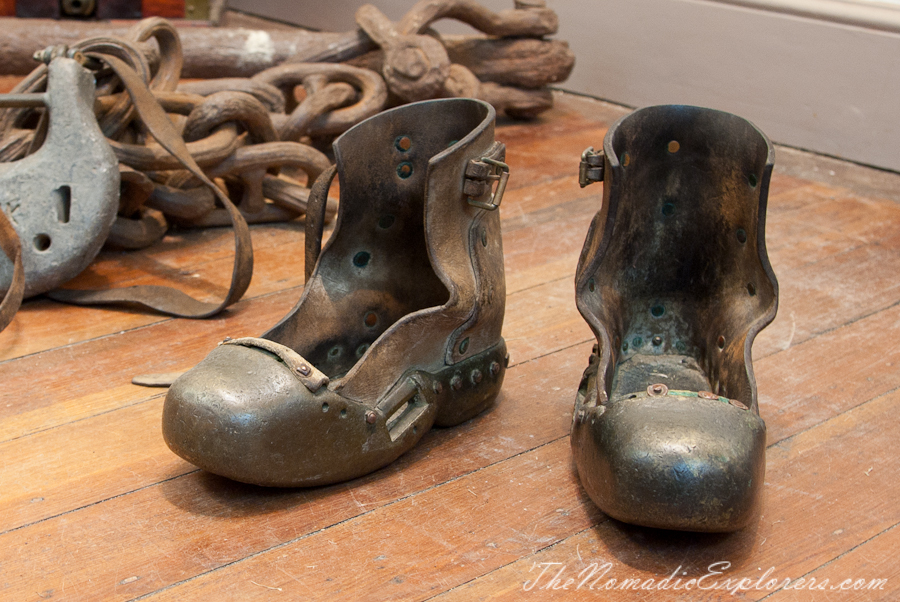 Even if you are not interested in history, you will be amazed at the personal stories linked to the Victorian Heritage Registered Minton Loch Ard Peacock, Australia's most valuable shipwreck artefact (Valued at $4m). En route to the 1880 International Exhibition in Melbourne, the 1.44 metre tall porcelain peacock  was lost with the ship. Two days later it washed ashore still in its packing case having sustained only minor damage to its beak. Now insured for over four million dollars it holds pride of place in the Great Circle Gallery.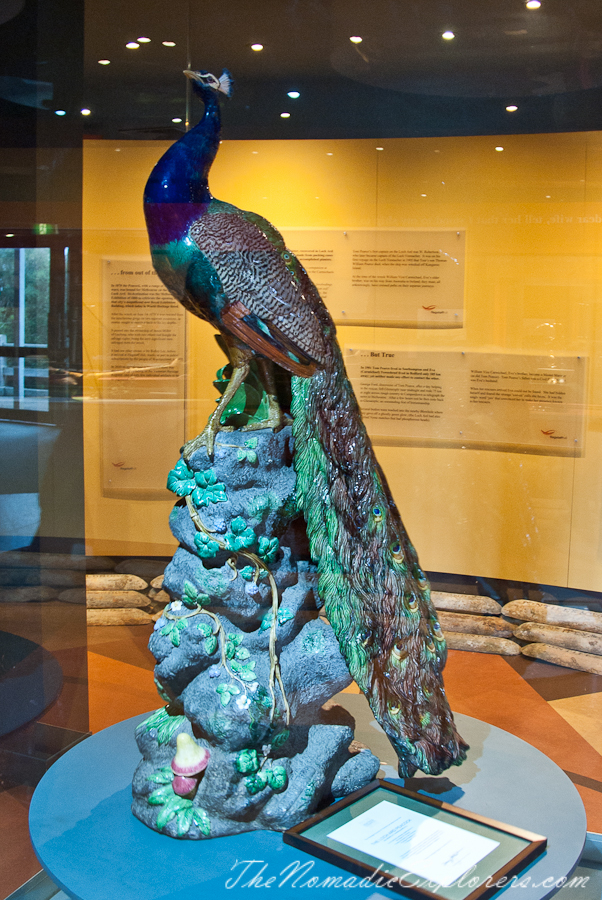 Our son enjoyed meeting and feeding the local animals: ducks, sheep and hens: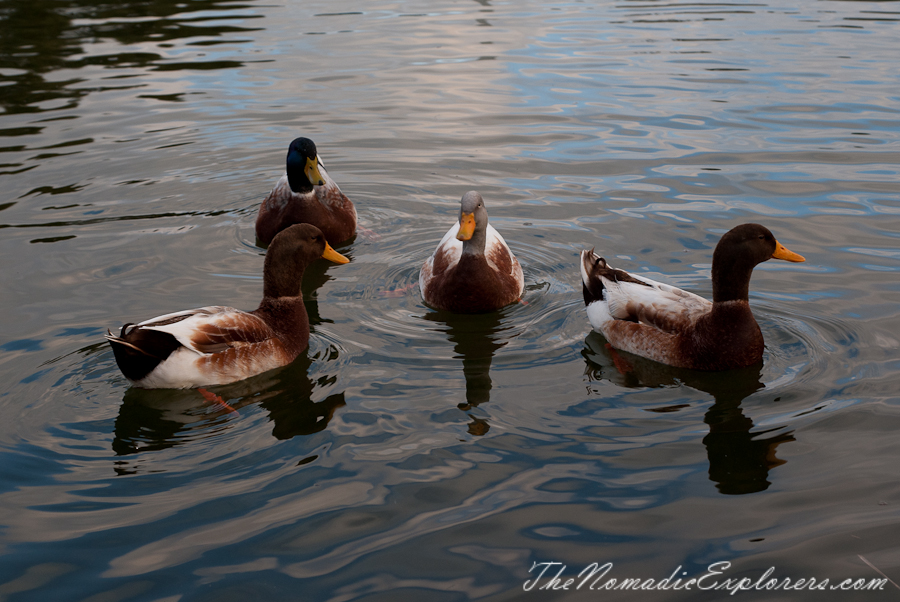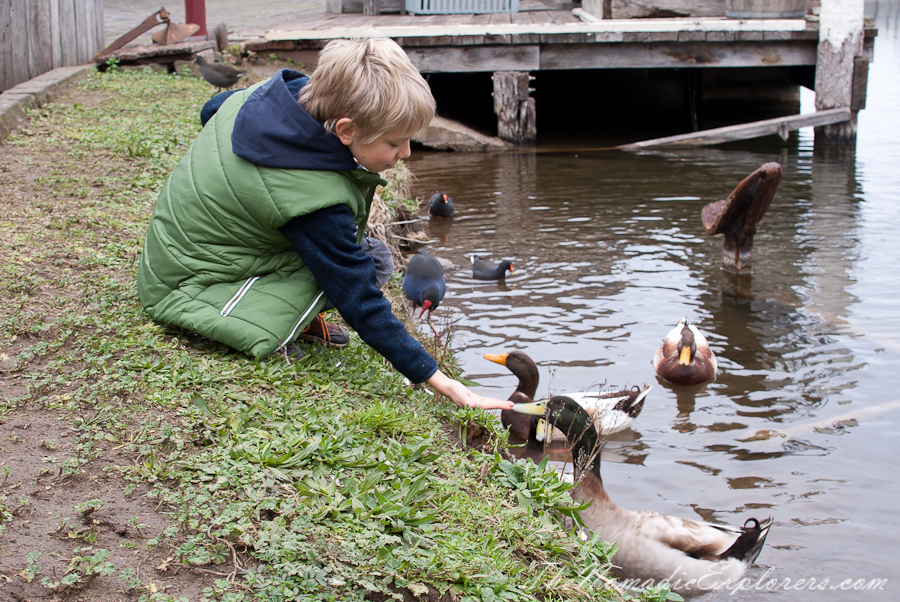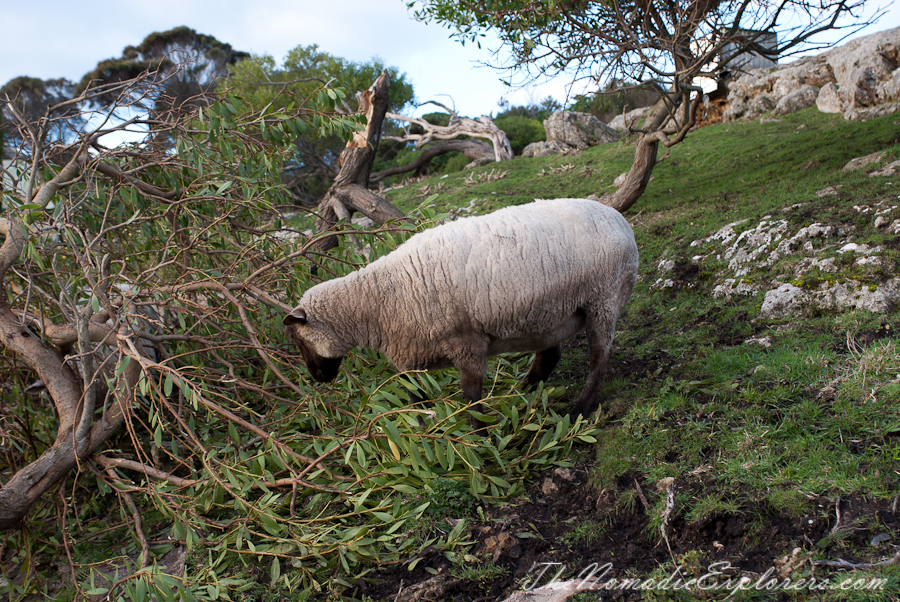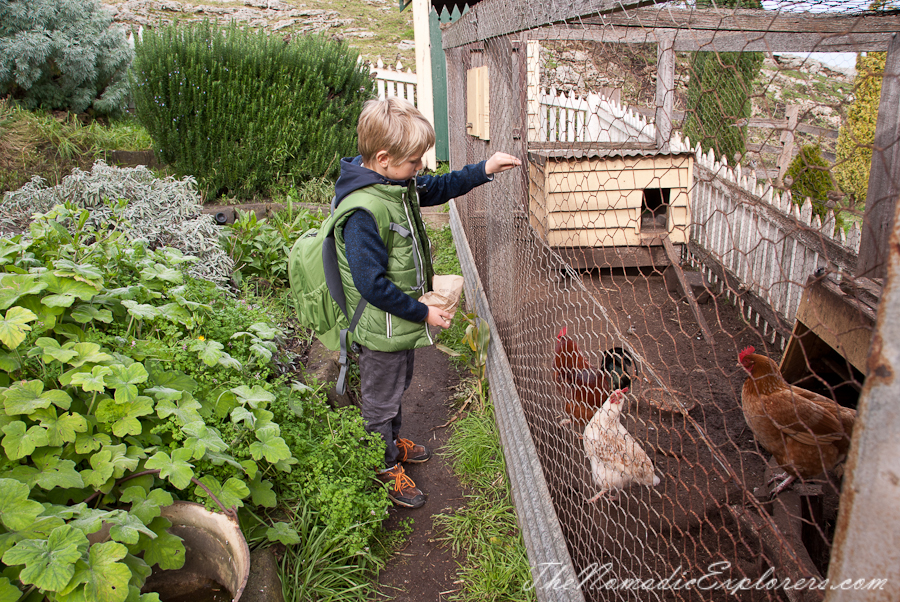 Flagstaff Hill Maritime Village receives no recurrent Federal or State Government funding and rely on the gate receipts and commercial operation of the village to maintain their heritage listed site and artefacts. If you plan a journey on the Great Ocean Road, make sure that you'll have some time for the Flagstaff Hill Maritime Village. It's extensive indoor galleries and the outdoor maritime heritage precinct make for a highlight of your journey.
How to get there: 89 Merri Street, Warrnambool, 3280
Prices and Opening Hours: open daily from 9am until 5pm (last admission 4pm). Closed Christmas Day and Open at 1pm on ANZAC Day 25th April. Ticket is valid for two days entry, so there is no need to rush! Just have your ticket stamped on the way out on your first day. Prices: Adult $16, Concession $12.50, Child (aged 5 - 15) $6.50, Family $39 (2 Adults - 2 or more Children)
Shipwrecked! Sound and Laser Show runs nightly at dusk and show times vary depending on time of year and also availability. Staff will advise the show time at the time of booking. The show experience runs for approximately 70 minutes. Prices: Adults - $26, Concession $23, Child (aged 5 - 15) $13.95, Family $67 (2 Adults - 2 Children), Additional Child $9.
There is a number of discount offers, see their website for more details.
In order to help you to see what else Great Ocean Road has to offer and highlight the most of its popular attractions, we created a mobile app: 'Great Ocean Road - Let'sGoToAU' with 2-3 days route. Download the application from the Google Play here.