If you live in Melbourne and would like to visit Sydney, then you have following options:
1) Fly there by plane
2) Drive by car via a) Hume HWY or b) Princess HWY
As our goal was to see as much as we could, we chose plan B :)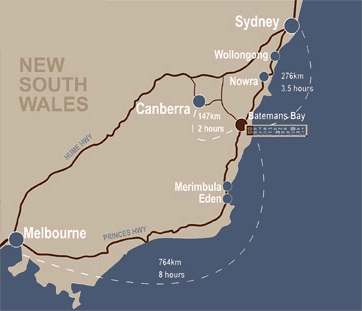 Map from www.beachresort.com.au website

We planned to make a first stop at Lakes Entrance, but on our way we visited Information Centre in Bairnsdale, where we were told that at Raymond Island we could see koalas! Of course we could not just pass through this, so we went there.
There is a ferry to the island ($10 per car, pedestrians for free).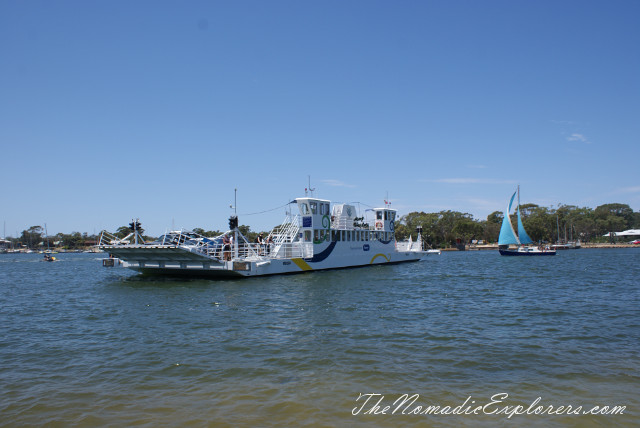 Well, there were a lot of the cars and I have no idea what these people usually do there, as the island is quet place. Koalas walk is well marked, so it is very hard to get lost.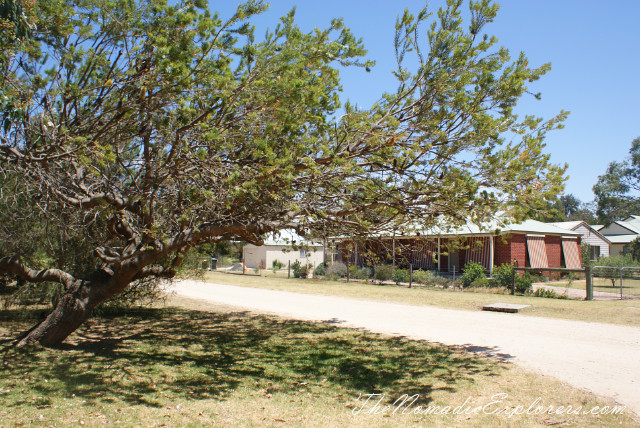 Here you are - our first koala! We already saw them at Phillip Island Wildlife Park, but that was in the PARK, and this one is a WILD koala.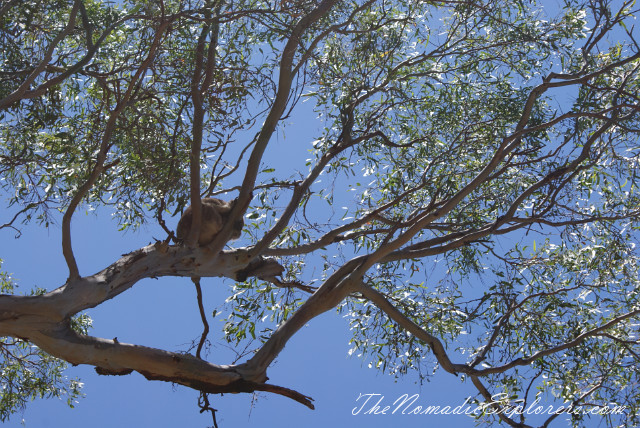 There was another one.... and one more...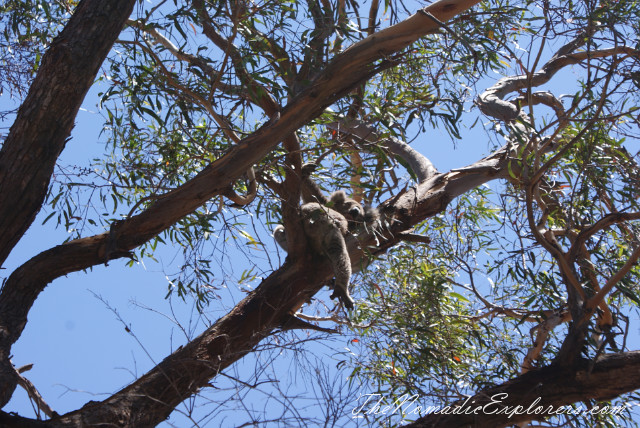 After a while we went back to our car.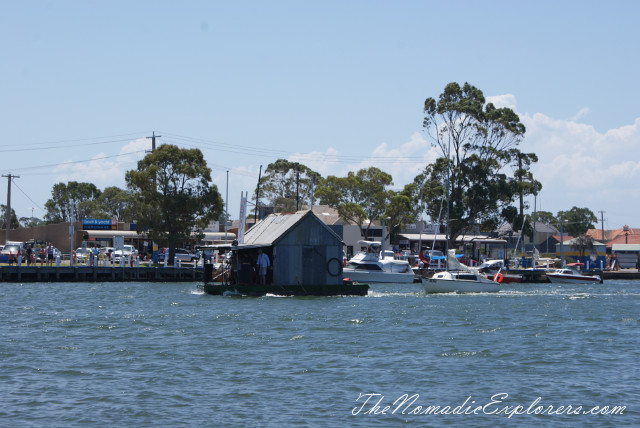 Had our lunch at the cafe near the pier and went further, to Lakes Entrance.