We like cycling. We are not riding our bikes every Sunday from Frankston to city via Beach Rd, we simply enjoy family ride and love to discover what Melbourne's amazing network of bicycle trails has to offer.
We rode most of Maribyrnong River Trail on the weekend from Western Ring Road (Ginifer station) down to the city (Docklands, then Southern Cross station), and personally I can't wait to get stuck into the more northern stretches that reach as far as Brimbank. This utterly scenic and flat bike trail is 28 km long and has two paths that go along both sides of the Maribyrnong River, so you can take a different route there and back. It basically follows the string of parks and reserves that abut the river, taking in Victoria Uni, Flemington Racecourse, Horseshoe Bend Children's farm, Pipemakers Park, Canning Reserve, Burndap Park, Thompson Street Reserve, 16m Mazu statue, Newells Paddock Wetlands Parkand, all sorts of other public spaces you'd never or rare get to see from a car or public transport.
Originally known as the Saltwater River because of its tidal nature, the Maribyrnong River was at the centre of Melbourne's industrial growth in the mid to late 1800s. The river has recovered from some serious environmental damage in the ensuing years, to enjoy its reputation as one of Melbourne's favourite recreational waterways.
Here some statistic from our journey: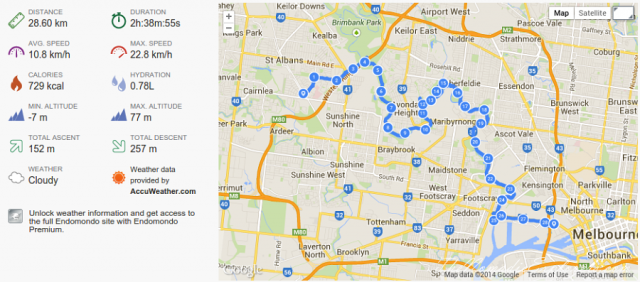 My phone battery died at the end of our trip, so it stopped recording near Costco in Docklands. In fact, there were 2-3 km more to ride, as we rode about 30km in total. It was quite warm (+22) and cloudy most of the day - perfect weather for cycling!
We started our way at Ginifer station, then followed Western Ring Road until the trail crossed the Maribyrnong River Trail.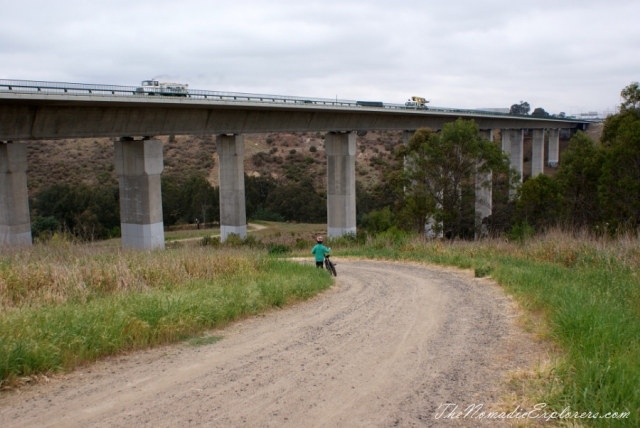 The Maribyrnong Trail follows the river and well sign-posted.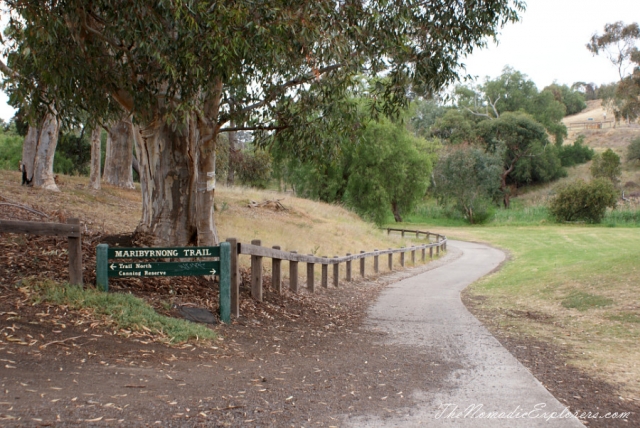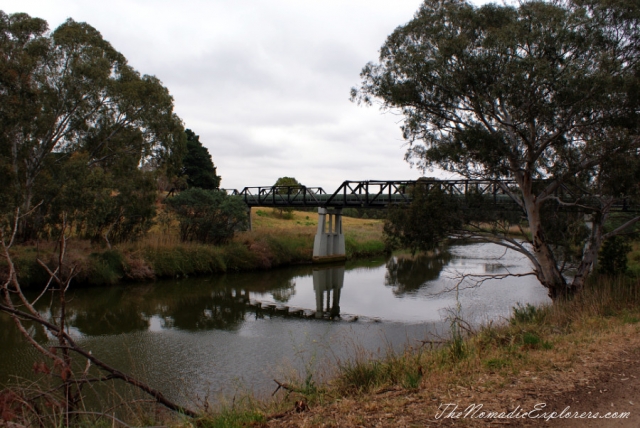 There is a good playground (plus toilets, BBQ area, etc) near crossing with Raleigh Road. We stopped there for a short break and a snack.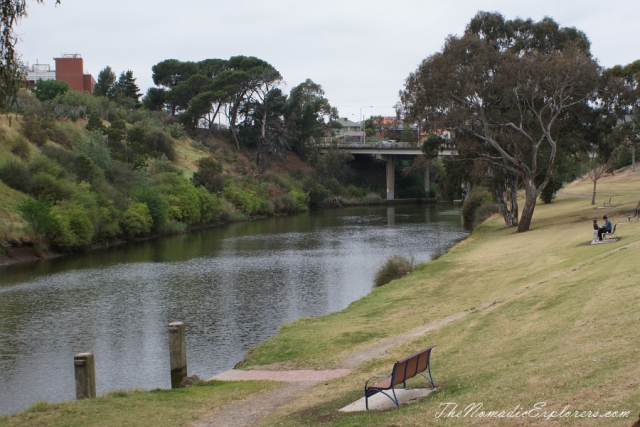 Zigzag up to Lily Street lookout gets great views towards the city.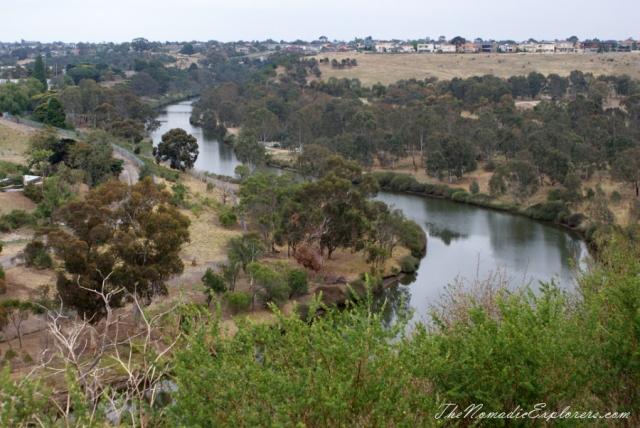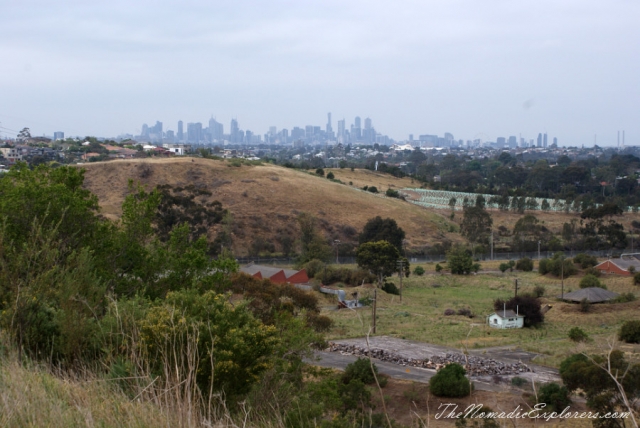 We crossed the river near Chifley Drive / Pipermakers Park, but then realised that a cafe, where we decided to stop for a lunch is on the other bank of the Maribyrnong River. So we went back, passed an unusual playground with a 'pirate' ship (good place to give some rest to kids!) and went further to Boathouse cafe. Their pizzas were yammy!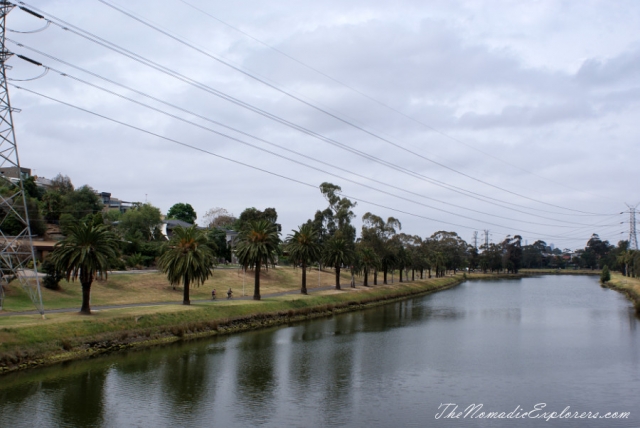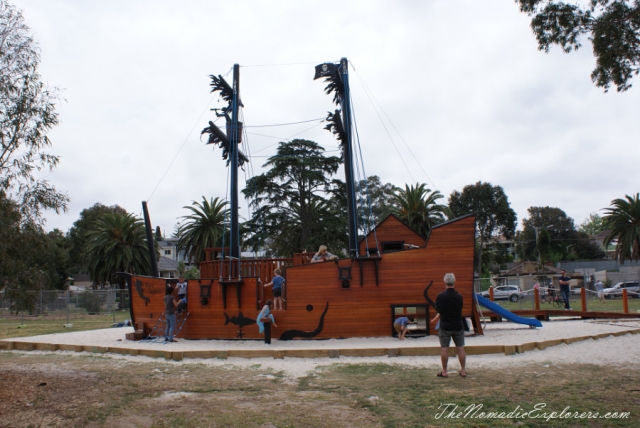 We've already walked in Footscray / Pipermakers Park area before, in March 2014, but I haven't posted photos from that walk. So, it is a good chance to show some of them to you: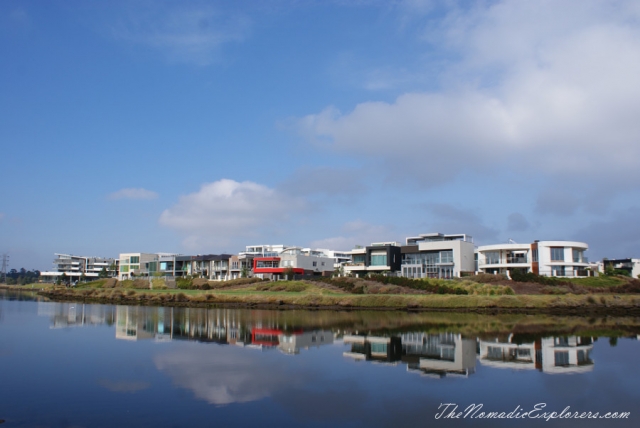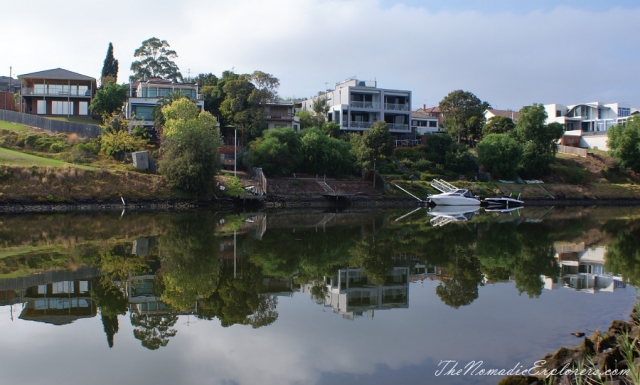 Personally, I liked to ride here: it is not far away from the city, close to public transport and it is FLAT!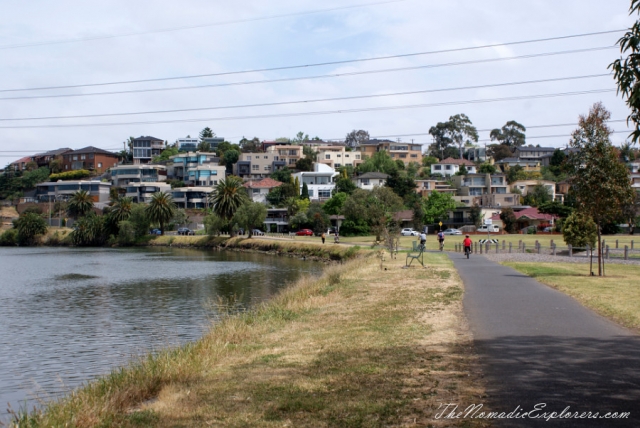 16m Mazu statue: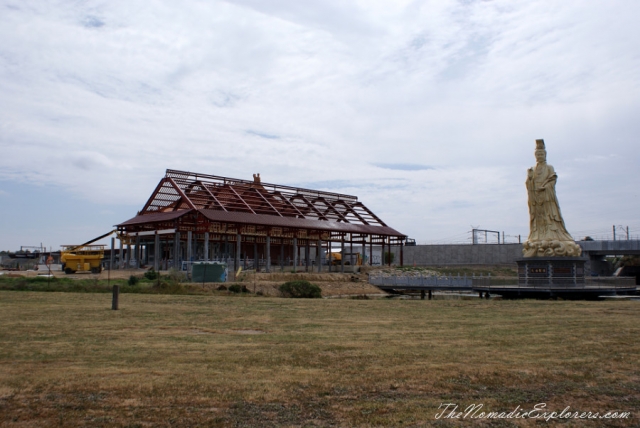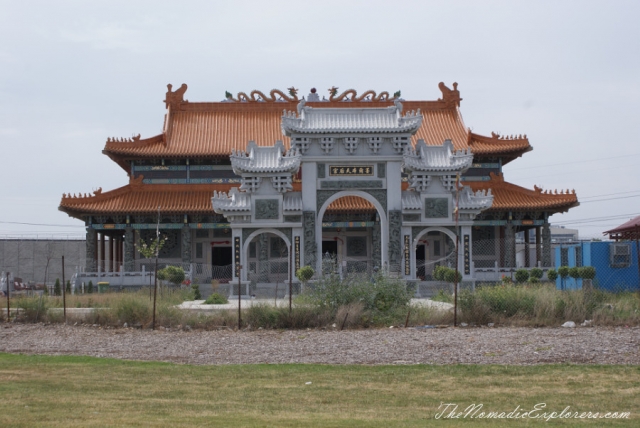 Although we took a wrong turn (actually, we did NOT turn to the bridge at some point), we got closer to massive ships and cranes at container terminal. We went to Port of Melbourne Open Day boat tours this winter to see closer the cranes, but I haven't published anything from that day, as it was windy and rainy. Anyway, take a look at these cranes: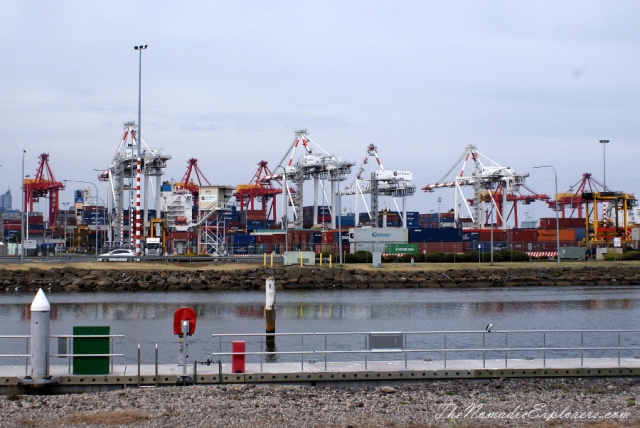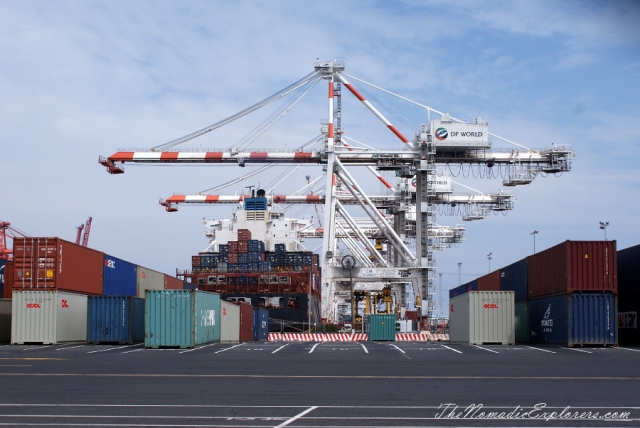 Back to the city: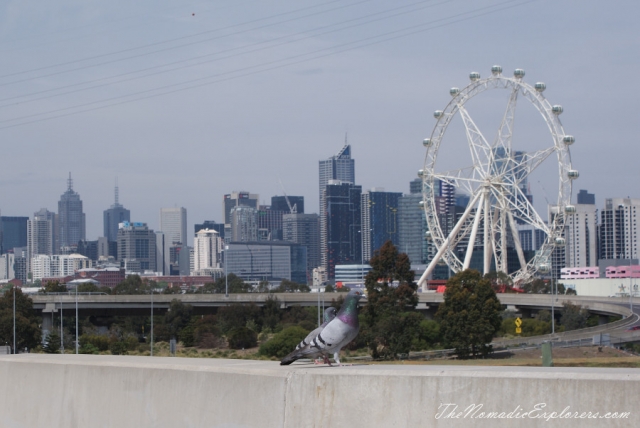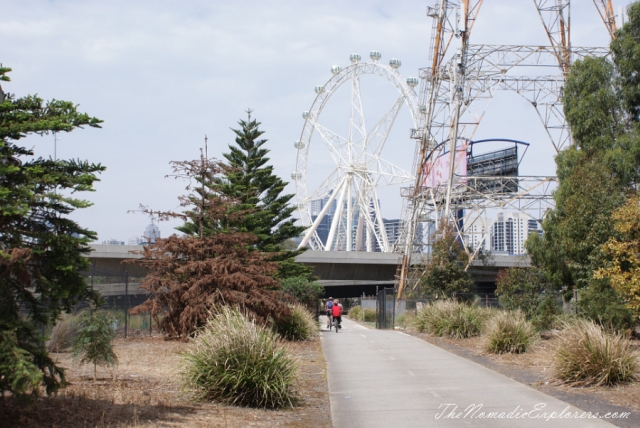 In Docklands: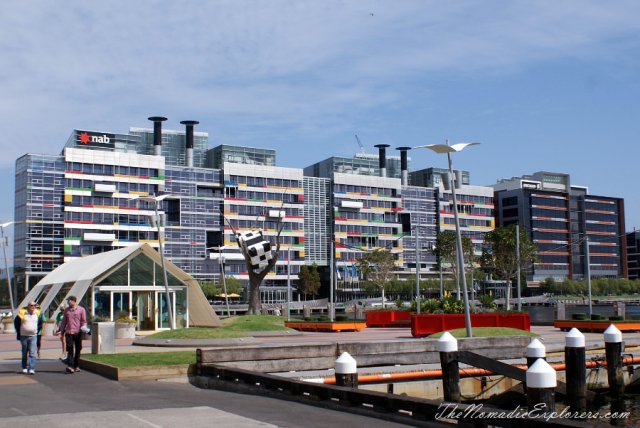 It was a long ride for our son, but he did it! That gives us a hope that soon we will be able to ride more in one day to see and explore how beautiful Australia is.