On our way from west coast to the north-coast, we stopped to walk an easy 3h walk to Montezuma Falls, which at 103m are Tasmania's highest. The 3.5km walk, through pleasant park-like rainforest including leatherwood, myrtle, sassafras and giant tree ferns is well worth the time. It is a flat, easy walk, following a track that was the route of the North East Dundas Tramway from Williamsford to Zeehan from 1889-1925. 
Personally, I really enjoyed this easy walk. Do not forget to wear solid shoes as lots of water and mud on track from little falls and creek below - it's a rainforest after all!
The name Montezuma comes from the last Aztec emperor of Mexico (1466-1520). In Tasmania, his name appears to have originally been applied to the Montezuma Silver Mining Company, which was formed in 1891 and held leases on the northern slopes of Mt. Dundas.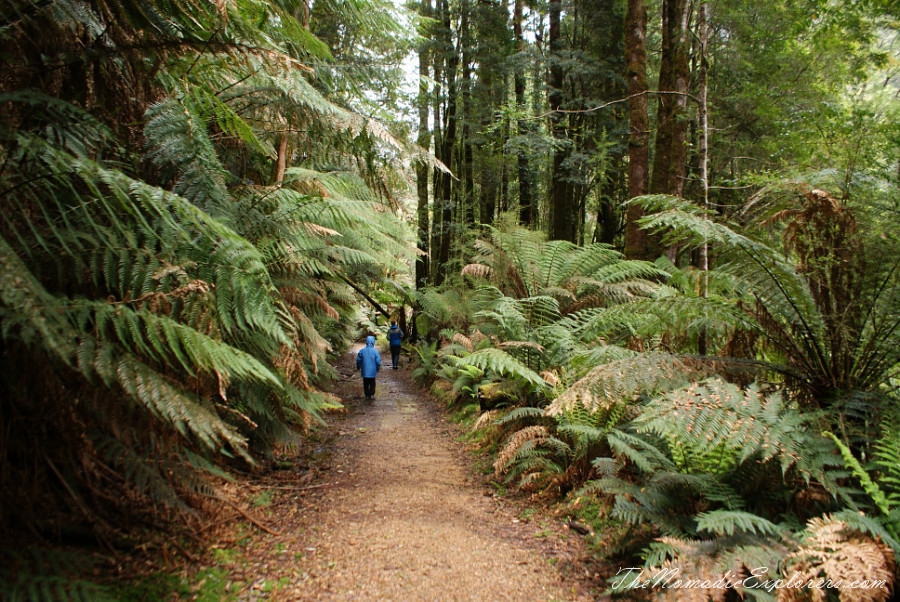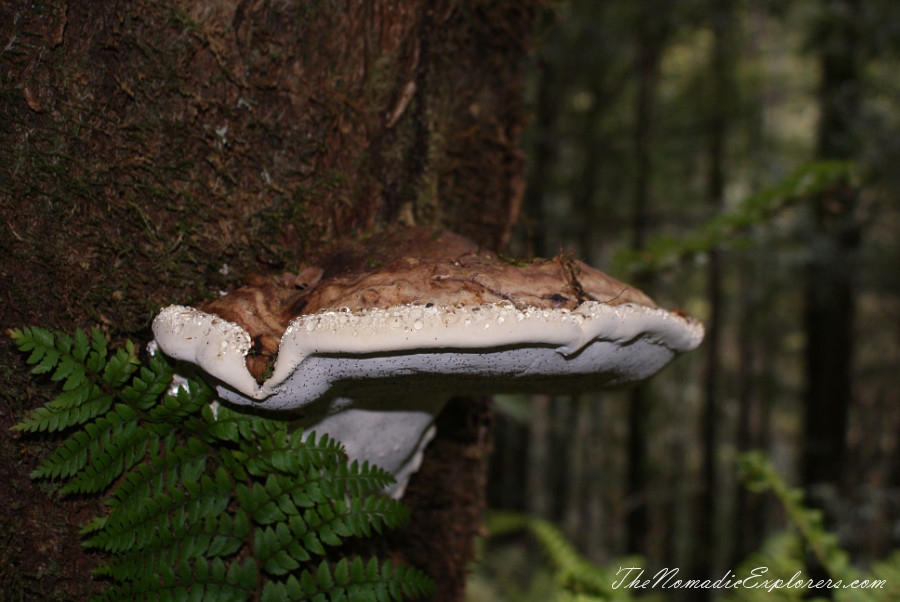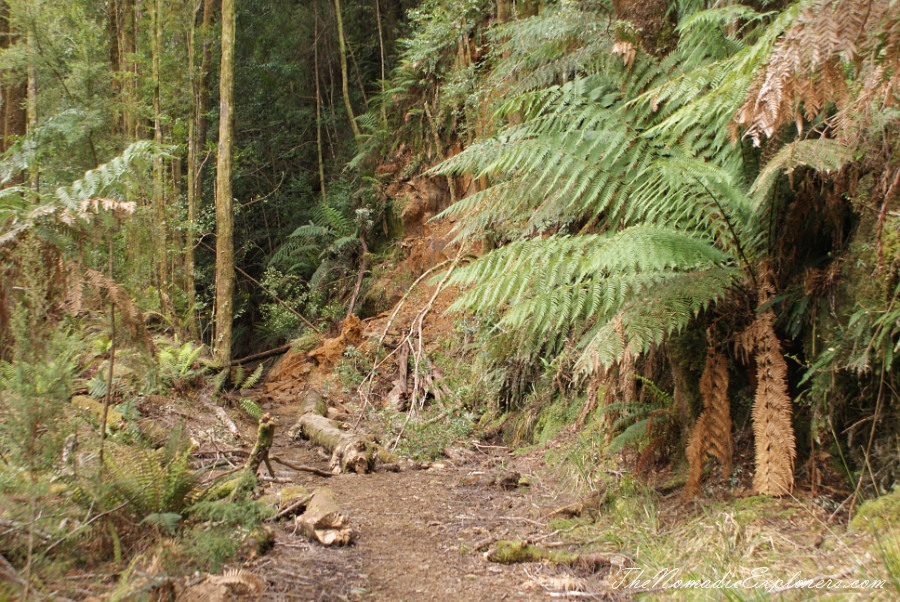 There is a viewing platform, at the base of the falls and a rope and wire bridge across the river.  An aerial rope-way was constructed in the 1930's and operated until 1968, to bring ore from the Hercules Mine at Williamsford to be processed at Rosebery, the remains of which can still be seen.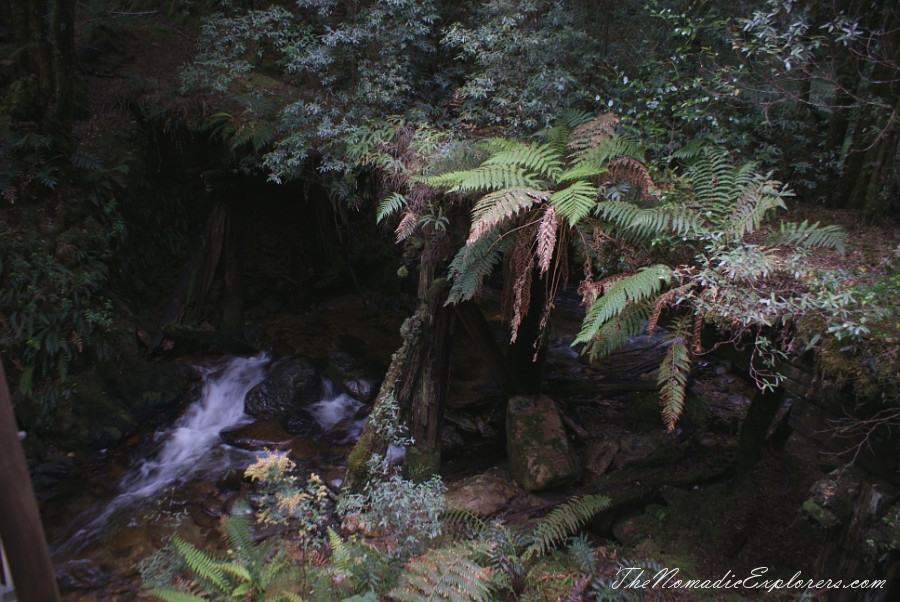 The waterfall: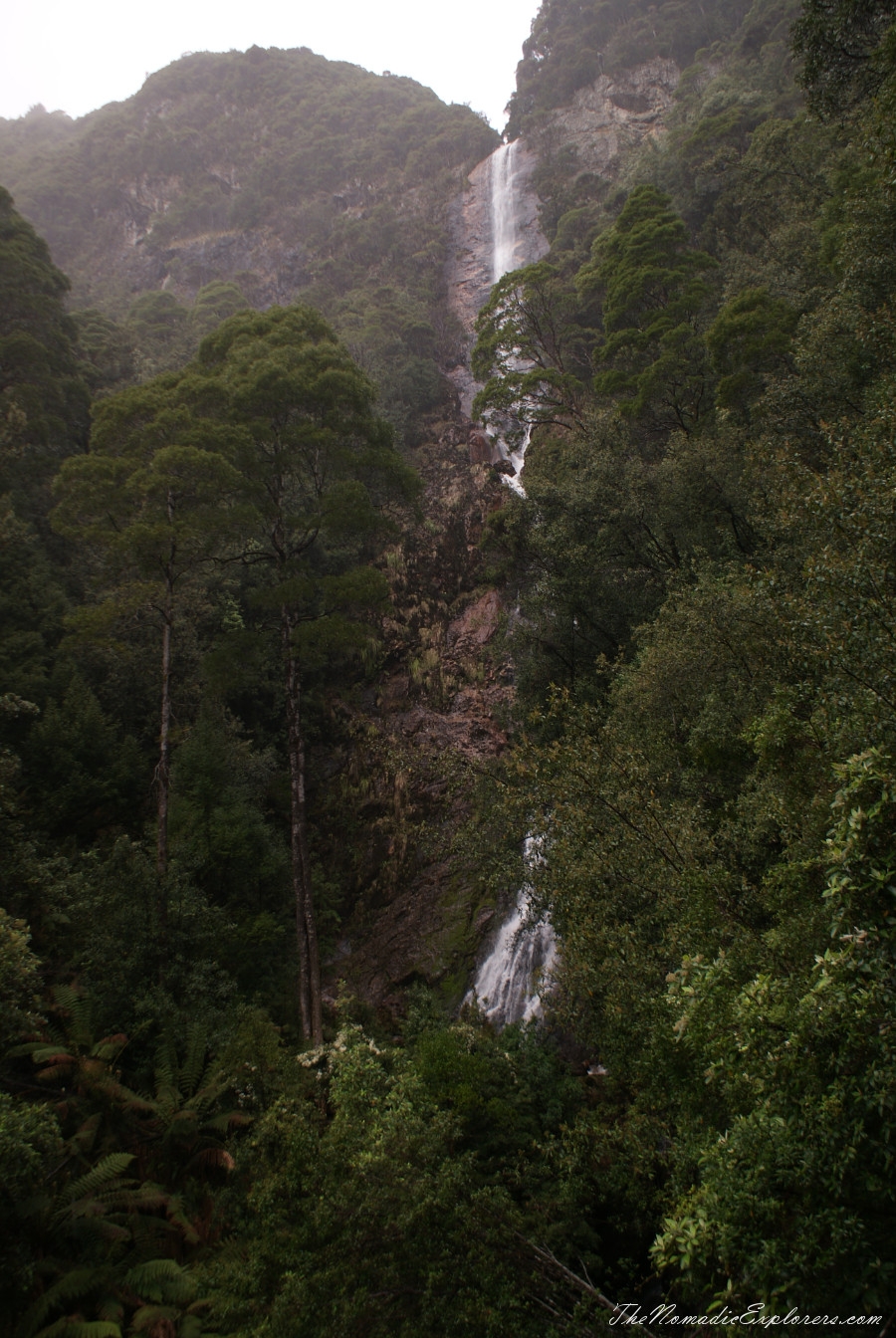 It was a real challenge to get an image of the waterfall when it is raining and you have to stay on a swing bridge!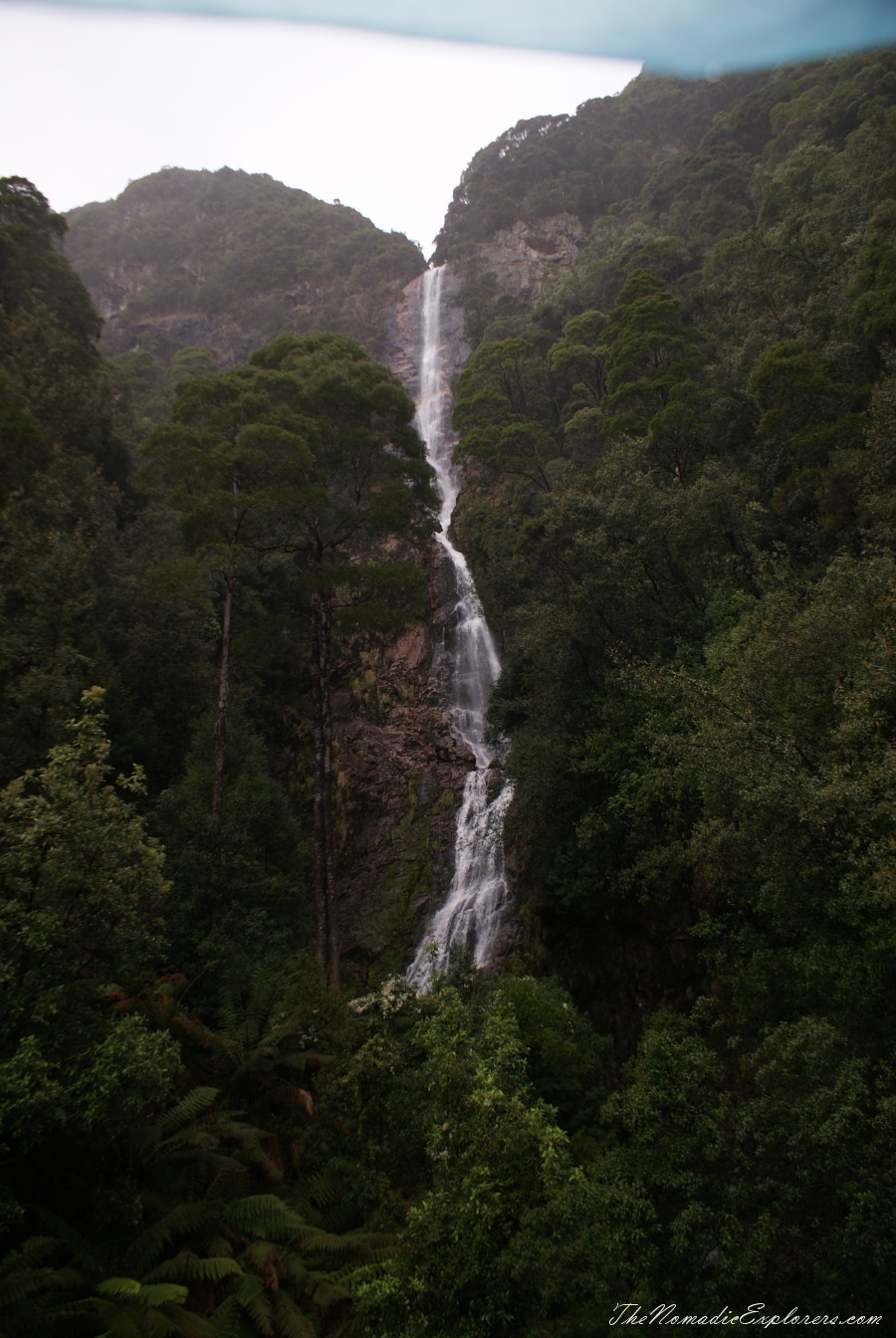 A swing bridge spans the gorge to link this track with 4WD access from Melba Flats.
It was raining rest of the day, so we didn't stop in Rosebery / Tullah and went further, to Stanley.