We wake up early in the morning near Stanley. It was sunny and warm, and the day was going to be perfect!
In the morning we had a plan to climb 'The Nut' - 143 metre high massif, rising from Bass Strait, that towers above the picturesque town of Stanley. 'The Nut's top can be reached by either walking track or chairlift.
Can you guess how we got there?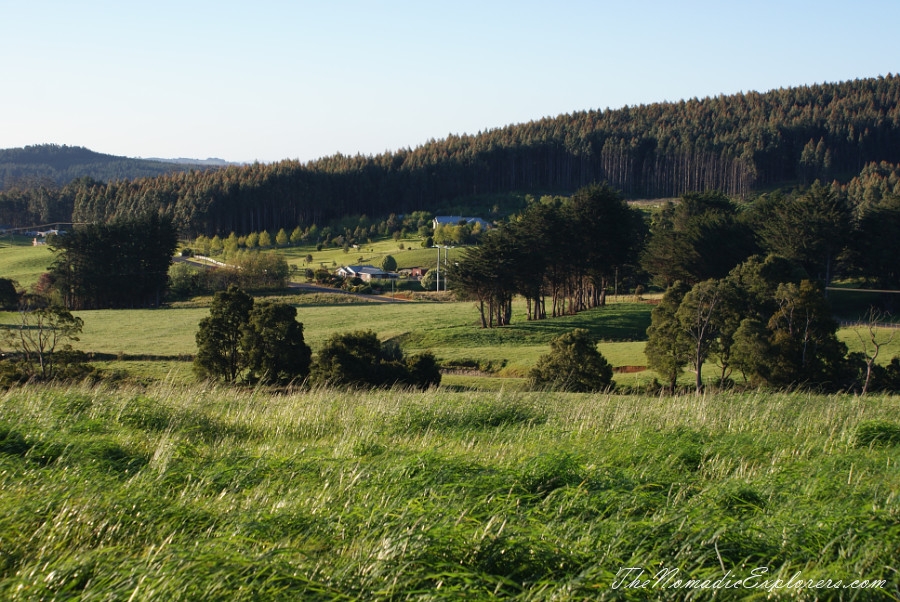 Our first stop was at H.A. (Jimmy) Lane Memorial Lookout lookout to get nice photos of 'The Nut'.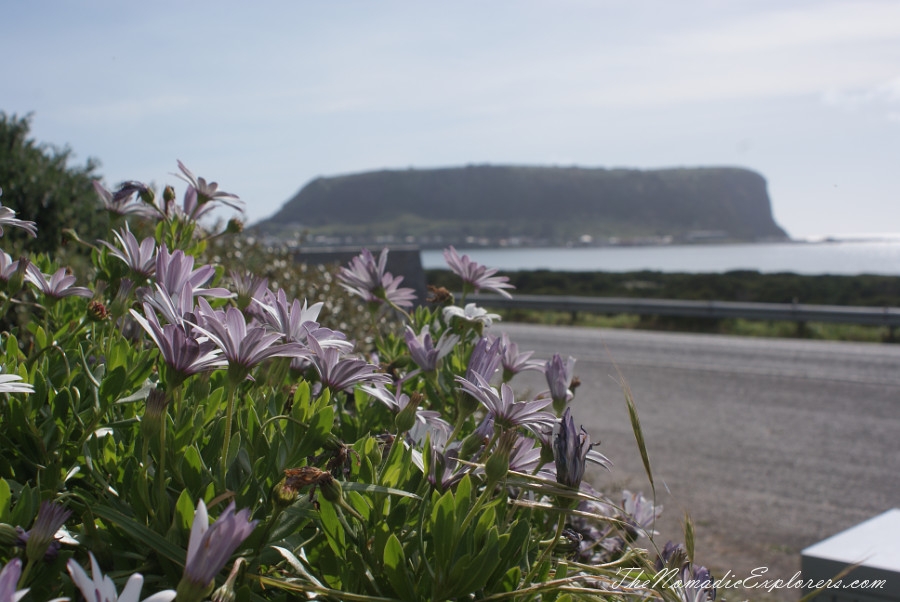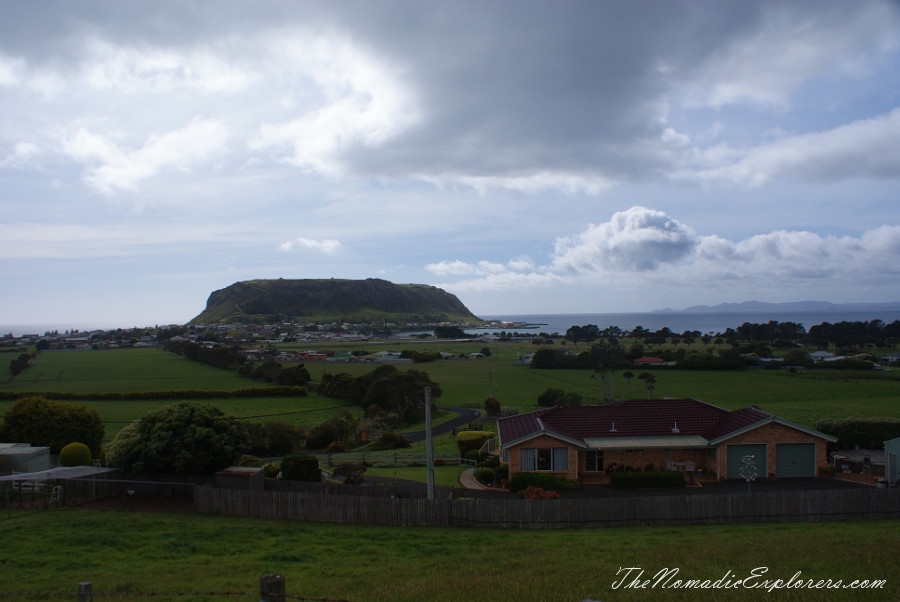 10-20 minute walk to plateau is steep, but can be easily done with some stops on the way.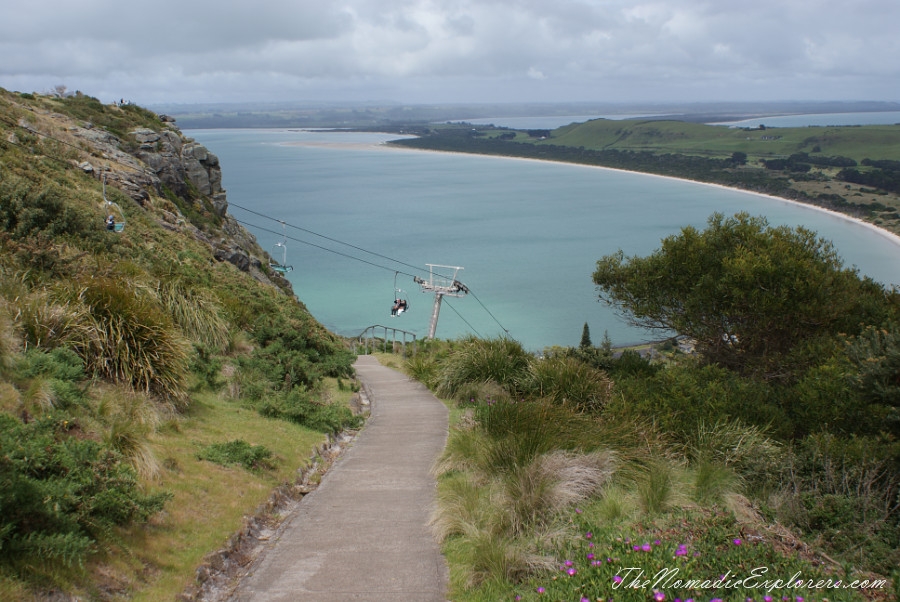 Otherwise you can take the chairlift. 1 hour (2.3km one way) circuit track around the Nut plateau gives an opportunity to see spectacular 360-degrees views and meet wallabies or echidnas!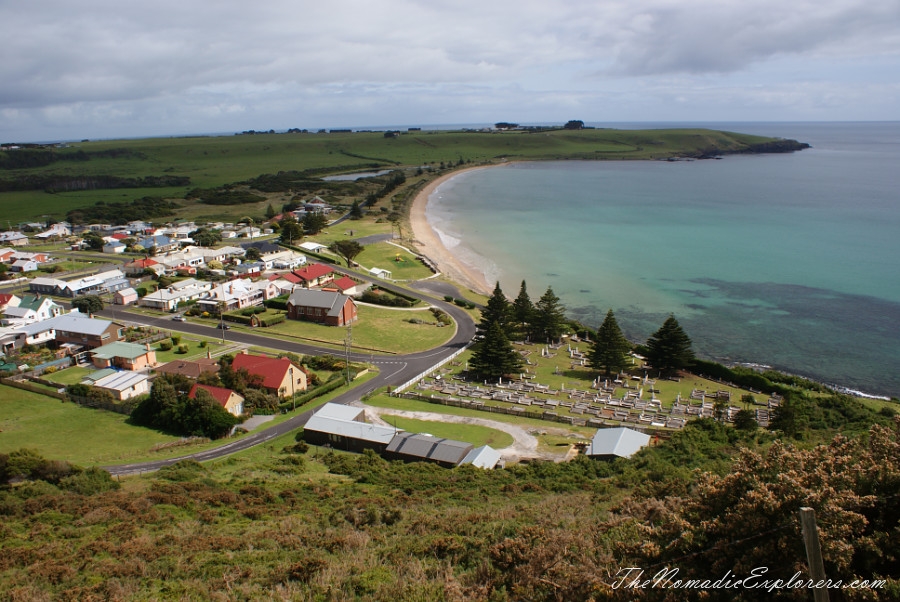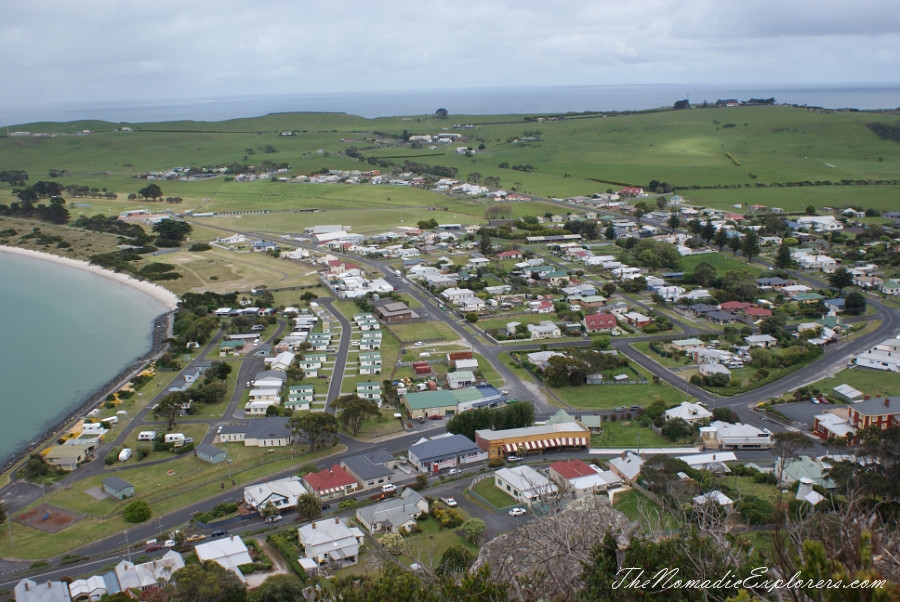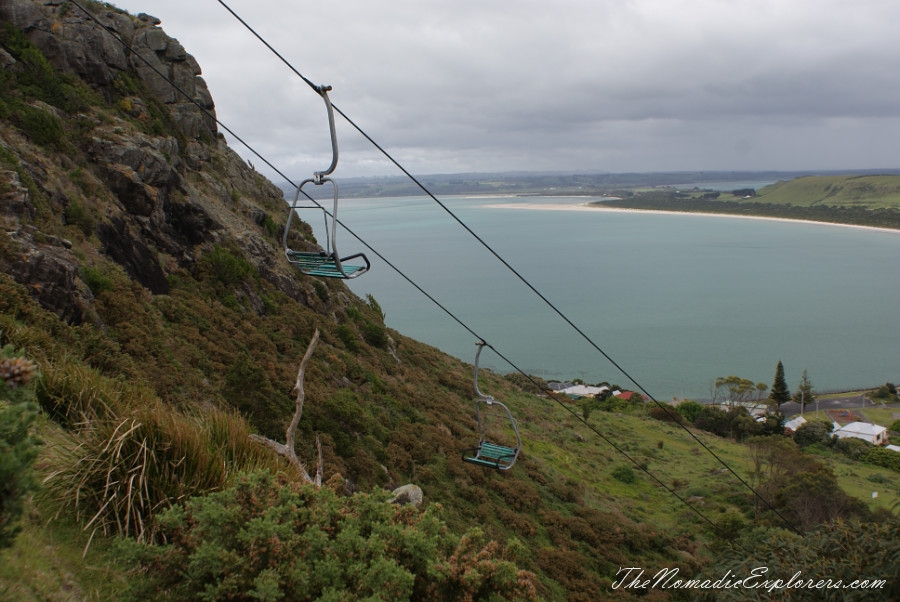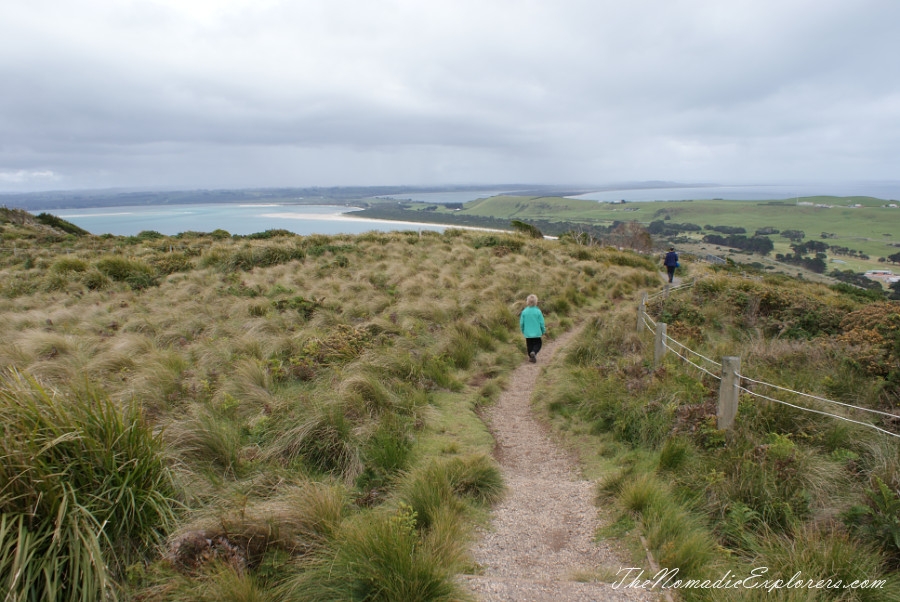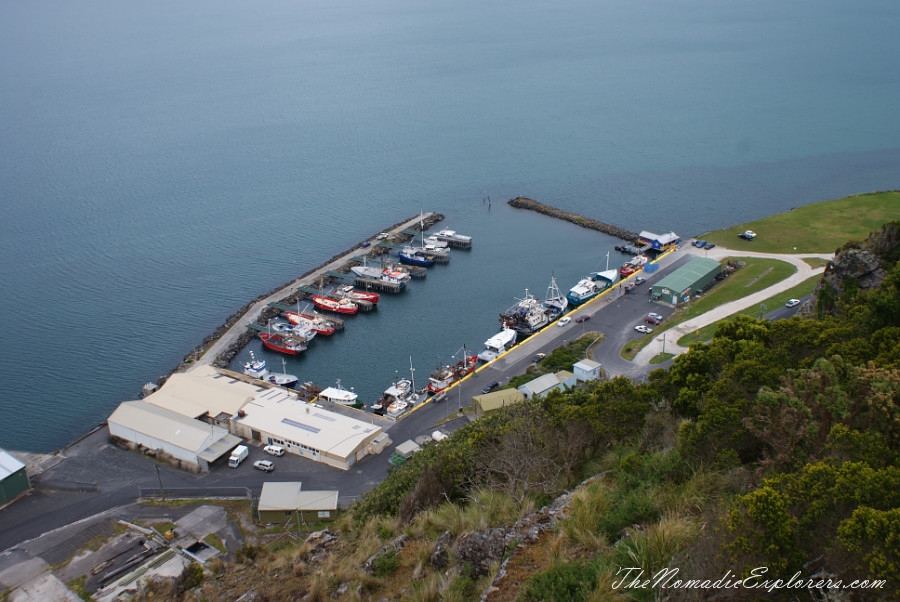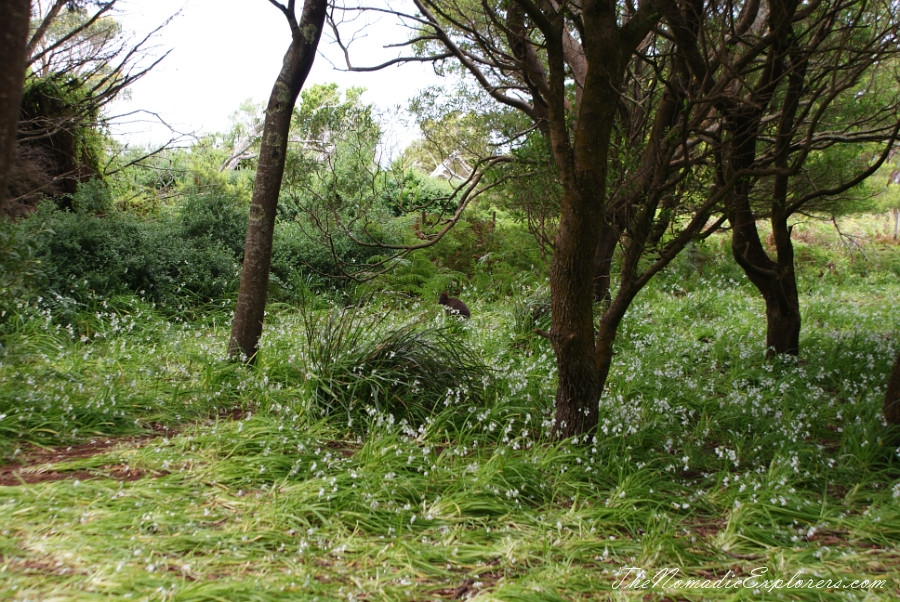 Be quiet and patient and you will be rewarded, like we were! We have seen an echidna a year ago near Jindabyne, in NSW, but this one was covered with a fur! That is because it is much colder here, in Tasmania, than in mainland.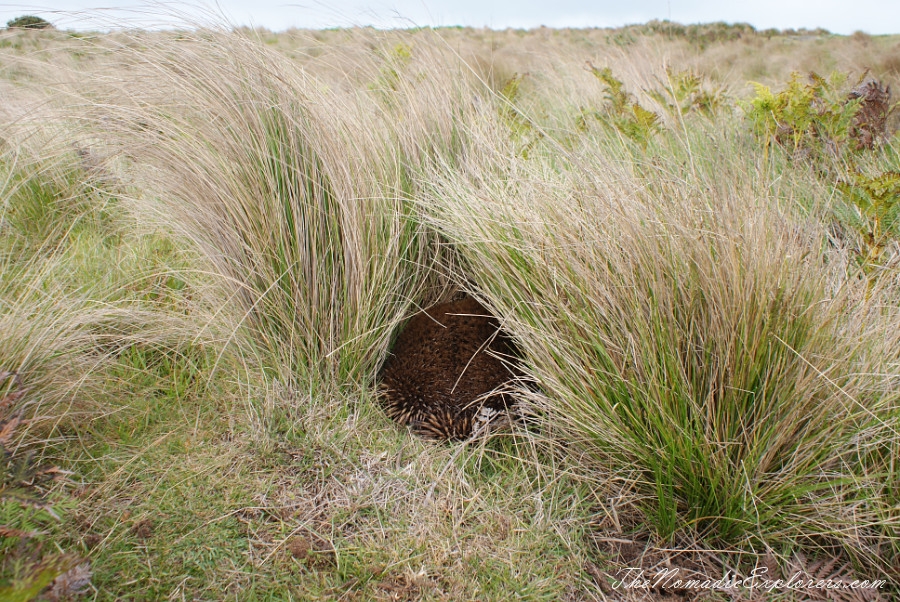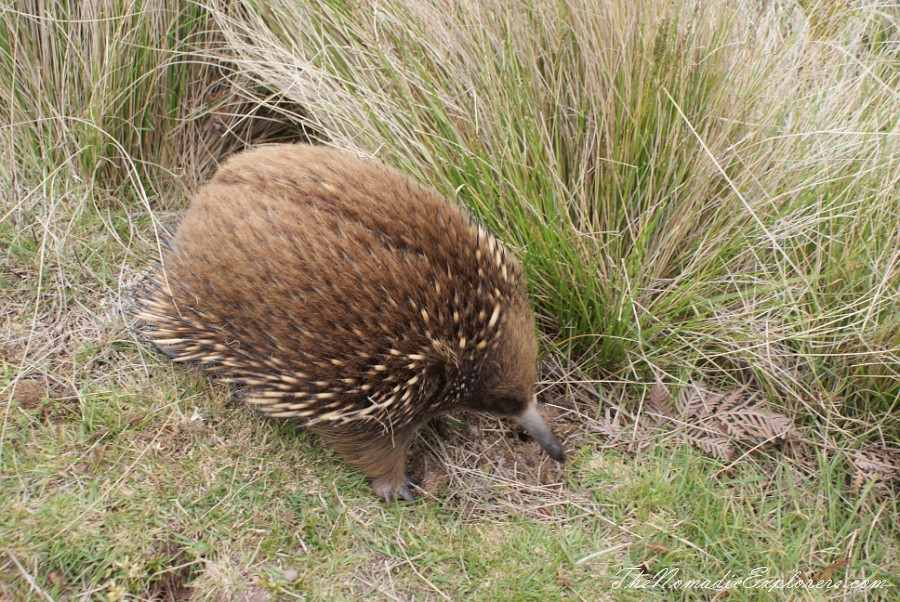 This echidna made our day and we were absolutely happy to see this small creature in a wild!