The massive ancient granite domes of Porongurup National Park are rising up to 670 metres, giving exhilarating views of the landscape near Albany, Western Australia. One of the highlight of this national park is Castle Rock, Balancing Rock and the Granite Skywalk which are all on the one walk. We decided to give this walk as the weather has changed after our climb to the Bluff Knoll.
What can I say……. The Skywalk is simply awesome and the views from the skywalk are incredible! Absolutely stunning!
Porungurup National Park has a number of walking trails and nice picnic spots, as well as a scenic drive (unsealed):
The Granite Skywalk (or Castle Rock) (~2.2km each direction) is itself very scenic. The path traverses jarrah and marri forest and takes you past the famous Balancing Rock.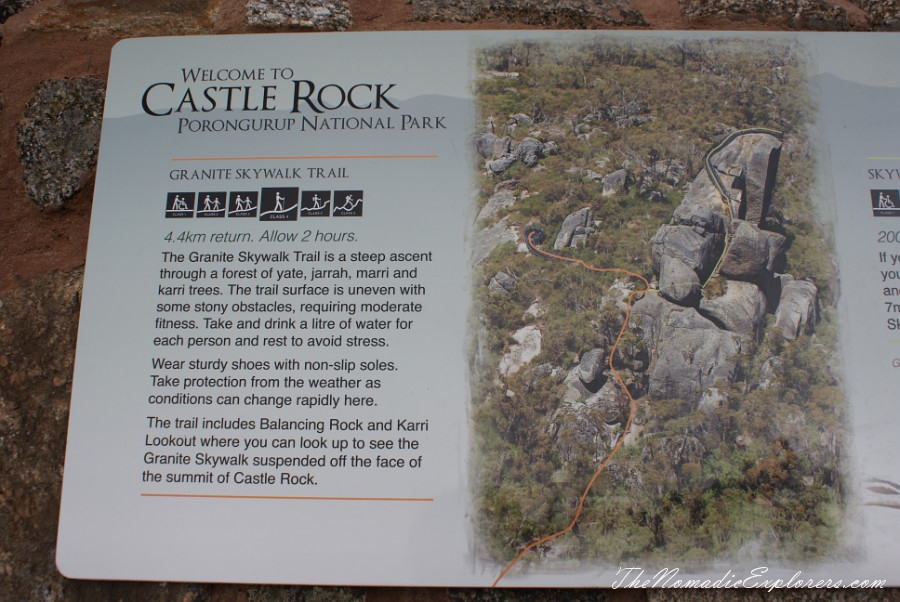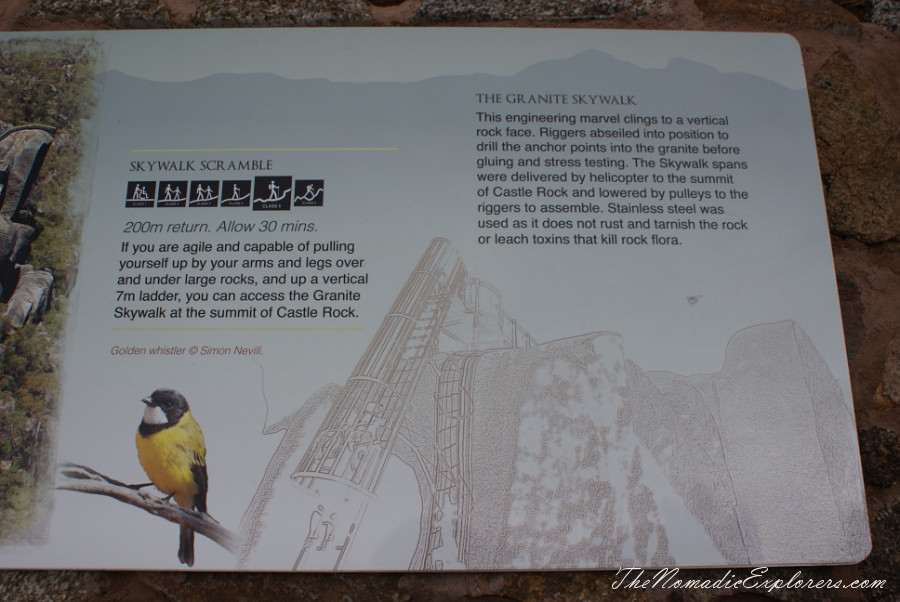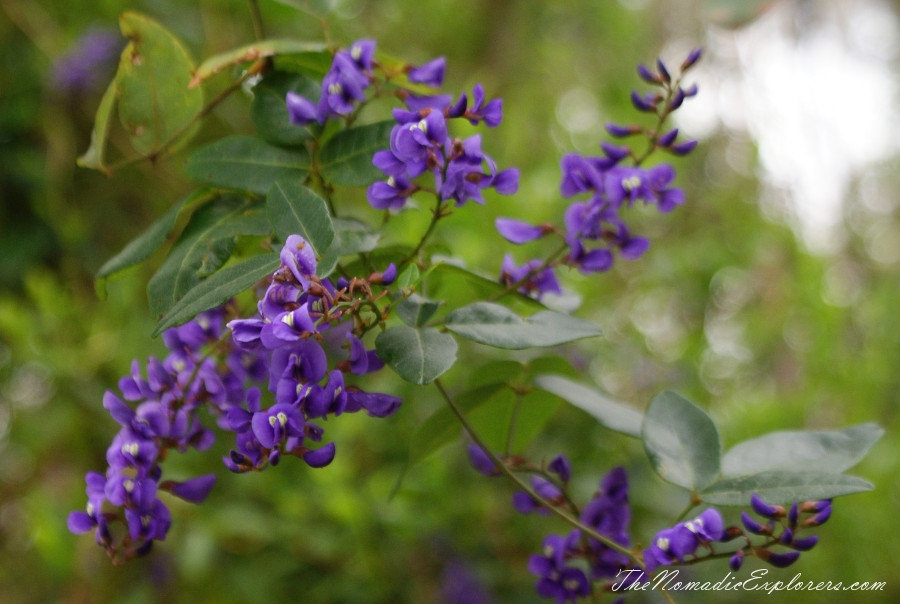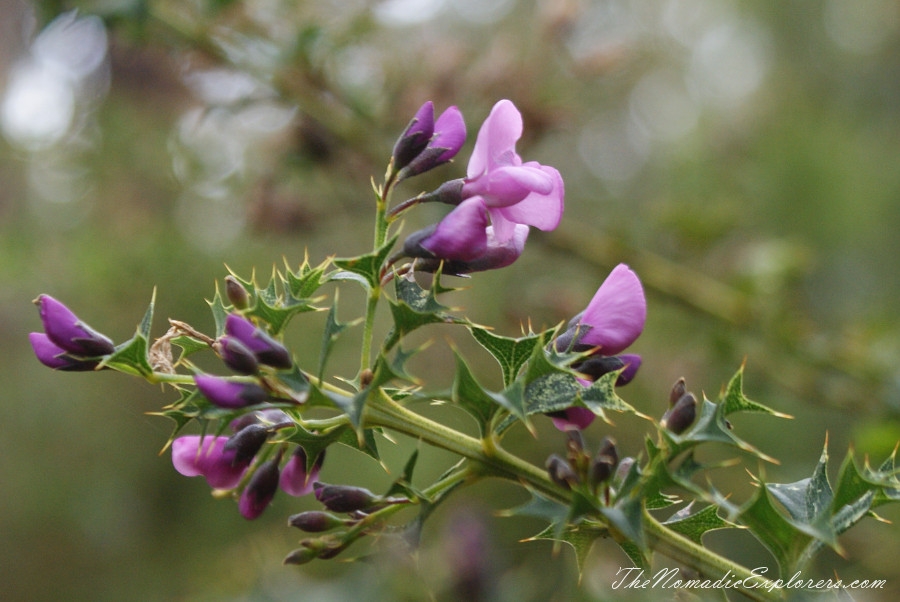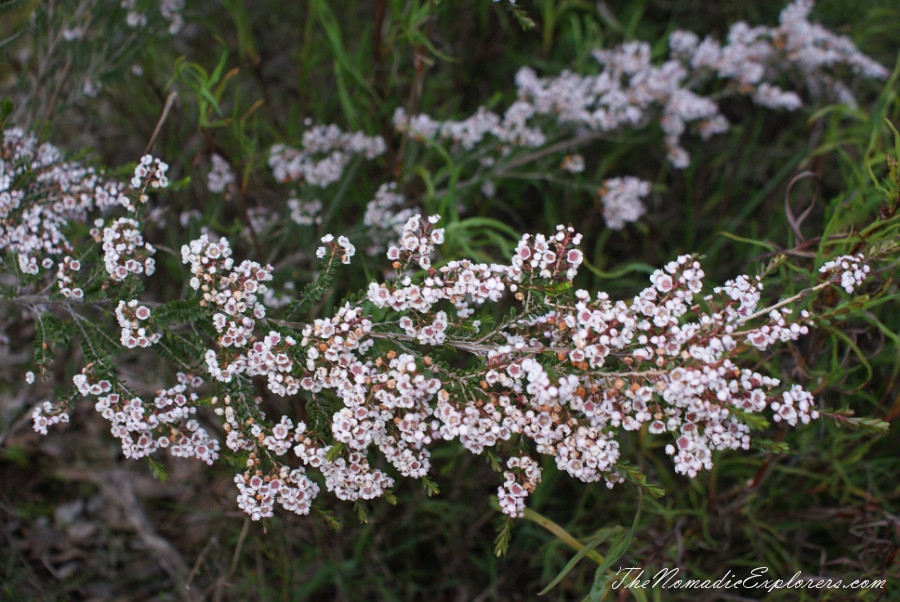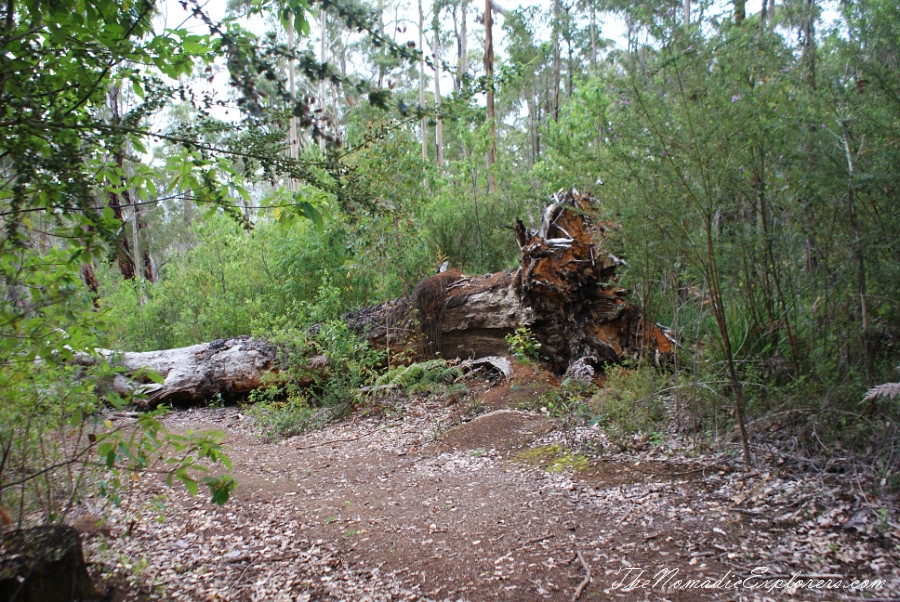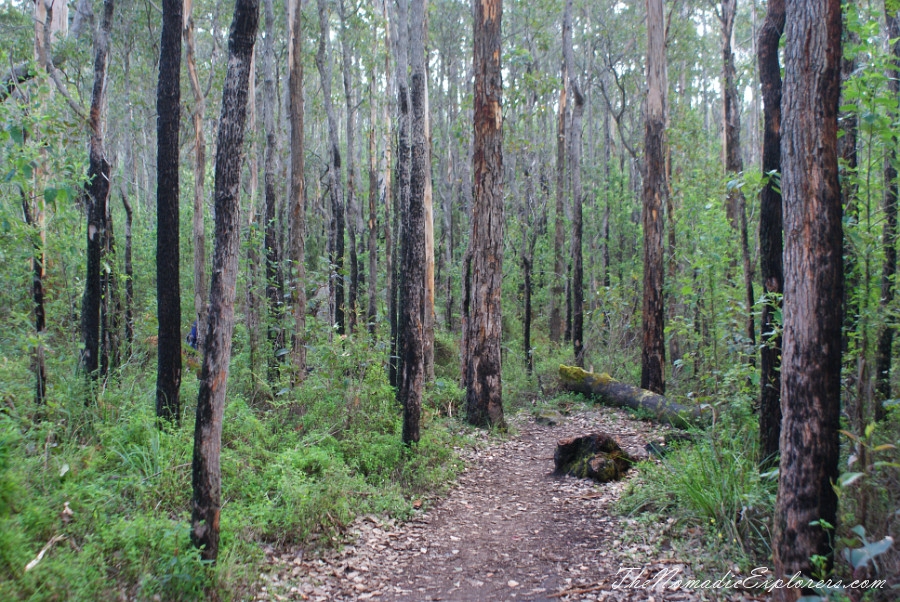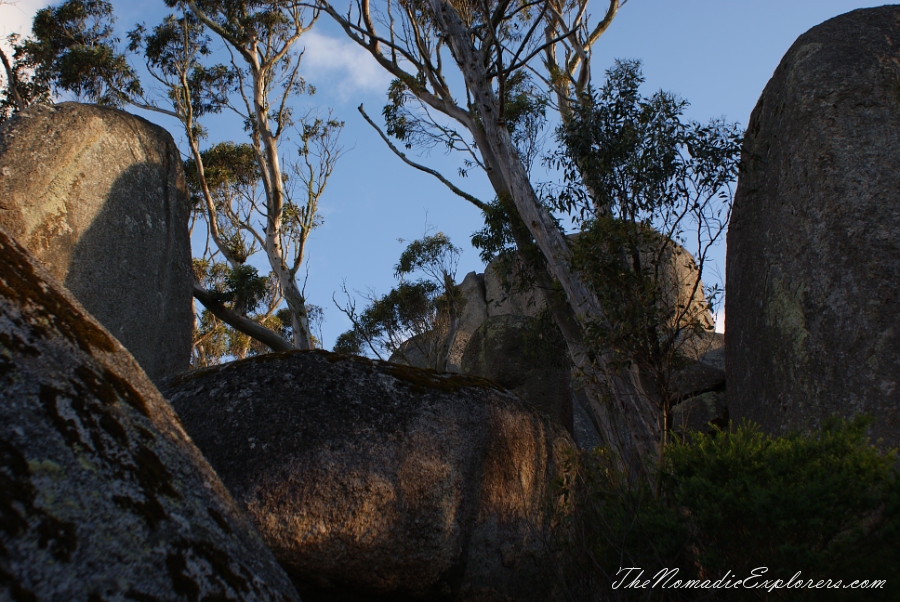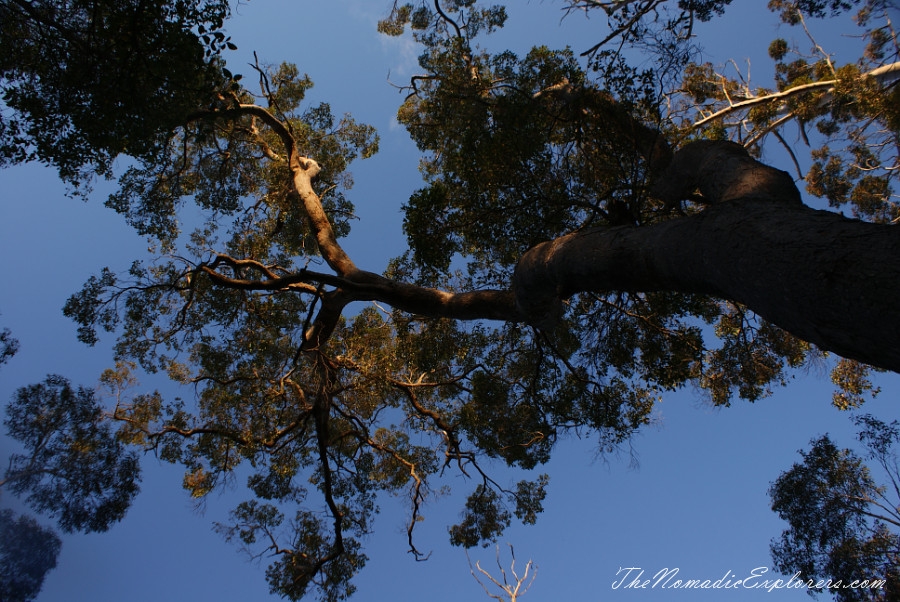 Balancing Rock: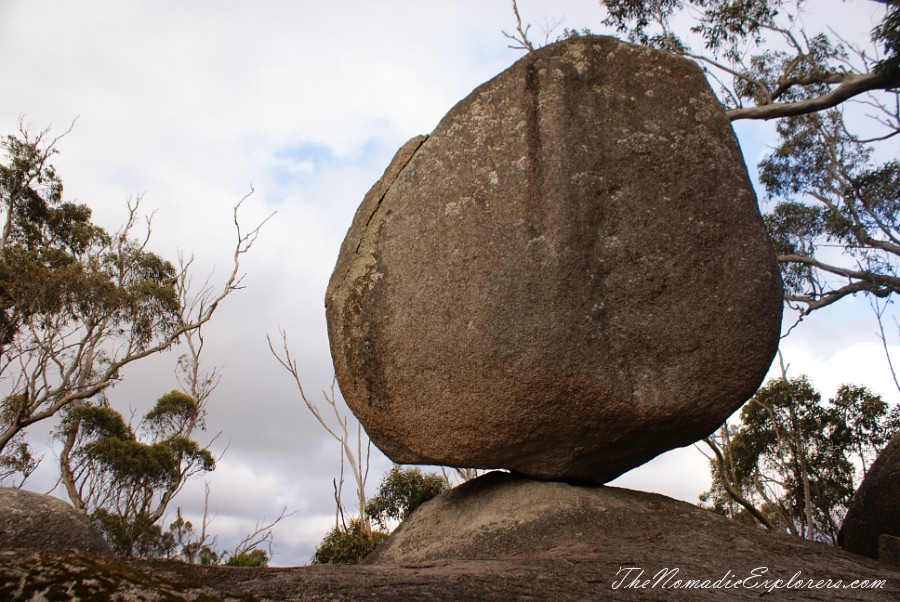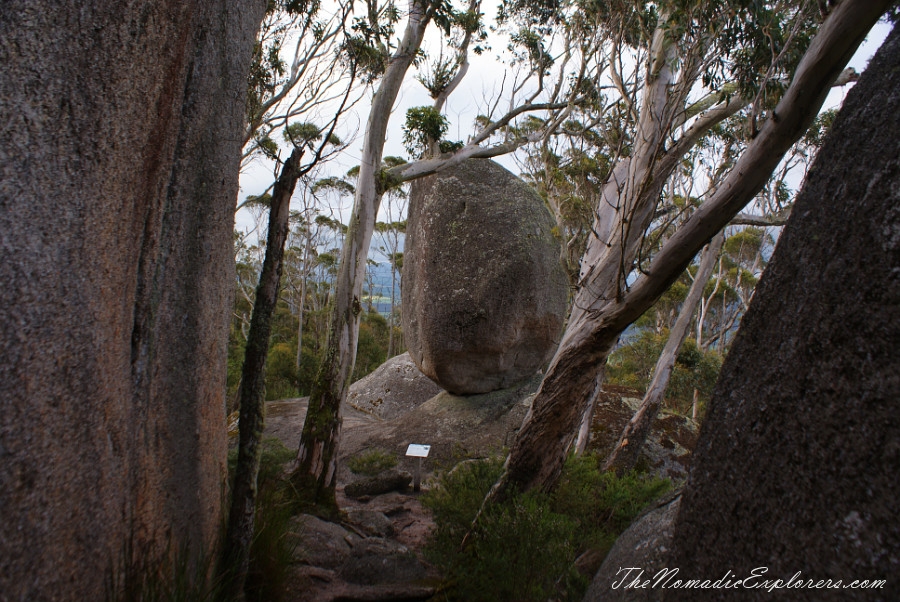 The Granite Skywalk has two lookouts, a lower and upper one.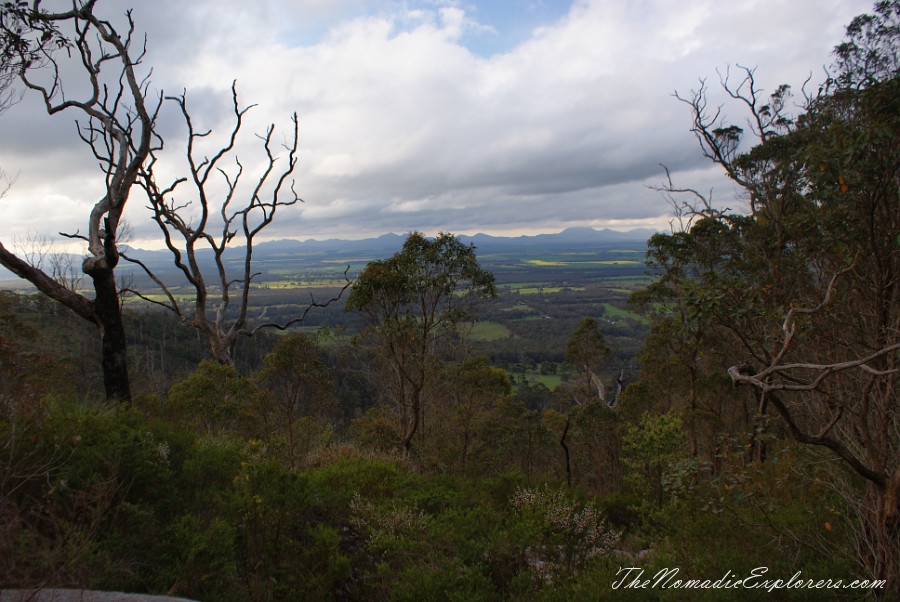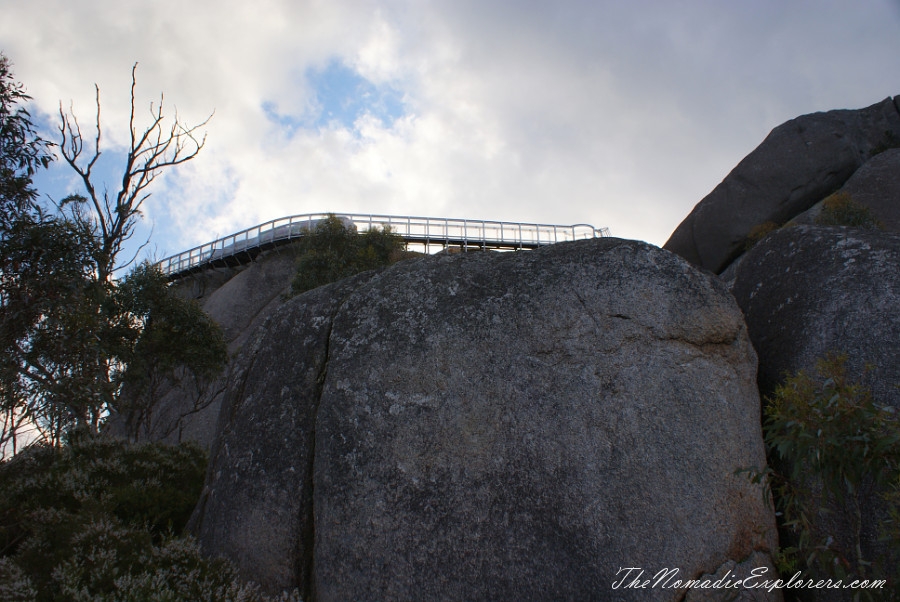 The upper lookout perches over the side of Castle Rock and requires scrambling over rocks and climbing a ladder. 
The Skywalk makes it truly worth the effort though with panoramic views of the surrounding region.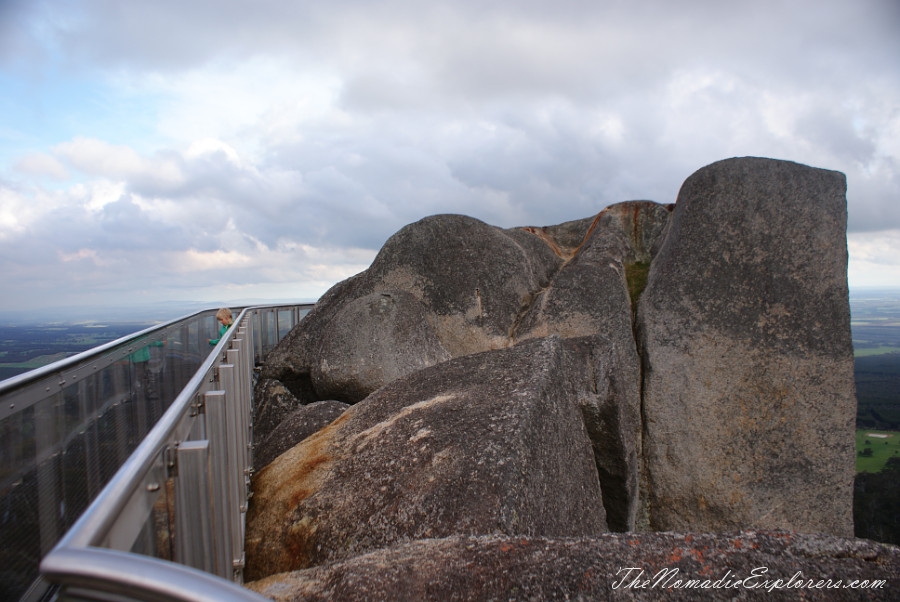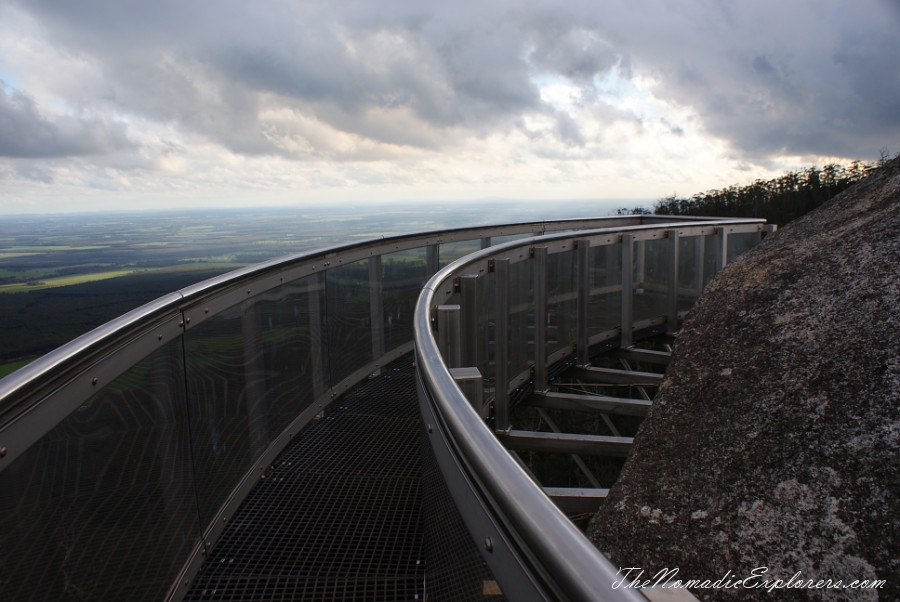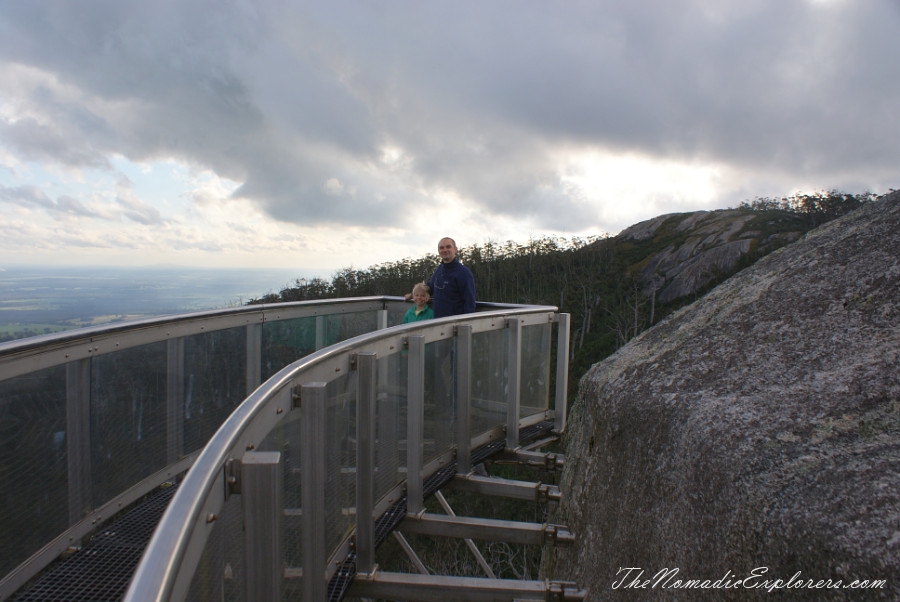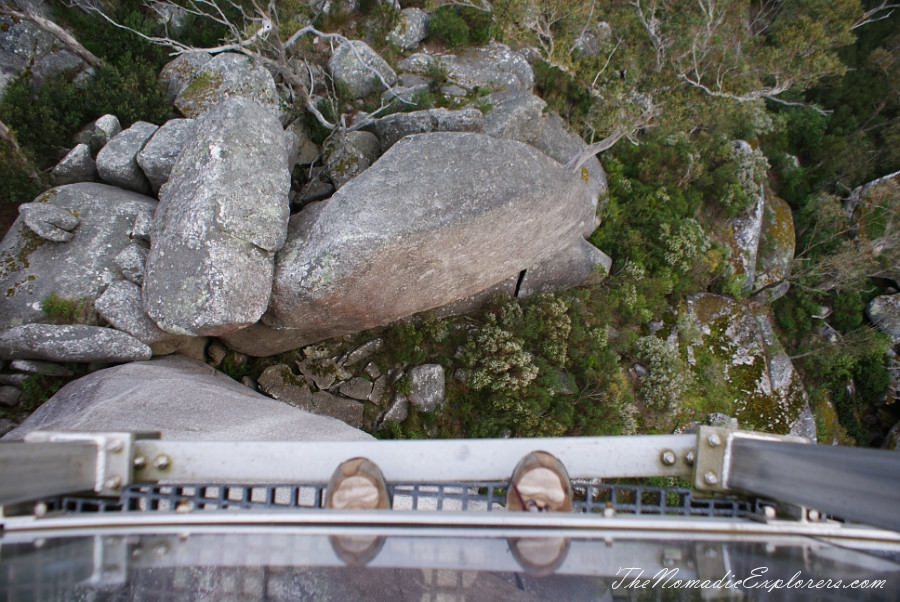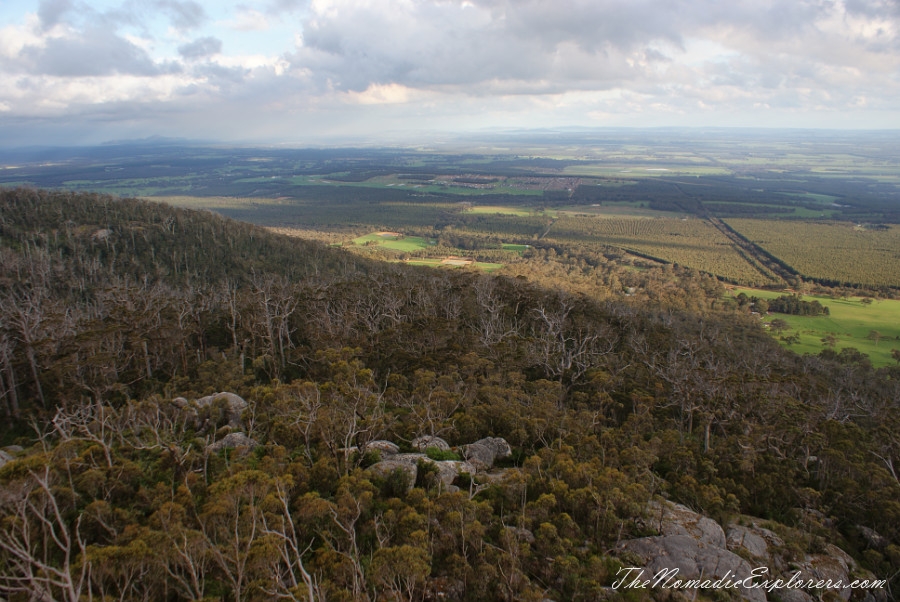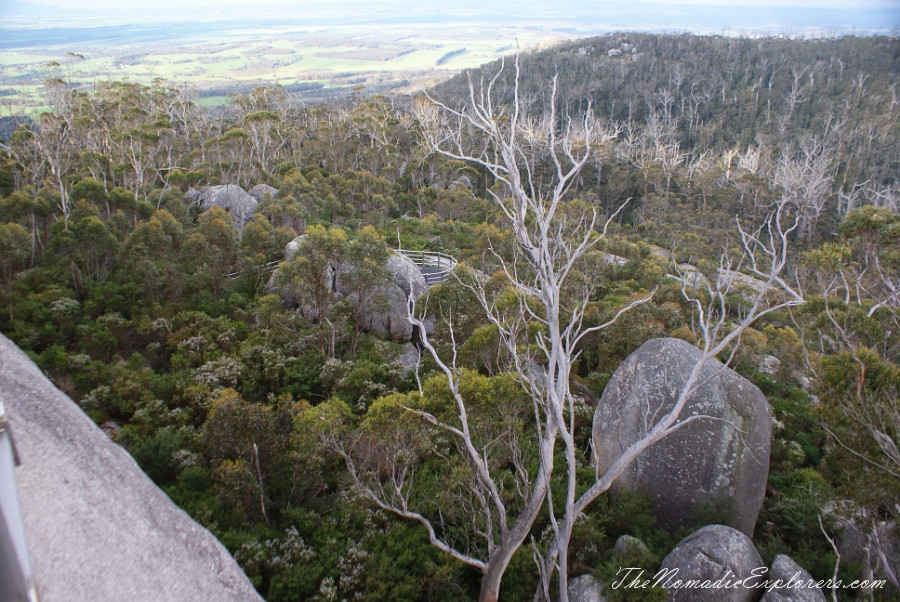 Please watch this 5min video: https://www.youtube.com/watch?v=z2ZFgyJEW-o  to get more information how the Skywalk was constructed. It is amazing!!!
We do believe that the Castle Rock walk in Porongurup was one of the best things to do around Albany, so we would highly recommend it!