For last couple of months it is been quiet here. As usual, I have perfect excuses for being silent: we had some family-related issues, projects to be implemented, small business to run and so on… For many reasons every evening I felt very exhausted and couldn't find any strength to sit down and spend 3+ hours to write a new post…
Things are slightly better  today, so here I am, back with retro-post about one of the family cycling trips in Melbourne that we did this winter. We travelled from Pluto to the Sun and back in just 2 hours.
Interested? Then keep reading.
Along the Port Phillip Bay coastline from St Kilda to Port Melbourne exists a 1 to 1 billion scale model of the Solar System, which was constructed by artists and scientists back in 2008. Instead of navigating 5.9 billion kilometres from the Sun to Pluto, you only walk 5.9 kilometres and learn more about planets and space.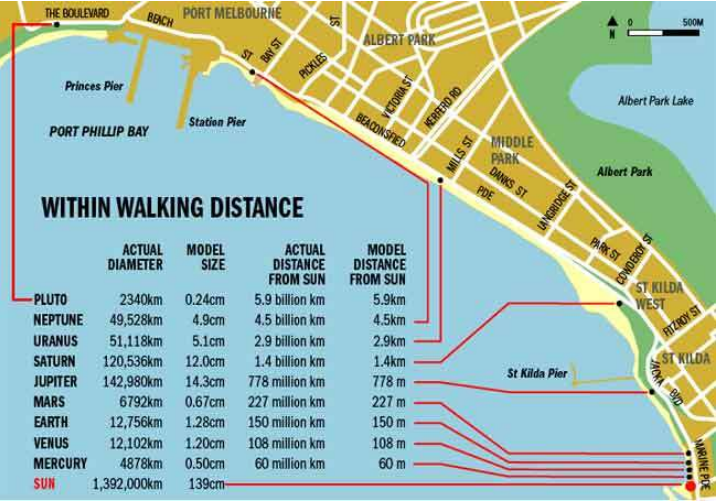 Most of trail guidelines advise to start near the white lighthouse in St. Kilda's Marina Reserve at the Sun sculpture. We did this trail backwards, started from the Westport Reserve carpark in Port Melbourne, and cycled from Pluto, taking in all of the planets until we reached the Sun in St Kilda… and back again.
I decided to put take a photo of all planets with my ring nearby to give you an idea of the scale.
Pluto: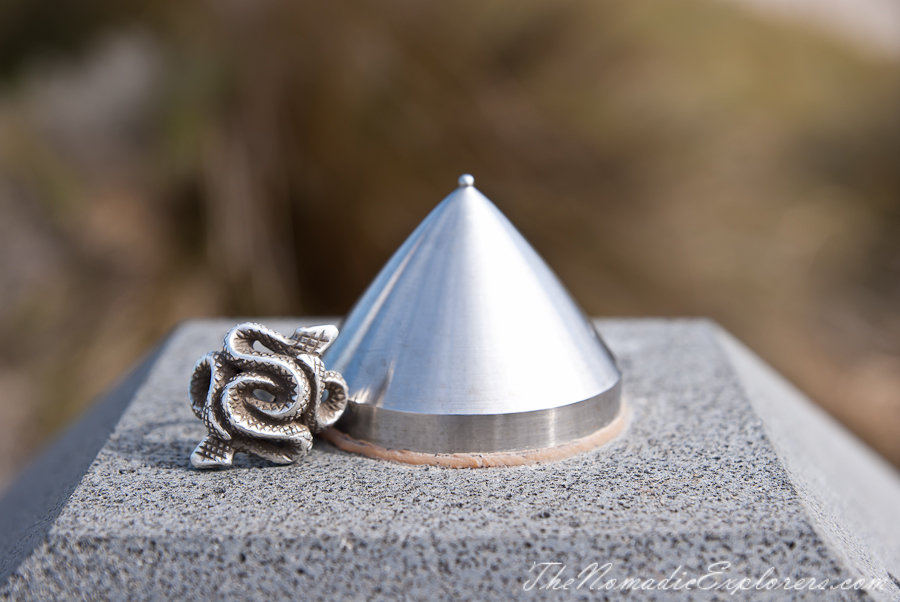 Neptune: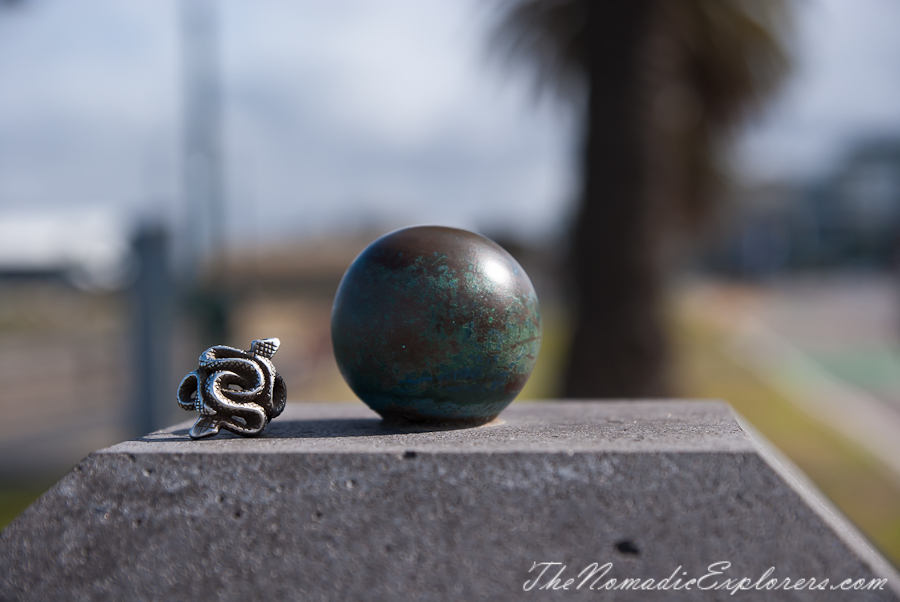 Uranus:
(I lost its image :)
Saturn: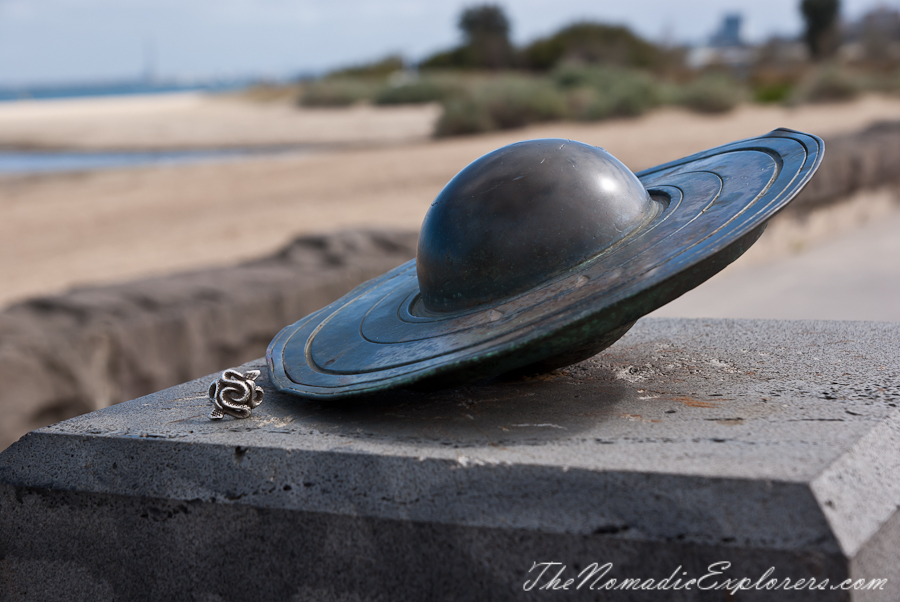 Jupiter: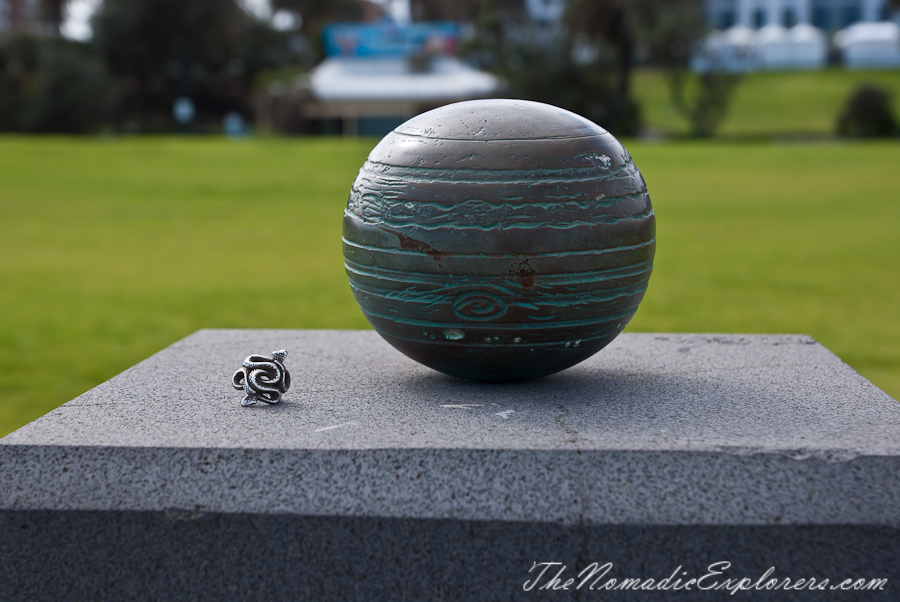 Mars: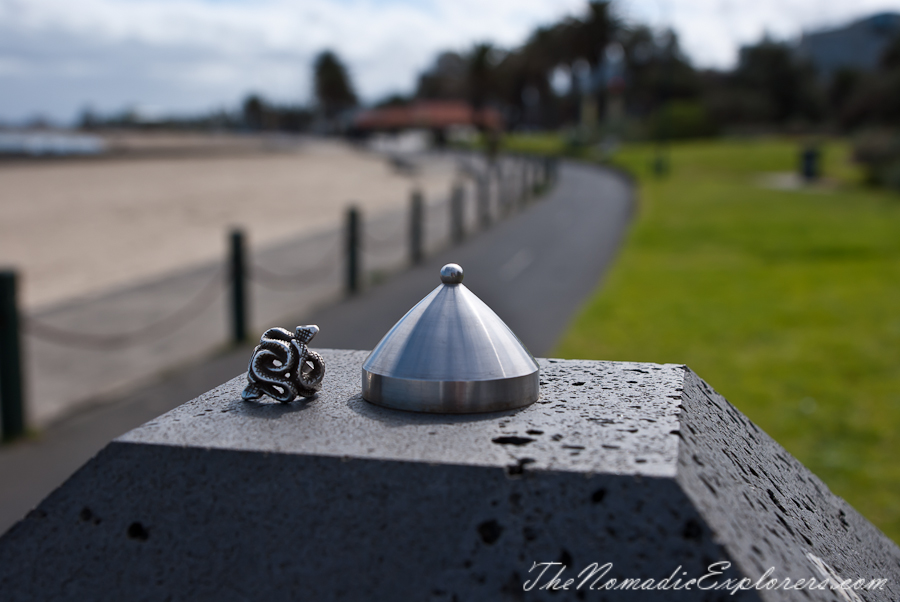 Earth and the Moon: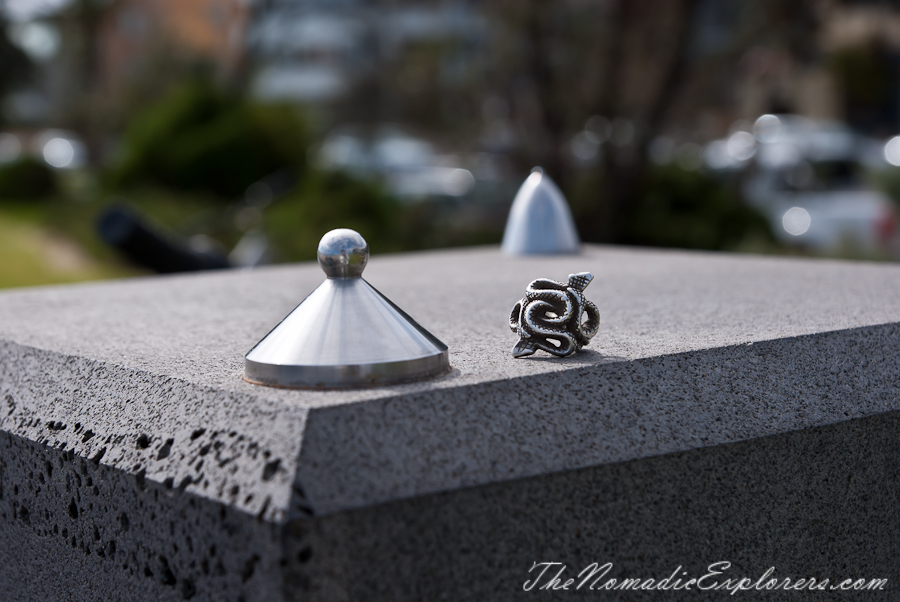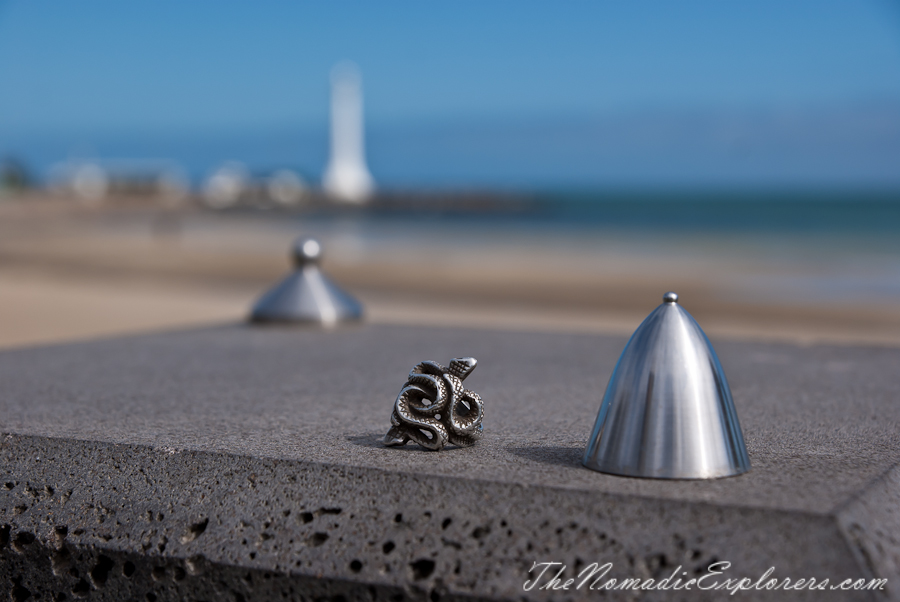 Venus: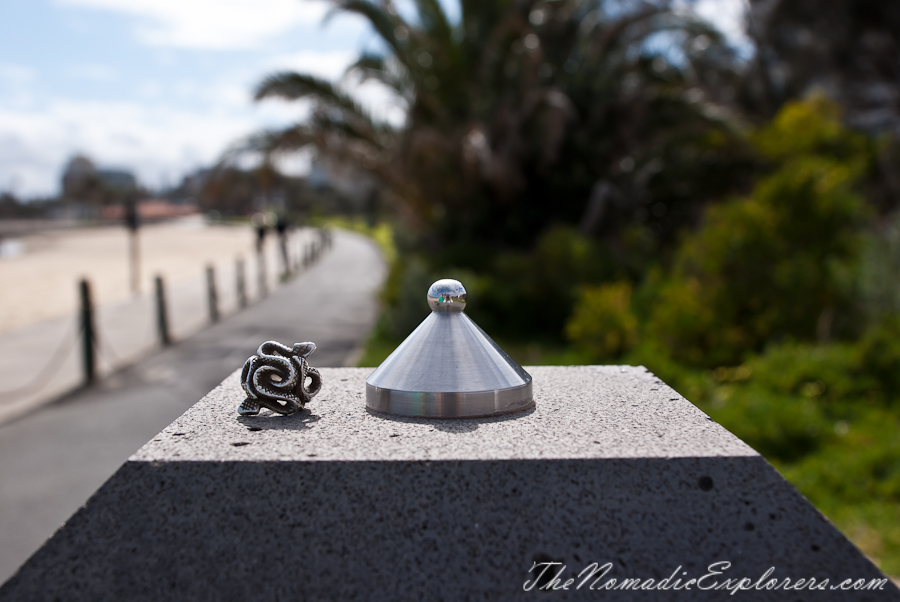 Mercury: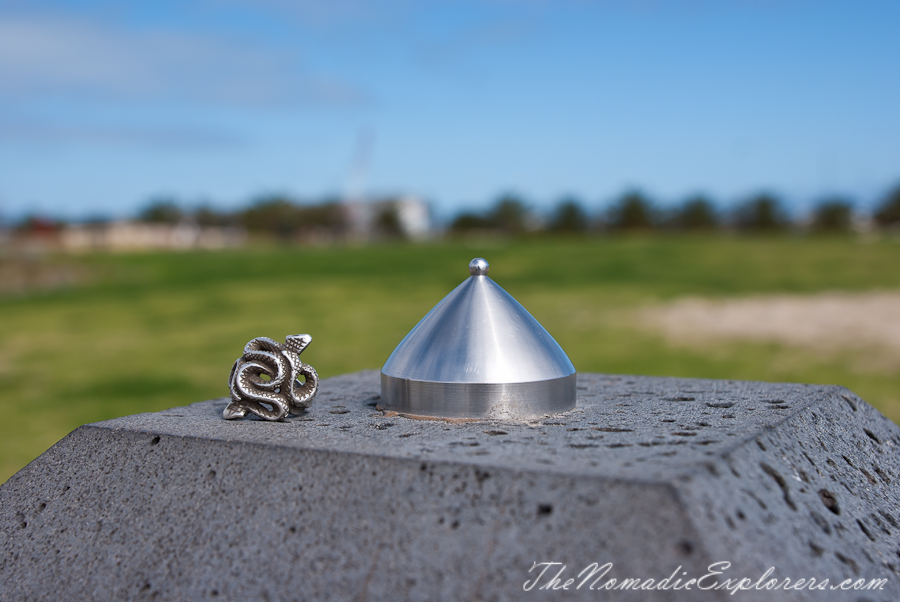 The Sun: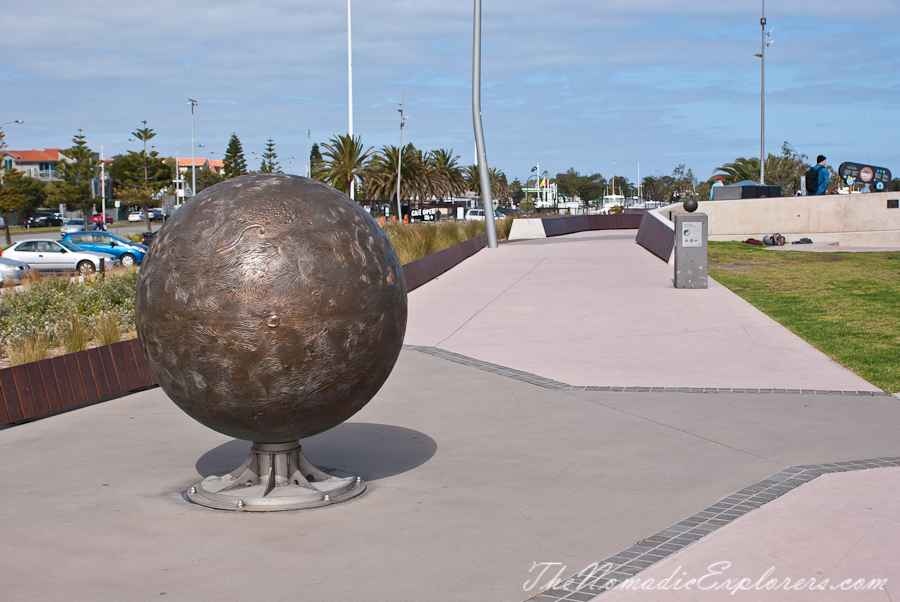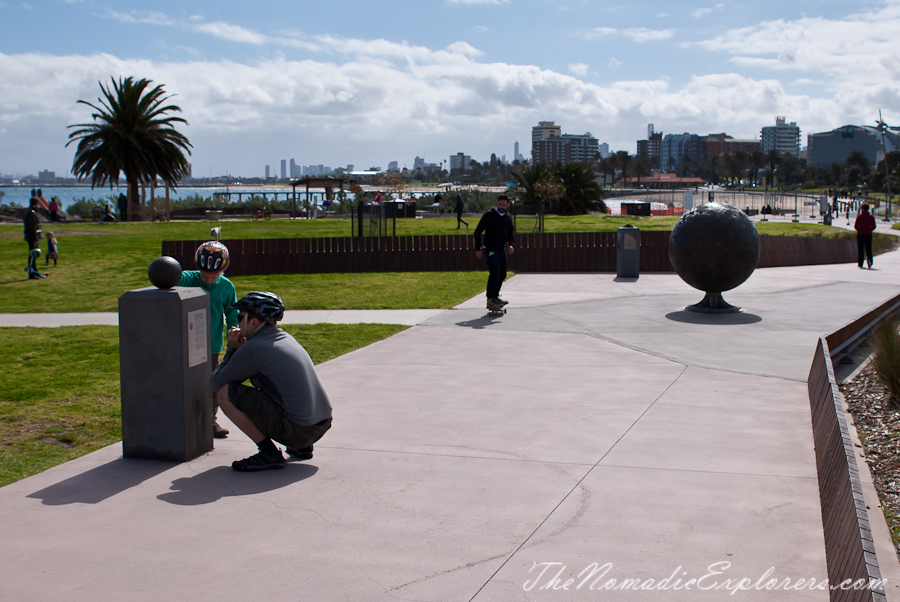 As I said, all planets are accurately spaced and scaled to give you insight into the magnitude of our solar system. If you start your walk from the Sun, you can visit the first five planets in under 1km but you'll find Neptune 4.5km away – Pluto almost six km away on Sandridge Beach, past Princes Pier.
The trail is good not only for cycling, but for walking as well. It follows the coastline with lots of places to have a cuppa on your way.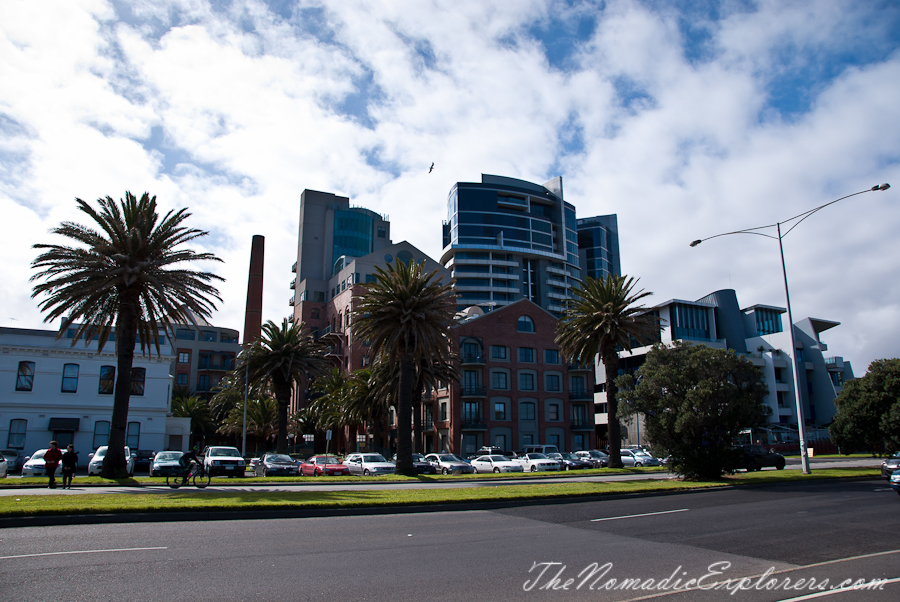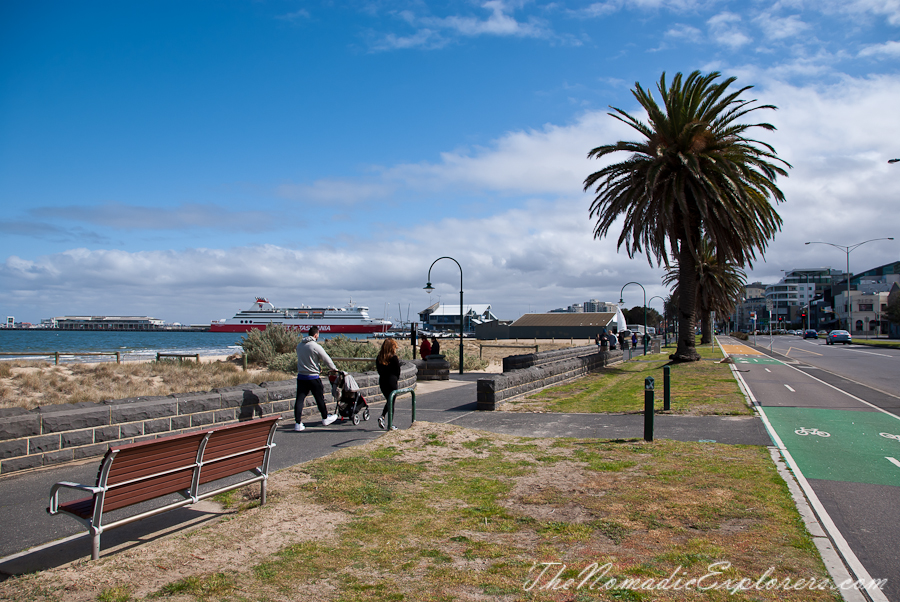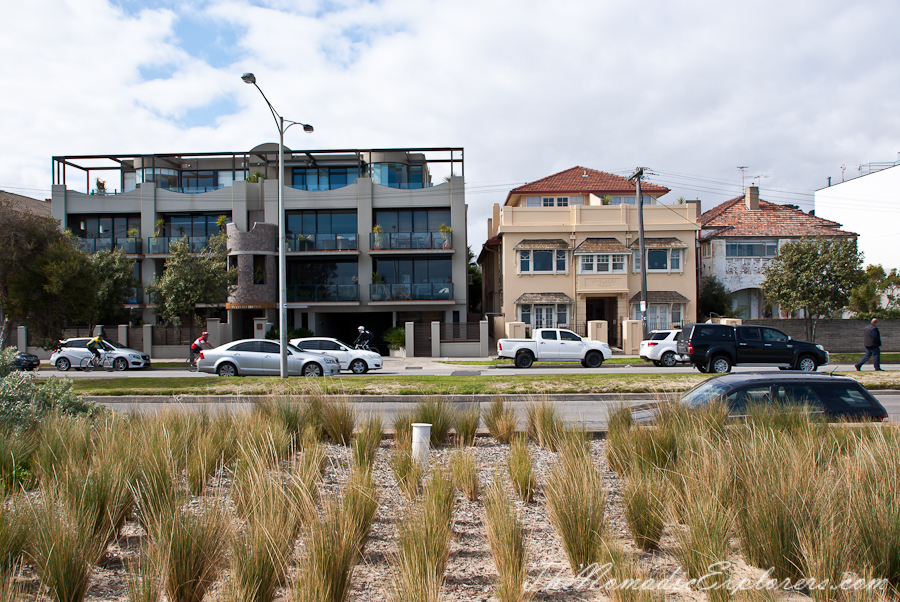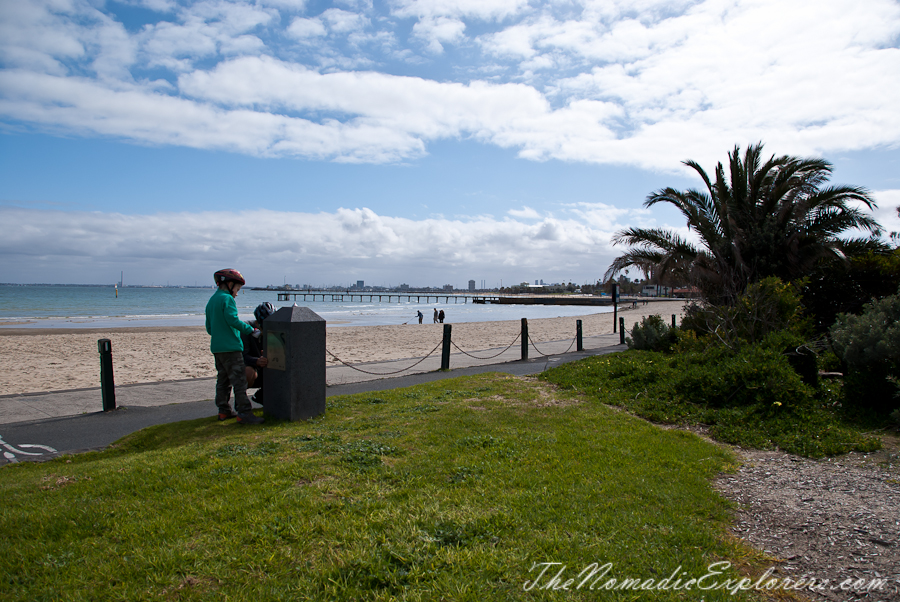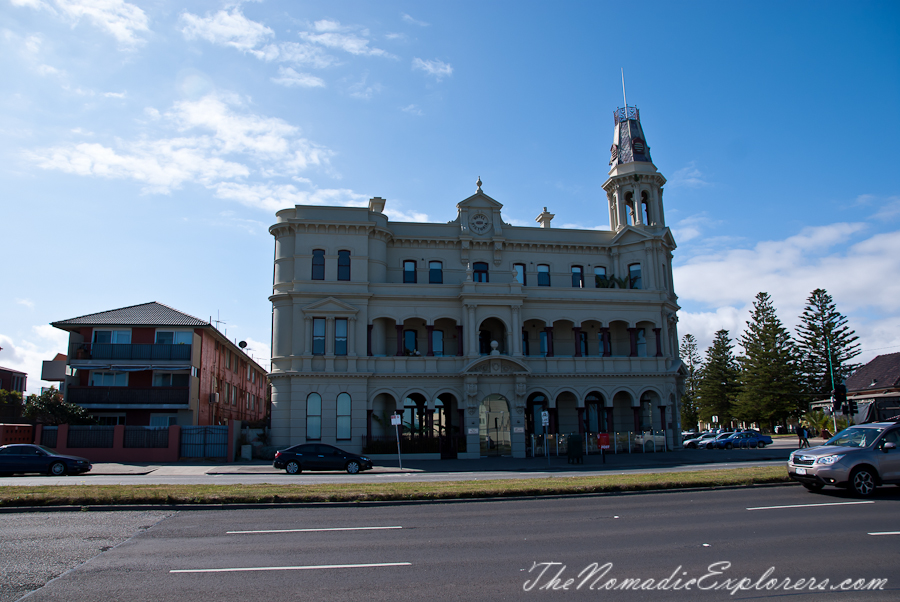 Note that you could take one of these blue bikes and cycle for $2.5 per hour! See more details on Melbourne Bike Share website.
Princes Pier itself a good destination for a stroll: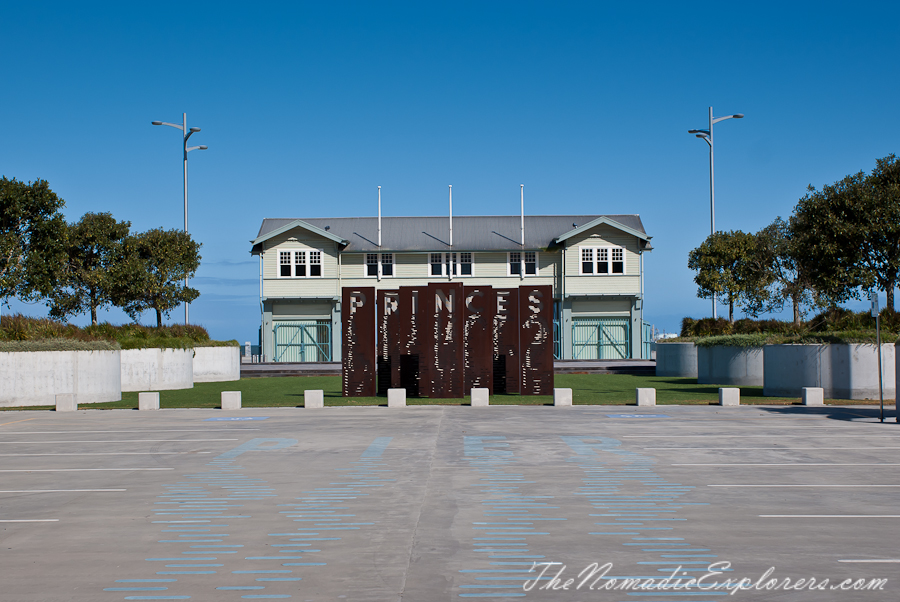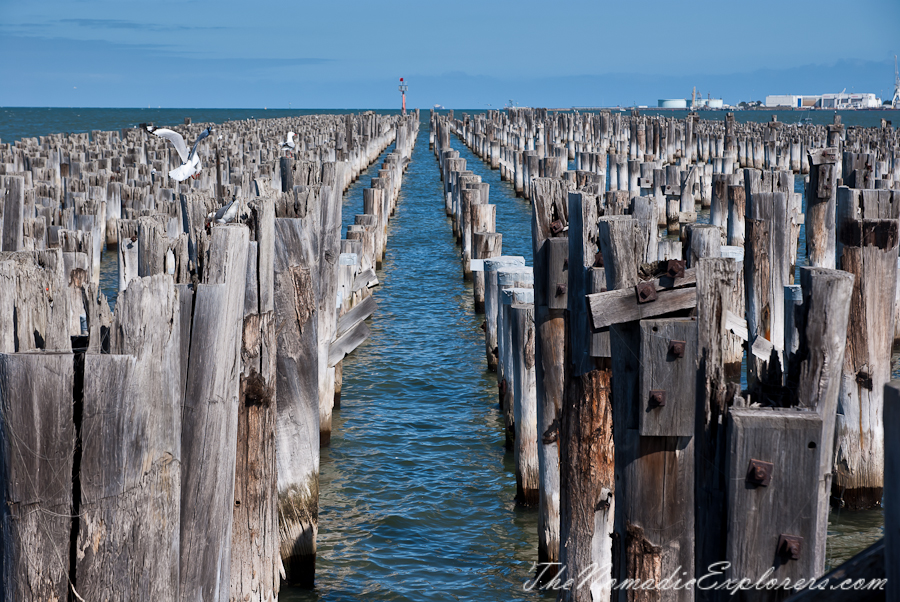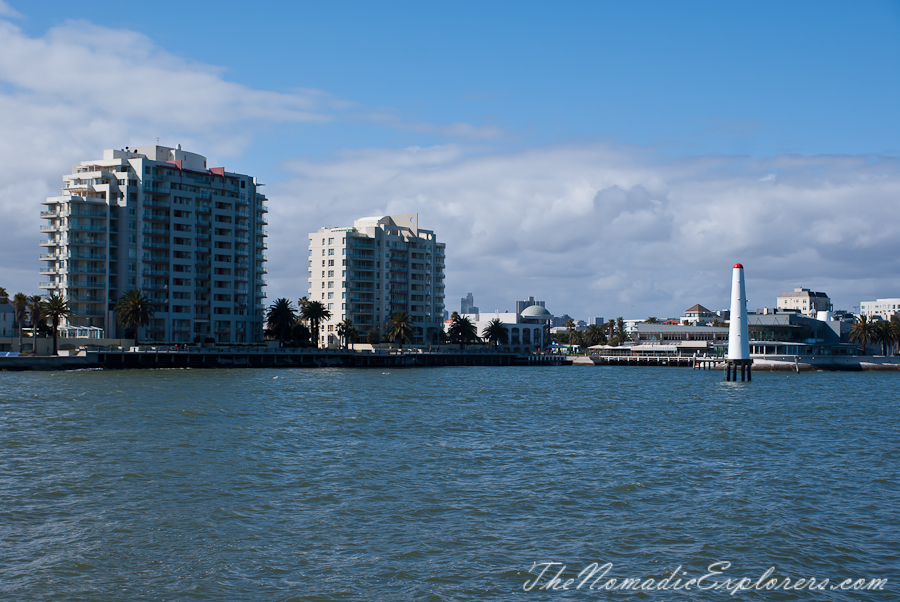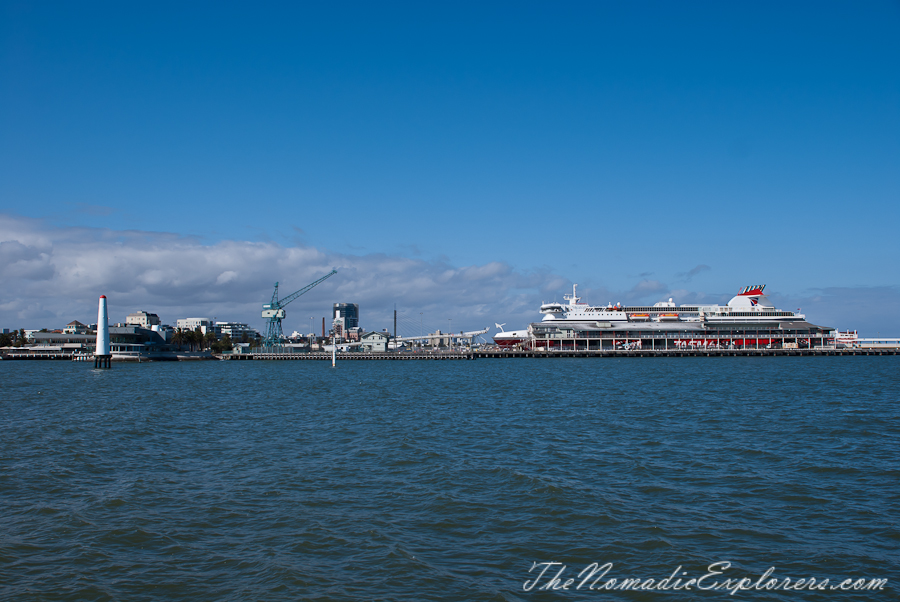 Port Phillip Council produced a fantastic free self-guided brochure for the walk, which has lots of fascinating facts and information to turn this sea-side walk into a major educational adventure. It can be downloaded from their website or here:
Solar System Self Guided Trail
The Melbourne Solar System Trail
By the end of the walk, not only will you be refreshed by the seaside exercise, but your brain may well come out larger than when you started :)
Enjoy your walk!