Australia doesn't do autumn. Not really. But happily there are a few lovely cool climate towns where deciduous trees come out to play and paint the town red, orange and yellow. So what is the best place to see the bright colours of autumn? Of course it is Bright! :)
Bright is a town in the High Country of Northeast Victoria. The town is close to the Victorian Alps, and various alpine national parks including the Mount Buffalo National Park. It is famous with its European trees planted in the area and a major cultural event - the Bright Autumn Festival.
This year we spent two days (25-26 of April) there, exploring this beautiful town and were stunned by the beauty of those tree foliages that had changed their colours.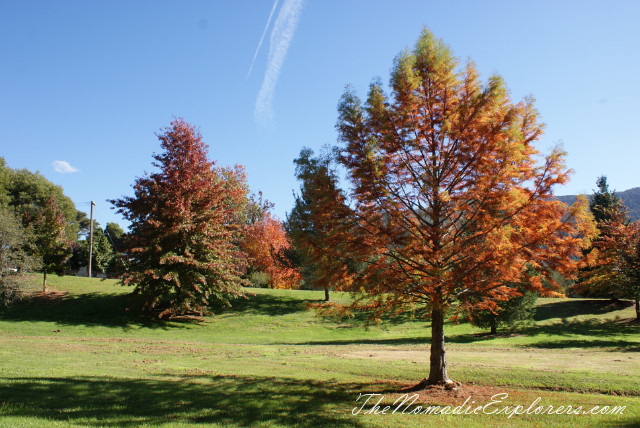 The Bright Autumn Festival is held over the last week in April and the first week in May every year. The main highlight of the festival is the Gala weekend, with a market, music in the street and a parade. Most people come to the festival for the atmosphere and the beauty but there is much more to do and see, such as open gardens, markets, autumn art show, evening entertainment with bands and comedy acts, wine tours, farm tours, even country pub tours, pony club show jumping displays and so much more.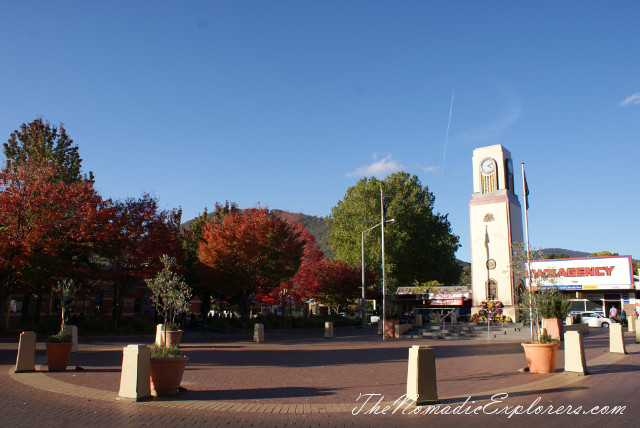 We started our trip from Melbourne at 9am. On our way we made a stop in Euroa to have some coffee and by 1pm we were in Bright. Our plan for the rest of the day was simple: walk a lot and explore Wandiligong, small community 6 km south of Bright.
Wandiligong. Maze, Chinese Swing Bridge, Nut Festival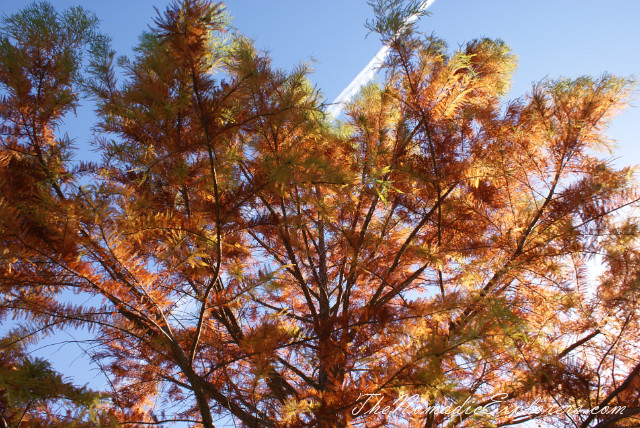 By 5pm we were HUNGRY and were looking for a place to have a dinner. Lucky for us, we found a table in chinese restaurant and finally could sit down and relax for a little bit :) By 6-30pm the restaurant was full and I thought that the next time it is better to book a table in advance.
We stayed at Bright Avenue Motor Inn. This was one of the best hotels we've ever stayed. Nice and quiet hotel only 700m from the "main" street.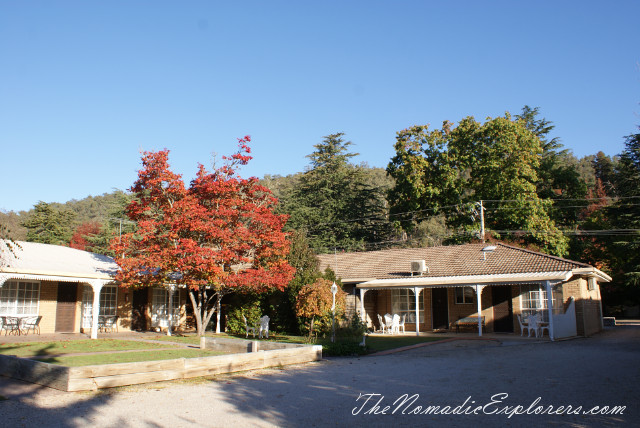 Next day we went to explore the Murray to Mountain Rail Trail. We cycled with kids from Bright to Eurobin.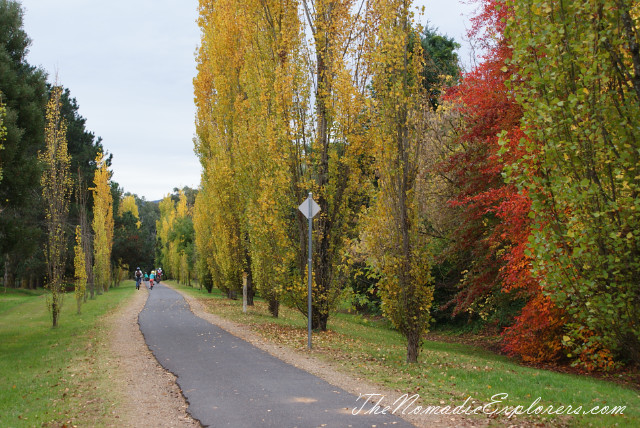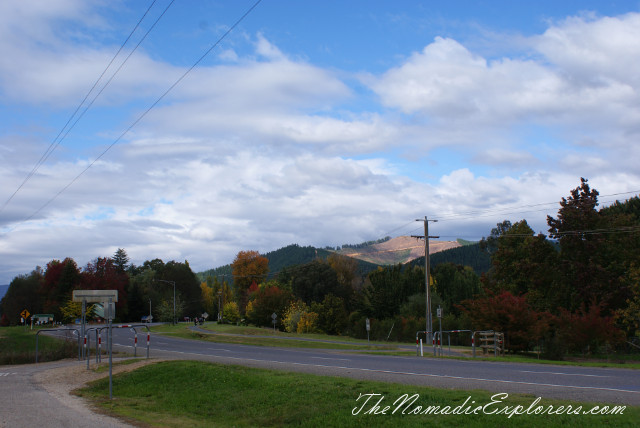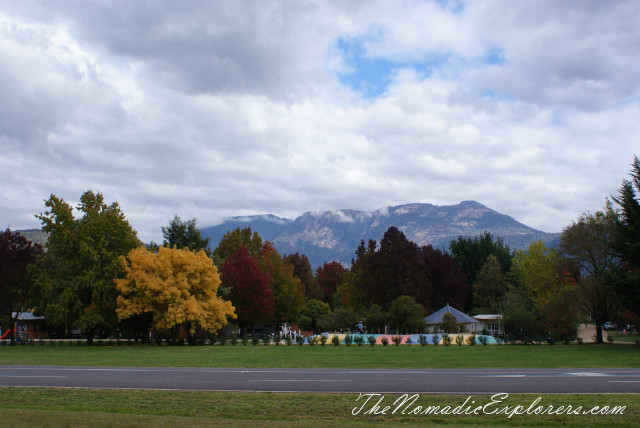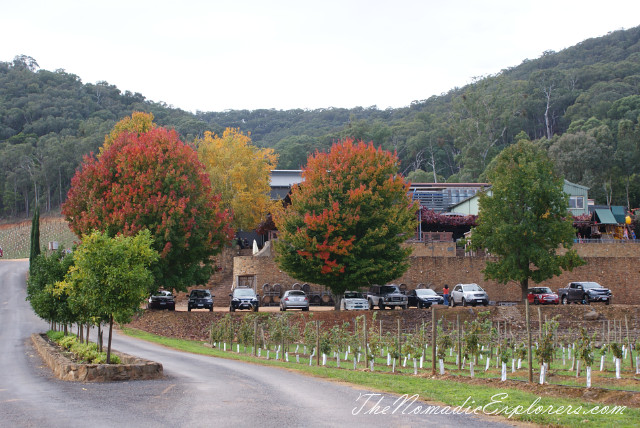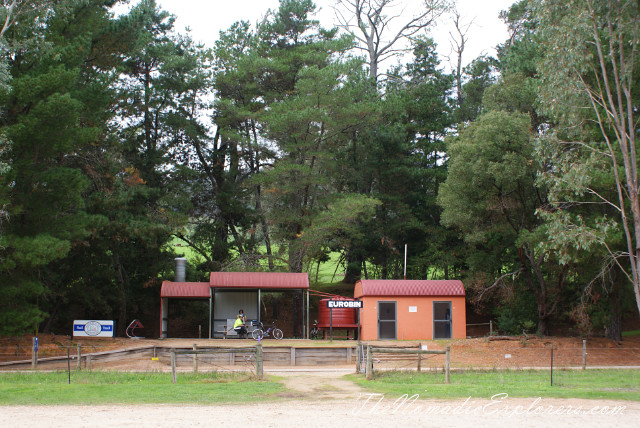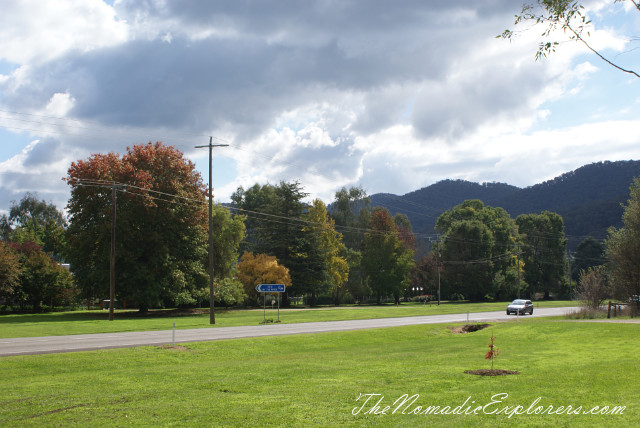 Wish we could go further, but kids were a little bit tired and we wanted to visit Wandi Nut Festival as well.
There is a plenty opportunities to cycle around the Alpine area, please visit their website or ask for a booklet from the visitor centre.
At the end of the day we went to the Tower Hill Lookout (watch out for sign on the Gt Alpine Rd) and took some lovely photos there.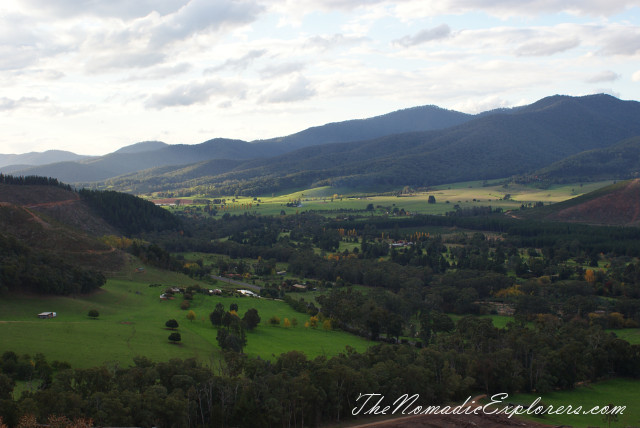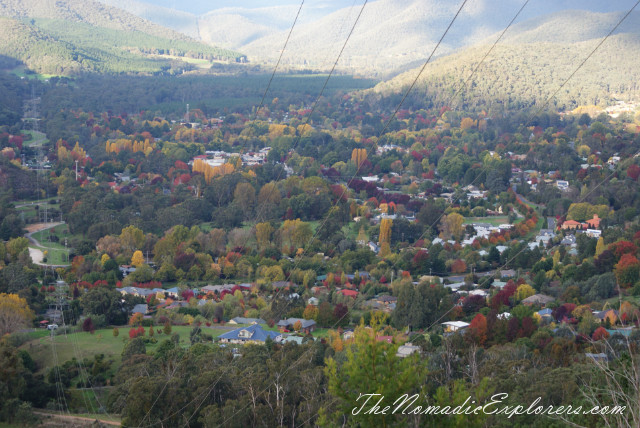 We were very happy that we could escape Melbourne and visit the Autumn Festival in Bright this year. May be next time we will be there a week before of a week after the festival, as as the festival is one of the key events in that area and it is better to book an accommodation in advance (as an example, our friends tried to find an accommodation 2 weeks before the festival and could not find any option to stay, even in the nearest towns).