Next day, after we did the "Main Range Walk – Charlotte Pass to Mount Kosciuszko" trail, we went to the Yarrangobilly Caves -a treasure hidden in the valley in the northern part of the  Kosciusko National Park.
Although the caves are located only in 2 hours drive from Jindabyne, it is hard to find any information about them (I am not taking into account National Parks NSW and Wikipedia websites). Moreover, there is no mobile reception in that area, so if you struggle to be offline for a day and be not be able to update your instagram status immediately, then do not go there! :) Last sentence was a was a joke. The truth is that we were very happy to visit the Yarrangobilly Caves, as this visit was much more interesting rather than our trip to the Jenolan Caves in the Blue Mountains :)
Please note that Google doesn't know how to navigate to the caves, so follow the information signs on the B72 (Snowy Mountains Hwy).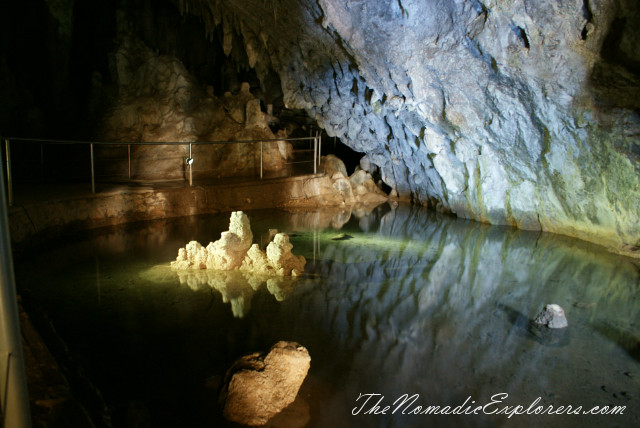 We only had time to view the self-guided Glory Hole Cave, and the Jillabenan Cave. Both of which offered something so unique, but both exquisitely beautiful and pristine.
Glory Hole is ice age looking with small corridors that open up to vast caverns with small lake inside.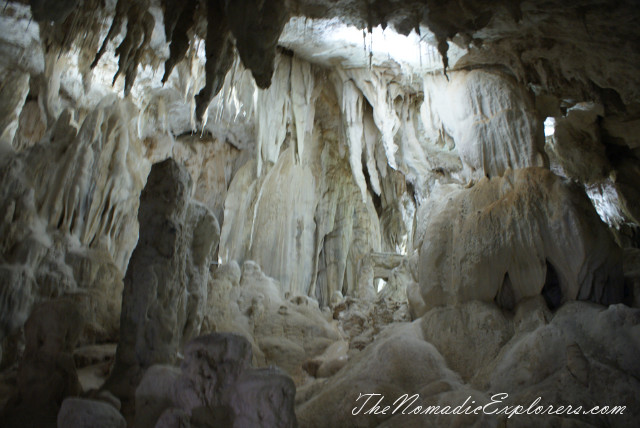 By the way, the light is switched on and off automatically there. As the result all limestone formations are pure white, not green, as it was in Naracoorte Caves.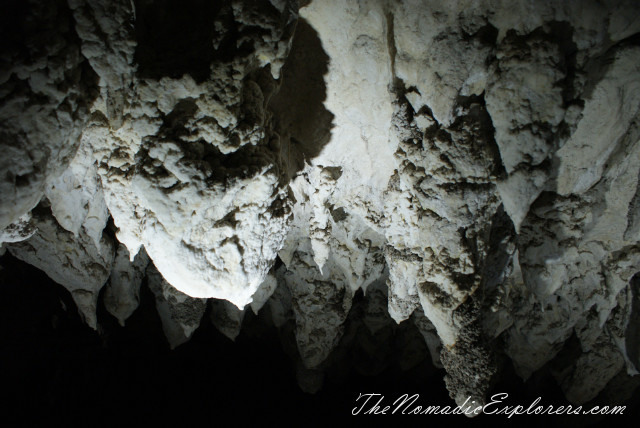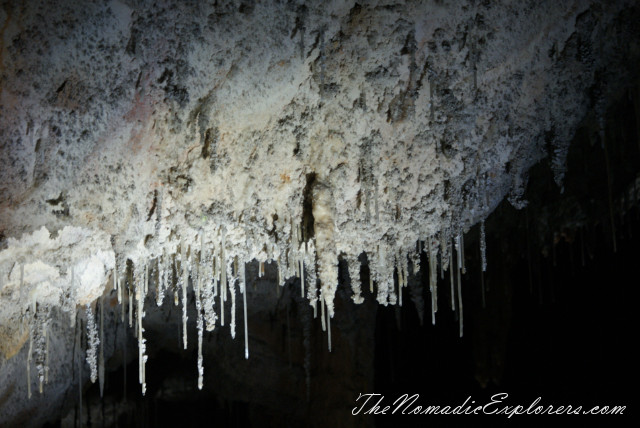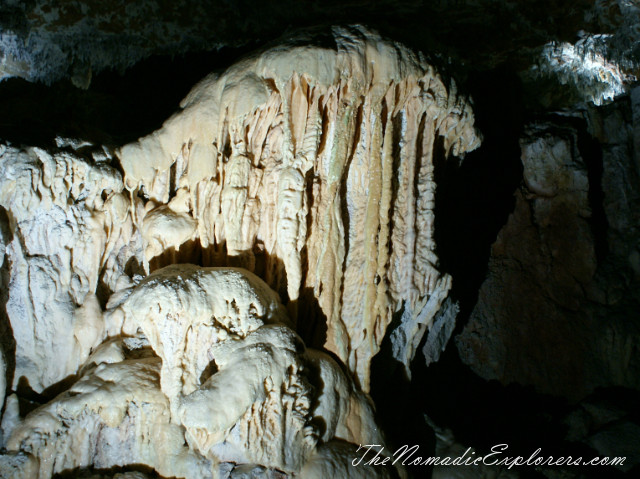 Jillabenan Cave features soda straw stalactites, flowstone shawls, cave coral and helictites. Our son was given a stalactite and stalagmite to hold and find a difference. Yegor was sooo happy to give a correct answer!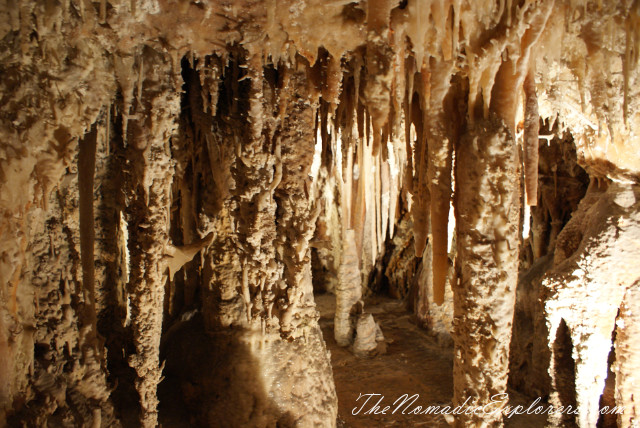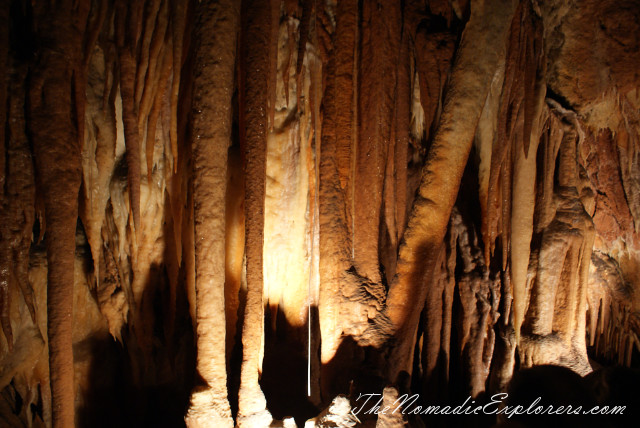 Venus Bath: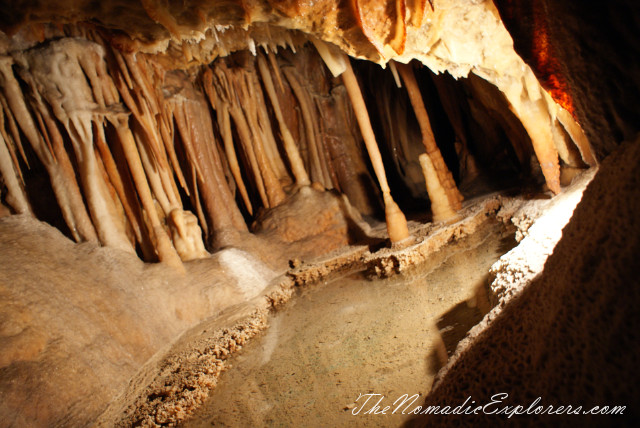 Cave coral: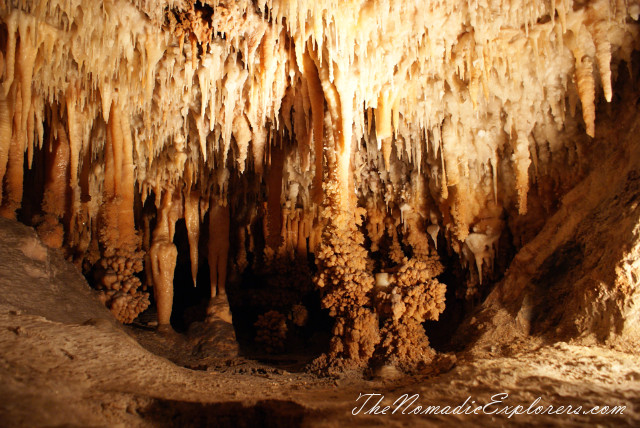 For those who would like to stay overnight, I would recommend to stay in Yarrangobilly Caves House. It is located next to the caves information centre and is a lovely spot for enjoying the splendour of the caves.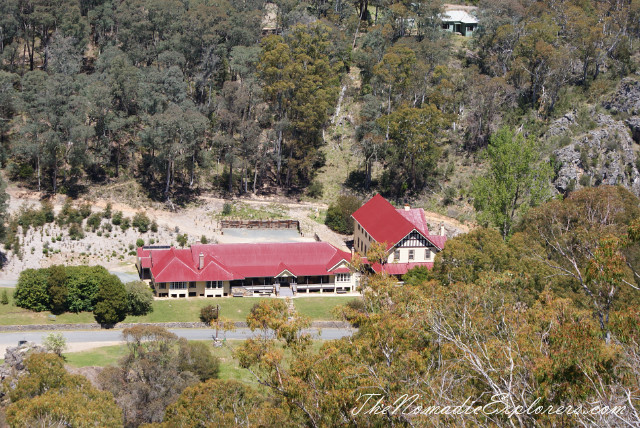 There is a naturally heated thermal swimming pool. The thermal pools are in a beautiful setting by the river and the perfect place to have a picnic, especially during the summer. Please note that the parking is located on the top of the hill and the pool itself is located at the bottom. That means that you'll have to go UP to get back :)
We completely forgot to take towels with us, but we enjoined short walk near the pool and the river.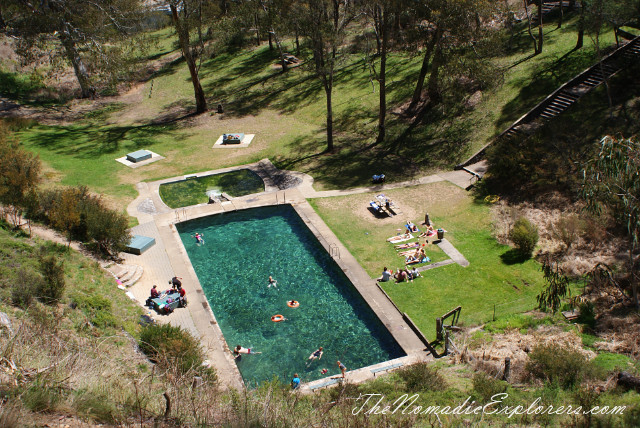 After a while we went back to Jindabyne to explore it a little bit more, but I will tell you about that in my next post.