G'day, we're Katerina, Dmitriy, Yegor and Eva! Thank you so much for visiting our blog!
Along with our cats, Vishenka, Ella and Armstrong, we are The Nomadic Explorers family. Originally from Kazakhstan, we moved to Melbourne, Australia, in 2012.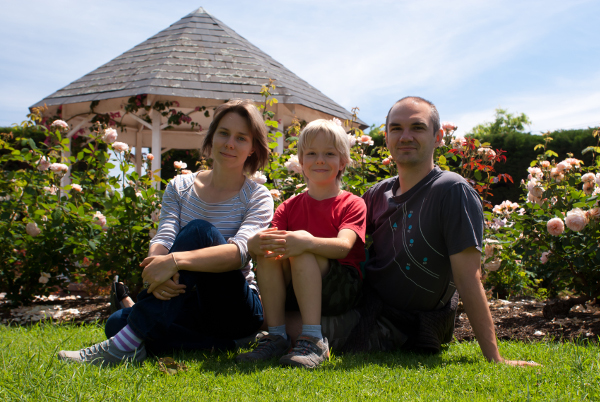 I (Katrina) started a blog in 2008 as a way to share our travel tips and stories, but as it usually happen, I realized that these stories can help other people to plan their trips.
On our blog we share our insider tips, stories, strategies and photos highlighting topics such as:
Family Travel
Travel Destinations
Things to See and Do
Places to Stay / Eat / Drink
Logistics of travel
Travel Planning
Interested? Check "Where Have We Been" page to get more information about our adventures. 
We love to travel, cycle, bushwalk, read books, make photos and learn something new. We also know how to manage projects, develop software, optimise processes and shoot arrows.
We are NOT migrations agents/guru-photographers/travel-guides/best parents or hiking experts. We are the same as you are - we live, work, study and look for 25th hour/golden bullet/life-work balance. In other words, we describe our experience and our thoughts and we are not trying to teach you how to live.
Safe travels!
PS: English is not our first language, so if you find any spelling mistakes, please let us know. Thanks and enjoy your reading!