Regarded as Australia's most outstanding cave system, Jenolan Caves are the most visited of several similar groups in the limestone of the country, and the oldest discovered open caves in the world. The cave network is very large, with over 40 km of multi-level passages, and the complex is still undergoing active exploration. We spent whole day there, as our friends highly recommended us to visit this place. We visited Imperial and Orient Caves.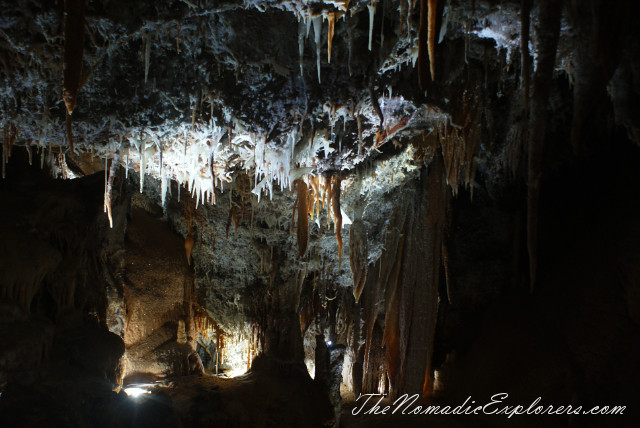 The caves were discovered bu Europeans in 1835-40 годах, bur anly in 1861 Jeremiah Wilson was appointed as a official "keeper of the caves". Wilson not only explored the already known Elder and Lucas Caves but later discovered the Imperial, Left Imperial (now known as Chifley), Jersey and Jubilee Caves.
There are more than 300 caves within the Reserve, all containing a range of geological features and formations, like stalactites and stalagmites, plus rarer helicitites and stromaltilites (see photos below). The best way to find out about the caves is on a guided or self-guided tour. There are eleven caves to choose from.
As I said earlier, we visited 2 caves: Imperial Cave - the most accessible, and Orient Cave - beautiful cave with some steps. I recommend you to buy tickets online in advance, as during school holidays there is a risk that you will not be able to see what you want.
In the first case we were not so lucky with the guide - he told a lot of things that we've already knew about it, as we wer kids, so we left the cave a little bit disappointed. But the next guy, the former school teacher was amazing! He told us a lot of stories, answered on all our questions and more, gave us a good advice which cave is the best cave to visit (Diamond Cave!). Next time I hope to visit it, but now is time to see some photos which I made there. Enjoy!
The lake in Imperial Cave. The water level is 2 meters.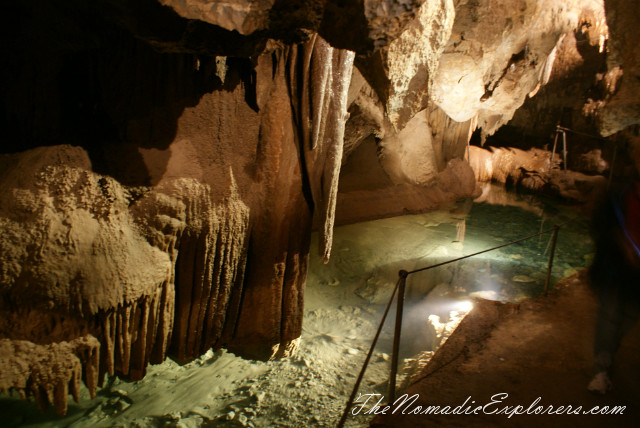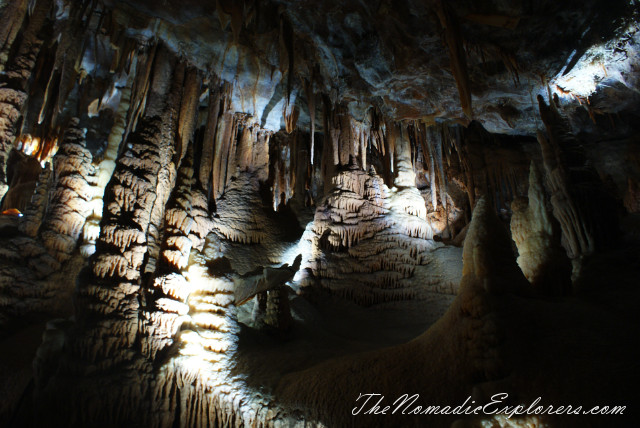 Cave formations: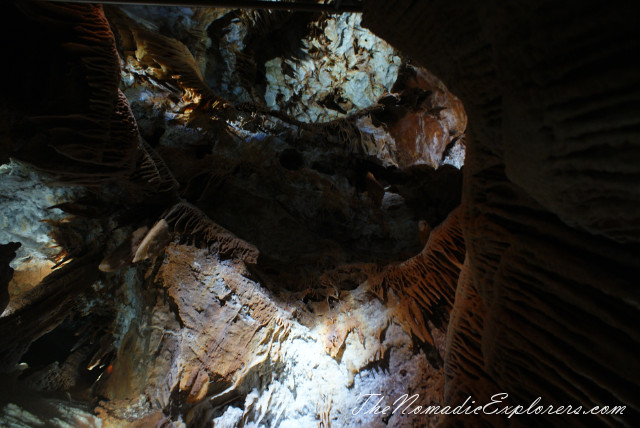 Helictites are stalactites that have a central canal with twig-like or spiral projections that appear to defy gravity: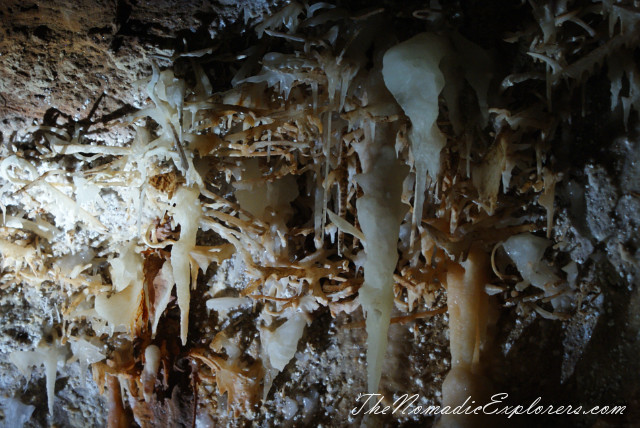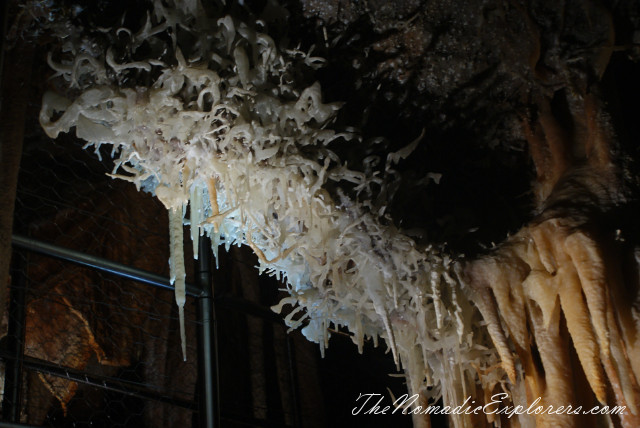 Drapery: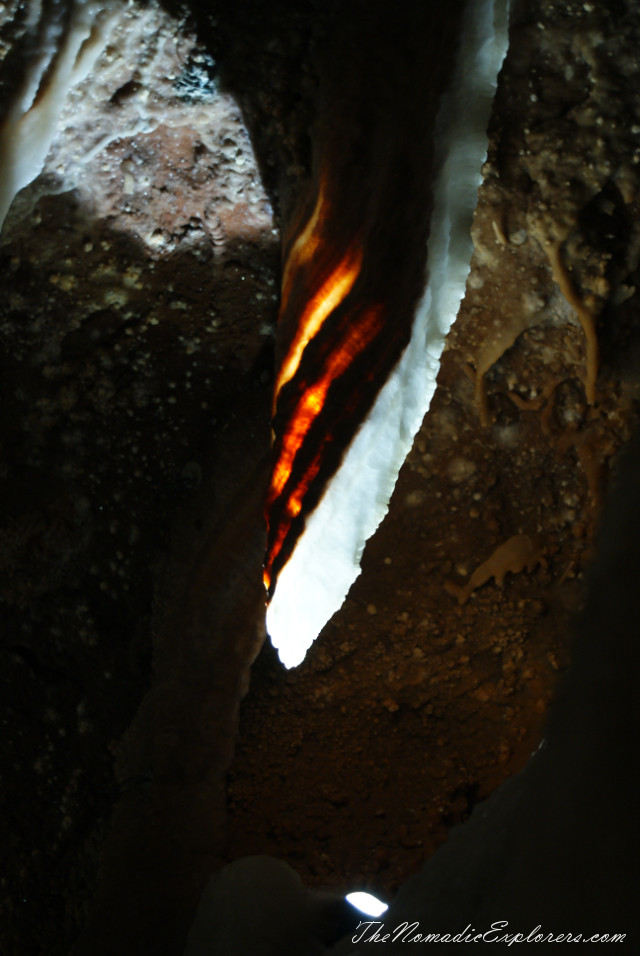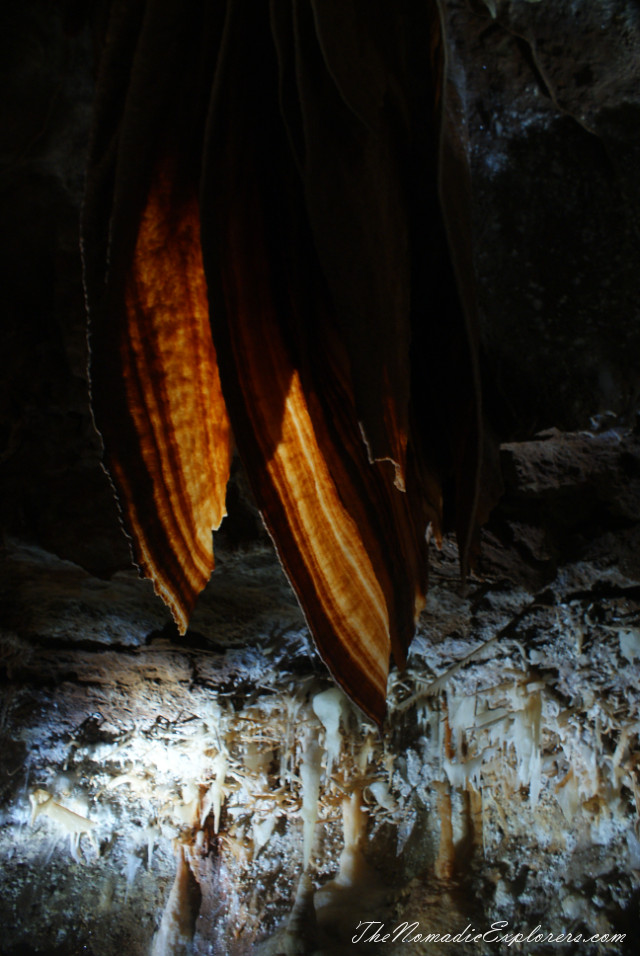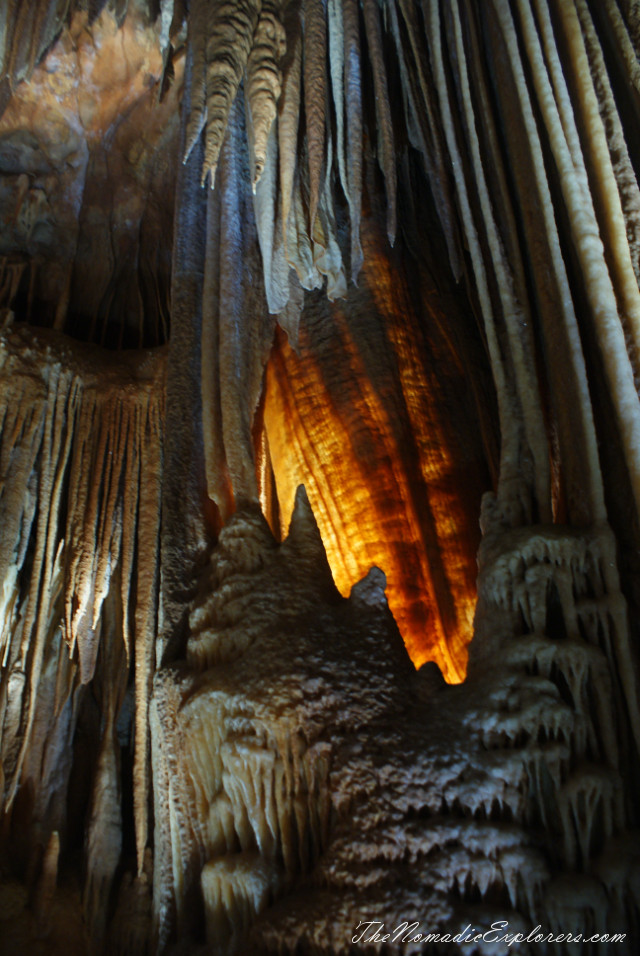 Formations aren't soft, they are like stones and are very heavy!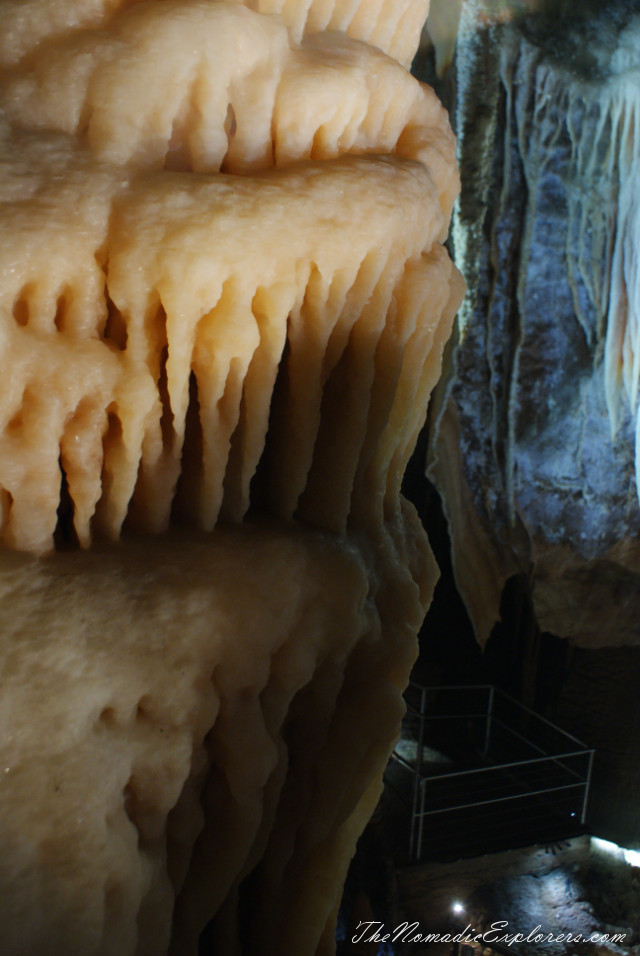 Jenolan Caves official symbol: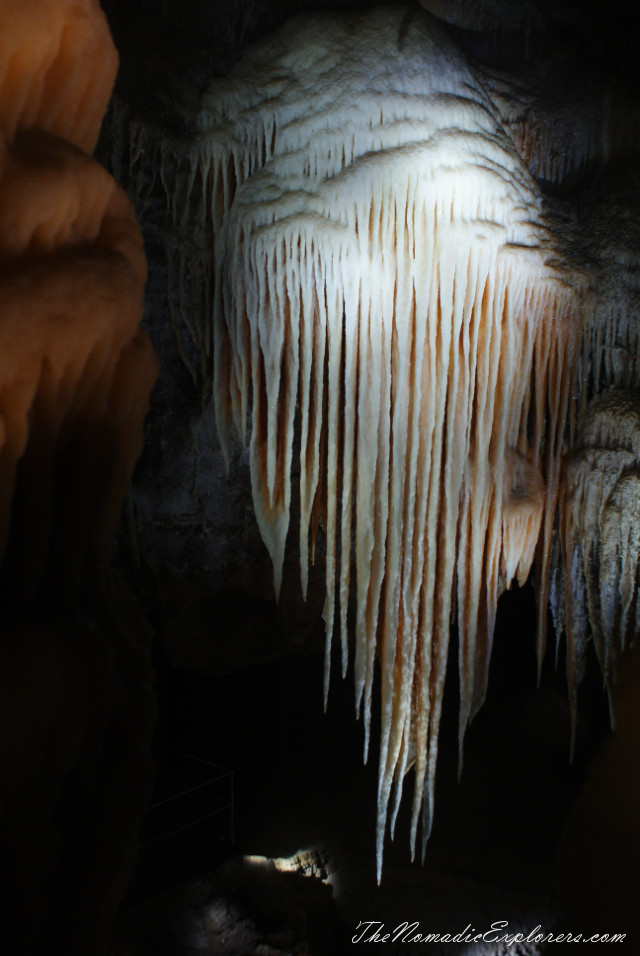 look at people: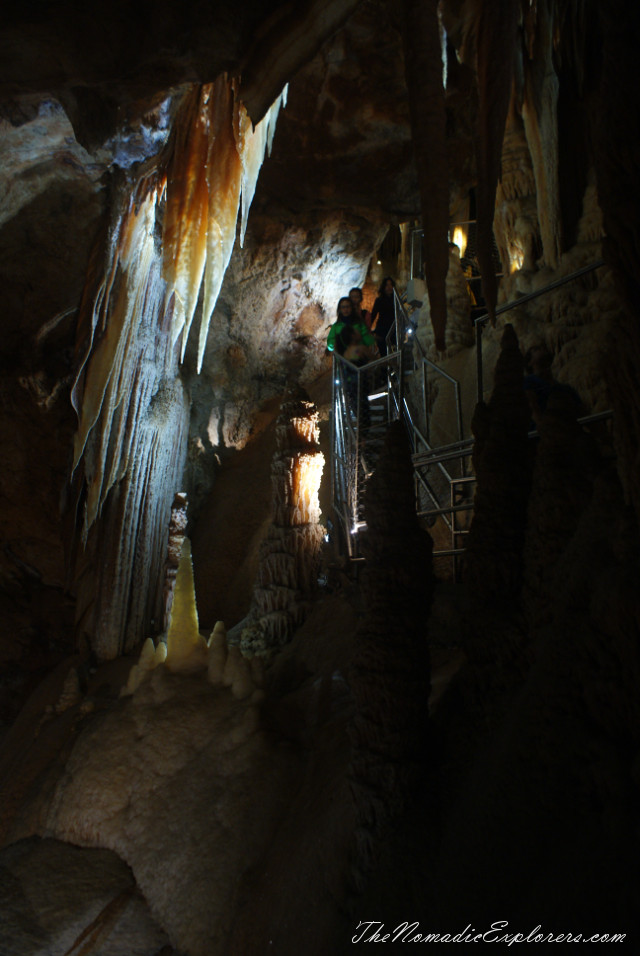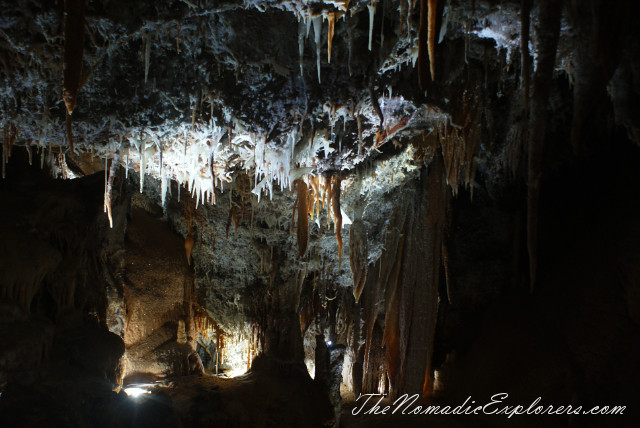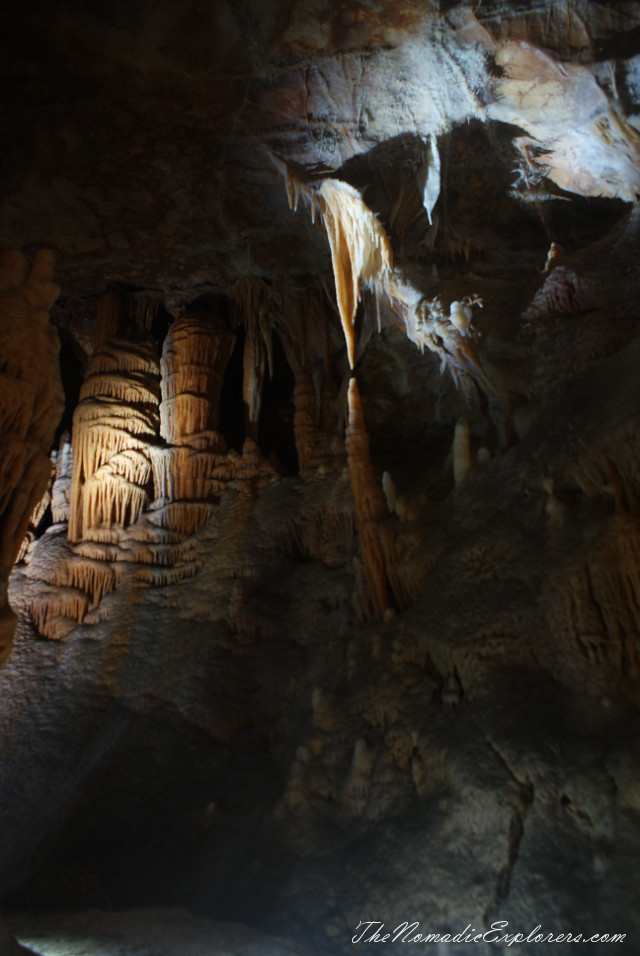 Some fossils: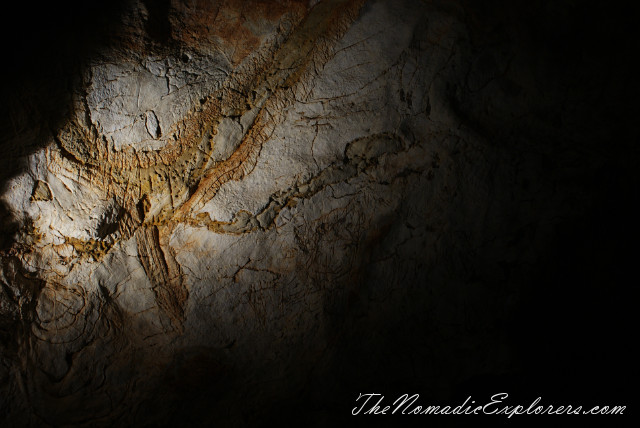 It was late, so we went back to Katoomba.
PS: This was our first visit to the caves. After that we visited other caves in Victoria, NSW and South Australia, so stay tuned!