We are much closer to Darwin having only two places to visit in our list: Window on the Wetlands Visitor Centre and Fogg Dam Conservation Reserve. Both of them are located not far away from the Adelaide River and several jumping crocodile cruises, and are worth a visit.
Window on the Wetlands Visitor Centre is perched on Beatrice Hill, one of the highest points on the Adelaide River floodplain. From this vantage point you can see for miles over the floodplains and wetlands.




As well as a terrific view, the information centre provides a wealth of information about the Top End wetlands flora and fauna with realistic displays. There are interactive displays about the ecological processes that occur in the wetlands, the seasonal changes and the abundant wildlife. Entry is free, and the Visitor Centre is open every day from 8.00am to 7.00pm.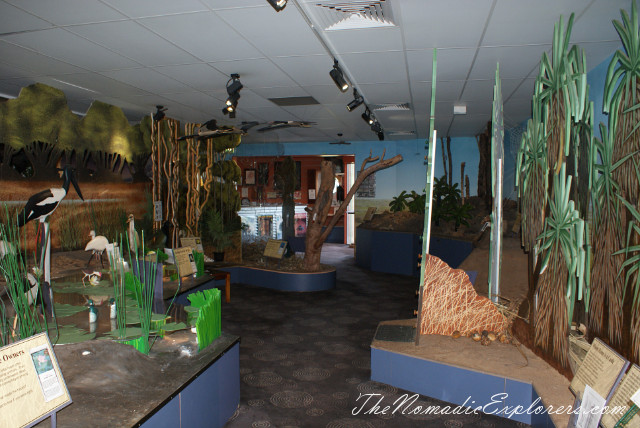 There is a picnic area near the carpark. We spent a half an hour there in a shade looking around.
Our next stop was at Fogg Dam Conservation Reserve (-12.570371, 131.312597). Fogg Dam Conservation Reserve, approximately 70 kilometres east of Darwin along the Arnhem Highway, is one of the few wetland systems that is accessible year-round. A beautiful area, important for Indigenous people and a haven for wildlife, Fogg Dam was the focus of national interest in the 1950s through development of the historic Humpty Doo Rice Project. If successful, the project would have been one of the largest farming developments in the world and a granary for Asia. However, the project failed for a number of reasons, one of them was Magpie geese. Yes, these birds had eaten most of the crops - people weren't be able to stop them!
Fogg Dam was made a Bird Protection District in 1959 because of the vast number and variety of birds in the area and then in May 2009 Fogg Dam was declared a Heritage site. Now it is a pleasant place for walking and birdwatching.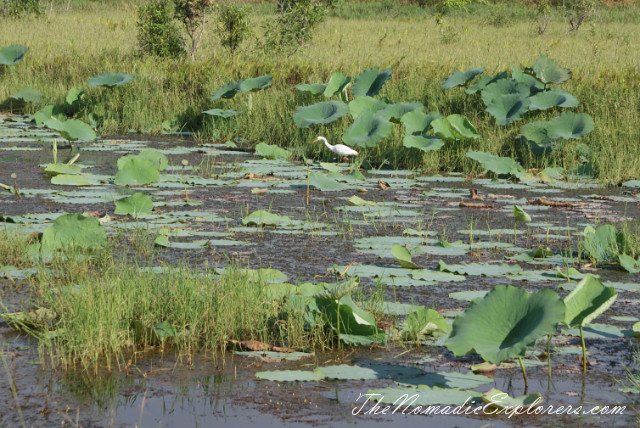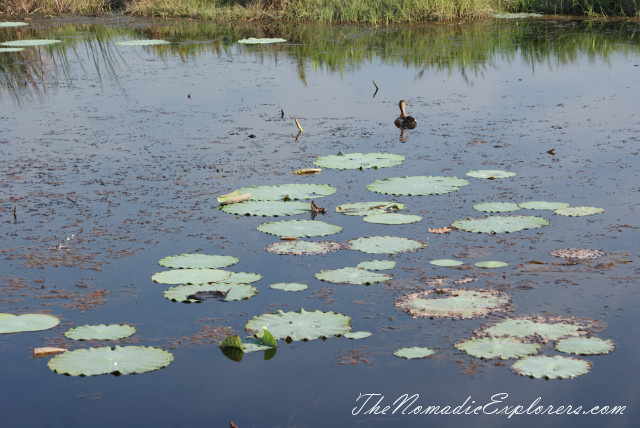 Unfortunately, when we were there most of the walking tracks were closed, as it was said that crocodiles were spotted somewhere around. People were recommended be in the cars all the time, so all that we could do was to drive slowly from one carpark to another and look for crocodiles and birds.
This place had LOTS of birds, as Mamukala Wetlands has.
Kakadu National Park. Mamukala Wetlands
My battery was getting low. Sadly, I took few photos from there. Next time I will definitely take better lens and spend more time sitting quietly somewhere in one of the bird hides.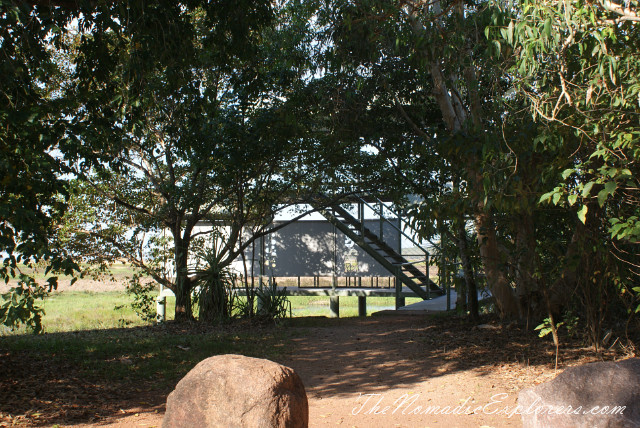 A crocodile?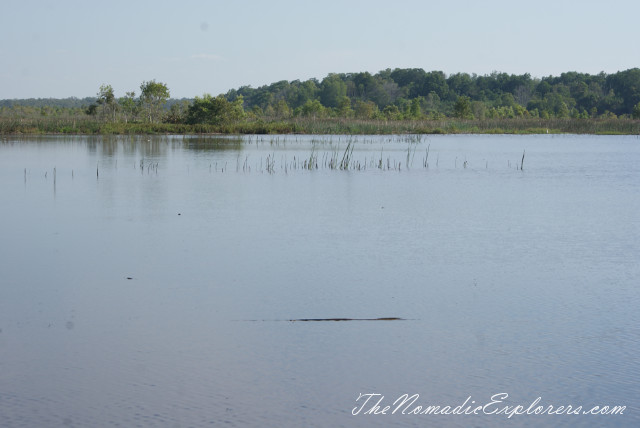 Our next post will be things to see and to do in Darwin. We spend a whole day there exploring the city, so we have some information to share with you.
Stay tuned!