Today is the fifths day of our Top End journey and we are going back to Darwin. Yesterday we watched beautiful sunset at Nadab Lookout, Ubirr, and had a fight with myriads of mosquitoes at Merl campground.
We are only 300kms from Darwin (close enough!), so we have plenty of time to visit most of places that we are interested in. Today we are going to see Mamukala Wetlands in Kakadu National Park, Window on the Wetlands Visitor Centre and Fogg Dam near Darwin.
Our morning was quite relaxed. After we had a breakfast in Jabiru, we went to look at Uranium Mine. Although the mine is not open to public, you can have a look at it from the road.
After the mine we went further. The road from Jabiru to Mamukala was almost empty. Whistling kites were only flying somewhere far away in the sky.
It is said that Mamukala is beautiful all year but at its most dramatic in the late dry season (September – October) when thousands of magpie geese congregate to feed. Before going to the observation platform to view the birdlife, we did a short 3km walk which went close to part of the Mamukala wetlands.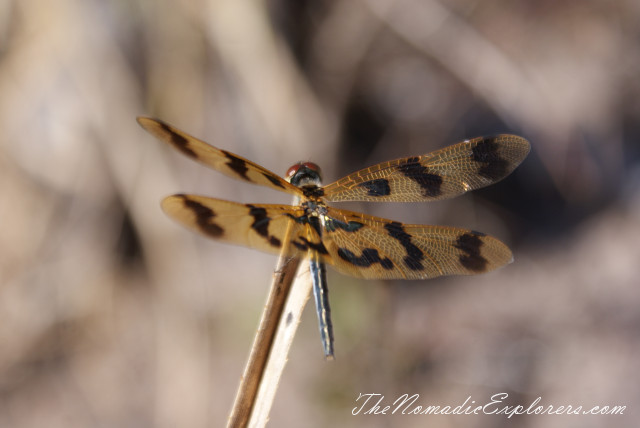 Part of the walk was through a pandanus landscape.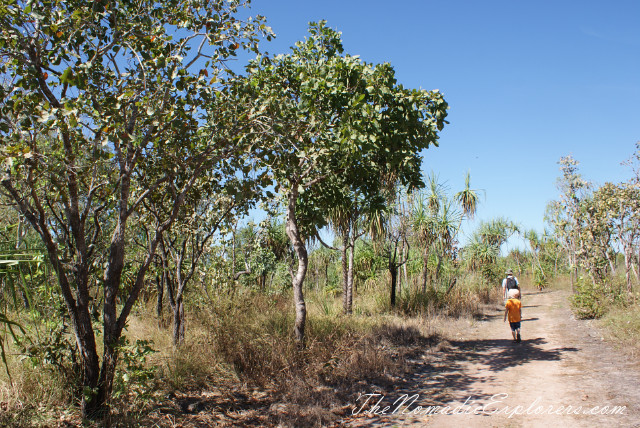 The leaves grow spirally from the stem/trunk. It's the young leaves from the very top of the tree that are used in basket weaving by aboriginal people.
Pandanus fruit: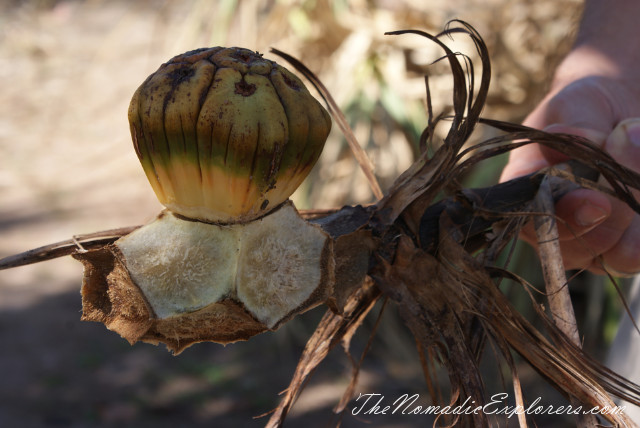 View of the wetlands from the footpath: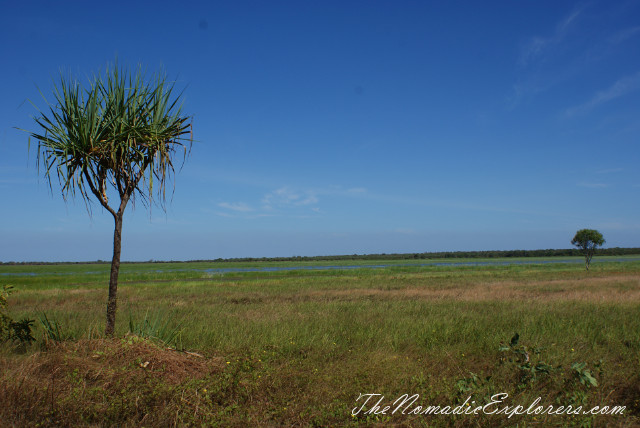 The walk is flatly and I have no idea when it is a best time to do it.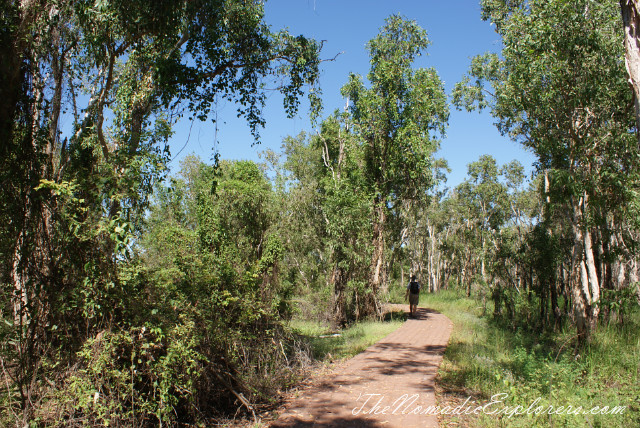 After a walk we went to the hide at the site to see lots of birds. The site has explanations of what happens here in different seasons, so in was quite interesting to read this information.
We spent almost an hour at the observation platform. We had a good rest in a shade and, yes, we saw LOTS of birds from there. I think that if you missed the morning tour at Yellow Water, you'd better to be here in the early morning and spent an hour sitting quietly at the platform. We saw how kite caught a fish and how Jacanas were trying to find some food for their chicks!
View across the open water from the bird hide.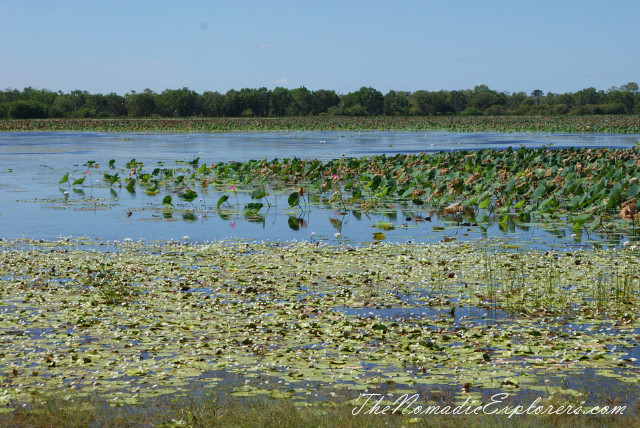 We were ready to go further. Earlier on the day a lady at Bowali Visitor Centre advised us that Gungarre walk through monsoon forest near Aurora Kakadu Resort will probably be full of mosquitoes, so we decided not to stop there.
So, bye, Kaka-definitely-DO! Will miss you!