Just 20 minutes south of Mount Gambier is Mount Schank, an extinct volcano rising abruptly from the plains to 158 metres above sea level. Mount Schank is part of the Newer Volcanics Province, which is the youngest volcanic field in Australia. Mount Schank erupted in the Holocene, 5,000 years ago, about the same time as Mount Gambier. It is a very basic ash cone perhaps a hundred metres high, and the base of the crater does not extend below the water table, so there is no crater lake as with those at Mount Gambier.
We went there for a crater floor walk (1.3 km return) and spent around 2h in there.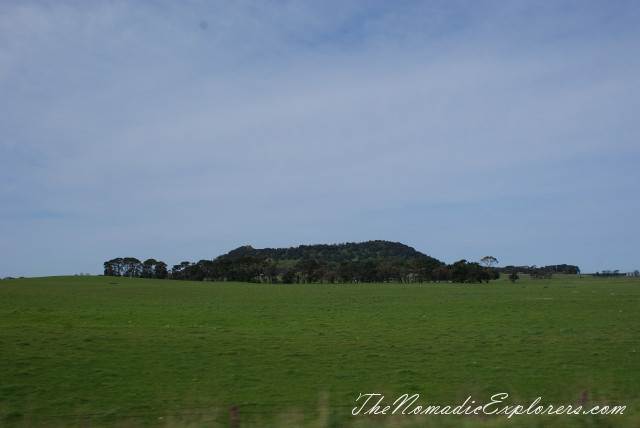 Фото снято из окна машины.
Steps have been placed to facilitate the short but very steep walk to the rim of the crater. It is a fairly simple walk to traverse the rim.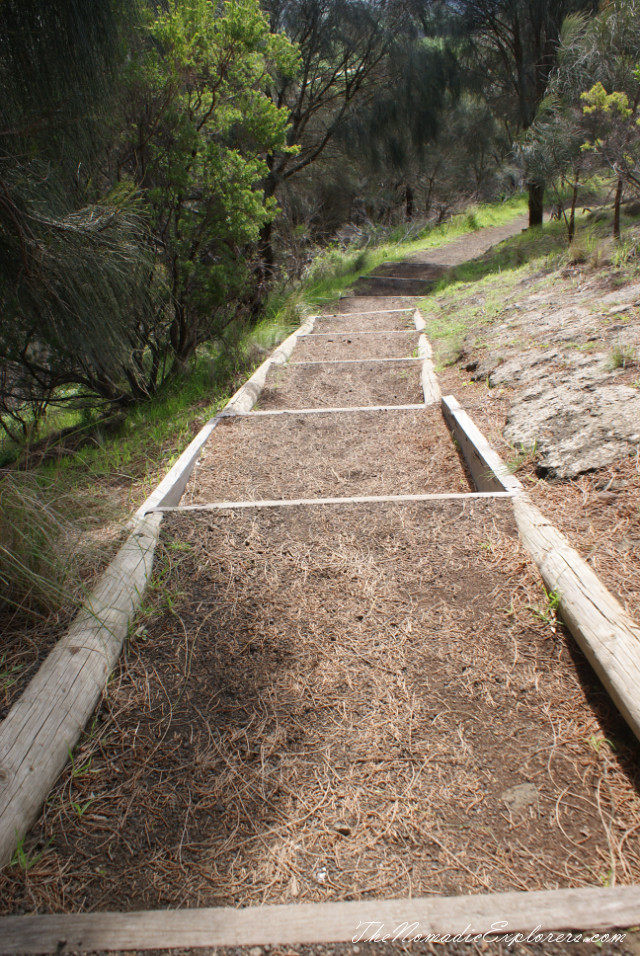 There are two small subsidiary craters adjacent to the main cone and some lava flows resulting from the eruption. The northern crater is circular, 300 m in diameter and 100 m deep, the older southern crater is 200 m (660 ft) in diameter and partially overlapped by the larger crater.
View inside the cone from the rim:

From the top overlooking the nearby quarry, evidence can be seen of the lava flow and changes in the rock formation caused by heat and steam (see small part of a quarry on the right):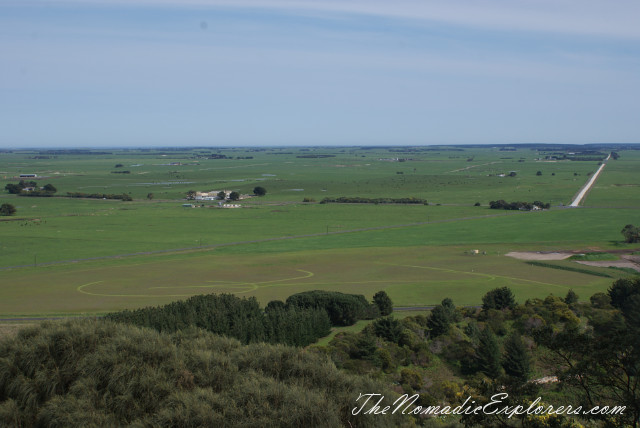 Crater Floor Walk is not a difficult walk, but you travel with kids, make sure that they will stay on the path all the time. We spotted many lizards, so I am sure that there are might be snakes as well.
View inside the cone from crater's floor: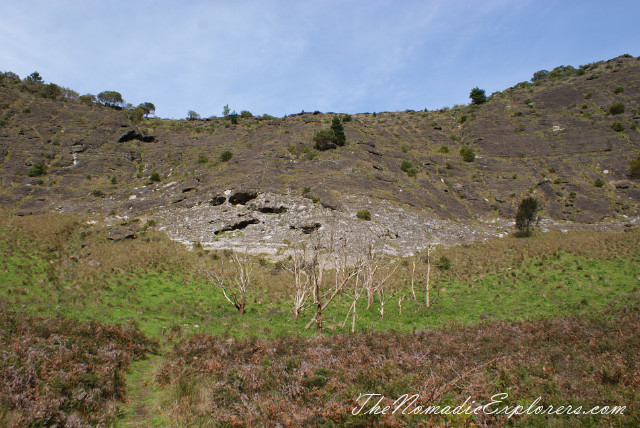 It was an interesting experience, but nothing special. So we had a rest near the car park and went back to Mt Gambier.