On our way back home to Melbourne we visited Red Rock Volcanic Complex near Colac. The Red Rock Volcanic Complex was the site of many violent volcanic eruptions which resulted in the craters and lakes found in the area. The craters are known as maars and were formed by explosive interaction between molten rock, known as magma, and groundwater. Some of the maars which are visible from Red Rock filled with water, forming lakes such as Lake Purdiguluc, Lake Werowrap and Lake Coragulac. The hills or scoria cones, such as the two cones of Red Rock, result from eruptions when gasses in the magma expand, creating violent eruptions of scoria onto the surface.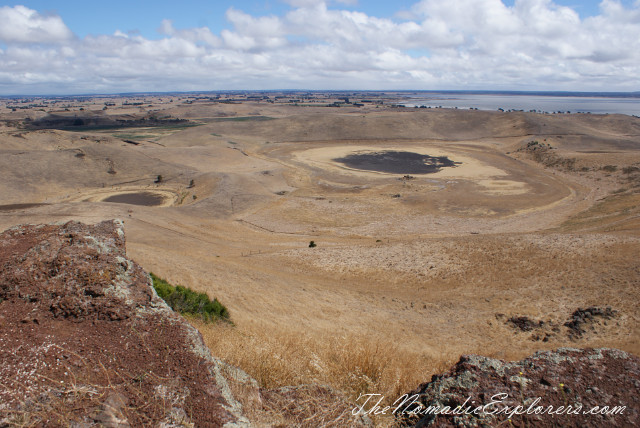 Red Rock is located at the eastern edge of the Kanawinka Global Geopark, Australia's first Global Geopark, which stretches across western Victoria into southeastern South Australia. The massive volcanic activity which created the formations at Red Rock is believed to taken place between 6,000 and 12,000 years ago. To the west of Red Rock is the huge salt water expanse of Lake Corangamite (see photo above), regarded as Australia's largest permanent natural inland lake.
One of maars: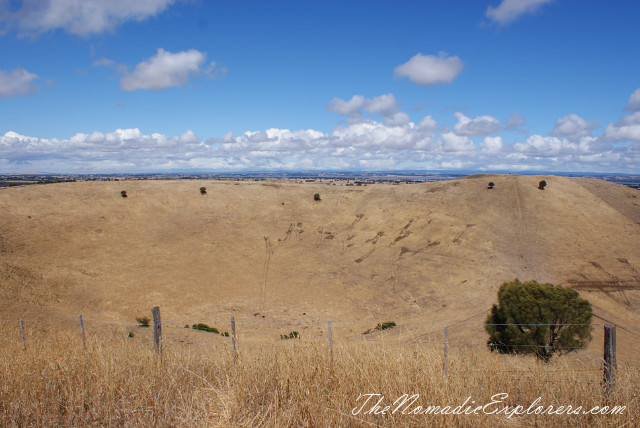 Vinery near lookout: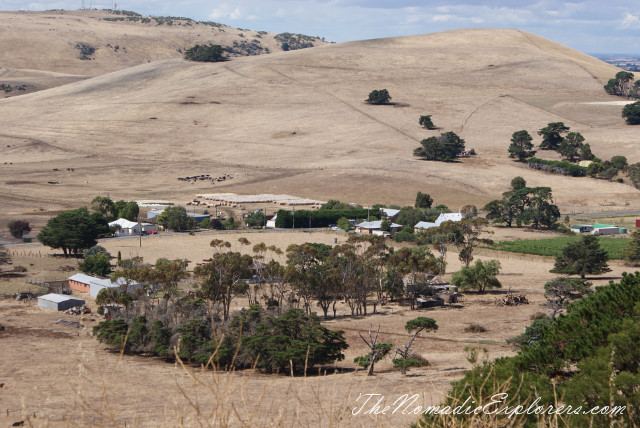 Nice and quiet: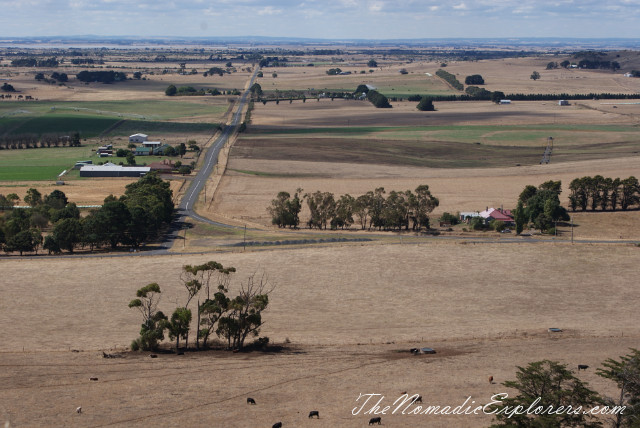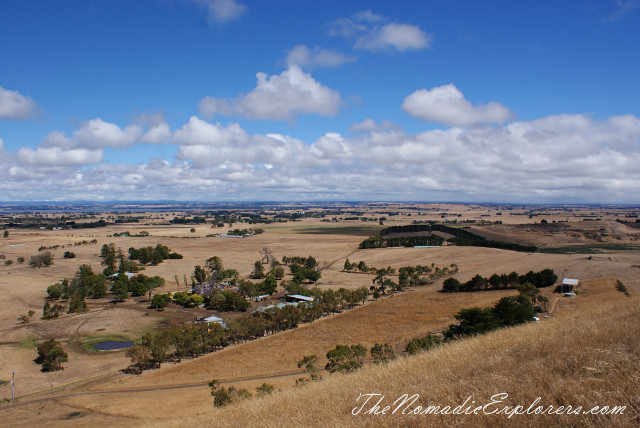 This is a good place to power up before heading Melbourne, as it is located withing 3h of drive from Melbourne.