Last weekend we went to McClelland Sculpture Park and Gallery to test new lens. Since our last visit McClelland presented a new sculpture exhibition called "The McClelland Sculpture Survey & Awards 2014". Finalists works are on show from 23 November 2014 to 19 July 2015, and the exhibition is worth to visit.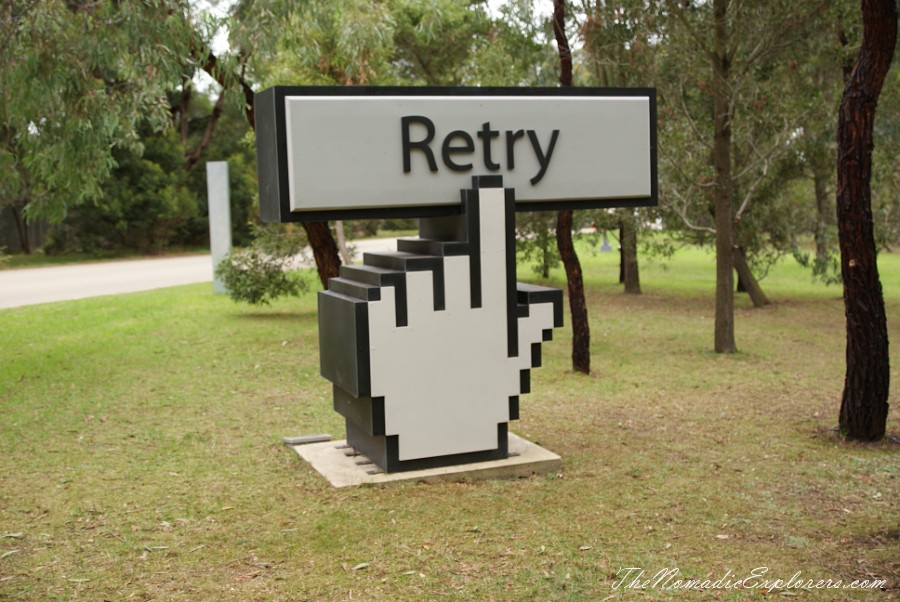 We've already been here. Read more about the gallery and have a look at some photos that I made last year:
McClelland Sculpture Park and Gallery
Although it was sunny in the morning, it soon became windy and cloudly in the afternoon. Seriously, Melbourne, it is not fair to have such weather when we go for a family walk with camera! :)
Anyway, 45min loop runs between 33 sculptures. Some of them are iteractive, some just static.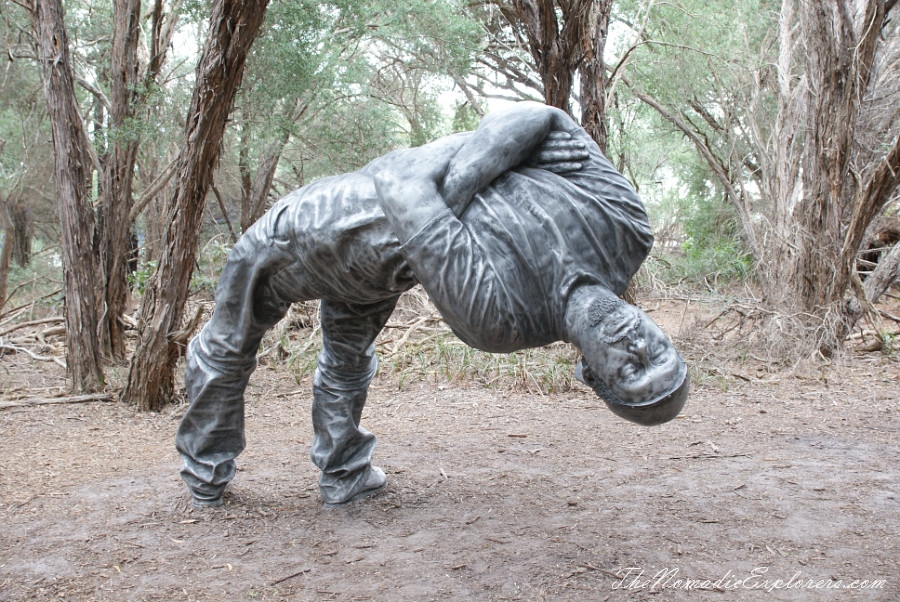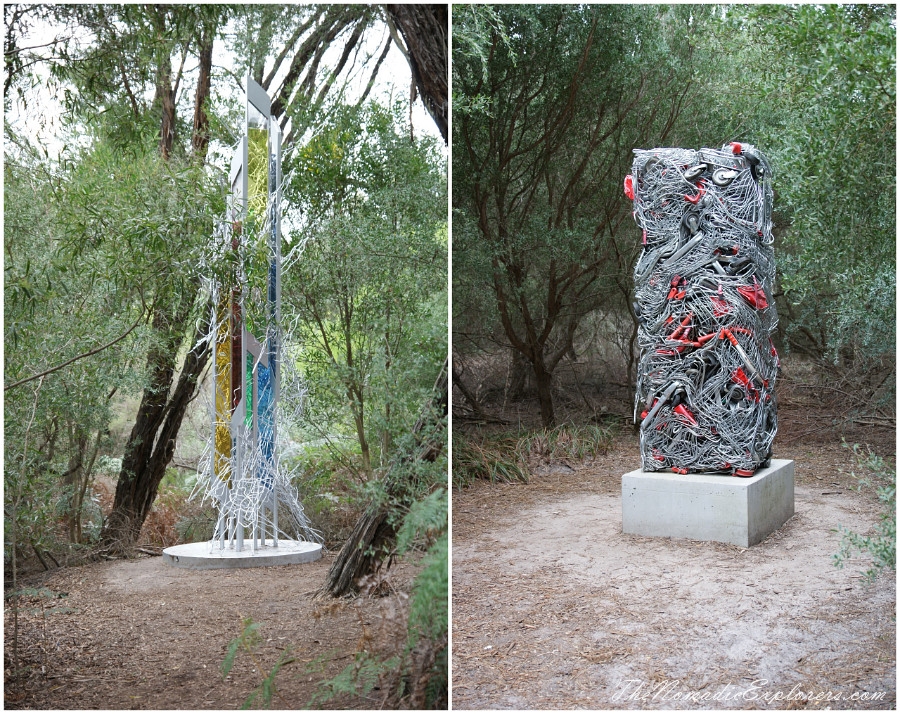 If you'd like to 'meet' me in person, so, here I am (trust me, this is the best photo of me and Yegor made by my hubby):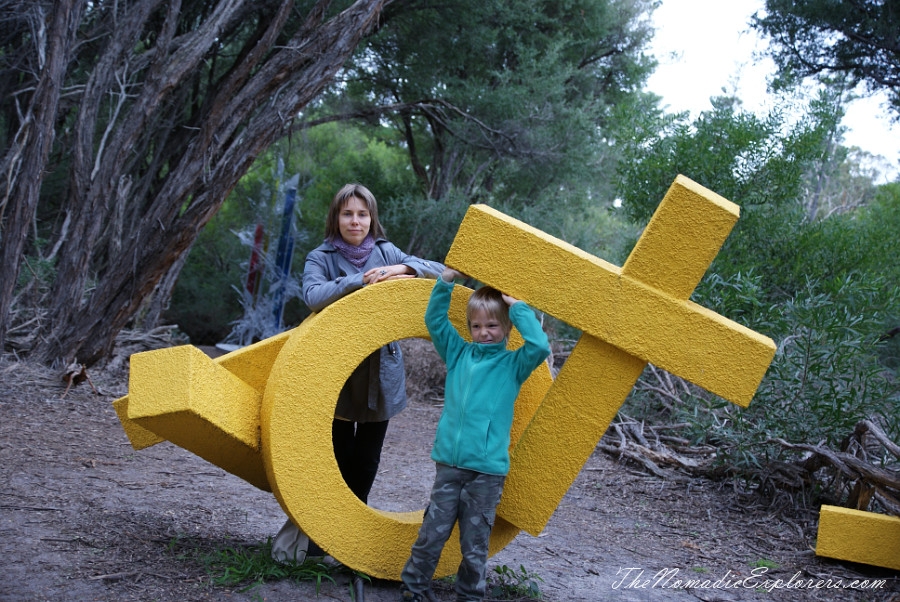 Personally, I LOVE works of Phil Price. You might seem some of them, eg 'Tree of life' on Peninsula Link near Frankston. This one called Chrysalid: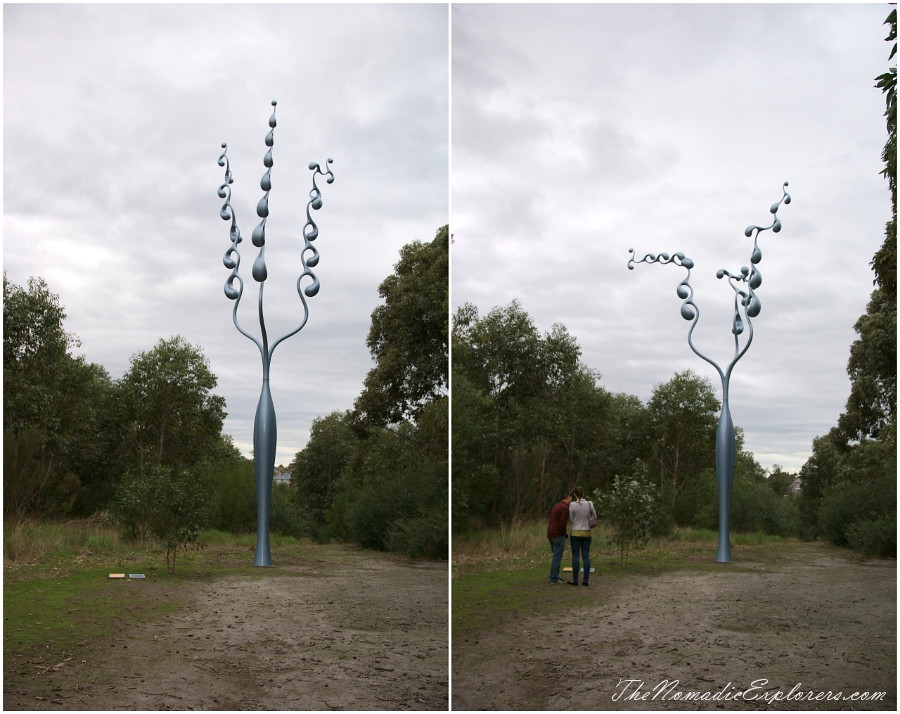 It is moving all the time!
Video: https://youtu.be/WeU4ap7aAfg
 When we came to this one we couldn't figure out where the sculpture is.......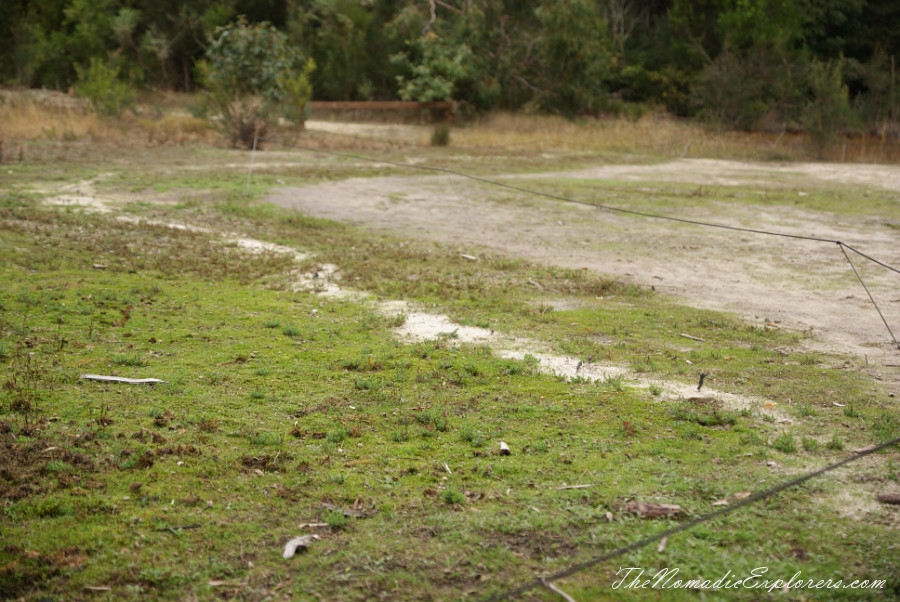 Can you actually see it? Tiny creature hidden in the grass: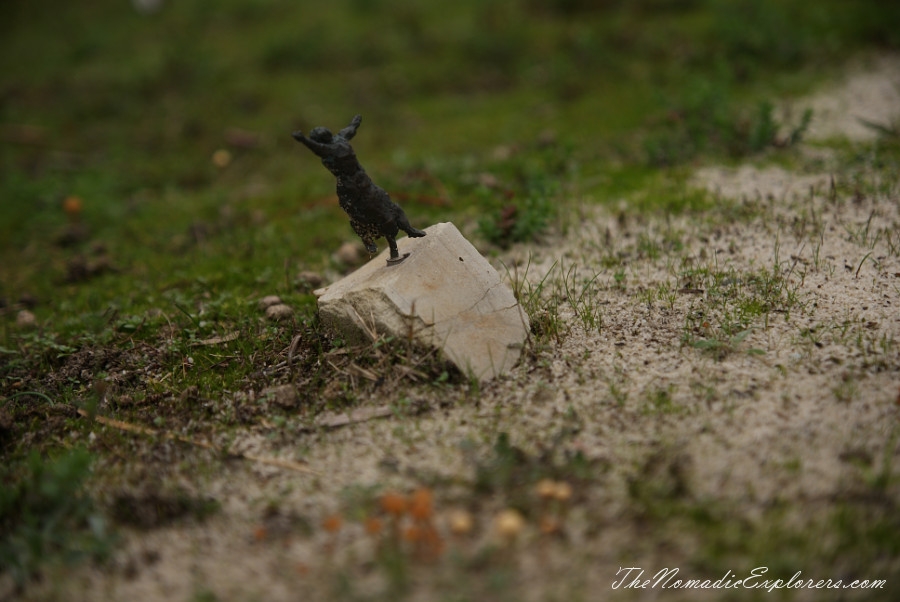 Some more nearby. These are my favourite: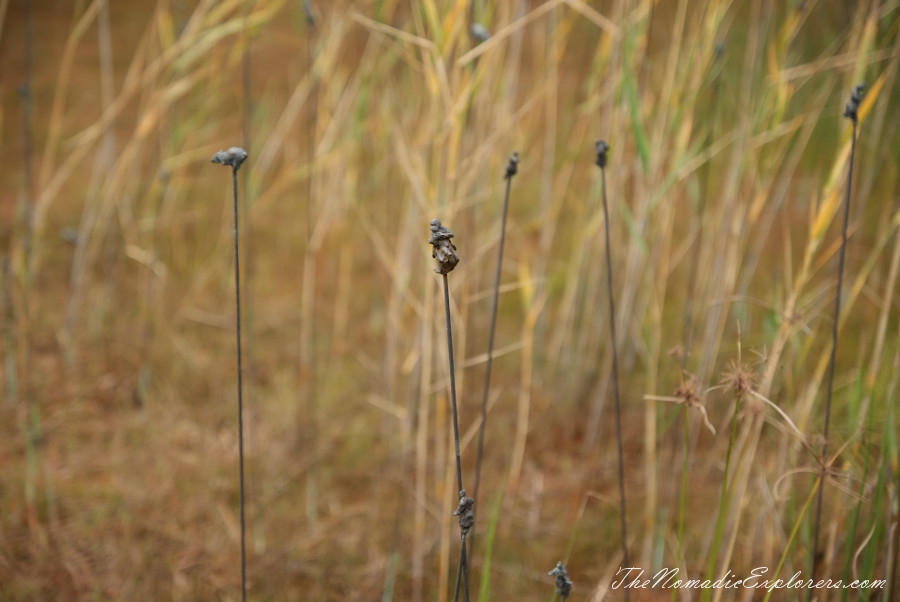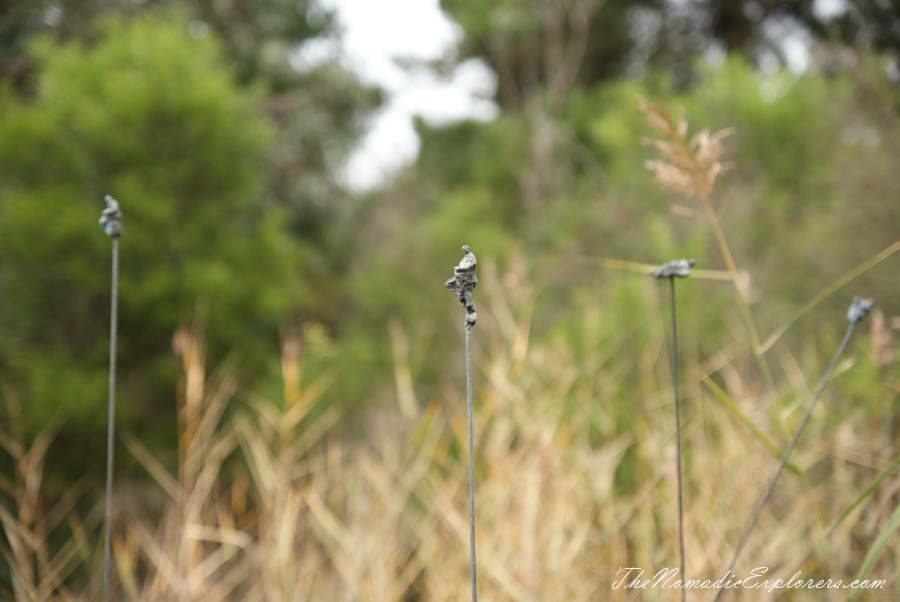 Part of the glassed column: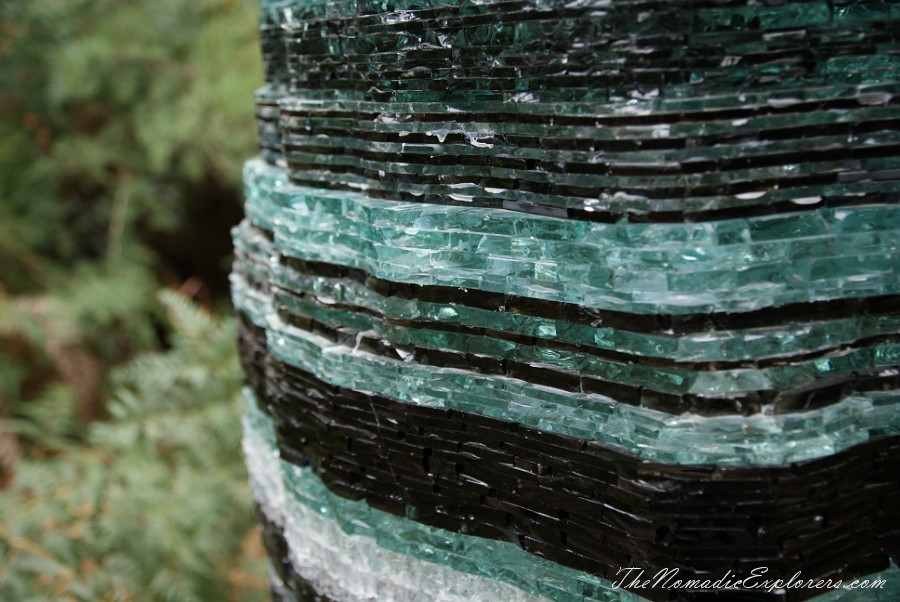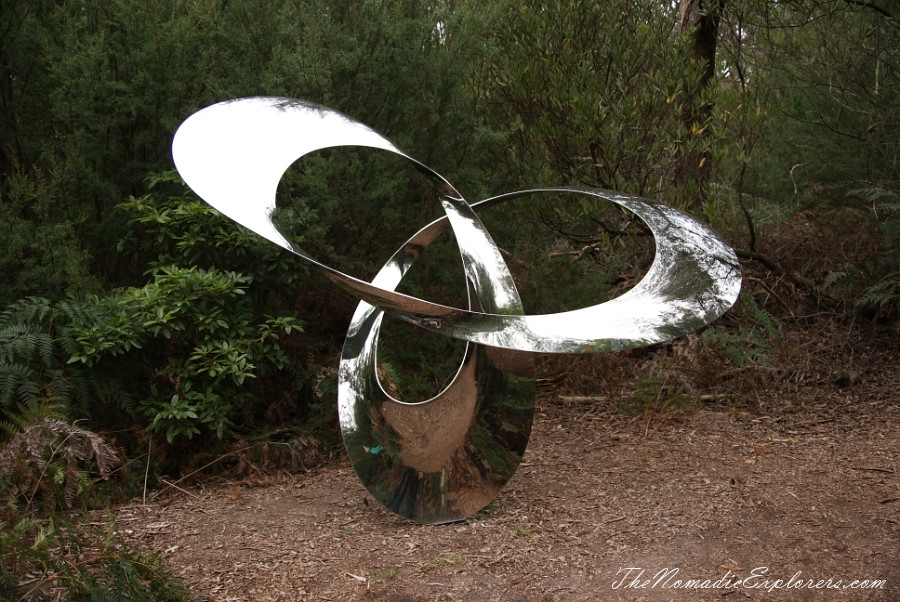 There were some other scultptures, so check the galery to see them all.
That's it!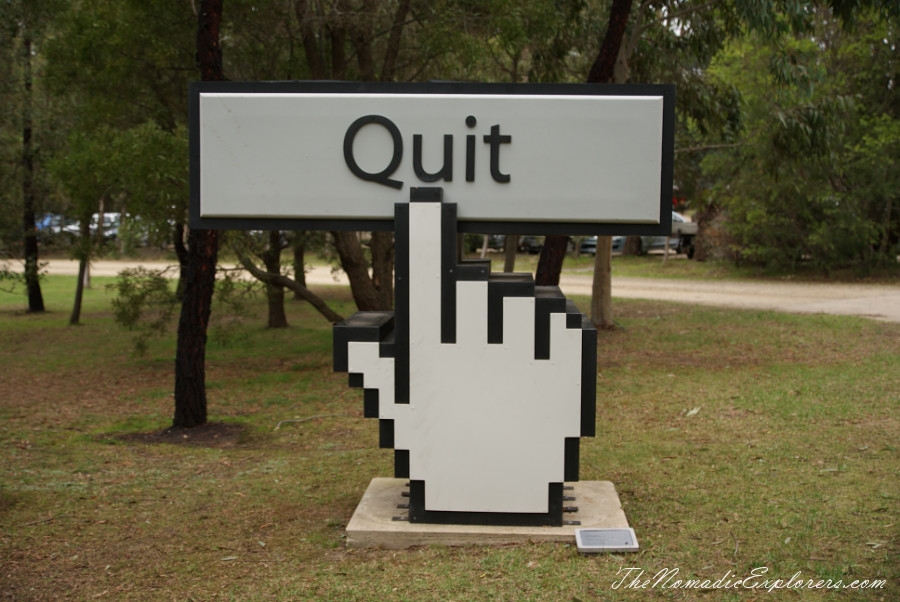 Hope you enjoyed this virtual walk!