It was a pleasant sunny spring day when we went to the Australian Garden in Cranbourne. It is a place of beauty, enjoyment and education that can be appreciated at several levels – as a celebration of the diversity of Australian plants, as a source of knowledge about our environment and its management, and as a demonstration of sustainable practices for home gardeners. This project for the Royal Botanic Gardens showcases more than 100,000 plants including 1,000 trees, 160 native bird species, 20 native mammal species, 18 native reptile species, 11 native amphibian species over 11 hectares. It is a new Botanical Garden - first section was opened in 2008 and the second one in 2011.
We spent almost a day there exploring heathlands, wetlands and woodlands, reading ALL information signs and discussing them with our son. Absolutelly must visit place for those who enjoys Australian flora and walks.
The Australian Garden is an inspiring and immersive display of Australian flora, landscapes, art and architecture. The Garden follows a journey of water from the arid inland landscapes of central Australia, along dry river beds and down mighty rivers to the coastal fringes of the continent. Within this wonderful landscape are the Exhibition gardens where visitors can explore the beauty and diversity of Australian plants and the evolving connections between people, plants and landscapes.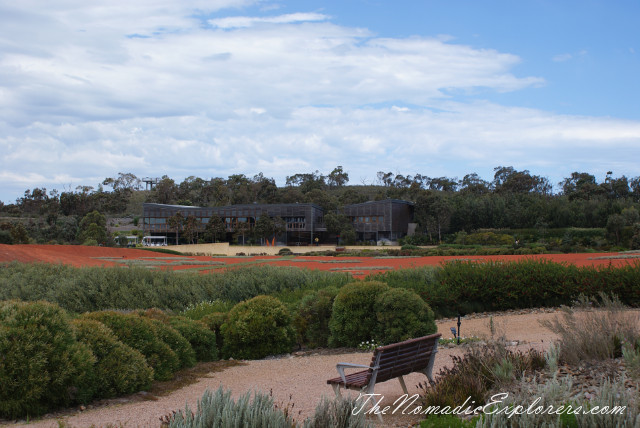 One of my favourite flowers - Proteas. Latin name is Telopea mongaensis x speciosissima 'Braidwood Brilloant'.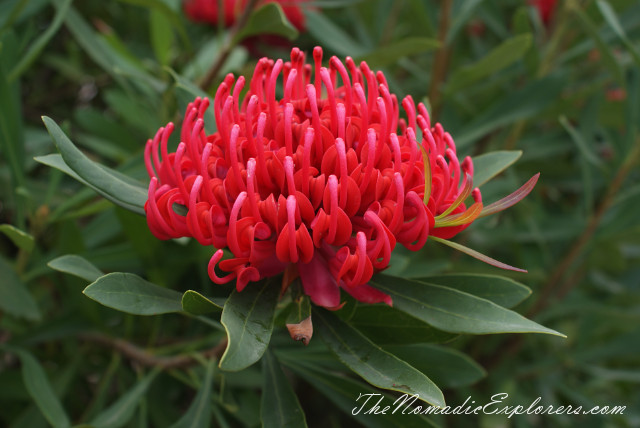 This one name is Telopea' Bridal Gown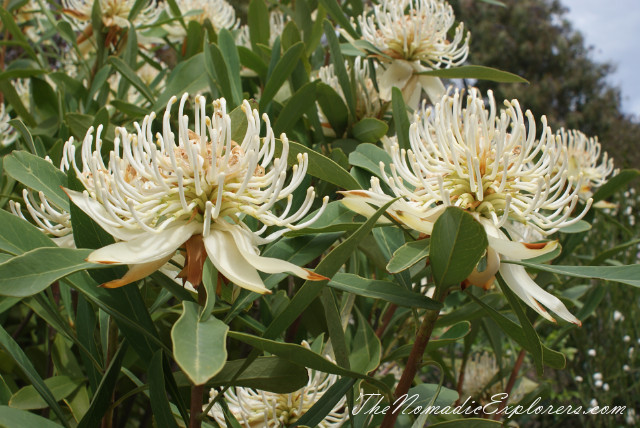 Rockpool Waterway: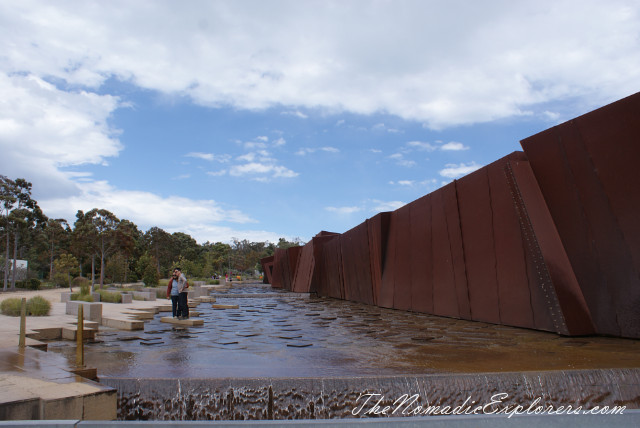 Going further: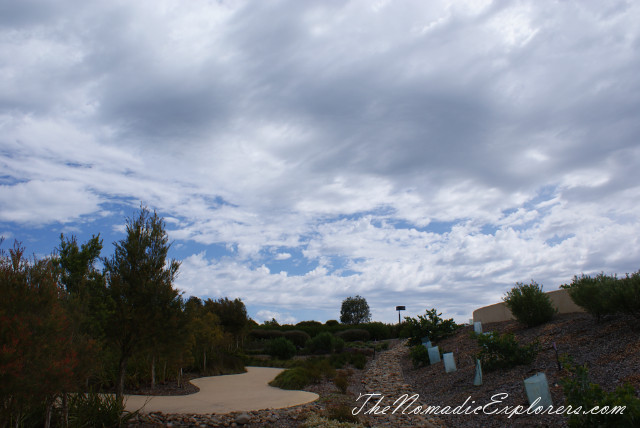 The view from the hill: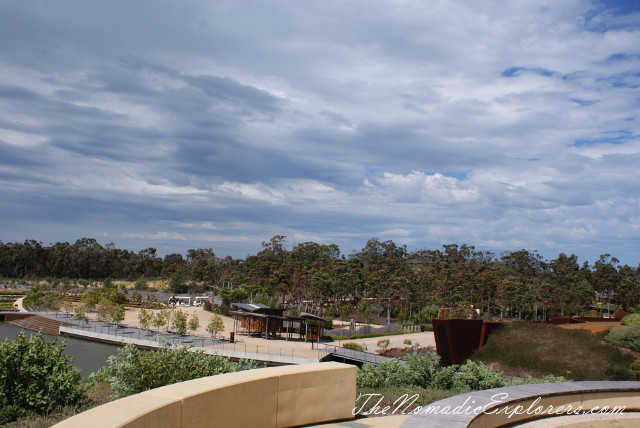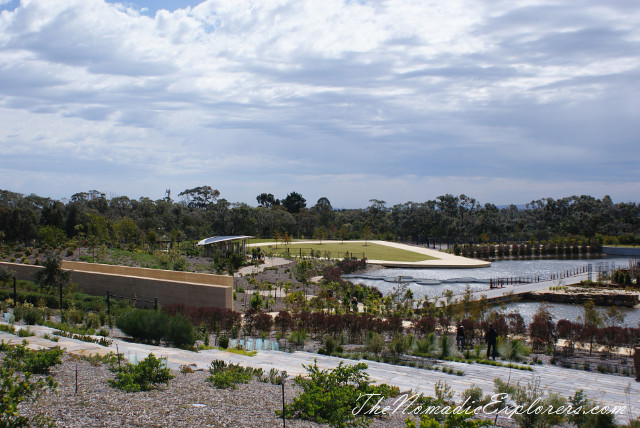 Another interesting flower. It grows in deserts, saving water in the its leaves.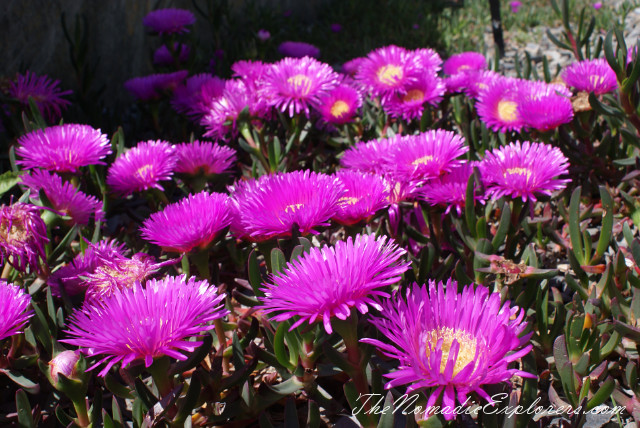 Bottle Tree. It was a gift to the Garden, as earlier this tree was growing on the someone's front yard. There is a written story about the tree near it.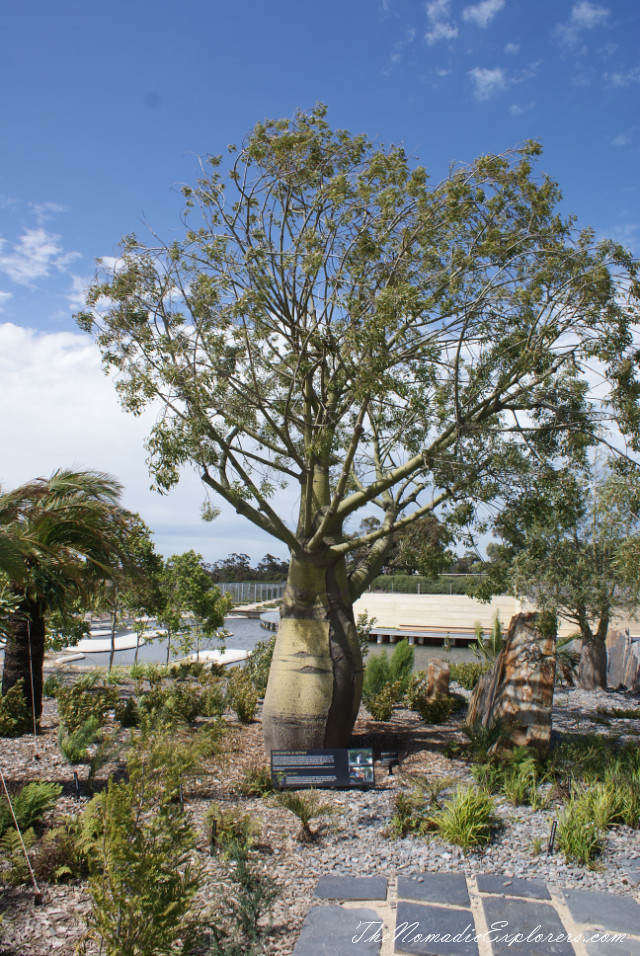 Other views: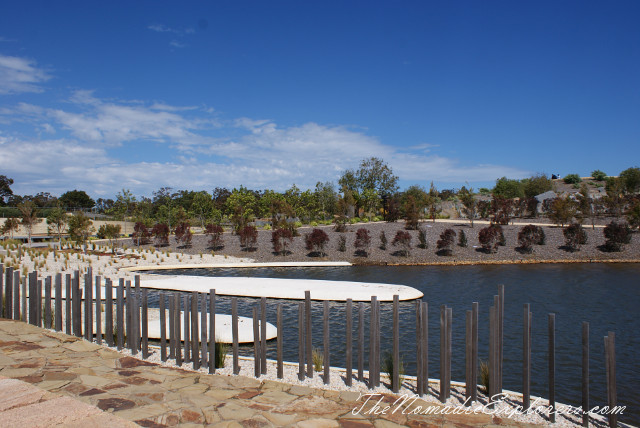 Love the shape of this bridge: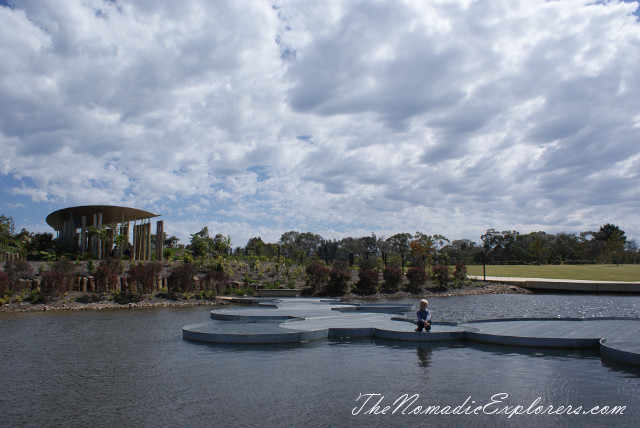 As I said earlier, there is a lot of information signs all other the garden, like these: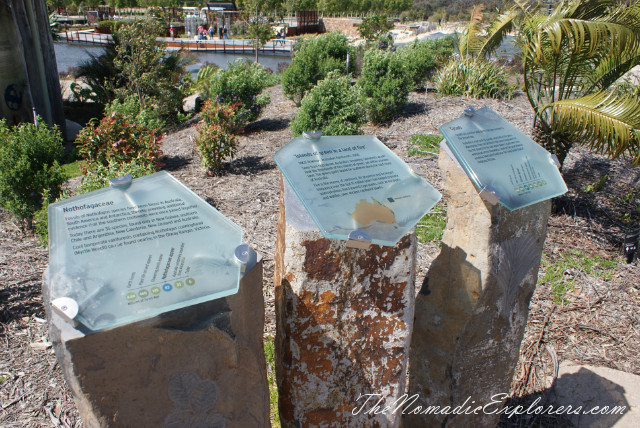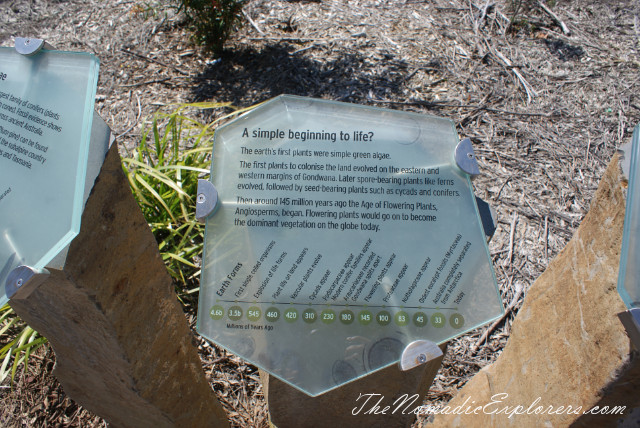 We discussed this information all together. As a result, our son got a knowledge when dinosaurs lived here.
Beginning of the Eucalyptus walk: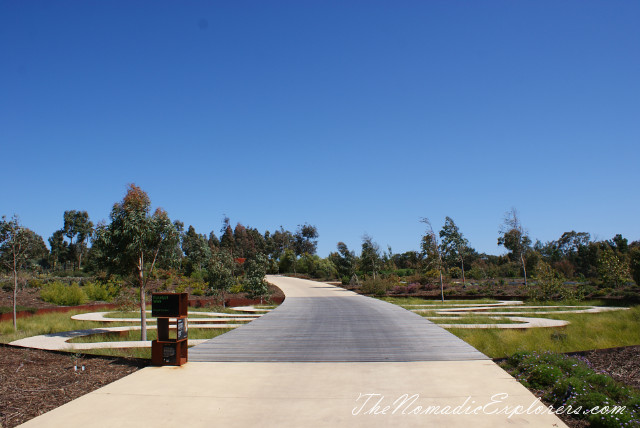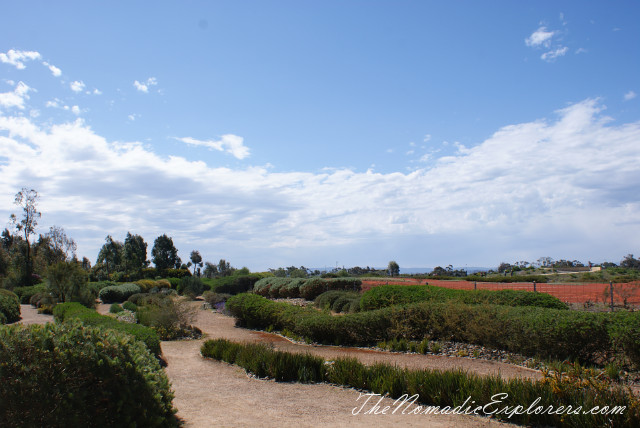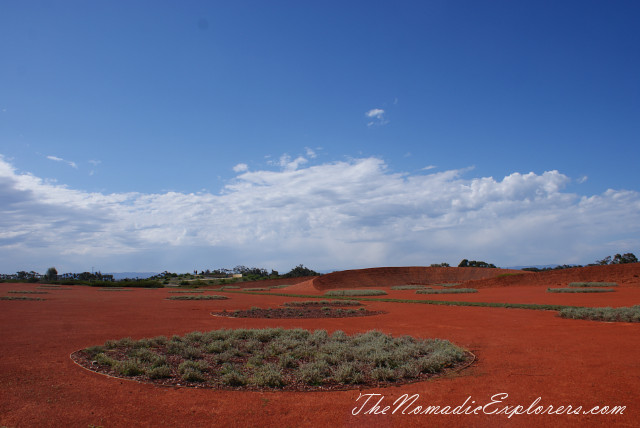 After a while we went to the Trig Point Lookout which offers a breathtaking 360-degree viewpoint across south-eastern Victoria and as far away as Mount Macedon.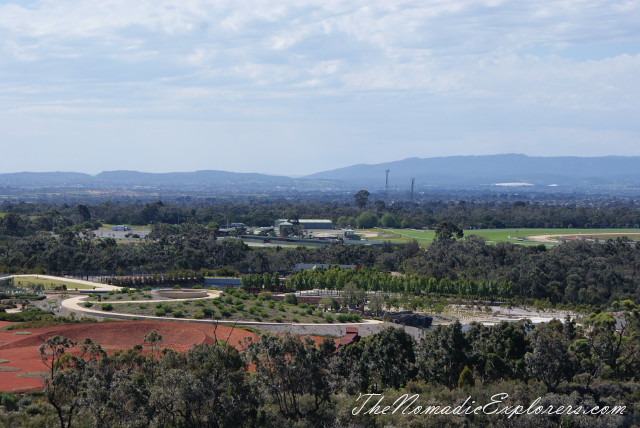 City: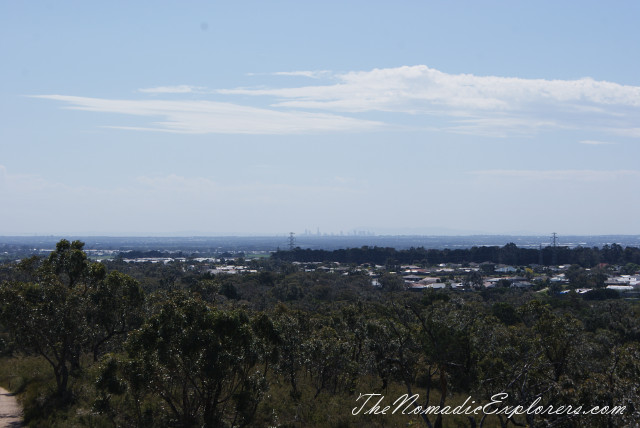 Its a very easy walk around the garden. If you have trouble walking, there is a bus that runs every 20 minutes that takes your around to each stop. You can get off and get back on once you have explored that area or just stay on the bus.
We will definitely visit the garden again and again. Did I mention that the entry is free? :)