Every year in March melbournians can enjoy vintage machinery in action. Huge steam ploughing engines and tiny models, steam vehicles, a Sherman tank, industrial steam and diesel engines, old farm engines and machinery, miniature railway with rides for the kids, earthmoving machinery, early road making equipment, vintage cars and much more are available at the Steamfest in the National Steam Centre, Scoresby.
The exhibition was very interesting, as almost all the engines were operational and were demonstrating in action as in their working days.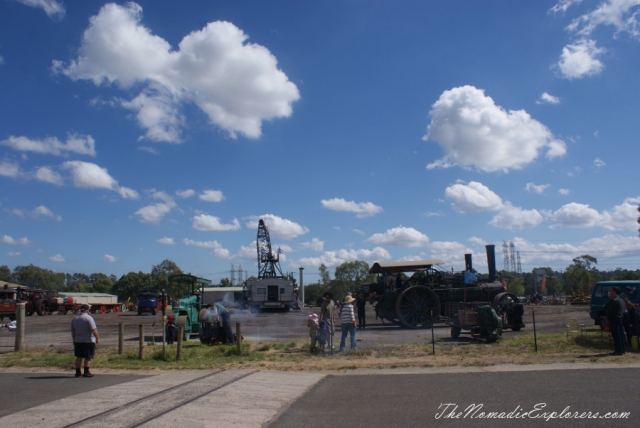 The National Steam Centre is huge and everyone can find something that might be interesting for him. Firstly, we went  to the museum to see a number of portable steam engines which are housed there. These engines were once used as a power source to run farm machinery etc via a flat belt off their flywheel. They are not self propelled and were pulled by teams of horses or towed behind steam traction engines. Portables include the Shand Mason fire pumper and a Melbourne manufactured Herbert Thompson engine.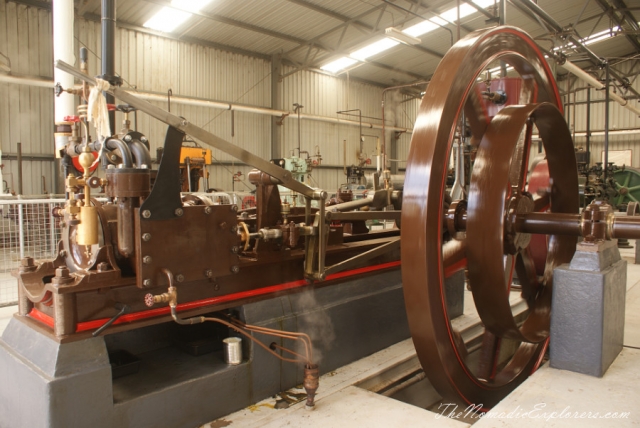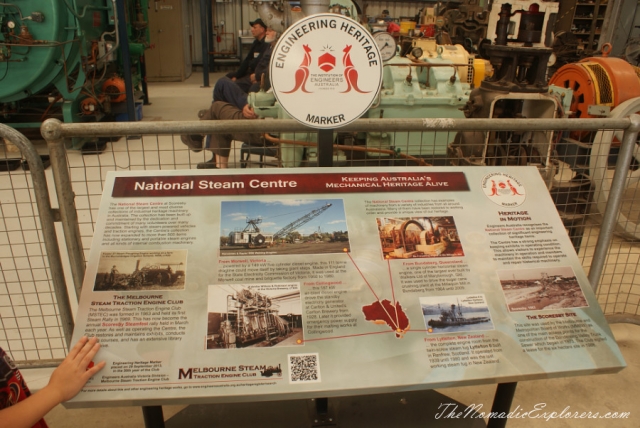 The diesel museum had many of its engines running over the steamfest weekend. In dismantled form you can see the meticulous care the diesel mechanics put into their restorations.
After a while it was time to see 'Bigfoot' - the walking dragline in action.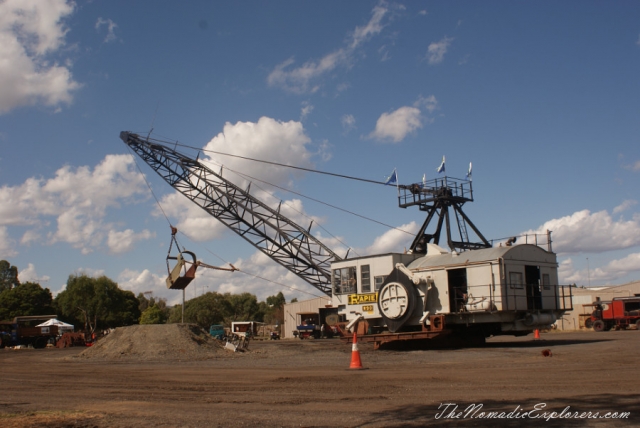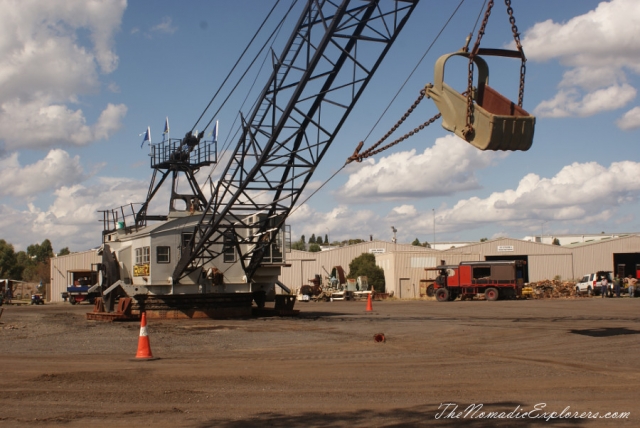 Steam traction engines steam rollers and steam trucks were out and running. After the grand parade the engines were lined up and there was an opportunity to inspect the engines close up and chat with their drivers.
The Victorian Working Draught Horse Assoc. are very popular exhibitors at Steamfest. The club's large grounds provided an opportunity to see these magnificent beasts performing farming duties.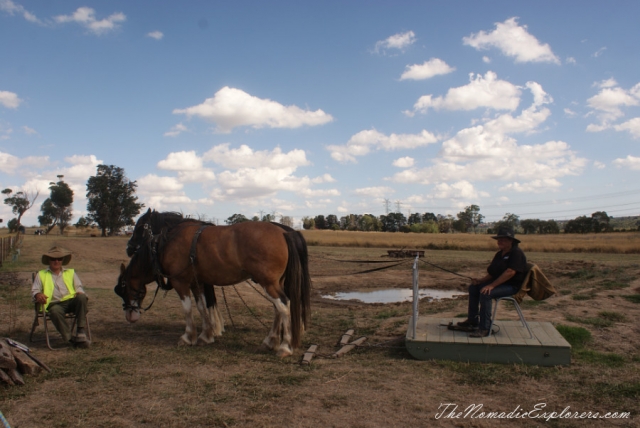 The Model Engineers were showing off their ingenuity with amazing models. There were model boats on the lake and a great display of radio controlled model planes.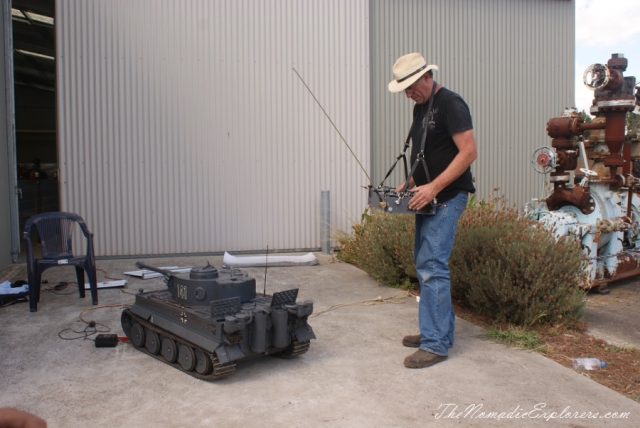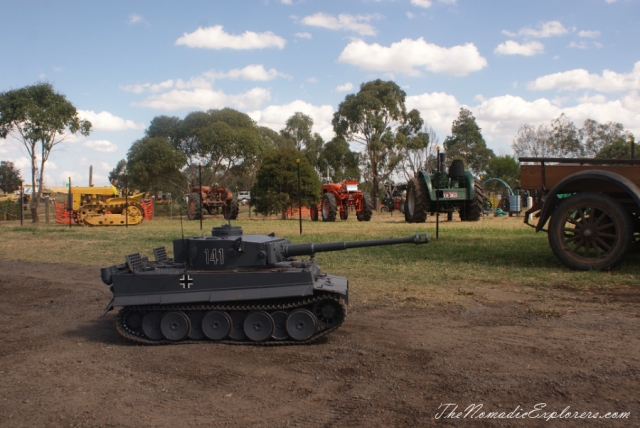 Our son was impressed with the real tank running back and forward!


The festival is usually held for three days in March, so everyone interested can enjoy the exhibition and see the mechanical heritage that brought in our farm land, powered industry, generated our electricity, propelled our ships, worked our mines, ran our farms and built our roads.