Hello, New South Wales! Nice to 'meet' you! :) When we planned our trip, we thought that there will be a 'border' between two states, but actually we didn't notice where we crossed it. It was almost 8pm, when we got a call from the motel asking us when we are going to arrive. Well, we were in the middle of nowhere (actually, we were somewhere between Pambula and Eden, but still it was far away from Merimbula), so we arrived at 9pm. Everyone was so hungry, but, surprise-surprise, it is a real quest to find a place in such a small town where you can get some dinner after 9pm (I am talking about 'normal' food, not a fast food).
Our plan for next day was explore Merimbula and Eden, so in the morning we went to the beach at Merimbula Lake. A lot of space for kids to build sand castles, warm water - who needs more? After a while we went to the 'real' ocean beach - Main Beach Recreation Reserve.

Merimbula Lake: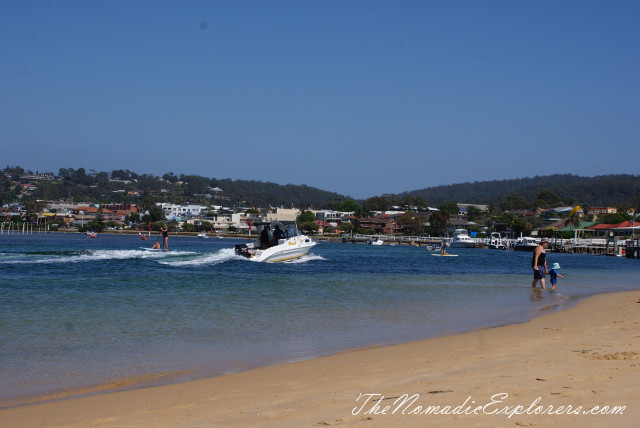 Merimbula Main Beach: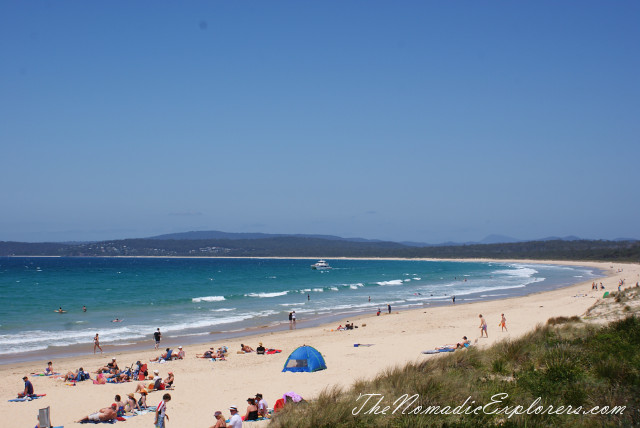 After a while, as sun become hot, we went to Eden. What we did where? See my next post!