Next stop was in Kiama. Kiama a township 120 kilometres south of Sydney. One of the main tourist attractions is the Kiama Blowhole, Lighthouse and Cathedral Rocks.
The name "Kiama" is derived from the Aboriginal word "kiarama", which means "Place where the sea makes a noise". Kiama is also known as "the place where the mountains touch the sea", which is true - look at the photos of the coast.
Blowing hole - is a major town's attraction. Under certain sea conditions, the blowhole can spray water up to 25 metres in the air, in quantities that thoroughly drench any bystanders. Unfortunately, the wind was not strong enough, so we can only imagine how the blowing hole looks like.

Cathedral Rock (a bit far away from the lighthouse) and Kiama's view: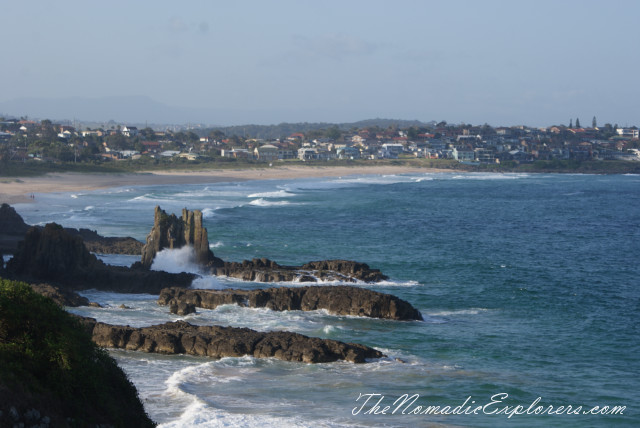 ***
We went to Sydney via Royal National Park, but after a while decided to go back to Princess Highway, as it was too dark to drive there.