The Grampians National Park in Victoria was created in 1984 and includes four mountain ranges. These ranges are composed of sandstone which was created around 400 million years ago when sand was deposited in a shallow sea. Over time these deposits were compressed and hardened and subsequent earth movements tilted and raised the sandstone beds. Erosion has left the hardest sandstone layers exposed as tall cliffs - of of the tallest and longest cliffs in the Grampians is at Mt Rosea. The summit is poised on the cliff edge and being one of the higher peaks it provides an extensive view of the national park.
We started our walk from Mount Rosea carpark - an easy 20min drive (or less) from Halls Gap. I marked our way in blue to give you an idea where the actual trail is.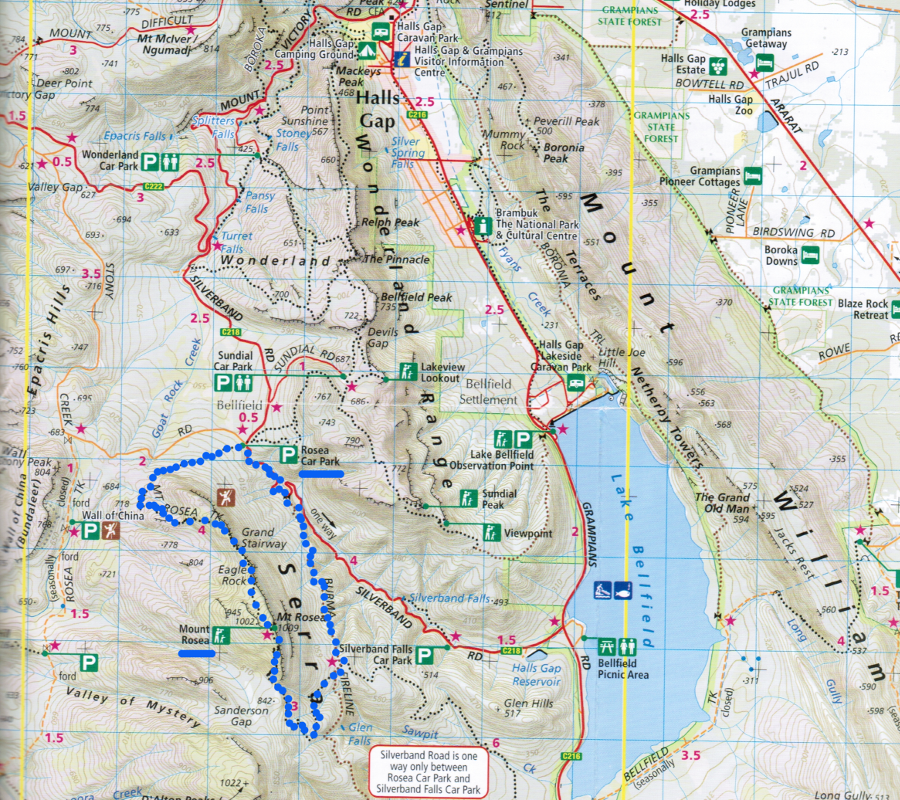 It took about 5 hours for the 10.5 km round trip for this medium/hard walk - slow, but we did take lots of photo stops.
The track to the summit approaches from the north-western side of the peak. This area is a wild jumble of amazing rocky outcrops, slopes and light forest.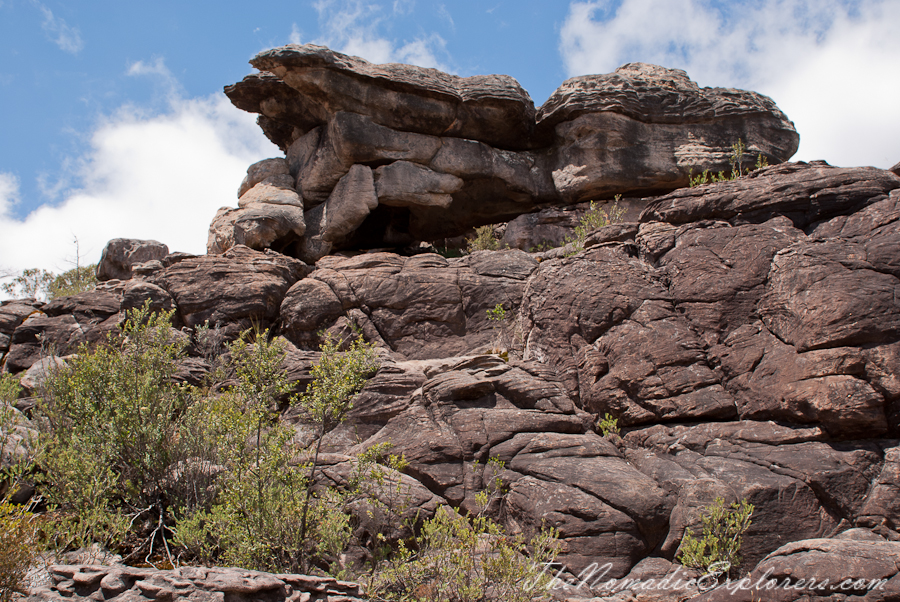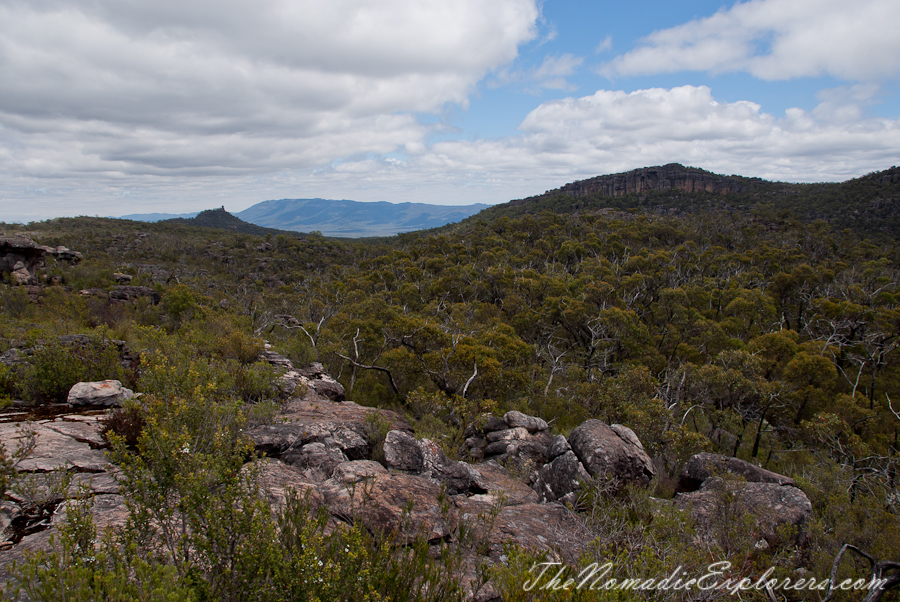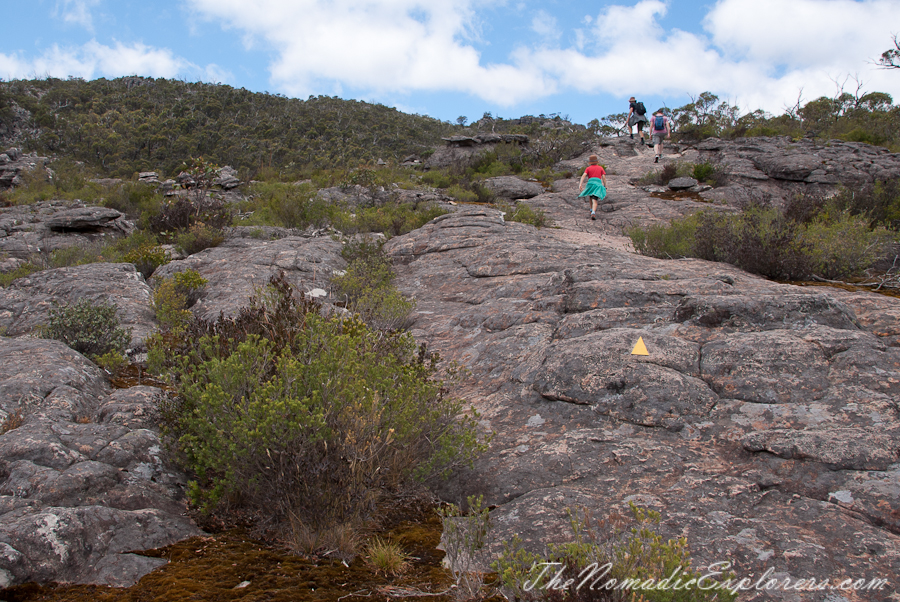 Rocky towers loom out of the tough Grampians' scrub and forest.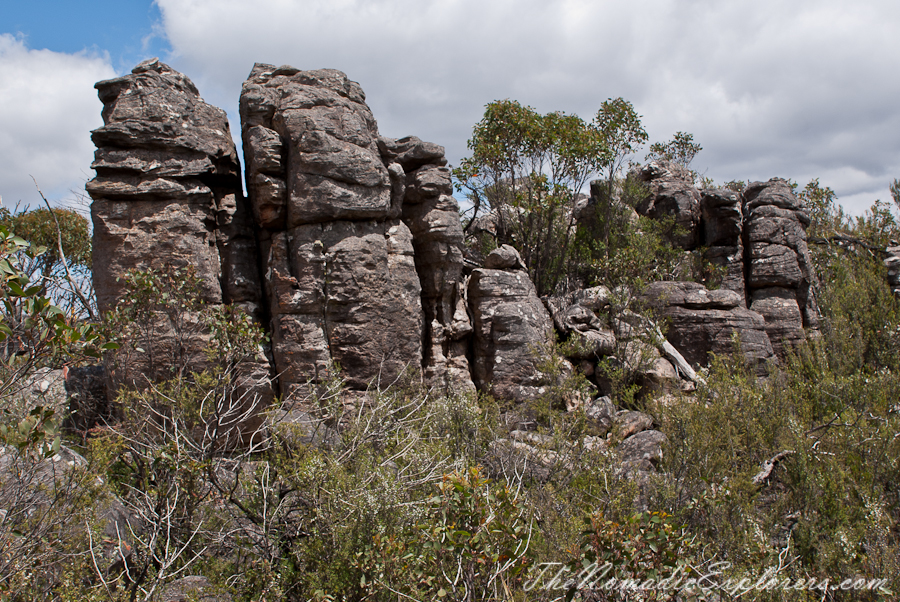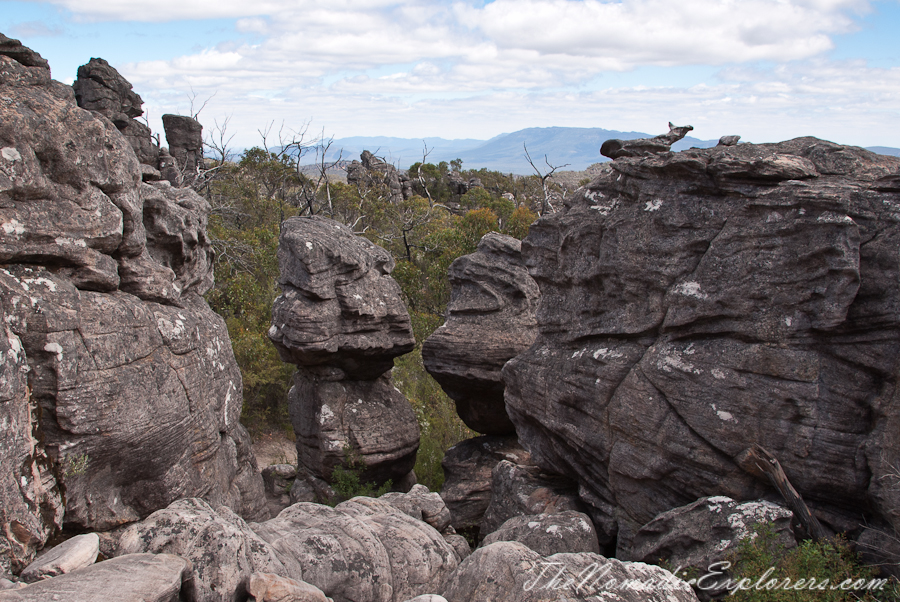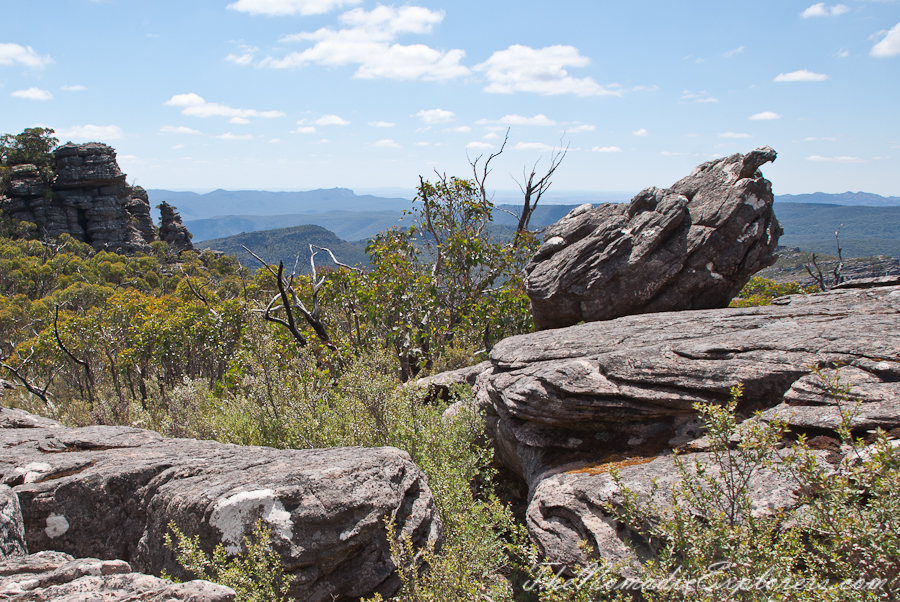 As the track rises, there are fine views from the cliff top on the left (I believe this is the place called the Eagle Rock). Take care near the unfenced cliff edge.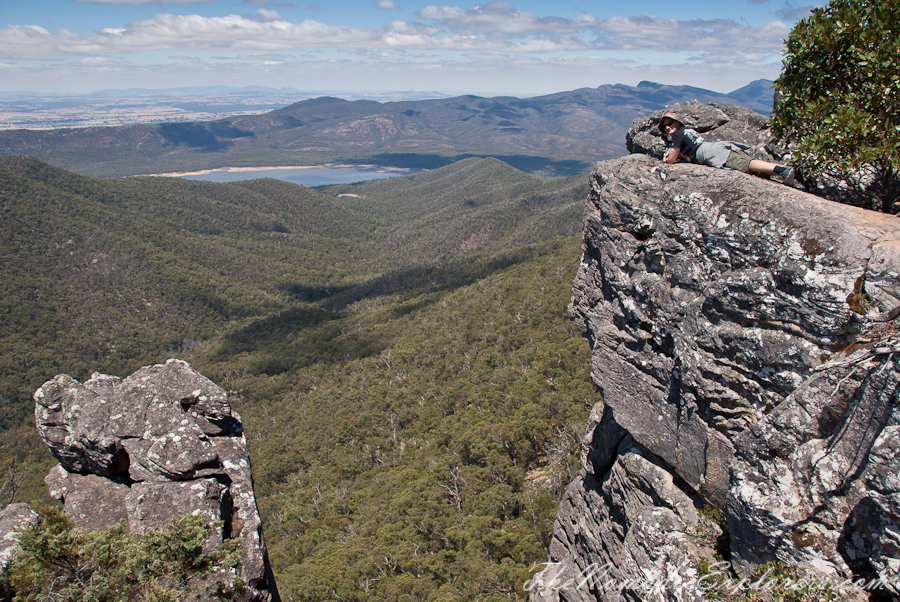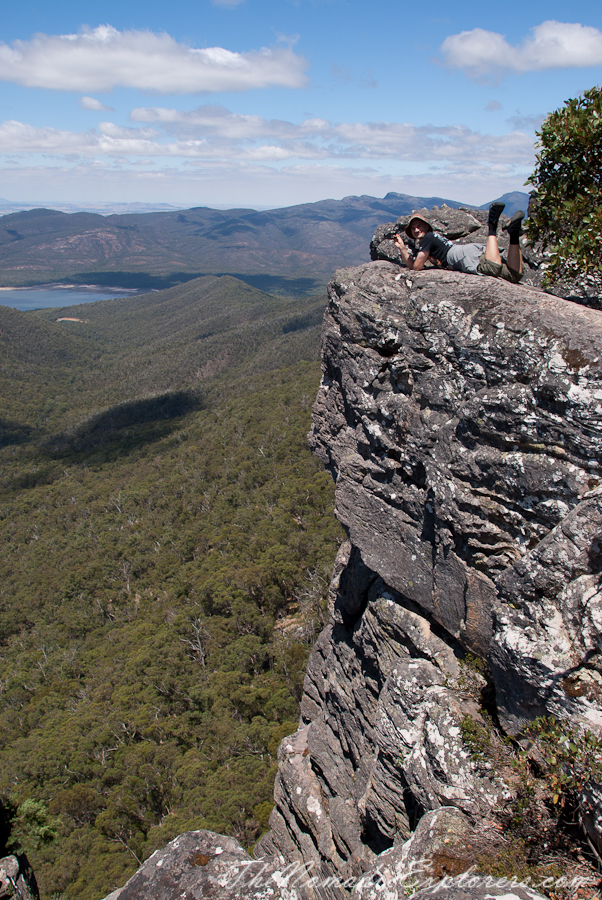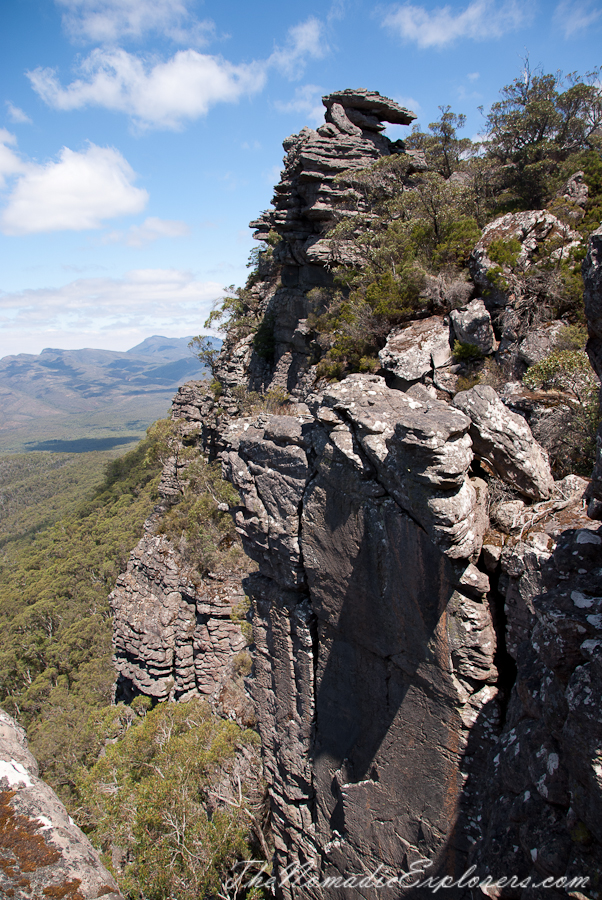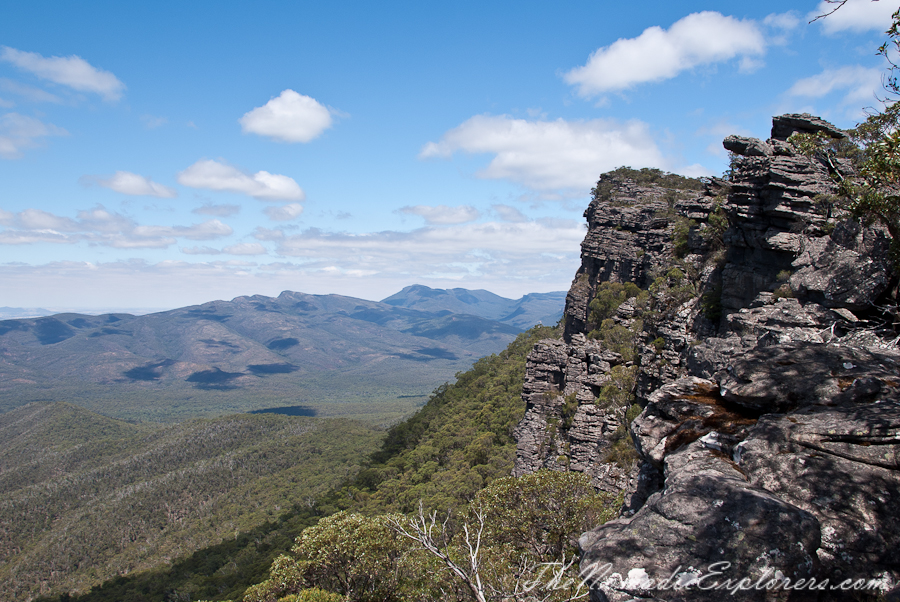 Going further: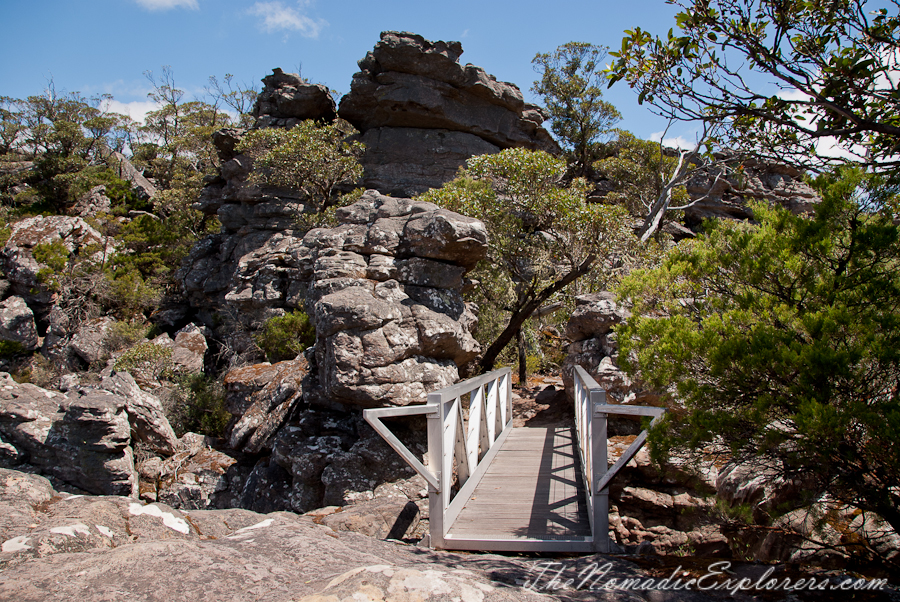 The track continues by winding between numerous large rock outcrops. Always follow yellow markers not be lost.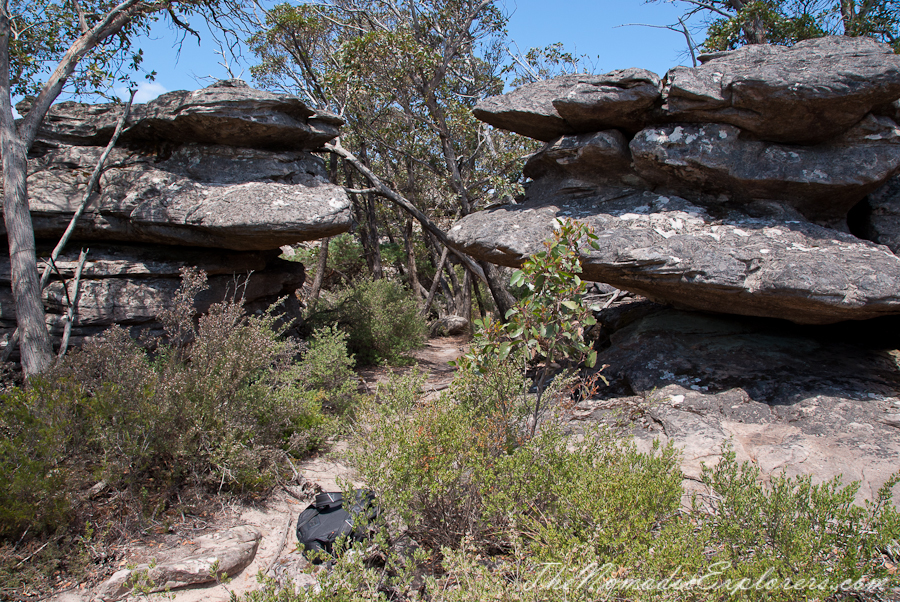 Some unusual rock formations on our way: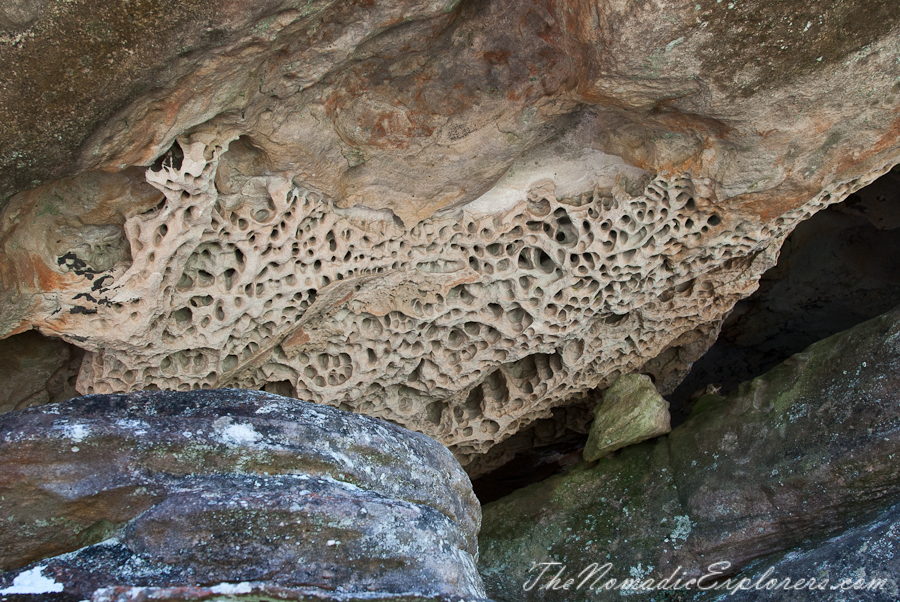 Mt Rosea is 1009 metres high and gives 360 degree views at its summit.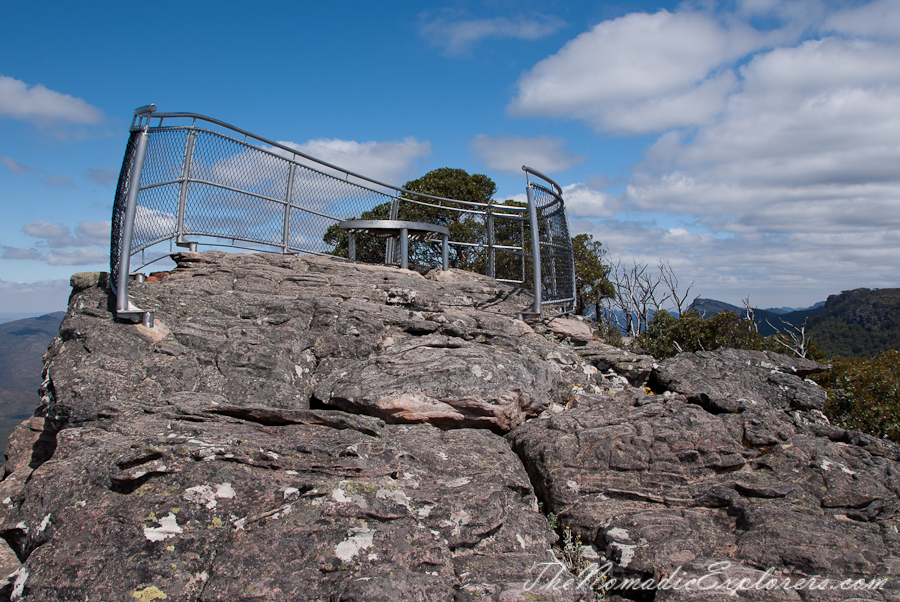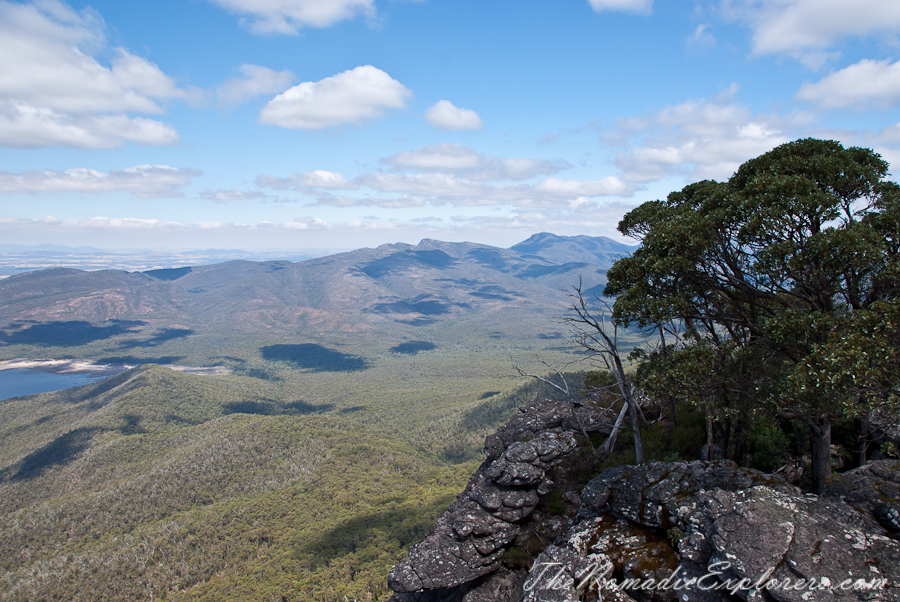 Panorama from Mt Rosea Summit:

After visiting the exposed summit, the track descends to a network of management roads (particularly, Burma track) which are used to slide the sheltered eastern slopes of the mountain. A final, short climb through a fern-filled valley completes the walk.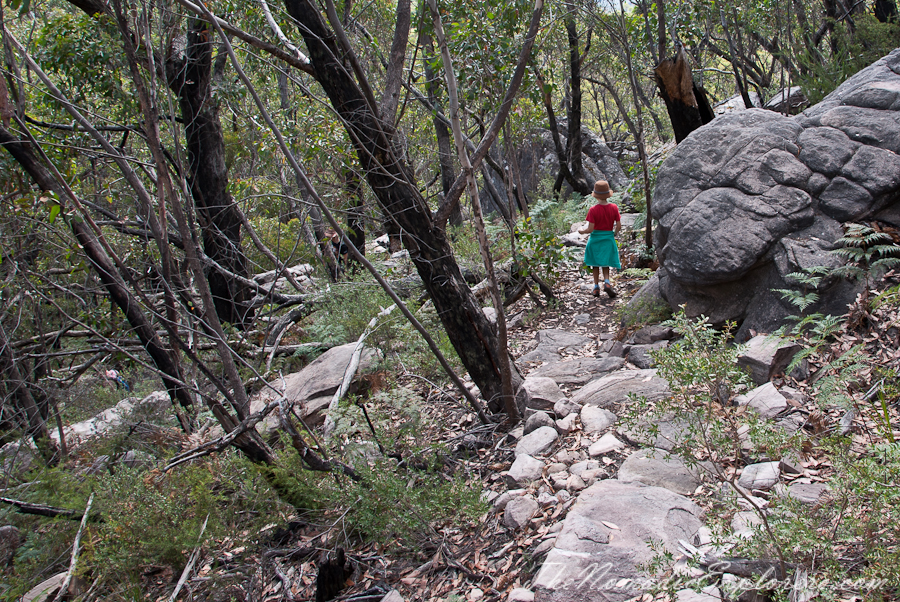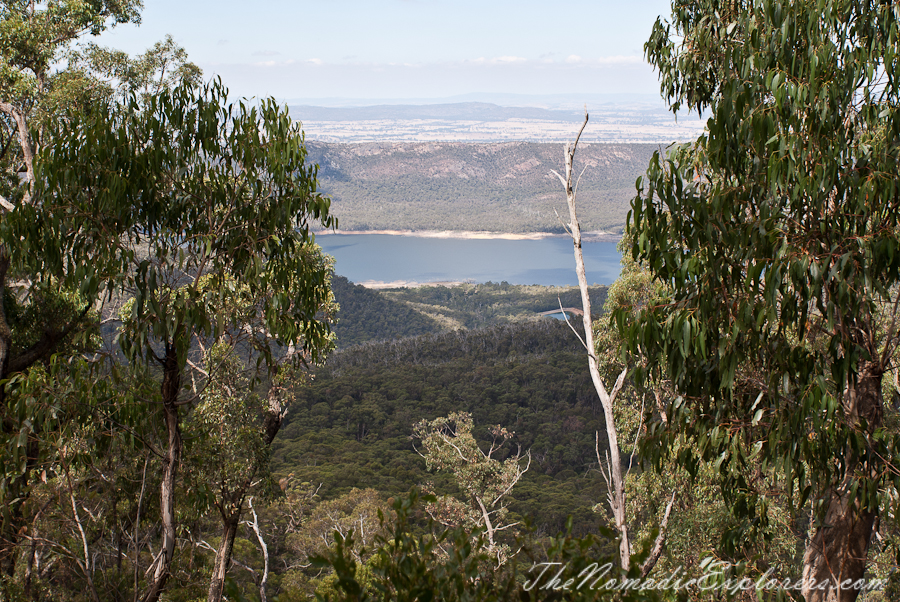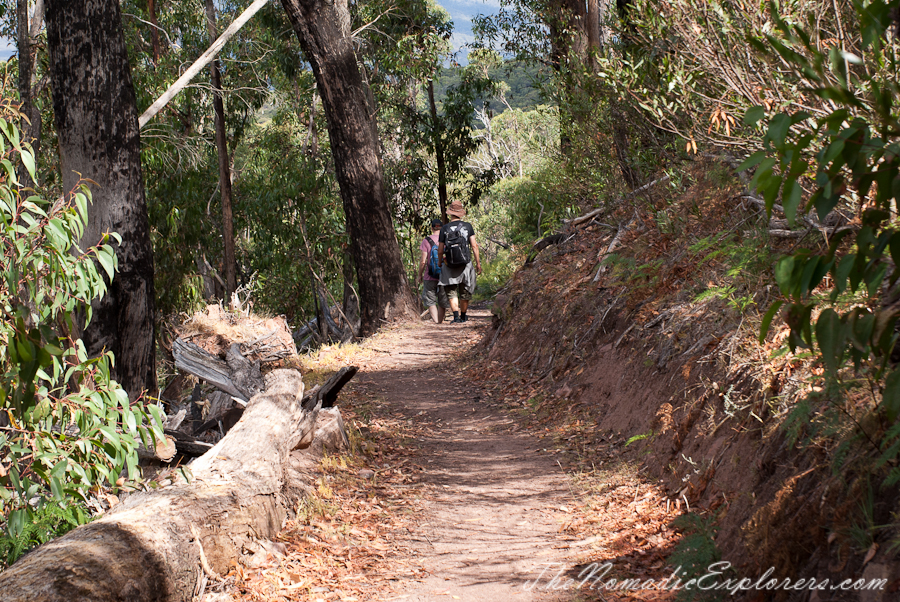 On our way we've seen lots of lizards: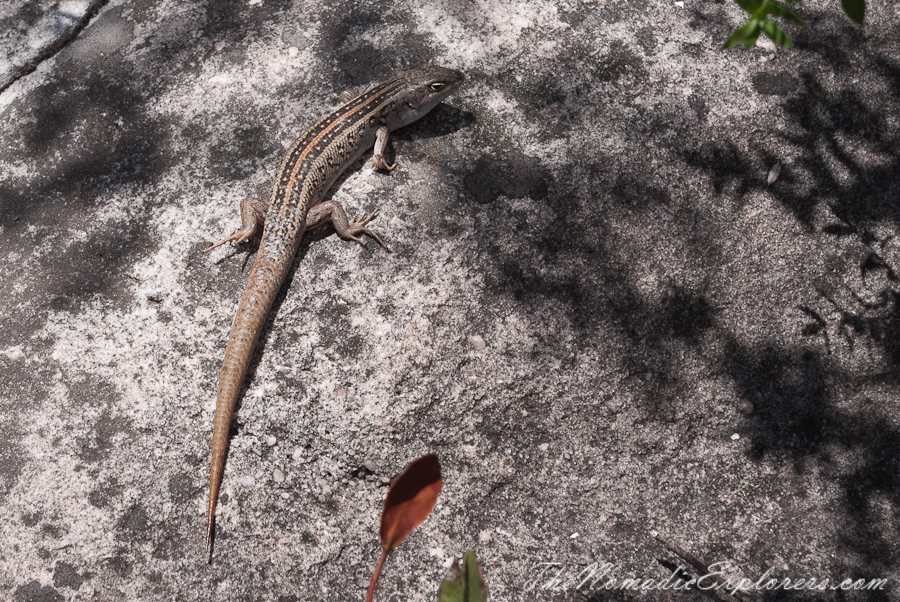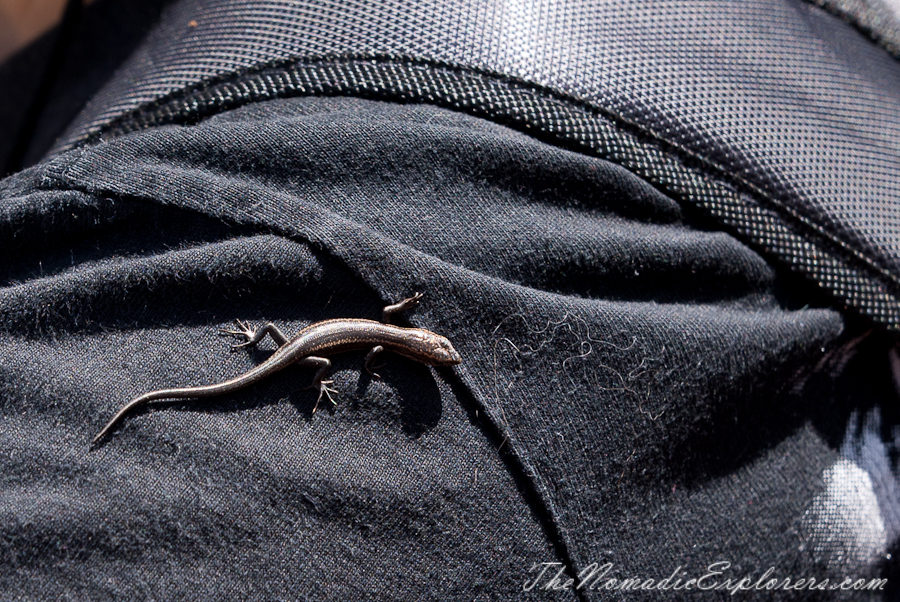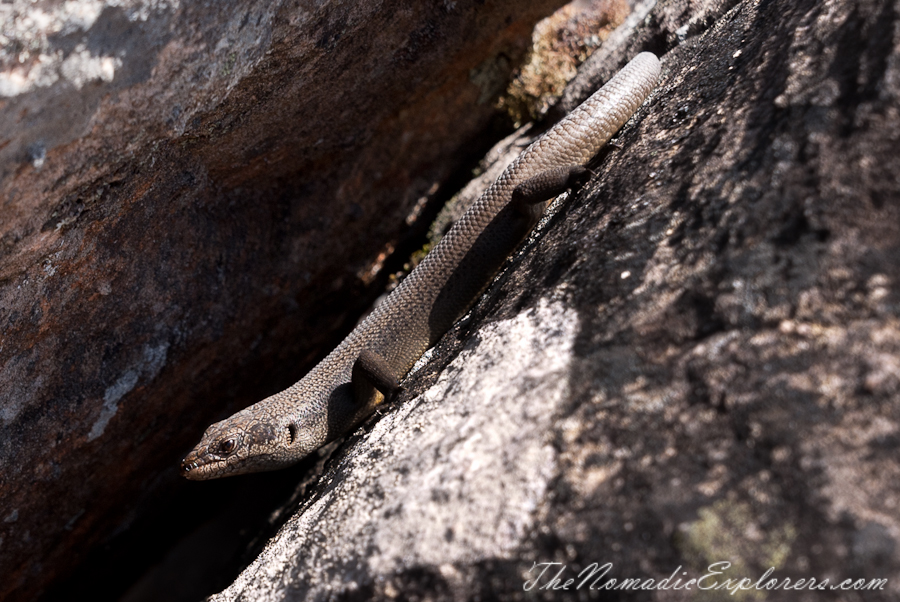 A very shy echidna: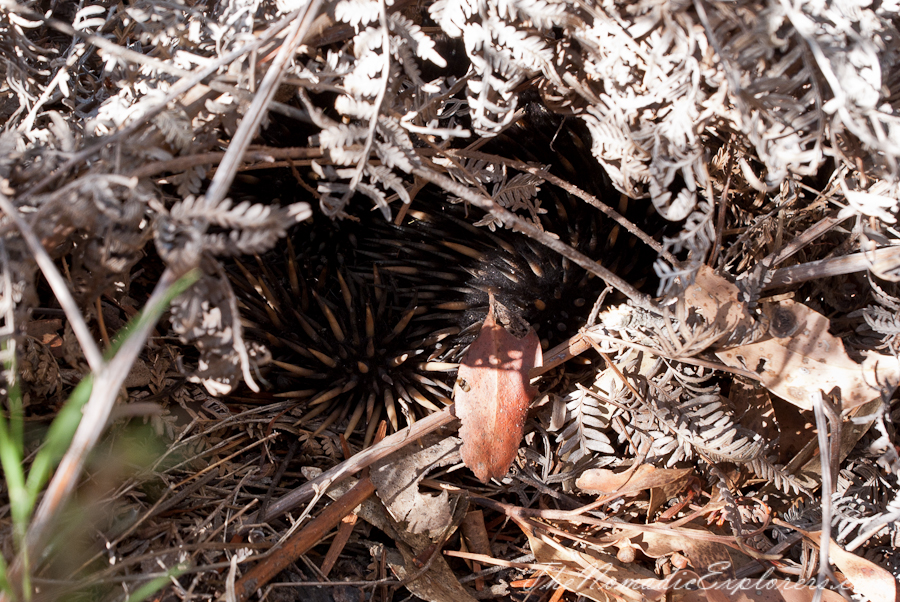 We've been somewhere theeeeere: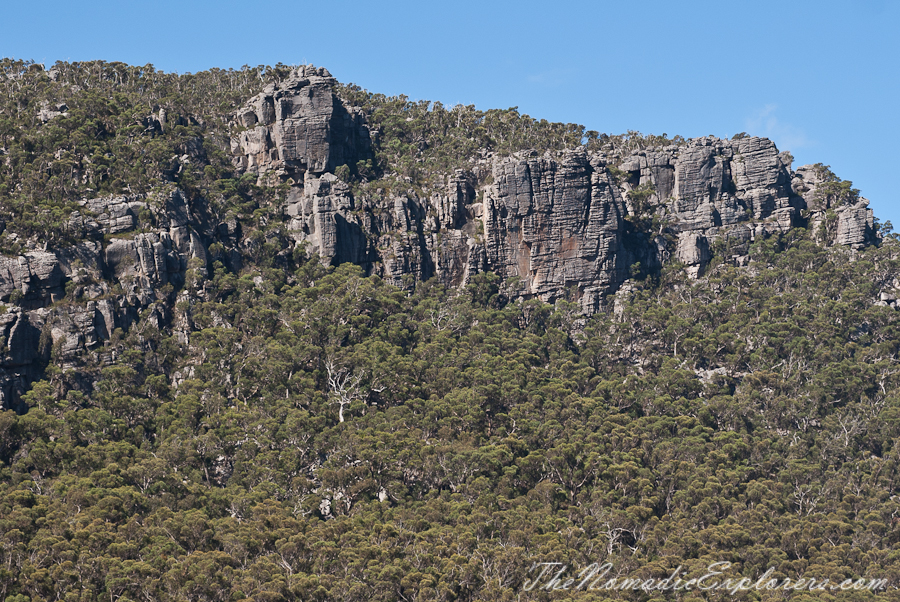 It was a great day and a great walk. If you have the time it's a must do.
Note: it is easy to get lost on the first part of the walk - so always follow painted yellow triangles. Second part (descending from Mt Rosea) is that interesting as the first one, but is easier to go downhill by wide trail rather than rocky steps. It might be extremely hot in summer there, so make sure that you have enough water with you.