After our visit to Hopkins Falls, we went to my favourite place along the Great Ocean Road: Bay of Islands Coastal Park. It is a small bay near Peterborough, with attractive rock stacks and cliff formations. The Bay of Islands Coastal Park is essentially an extension of the more famous Port Campbell National Park, but it's similarly spectacular and much less crowded. Some people say that the view across the Bay of Martyrs (especially as sunset) is one of the most spectacular coastal scenes in Australia. The island stacks are not as high as the Twelve Apostles, but the fact you are likely to have the view to yourself makes them even more special.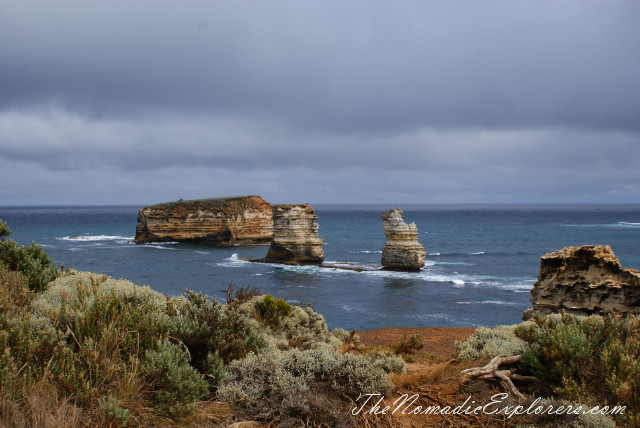 It was raining, so we had to hide in the car, but within minute the weather had changed and we went back. See photos before and after: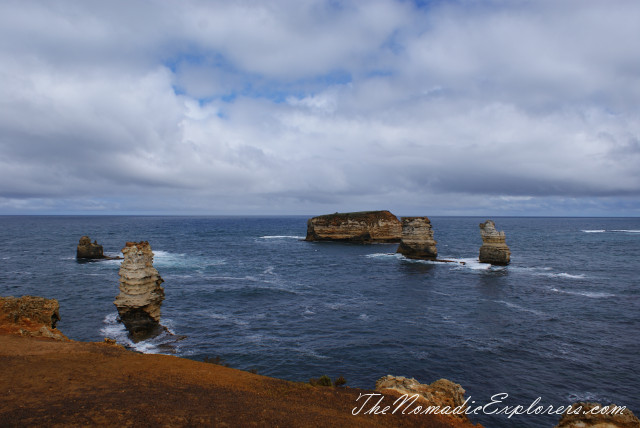 Port Campbell Limestone is harder in its top layers than it is in its bottom layers. The softer base layers allow the initial undermining that creates overhangs, arches and eventually new stacks.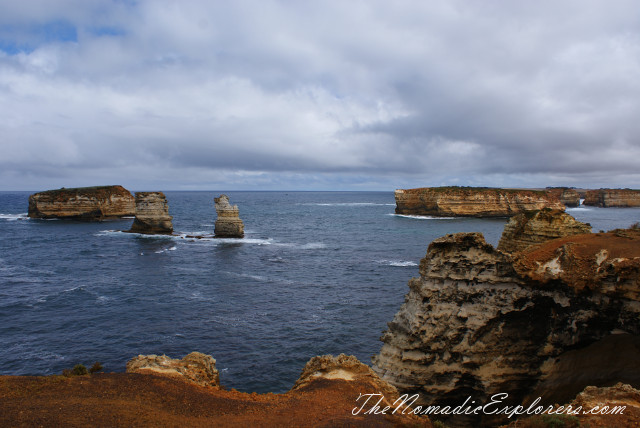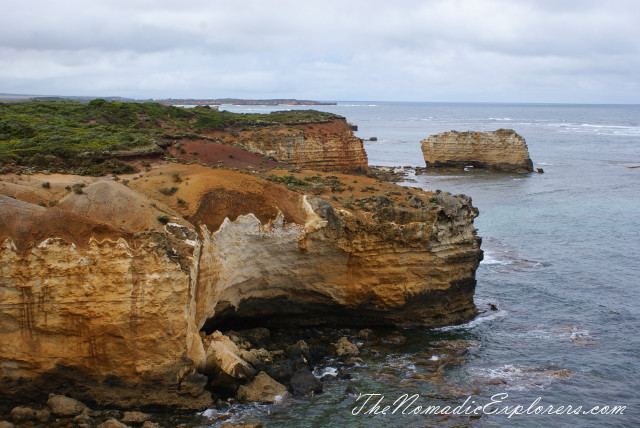 Later we had a lunch in Port Campbell. We went to a short walk - the town looks like Kiama in NSW, so quiet and beautiful!
Then we drove home to Melbourne. Our last stop was at Red Rock near Colac, but I will tell you about that in my next post.